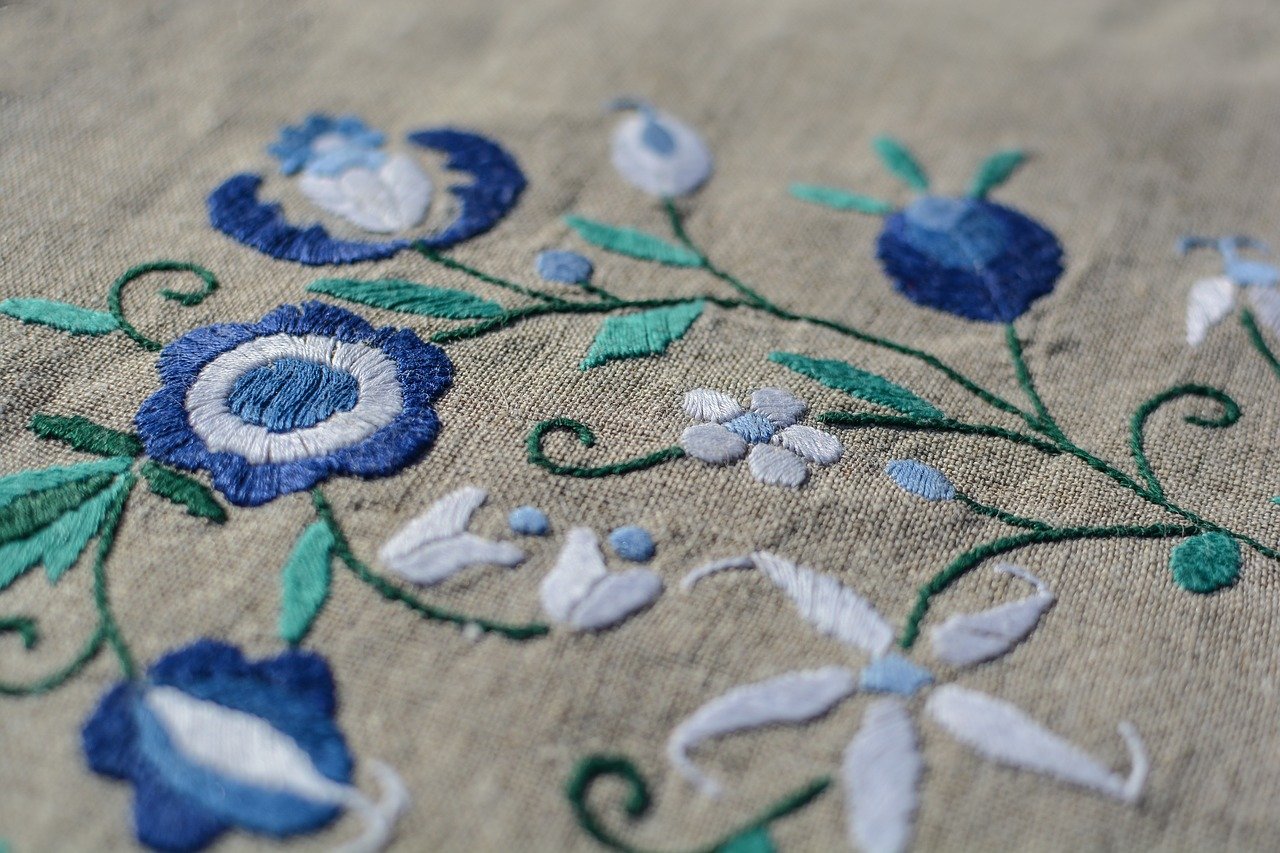 The embroidery market is so vast, and there is such a wide variety of items to be embroidered that it is a sure shot to create profit. Your passion for embroidery and the idea of earning from it can bring you excitement. Do embroidery businesses make money? Many embroiderers can attest that the embroidery business can bring in big bucks if you know how to maximize your profits.
Although, pricing your embroidery can get a bit tricky. It would help if you also kept in mind that embroidered items are more costly than screen printed ones. It can be hard to price your embroidery, but there is an effective way to compute how much profit you can earn for your embroidery.
You need not imagine making money by doing something that you love. Turn your hobby into a profitable embroidery business. However, running a profitable embroidery business requires careful consideration of expenses for you to earn a profit.
How much do you charge for embroidery?
The simplest way to price your embroidery is through stitch count. Embroiderers have been using this method for many years now. The general rule of thumb for embroiderers is to charge $1 for every 1000 stitches.
Using the stitch count rule may be useful for some projects but may not apply to all your embroidery projects. Let us take embroidering a cap with approximately 5000 stitches as an example. If you go by the stitch count rule, your embroidery's total price is $5 plus the blank cap's cost.
If it takes you around 15 to 20 minutes to embroider a cap and only charge $8 per cap, you may only get $12 of profit per hour of work. If you are using the stitch count rule, you are not accounting for the time it takes to prepare, embroider and clean the item. You may end up not being paid for labor costs. You did not also account for the use of the machine and the utilities to embroider the cap.
To make a profit out of embroidery, you should develop a pricing system that would include the embroidery process's different costs. It takes time to set-up, embroider, and clean up, so you should also be compensated in this aspect.
One easy way to price your embroidery to make enough profit is to base it on the amount of time it would take you to embroider a particular product. Follow these few easy steps to make the right amount of money from your embroidery business.
Determine the amount of profit that you want per hour. Know what profit you want to make on an hourly basis. Aim for this target at all times. If you are starting, you can make $50 an hour as your profit goal.
1. Determine the number of items you can embroider per hour.
The number of embroidered items you can do in an hour will depend on the design's complexity and how fast you can finish it. A cap will need more time to embroider than a polo shirt. It will take a longer time to set up the cap on the machine than a shirt.
Let us take embroidering on a shirt as an example. If you can embroider a shirt in 12 minutes, then you can embroider five shirts in an hour.
2. Divide your profit goal by the number of items you can make per hour.
If you aim for $50 profit for an hour of work and embroider five shirts in an hour, your profit per item will be $10. It means that you need to make $10 per article at your speed to reach your target of $50 profit per hour.
3. Add the price of the blank item and other embroidery supplies.
Check for the blank item's price to be embroidered, which is a shirt in this example. If you get your blank shirt at $5 on wholesale, add that amount to your $10 profit, and you get $15 as the price of your embroidered shirt. Assess if the $10 profit is enough to consider the labor cost, other embroidery supplies, and utilities involved in the process.
Different embroidery projects have varying degrees of complexity. So, there is no one-size-fits-all when pricing your work. To price your services right, you should factor in the other expenses other than the price of the blank item you need to embroider on. These expenses are called set-up fees.
The set-up fees for your embroidery orders are composed of the cost of digitizing and the hooping cost. The cost of digitizing is an essential factor, especially when you are outsourcing your digitizing. You will be paying for this service, so you must include it in the embroidered item's cost.
Another expense is the hooping cost, which is the time it takes to set-up the item on the machine. Whether you do it on your own or you hired hands to do it, you should compensate the expense because of the time and energy utilized.
Set-up fees are usually added to the individual item's cost or treated as a separate cost altogether. There are two opposing views in the embroidery business about charging set-up fees.
Charge Separately
It would be best if you were upfront with the clients about the cost of digitizing time, set-up time, and labor cost.
Included in the Price
You need to present your customer with an all-inclusive price for your embroidered item. The total item cost includes the set-up fees, digitizing, and hooping costs to spare your client the confusion over these costs.
If you set the cost correctly, the result will be the same either way. It is only a matter of how you approach your pricing system.
Usually, large orders can charge set-up fees of $50 or more. Customers are generally okay with this set-up since they have a large order and can expect a lower price per item because of the large volume.
For smaller orders, you can include the set-up fee to your embroidered item price or consider a small set-up fee, like $1 for every $10. Since your order size is small, it would be best not to charge a separate fee that would look like a large percentage of your overall order size.
Whatever option you choose in charging your set-up fees, you need to think thoroughly about these few essential factors. The size of orders, the difficulty of the design, the time it takes to set-up, digitizing fees are relevant factors in pricing your embroidery.
More pages: 
How do I expand my embroidery business?
If you find your embroidery business flourishing, you might already think about how you can expand your business. Here are a few tips on developing your embroidery business to serve more clients and earn more from it.
1. Understand and focus on your primary market.
Focusing on your principal market will allow you to save money and increase your customer base. It is best if you do embroidery orders that work for you and finish with the best quality. Word of mouth by a satisfied customer will expand your client base. Provide quality embroidery work on your chosen niche to attract potential customers.
2. Choose the right tools and equipment.
If you use the right tools and equipment for your embroidery service, you will ensure efficient productivity. You may also expect a constant flow of profits. Know if your business needs home embroidery equipment or commercial machines to optimize profits.
Having a single-head and multiple-head embroidery machine allows you to take on small and big volume projects. You also need to determine if you will minimize cost if you buy digitizing equipment or outsource this service instead. Note that you need the training to digitize and will take time. But the added skill and equipment may benefit your business in the long run.
3. Buy embroidery blanks at wholesale prices.
Your embroidery business can also offer embroidery blanks at wholesale prices in bulk to your clients. If you buy embroidery blanks such as shirts, caps, or other bulk items, you can save a significant amount. Give your customers discounts when they buy embroidered items in large volumes. They will be happy with these incentives, and you can also gain a more significant profit.
4. Add other related services.
Besides embroidery services, you can add similar and related services. Embellish clothes with beading, sequins, rhinestones, applique, heat transfers, and laser etching. It would be great to offer related services for clients who want unique designs or want to go beyond ordinary methods. Adding other services may help widen the client base.
5. Define your goals.
You minimize risk by defining your goals. You should take into account that every order is unique. Always consider the complexity of the order and the amount of time you need to finish your order based on your skills and equipment.
Each embroidery business has different costs with running their embroidery heads. Labor, utilities, and other embroidery supplies are some of the relevant fees to production. You must understand how these costs can affect your profitability. You need to develop smart pricing strategies or not get paid for your time and hard work.
Embroidery business may be labor-intensive, but if you aim to make a good profit, make your business work for you.