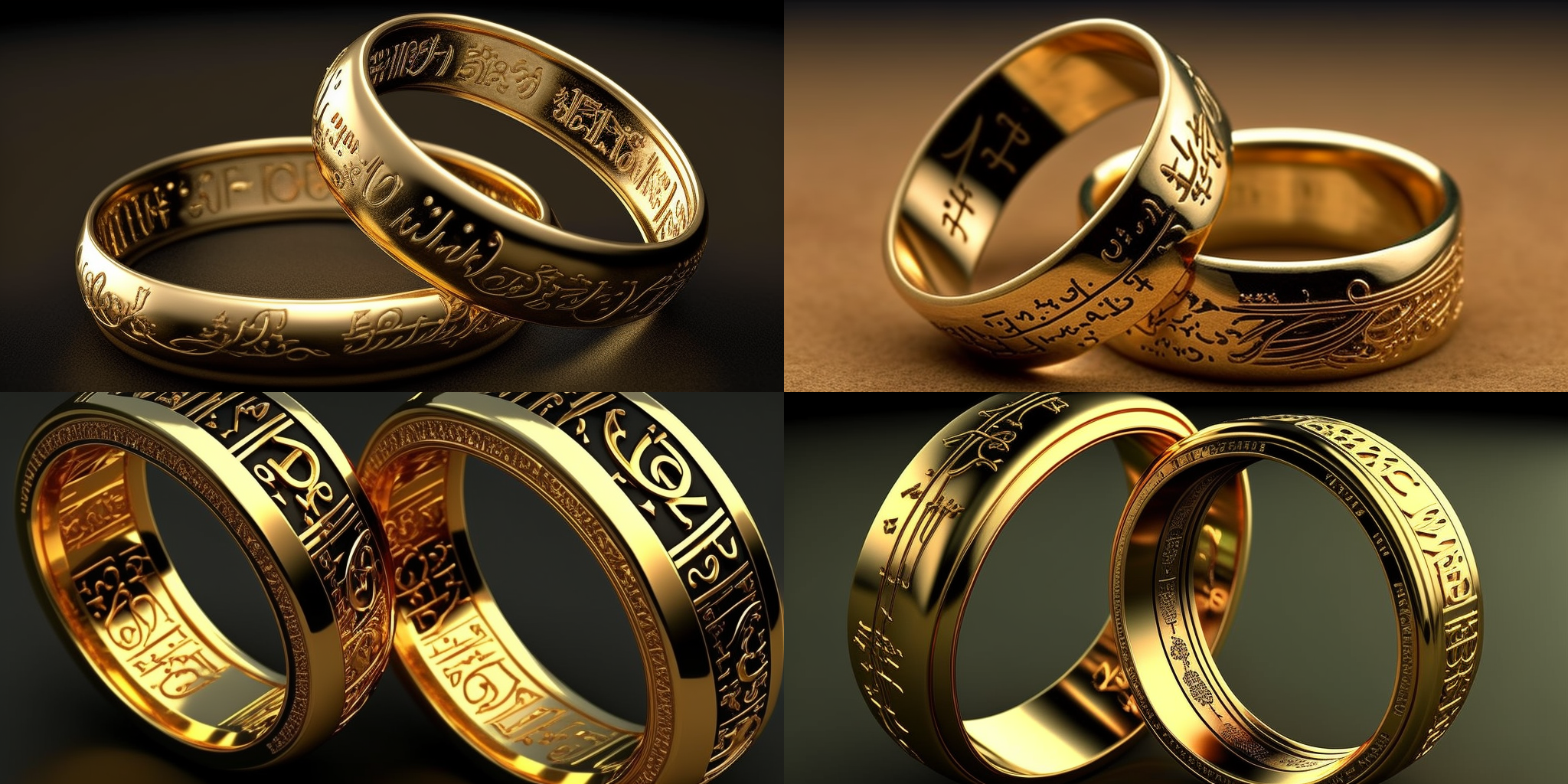 Letter markings on gold jewelry provide crucial information about the piece, including its metal content, karat purity, and many more. Additionally, these hallmarks can identify your item's manufacturer and production date.
Whether you collect exquisite jewelry or amusing costume jewelry, you will discover that almost every item in your jewelry collection has a mark on it. As I mentioned, these markers provide crucial information about your piece, revealing further details about the artwork.
Government rules demand stamping on gold jewelry to verify that the wearer receives precisely the value of their money.
Therefore, you can examine it to ensure that you receive the desired piece of jewelry and not a forgery.
If you desire a specific karat of your ring, ensure that the marking is visible on it. For example, if you wish to buy a pure gold ring, you can be confident that none of the other markings will be on it and that sellers will not dupe you into spending more money than you wish.
However, learning about these hallmarks can be confusing at first. But, understanding what the markings on gold jewelry indicate can also help you make better decisions when buying your favorite pieces.
Your jewelry insignia may tell you a lot about the worth and history of your favorite items, from the metal content to the manufacturer.
But, if you do not know where to get started, you may want to read this article about letter marking on gold jewelry.
Letter Markings On Gold Jewelry – Metal Composition
Many jewelry markings represent the piece's metal composition.
Learning these hallmarks is significant because, to the untrained sight, silver-plated and sterling silver jewelry  appear practically identical.
So, it might help you ensure that you are receiving the quality for which you are paying.
You can typically find metal content stamps around the clasp on necklaces and bracelets, on the inside surface of rings, and on the backs of earrings, pins, and brooches.
As I mentioned, many stamps on gold jewelry indicate the sort of metal contained in the piece. Besides gold, our jewelry may contain a blend of other elements, such as copper and palladium. The additional features visible will decide the tint of the gold.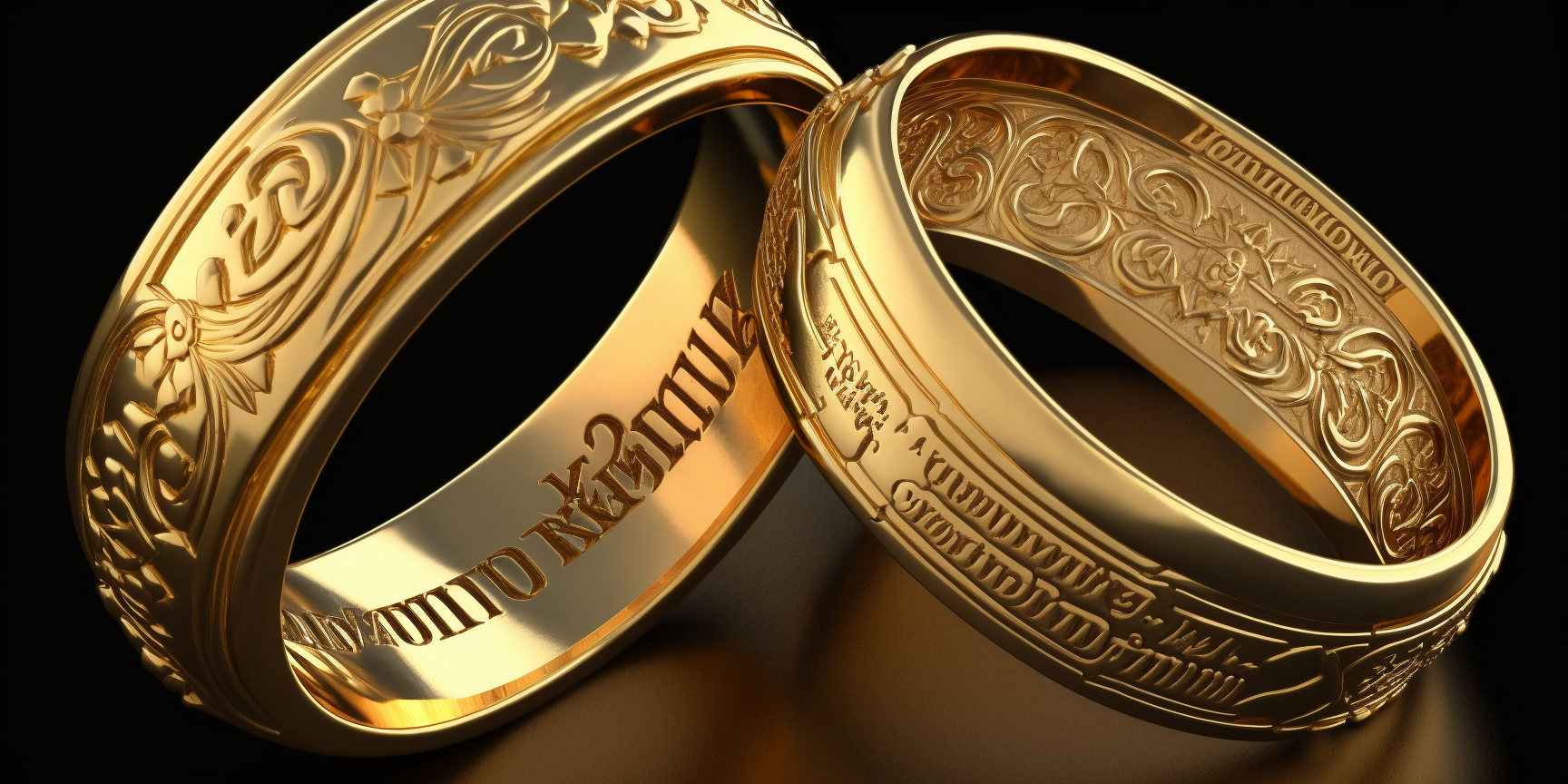 10K, 14K, 18K, and 24K – Markings
These markings indicate how much gold is present out of 24 karats vs. other metals alloyed together. 24K gold is the purest form of gold. So, 18K signifies that it contains only 18 parts gold and six parts another metal.
As you may see, the karat stamp and fineness mark can assist you in determining the purity of the gold in the ring. They also inform you precisely what elements are inside the jewelry to know what you are getting.
24K stamp
On a scale of 24, manufacturers measure how many parts of gold in the jewelry are pure or alloyed. The 24K signifies that your gold jewelry is pure, making it the most delicate type of gold obtainable.
However, there are considerable disadvantages to using pure gold. First and foremost, 24K gold is exceedingly soft, so it quickly bends and warps, making it an unsuitable metal for jewelry that must preserve its shape.
Pure gold is also vulnerable to scratches, so it will not take long to look scuffed and unappealing.
Second, 24K gold is quite bright and has a more orange tone than most people associate with gold used in jewelry. As a result, it is not a popular metal for rings, watches, and other gold jewelry.
Third, 24K gold is costly because it contains nearly twice as much gold as 14K gold, the most common form of gold used for jewelry in the United States). So, producing jewelry with this metal is significantly more expensive.
18K stamp
18K is the most common type of marking on gold jewelry. It signifies that your item contains 75% gold, while the rest is of other metals like platinum.
Unlike the 24K gold, the rich, yellow look of 18K gold makes it a more appealing material for engagement rings and other jewelry.
In addition, because 18K gold is nearly pure, there is very little danger that jewelry created from this material would cause skin irritation if you have a nickel allergy.
However, 18K gold has some drawbacks too. For example, because it is nearly pure, it is pretty easy to scratch jewelry produced of 18K gold.
So, if you have an active lifestyle in an environment where your ring may come into contact with hard surfaces, 18K gold may not be the best choice.
In addition, 18K gold is substantially more expensive than other grades of gold. For example, compared to a 14K gold ring, an 18K ring will typically cost twice as much.
Overall, 18K gold is a good choice if you want gold jewelry as pure as possible while functional. However, it is not the best option if you need a sturdy ring on a tight budget.
14K stamp
14k gold also denoted as .585, contains 58.5 percent pure gold. Although it has a lesser karat grade, it is still precious and comfortable to wear, making it more suitable for jewelry-making.
About 90% of all engagement and wedding rings are 14K gold. So, if you are not sure which type of gold is appropriate for your purchase, buying 14K pieces is a fantastic place to start.
14K gold has a deep color and the classic gold appearance that most buyers seek in rings and other jewelry.
In addition, its hue looks slightly less saturated and vivid than 18-karat gold, making it a good choice if you want rich and attractive gold jewelry that is not excessively yellow.
The main advantages of 14K gold over 18K gold are its durability and cost.
In addition, rings and other jewelry made of 14K gold are substantially more durable than those made of 18K gold, making this type of gold an excellent choice if scuffs and scratches are a concern.
14K gold is also less expensive than 18K gold, making it an excellent all-around option if you want a combination of quality, durability, and value for money.
The only major disadvantage of 14K gold is the possibility of skin discomfort. Because 14K gold has more alloy than 18K gold, it can create itchy, painful skin if you are allergic to silver, copper, nickel, zinc, or iron.
10k stamp
That indicates the ornament is 42 percent gold and is stamped.417. Additionally, it is the purest form of gold that manufacturers may lawfully sell.
Although manufacturers often use 10K gold in earrings and inexpensive jewelry, it is not famous for engagement rings and fine jewelry. Moreover, many high-end luxury jewelry merchants do not even carry 10K gold items because of their low gold content.
Aesthetically, 10K gold has a paler appearance than 14K and 18K gold, with a substantially less bright yellow tone. Its delicate tint is something you either like or dislike.
For example, some appreciate it for its visual subtlety, while others prefer the rich gold tone of 14K and 18K gold jewelry.
The most significant advantages of 10K gold are its low cost and durability. In addition, 10K gold is the most affordable form of gold available in the United States. So, it is an excellent choice if you are looking for a ring or other jewelry on a low budget.
Because it has the least amount of gold, 10K gold is also highly durable. Additionally, since 10K gold jewelry is difficult to scratch, scuff, or bend, it is worth considering if you work in an environment with rough surfaces that could scratch or damage your jewelry.
If you are allergic to certain metals, the biggest downside of 10K gold is that it can cause skin irritation. For example, if you are allergic to copper, silver, nickel, zinc, or iron, wearing a 10K gold ring for an extended period may cause allergic contact dermatitis.
750, 417, and 585 Markings
Stamping these hallmarks is another method for identifying the amount of gold in a piece. For example, instead of informing you how many parts out of 24 are pure gold, it will tell you how many components out of 1,000 are pure gold.
So, if you have anything 18K gold, that signifies that 750 pieces out of 1000 are pure gold. The 14K will consist of 585 components out of 1,000. The 10K will consist of 417 pieces out of 1,000. So, basically, the greater the number, the more gold particles inside your item.
Although this method has been out of use for a long time, it is still an effective way to determine the purity of your gold jewelry.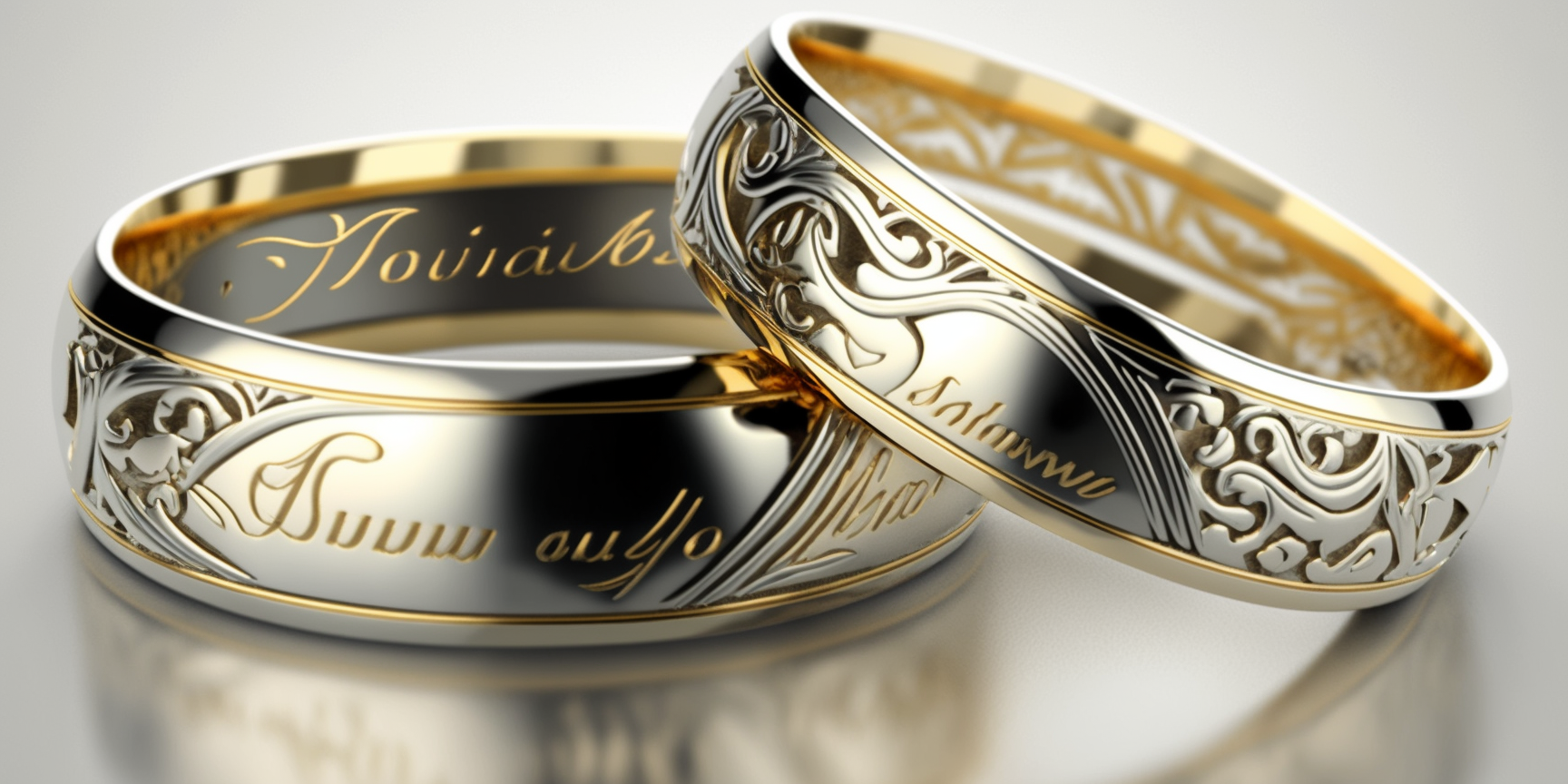 900, 900PT, PT900, 950, 950PT, PT950 (Platinum)
Unlike the K, which signifies karat purity, PT represents the amount of platinum blended in your gold jewelry. Additionally, the numbers 900, 900PT, and PT900 indicate that the metal in your jewelry is 900 parts per 1000 pure platinum.
For example, 900PT is 90% platinum and 10% palladium. (90/10)
The 950, 950PT, and PT950 indicate that the metal has 950 parts per 1000 pure platinum. For example, 950 denotes 95 percent platinum and 5% rhodium or iridium.
The number 950 is less expensive than the number 900 since it contains less platinum. But, it may tarnish and wear out faster, so you may need to replace it more frequently. The 900, on the other hand, will not require frequent replacement.
GP (Gold Plated)
When you notice this classification type, the jewelry item contains plated gold and another metal underneath the gold plate. It will usually have some form of karat fineness, so you know how much gold plating is in it.
Buying gold-plated is a good option if you want jewelry that appears like real gold at a low cost. So, if you wish to buy gold but do not want to spend a lot of money on it, it would be best to find these markings.
GF (Gold Filled)
In contrast with gold-plated jewelry, GF, which signifies gold-filled, indicates that the manufacturer fused a tiny layer of gold inside the metal base. This process aids in the creation of the piece, making it a long-lasting item that does not quickly tarnish or chip.
The entire thing may not be gold, and it may contain a different metal on the exterior, such as platinum or silver. Gold-filled jewelry is usually more valuable than gold-plated pieces and is suitable for people who are allergic to metals.
HE (High-grade Electroplate)
HE indicates some metal inside, but the manufacturer electroplated it with gold. This process offers you a thin layer of gold plating, but the thickness varies depending on the manufacturer.
To construct the piece and maintain it looking authentic, manufacturers use an electroplating procedure in which the item goes through numerous distinct layers of coating at different times.
This process also helps you ensure that you have something that looks and functions like gold but costs a lot less.
Other Symbols on Gold Jewelry
Manufacturer's Trademark
Other markings on jewelry are also frequent. For example, you may come across pieces with maker's markings or trademarks on them, indicating the company that made or sold the piece of jewelry. You can frequently find these marks alongside the metal content stamp.
Because there are dozens of distinct jewelry firms, there are practically infinite variants in the maker's marks you may see on jewelry pieces. So, if you are not sure what company the mark represents, you can search it up online or check this article about letter marking on gold jewelry.
Patents
Some jewelry pieces, particularly those with unusual structural characteristics, such as Italian charm bracelets, may even have a patent number stamped on them.
Typically, you can find the patent number in a hidden location that does not detract from the piece's overall appearance.
When registering their design with the US government, they assign these markings to the manufacturers. So, to learn more, you can look up the patent number to learn more about the company or the product.
Monograms and Engravings – Letter Markings on Gold Jewelry
While many jewelry marks are present when the manufacturers make the jewelry piece, it is not always the case. The person who purchases the jewelry may occasionally request to engrave or personalize their item.
You can typically see engravings on the back or underside of jewelry that take the shape of a message, name, or date.
Many jewelers place monograms anywhere on the item and usually use two to three initials. These customized statements can reveal information about the previous owners of vintage or antique jewelry.
Other Letter Markings on Gold Jewelry (Metal Stamps): Legal Requirements
In the United States, jewelry producers must inform the purchaser about the precious metal content, but the content does not require markings on the piece.
For example, it could be the appraisal with the item, a hang tag or package component, or the purchase invoice or receipt.
But, if the producer stamps the product with metal content, they must add the trademark precisely next to the metal content stamp. Doing so legally ensures that the jewelry company will stand behind the metal content they identify.
Note that non-precious metals such as tungsten, stainless steel, and titanium are exempt from legal stamping requirements.
Related: Does zinc alloy jewelry change color?
Is All Gold Jewelry Stamped
Unlike concrete-made jewelry, almost all genuine gold jewelry has stamped hallmarks, indicating essential information about them. You can usually see these on the clasp of a necklace or bracelet or inside a ring's band.
However, if your jewelry piece lacks these stamps, it is not always proof that it contains fake gold. It is especially true of antique jewelry.
Jewelers previously sold jewelry pieces without correct hallmarking for a long time, particularly throughout the Georgian and Victorian eras. However, Hallmarking became mandatory on all precious metals only in the 1920s.
As a result, the Assay Office is exempt from hallmarking before the 1950s. So, if a jeweler made a piece before 1950 and did not contain a hallmark, it is exempt from the Assay Office's standard requirements.
On the other hand, an antique jewelry expert should be able to discern the materials and period of the piece even without a hallmark.
It implies that dating and verifying the authenticity of an antique piece may be more complex at times. So, it is critical to deal only with known and respected merchants when hallmarks are missing.
Other Ressources for Letter Markings On Gold Jewelry:
Other resources for your arts and crafts projects: