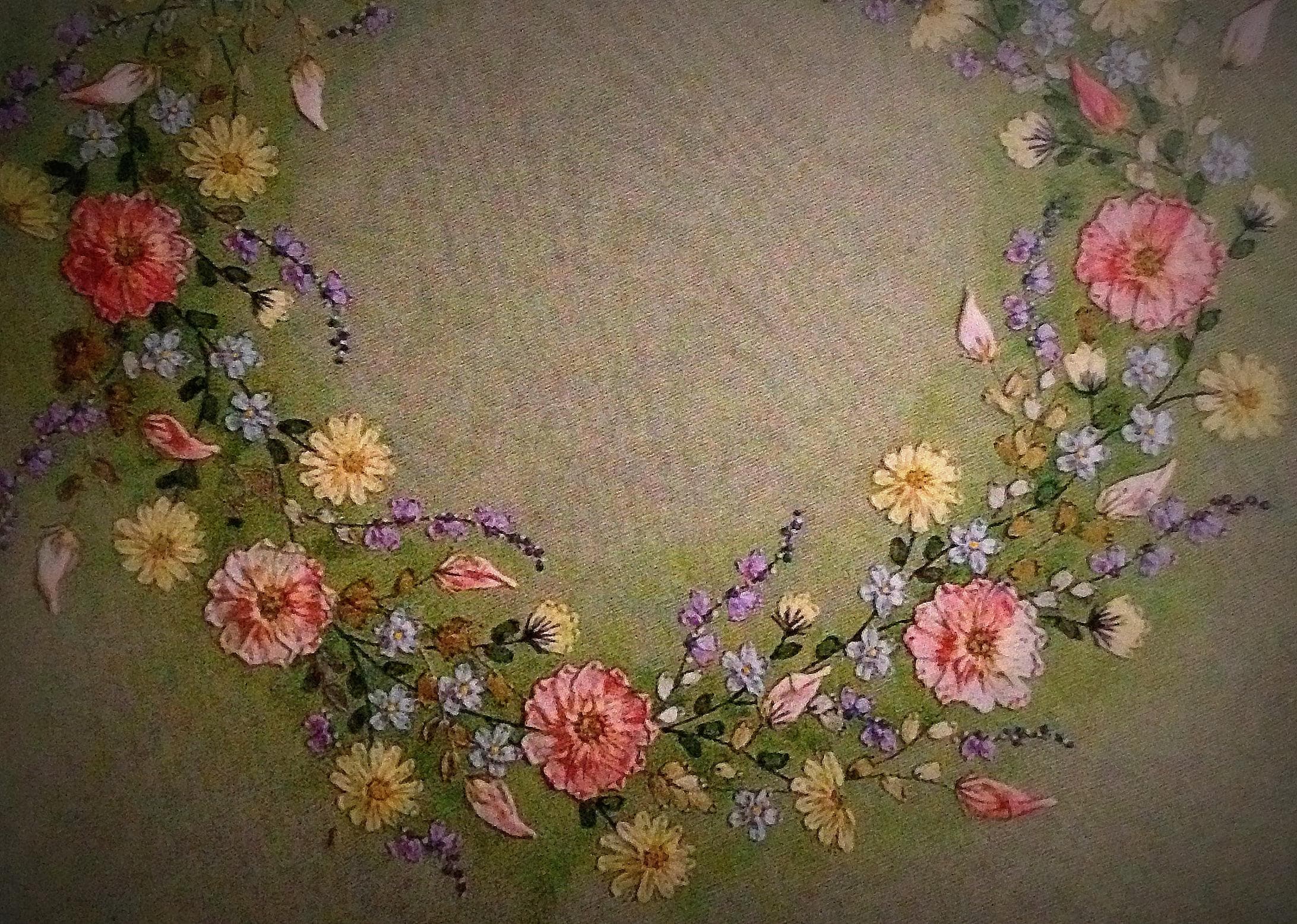 Doing fabric crafts can be overwhelming at times. Most especially when choosing which method is best to use. Each style is unique but they also have their differences. For example, embroidery and cross stitch are two of the most common methods used in fabric crafts.
Both differ in the materials used as well as their level of difficulty. Embroidery is easier because it allows you to be more creative. While cross-stitch is a bit difficult especially for beginners.
If you are new to designing fabrics, it is better to know which method best suits you. Although you will learn along the way as time passes by.
It is still important to choose a method that you are comfortable with. This article will help you answer some of the asked questions about fabric crafts.
Is cross-stitch and embroidery the same thing?
Cross-stitch and embroidery are both used to express fabric crafts artistically. But, these two are not the same thing. Here are their definitions and differences.
Cross-stitch – This is a type of hand embroidery. It uses X-shaped stitches across a tiled fabric to create a pattern. It is a counted needlework. Its finished product lays flat on the fabric rather than having a dimension. Cross stitch is the method used to create words and motto on items such as caps, shirts, and bags.
Embroidery – It is a broad term for designing materials using needle and thread. It also uses different fabrics and accessories. Embroidery has two types which are machine embroidery and hand embroidery. The first type uses machines to produce complex designs. While the latter uses needle and thread to create fabric designs by hand.
Knowing the differences between these two methods is very important. It will guide you in knowing what exact materials to buy and what sewing techniques to use.
Is cross-stitch or embroidery easier?
The methods used in designing fabrics have their easy techniques and difficulties. Embroidery is a bit easier compared to a cross-stitch. It is because it allows you to be more flexible and creative in doing your design. It allows you to use a variety of fabrics and techniques in completing your fabric art.
Cross-stitch is less fluid and more controlled which makes it a bit difficult. Although you have patterns to follow for the design, it can limit your creativity. Compared to embroidery, cross-stitch needs a specific fabric to follow the X-shaped pattern.
Is cross-stitch easier than needlepoint?
The difference between cross-stitch and needlepoint is almost unnoticeable. It is because both are hand embroidery methods that use the same kind of charts. When it comes to the level of difficulty, needlepoint is more difficult.
Needlepoint uses more complicated stitches. It requires you to be able to count the stitches as you go. It also uses a very fine canvas which makes it difficult to move from one stitch to another. Cross-stitch only uses intersecting stitches to form an X-shaped on a woven fabric.
Is it hard to learn cross-stitch?
Cross-stitch is not that difficult to learn if you are an enthusiast of fabric crafts. Once you start learning the basic stitches, it will be easier for you to use other techniques. The advantage of learning cross-stitch is that you only have to learn the X-shaped stitch.
You start with that and develop more skills afterward. Before anything else, you need to have the needed materials. It is better if you can do advanced research to know which fabric you prefer to use and what design you would like to do.
Keep practicing and you will see how you improved as time passes by.
Is cross-stitching good for the brain?
Fabric crafts, especially cross-stitching, is a healing hobby. It relaxes your brain and lets you gain focus while finishing a design. It also allows your brain to concentrate only on stitching. Moreover, it helps you forget about negative things.
Consider cross-stitching as a meditation when you are feeling anxious and stressed. It will help your brain to regain a sense of calmness and be less overwhelmed.
How do you start cross-stitching?
If you are a lover of fabric art designs and wanted to learn cross-stitch, we prepared a simple guide for you. Here's the step-by-step process on how you start cross-stitching.
1. Prepare your materials – The very first thing that you need to do is prepare your cross-stitch tool kit. It should have the following materials:
Aida or Evenweave fabric – These are the fabric used for cross-stitching. The holes all over the fabric make it perfect for the X-shaped stitches.
Needles – Needles used for cross-stitch are usually called tapestry needles. Keep in mind that if you have bigger counts for your fabric, you must also use bigger needles.
Frames or q-snaps – This will keep your fabric stable while you are stitching. It can help you finish your design quickly.
Thread/floss – Stranded Cotton is the main thread or floss used for cross-stitch. You can choose the colors that you need for your design. Make sure you buy all the colors even for the smallest details.
Scissors – Even small scissors will do. Use it to make sure that you can cut the edges of your thread clean. It is also needed to make sure that there are no loose threads when stitching is over.
Pattern – This is very important because this is gonna be your guide when stitching. There are different kinds of patterns. You can always pick whichever you want to follow.
2. Prepare your fabric – Get your hoops or frame (whichever you have with these two) and clip your fabric. It will help in stopping the fabric from running while you are stitching. Make sure that you clip all the necessary sides of the fabric to prevent loose ends while doing your design.
3. Read your design chart – Is this your first time doing a cross-stitch? Then reading a design chart might be a bit confusing for you. It contains everything that you need to know to stitch your design. Here the things that you need to remember when reading your design chart:
The squares on the design chart correspond to the squares on the fabric.
Every square on the design chart that is part of the design will have a symbol.
A combination of colors in the fabric will tell you which color of the floss to use.
If your design is black-and-white, you will see symbols in the chart. You will not be able to see a combination of colors.
Do not forget to follow the four arrows on the design intersected in the center point.
If you are still confused, use the chart legend to map out the colors of your floss to the design.
4. Prepare your thread – Organize your thread. Do this after preparing your fabric and reading the design chart. Pick the color of floss that you want to use and cut a length about 18 inches long. Most of the floss used for cross-stitch has six strands of threads twisted together.
If you cut it in a longer length, the thread will most likely be tangled when you stitch. You will most likely stitch one or two strands at a time to complete your design.
5. Thread your needle – The needle size will depend on your fabric. If you bought a cross-stitch kit, then use the needle that came with it. If you are stitching a customized design, use large needles if your fabric does have large holes in it. The sizes of needles range from 18-28.
Reminder: Do not make a knot at the tail end or do not lock your thread. You will stitch the tail while you are working to secure it without needing a knot.
6. Start stitching – You may now start stitching your design. Pull the thread up onto the front side of the fabric. Make sure to leave a 1-inch end of the thread at the back of the fabric. Continue stitching until you cover the first 4 to 5 stitches. After, clip any loose ends of the thread at the back of the fabric.
Cross-stitch is usually done horizontally from left to right. To end a thread, run your needle under the last few stitches on the back of your fabric and then lock the end of the thread.
7. Flatten your fabric – It is important to iron your fabric. Do this after stitching to flatten the design. If there are any marks left on the fabric, you can wash it first before ironing. Doing this will keep the design to last longer.
Once you familiarize the basic stitching, it will be easier for you to try other styles. You can also do more complicated designs if you wish to. Keep on practicing and never give up.
Where do I start cross-stitching?
In cross-stitch, it is important to know where to start stitching to follow your design. It is advisable to start stitching in the center. Then going outwards to achieve a well-balanced output.
To find the center of your fabric, fold it in half and then fold both sides to locate the center of the fabric. Mark or crease the center so you will know where to start. You can also make a small stitch to further mark the center or you can do whichever is more efficient for you.
Can I use a cross-stitch pattern for needlepoint?
Needlepoint and cross-stitch may differ from each other. But they have one fascinating thing in common. You can use the same pattern for both methods. There are three things that you have to keep in mind.
When buying cross-stitch charts, choose the one that requires minimal backstitching. Also choose those that are for whole stitching only.
Do not use the strand recommendation of your chart. Reorganize your strands to fit it for needlepoint stitching. Remember to always strip and recombine your floss before using them.
Make a Tent Stitch in each square from your chart when stitching. Always remember to go over one intersection of your thread when doing it.
Follow these simple steps so you can use your cross-stitch pattern for needlepoint.
Do you need a frame for needlepoint?
Whenever you are doing fabric craft, always opt for efficient techniques. Using a frame for needlepoint. It can save you time and will keep the fabric easier to work on.
It can also help prevent distortion of the canvass to make it easier for you to stitch. The use of frames for needlepoint still depends on you. Make sure to choose a method that you are comfortable with.
Why are needlepoint canvases so expensive?
There are a lot of kinds of needlepoint canvas and their prices vary from each other. The reason why the canvases are expensive is that these are very detailed. It will be very difficult to use needlepoint canvases that are not clear. This is why the needlepoint canvas costs a lot because it needs to be very detailed.
You can always opt for other types of canvas that are cheaper like the following:
Stitch-painted canvas
Computer-painted canvas or Giclee
Serigraph
Printed canvas
Line-drawn canvas
Also check: 
What thread do you use for needlepoint?
The thread used for needlepoint is different from the ones used in other fabric crafts. Needlepoint requires long and strong threads and fibers. It is because it needs to withstand continuous pulling from a stiff canvas.
Those short and fluffy threads are not perfect for needlepoint. It is because it breaks right away and may cause you repetitive stitching.
Here are the different kinds of threads that you can use for needlepoint:
Persian yarn
Tapestry yarn
Crewel yarn
Cotton thread
Silk thread
Metallic and novelty thread
Always keep in mind that choosing the right thread for your needlepoint is important. It is one of the keys to a satisfying output.
Learning fabric craft sounds intimidating at first because it looks difficult. But if you dedicate your time and effort in learning this craft, things will be easier along the way. Learning the basics is the most important stage.
It is because it is where you build your foundation. When you overcome that stage, you will be able to enjoy learning new techniques of stitching. Always remember that mastery takes time and practice.