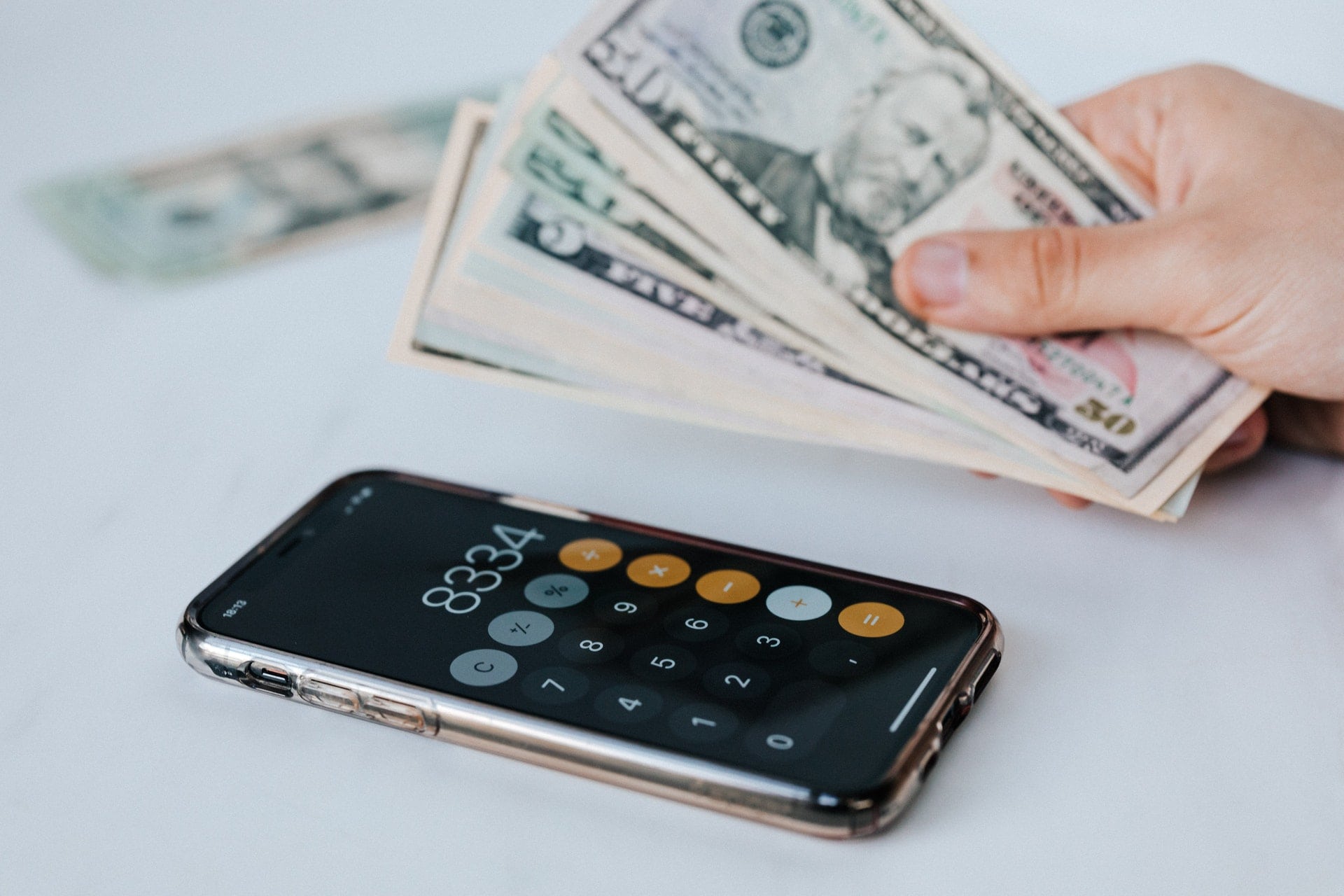 Embroidery has been and will always be a profitable business. These days more people are recognizing the beauty and value of customized items. Because of this trend, many crafters are converting their hobbies into profitable businesses.
For creative and entrepreneurial individuals, embroidery business can be a lucrative enterprise. Integrating technology and creativity is a sure way to capitalize on this hobby.
Before you earn your fortune from embroidery, you must understand its business perspective. The following will give you 10 key takeaways on embroidery as a profitable business.
1: Can You Make Money Selling Embroidery?
You can start embroidery business either as home-based or as a commercial enterprise. If you have limited capital, you can begin your business by selling your pre-made projects.
Another option is by investing in a good embroidery machine to help you make more projects fast.
If you want to offer other services like monogramming, you may need several machines. Whether you start small or as a full-on business, embroidery is a good business venture. You just need to evaluate the overall embroidery cost before starting the enterprise.
This business has a low capital outlay compared to other businesses. You may start by selling your projects where you only spent a few hundred on threads, fabrics, and labor.
In case you want to invest on a commercial embroidery machine, you can buy one under $12,000. This single head machine comes with basic training supplies and software.
This means that you can start your home business with less than $15,000 including the merchandise
Since your machines have wheels and some are foldable, you transport them at any time. You can bring your equipment and supplies anywhere.
Unlike other businesses that need fixed facilities, embroidery is portable.
Supplies like threads, fabrics, and the usual embroidery supplies do not cost so much. Unlike other businesses that use high-cost materials, embroidery supplies.
Embroidery works have a wide scope. From uniform logos, curtain embellishments, and garment designs, embroidery plays a vital role. You can offer your services to local companies up to large corporations.
The scope of your target depends on how much you can produce. The bigger your market, the bigger your production should be.
2: How Do I Start An Embroidery Business?
Your embroidery business can start as soon as you set your mind on its capitalization. Converting your hobby into a money-making venture is not a walk in the park. Being a business owner needs thorough business planning.
The following are guidelines to help you move your embroidery business to the next level.
You must identify who your target market is. Will you be offering services to local businesses? Do you only want to sell pre-made embroidery projects?
If you understand the scope of your market, it will be easier for you to determine their needs. You will also have ideas on what marketing strategies to use.
Your market shapes your business. If you are going to offer logo monogramming, then you need to invest in good embroidery machines.
If you intend to sell your embroidered items, then you need to be extra creative. Your designs must be unique enough to catch your customers' interests.
Even if you intend to start small you need to secure capital. This is to ensure that you will have supplies for your initial inventory for sampling.
You must have a few samples of your work that you can use for promotion. You will also need capital for your equipment and marketing efforts.
Do not believe those narratives that you can start your home business zero capital. That is delusional. There is always some capital outlay involved.
Maximize Your Marketing Strategies
There are many ways to promote your business. You can use the power of social media, online listing sites, and crafting communities. These sites allow you to showcase your products and services.
Most of these online sites are free, so make the most out of them.
Stay visible and relevant to your market. Make sure you update them and interact with them. Another option is by joining community exhibits and bazaars.
This will allow you to get immediate responses from your potential customers.
Even if you think that your business is thriving, don't settle. Keep growing your market. Expand your network and do business with more and bigger clients. Growing your market can lead to business and profit growth.
3: How Do I Start A Hand Embroidery Business From Home?
From the second key point, it states that you can start your embroidery business from home in two options. First is you can begin selling your embroidery projects to relatives and friends.
You may also sell your embroidery designs to commercial embroidery companies. If your designs are unique and eye-catching, companies would want to pay for them.
You may sell customized design garments to your relatives, friends, and neighbors. Another option is to offer a per project embroidery service. You can also think of trendy items and put embroidery embellishments on them.
Here are some items that you can hand embroider and sell.
Pillowcases
Tote bags
Fabric purses
Umbrellas
Placemats
Jeans
Jackets
Baby blankets
You may post pictures of your finished projects on your social media accounts. This will allow your relatives, friends, and coworkers to see your creations. You may also post your for sale items on different free listing sites to get more customers.
4: Which Embroidery Machine Is Best For Home Business?
When you buy your embroidery machine for your business, consider the following
Multiple functions
Compatible to various embroidery software
Easy interface
Internet capability
Warranty and customer support
Take your time to check different embroidery brands and models. Make sure that these features are present to get the best value for your money. You may spend a few thousand dollars for a quality machine. But this is better than spending more on several machines or add-ons.
5: How Much Does A Good Embroidery Machine Cost?
The cost of your machine depends on three factors.
If you want an embroidery machine for a mere hobby, a single-head machine will work fine. But if you plan to use it for your commercial business, you need a multifunction machine.
The more features your machine choice has the higher its price.
Embroidery can go from monogramming to intricate designs. If you plan to focus on monogramming, you don't need a big embroidery field size. This is because monograms only have letters or symbols on their designs.
For intricate embroidery designs, you need a bigger field size. The bigger the field size of your machine, the higher its price.
Your brand choice has effects on the price of the machine. The more reputable the brand is the more premium its price goes. Although in most cases great brands offer quality and reliable machines.
6: Where Can I Sell My Embroidery Designs?
You can earn from embroidery in several ways. The first one is by selling your embroidered projects. The second option is by offering embroidery services. The third one is by selling your embroidery designs.
Since you already know the first two options, let's focus on the third. Yes, you can sell your embroidery designs and earn profits from your creativity. Before you sell your designs, keep these three guidelines in check.
Make sure your designs are original
Before you digitize your design, make sure it does not resemble any patented design. You should conceptualize it without getting inspiration from other designs.
Any copied design has legal impediments, so be careful.
If you have great designs, you can sell them to clothing and fabric designers. These designers are willing to pay for unique designs. They will pay you so that they will have ownership and exclusivity of your designs.
There are embroidery sites that accept digitized designs. The price varies depending on the side and uniqueness of the design you submit.
7: How Do You Price Embroidery Work?
There are two ways to price your embroidery works. You can use Per Stitch Pricing and Fixed Unit Pricing.
This is common among small scale embroidery shops. In this approach, you set a price per 1000 stitches. This allows you to scale your work and impose price according to the number of stitches per design.
But when you use this approach consider the other works involved in making the design. If you have to make customized designs, that needs extra charges. The same with digitizing the design.
This approach lets you set the price on a per "tape" basis regardless of the number of stitches in the project. In embroidery, "tape" refers to the finished design.
In this method, you will check on the tape file of the design in your embroidery machine. The file will show the number of times the needle hits the fabric to complete the design.
8: How Do I Convert Files To Embroidery?
Converting files to embroidery or digitization is a complex process. The embroidery machines cannot read the same types of files as your computer. This is why you need to digitize it to allow the machine to read the files.
This means your embroidery machine will not be able to read JPG or PNG files
Here are the common embroidery file types by machine brand
.dst file format for Tajima embroidery machines
.exp file format for Melco embroidery machines
.jef file format for Janome embroidery machines
.kwk file format for Brother embroidery machines
.dsb file format for Barudan embroidery machines
.tap file format for Happy embroidery machines
These are the steps to digitize your design files.
Upload your logo to the digitizing software in the machine.
Set the embroidery design size or dimension.
Choose your customer's desired stitch type.
Set the stitch direction of your machine.
Set the embroidery thread colors. Transfer the file to your embroidery machine.
You can use a flash card, USB cable, or direct transfer from the computer.
Prepare the embroidery settings of the machine.
Embroider a sample of your digitized logo.
9: Why Do I Need Embroidery Software?
If you are serious about your business, then you need a good embroidery software. Here are five reasons why you need embroidery software on your computer.
Embroidery software allows you to see and save the designs on both systems. This will help you find designs in case you need to reuse them. This is better than re-download them again.
Using software helps fix the design before stitching
Embroidery software allows you to change the designs on your computer before stitching. You can change the colors or size, and preview it before the embroidery.
Personalize embroidery designs
Embroidery software lets personalize your designs. You can add texts to your design if you want.
Installing embroidery software allows you to change elements in the designs. You can make them smaller or bigger. You can rotate, flip, or remove parts in the design.
Adjust designs according to the machine's sewing area
Using software allows you to adjust the design based on the sewing area. If your design is either too big or too small for the sewing area, the machine cannot recognize it. The software will allow you to either shrink or expand the design to fit in the sewing area.
10: Should I Buy An Embroidery Machine?
If you want to make embroidery as a business, investing in a quality embroidery machine is a must. You can sell hand embroidery items, but this will be time-consuming. It can also result in less production and profit.
Even if you plan to make it a small home business, you need to think of its financial returns. The more output you have the more orders you can deliver. If you want to maximize your earning potential, you need a reliable machine.
Here are the benefits of having embroidery machines for your business.
Embroidery machines let you make several works faster.
Machines can create complex designs without mistakes.
You can accept bulk orders if you have embroidery machines.
Embroidery machines have different functions like sewing and monogramming.
Having embroidery machines saves you time, money, and labor costs.
Embroidery machines let you offer different services to your customers.
Using embroidery machines allow you to embroider different fabrics and materials.
The embroidery industry is booming. Almost everything you see involves embroidery. From uniform logos to curtain embellishments, embroidery is everywhere. In 2015, commercial embroidery has recorded a revenue of more than $700 million.
This means that this industry is thriving and business owners are taking profits. So, if you want to have your share of this fortune, start your embroidery business soon. This is the best way to make money from something you enjoy.
Also check: