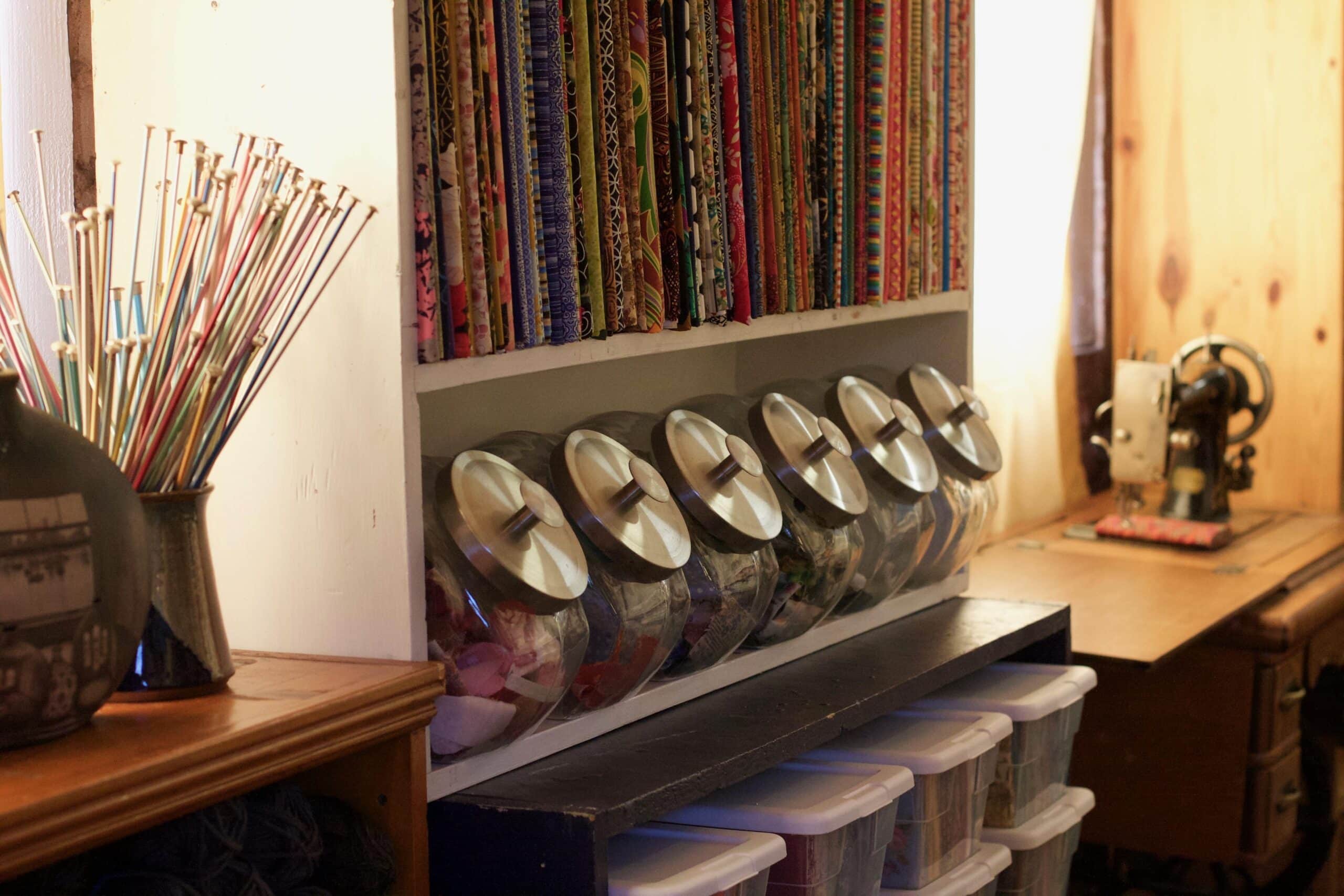 Quilting has been around for ages. The tradition has been passed on from generation to generation. Quilters have been improving their lot with all the available information on the web these days.
You make quilts out of multiple scraps of fabric sewn together by skilled quilters to make an artistic creation. With all the technology that abounds, some things usually take a long time to finish, which can now be done in a brief time.
Quilting is one of them. If you do a quilt for a hobby to relax your mind, having someone quilt your quilt may sound like a strange idea to you. But if you also love quilts enough but have no energy or time to do so, have someone quilt your quilt for you.
You incur expenses when you make your own quilt just as you will have to pay someone who makes quilts for you. The price of the quilt is usually based on the size and difficulty of the pattern. To determine your quilt's price, multiply the length and width of your quilt to get the total area. Typically, the price for a square inch of an edge to edge quilt is 2 cents. The more complex the design, the higher you pay per square inches.
Quilt stores like Woodside Quilting offer semi-custom quilting with a simple overall design, custom border, and block design with single-colored thread, amounting to 2.5 cents to 5 cents per square inch. A fully customized quilt will likewise have a customized price which will be determined on a case to case basis.
How do you calculate the quilting cost?
Quilting, like any of the handcrafting hobbies, maybe fun and relaxing pastimes but can also be great earning opportunities. There are many components involved when making quilts, and it can get quite daunting sometimes to put a price on something you have crafted with your own hands.
Start with a list of the materials you used in your quilting project like thread, fabric, batting, hand, and machine sewing needles. You may also include the cost of embellishments like buttons or ribbons if you used them in your quilts.
Next, you calculate the labor costs. This situation may be quite challenging to define because it usually takes a long time to finish a quilt and includes many processes. Quilters' standard rule of thumb is to multiply the total number of hours you spent on the quilting project, get a multiple of 2 or 3 then multiply it with the minimum hourly wage in your area. It may also be a great idea if you differentiate your quilts' prices based on whether you sewed the quilts by hand or the machine.
If you sustained other costs while making the quilt such as shipping costs of materials you needed for it, you have to include that in the cost. Your finished product's delivery cost must also be included in the price if it needs to be shipped to your customer. Some quilters include costs on electricity used for the sewing machine and internet costs to promote quilted products. Sometimes, these aspects are disregarded mostly when these projects are made at home and done at a flexible time.
After adding all the expenses involved, and have computed your price, check out the prices listed by other quilters online. You can also compare prices with those found in malls, local fairs, and craft shops.
Talk to fellow quilters to ask recommendations on how you can properly price your quilted products if there are quilters' guild or associations in your area, who sell the same handcrafted items that you make. Ask for suggestions or recommendations on acceptable local best practices in pricing crafted products such as quilts.
Why do quilts cost so much?
Quilts are generally expensive, but the quilts that cost so much are those that are handcrafted. It is but natural that traditional quilters should ask more for these handmade quilts. Aside from the cost of materials, the time, labor, and the artistic skills spent making a handmade quilt make it relatively pricier than store-bought quilts.
If you check out quilt prices in Etsy, you will find that handmade quilts can range from $70 to a few thousand dollars. Expert quilters place great value on handmade quilts because it is time-consuming and laborious. Some quilters even prefer to keep quilts that they make or give them unique gifts to friends /family.
How much does it cost for longarm quilting?
Longarm quilters or machine quilters usually charge by the square inch for quilting services. Compute by taking the length and width measurement and multiplying them to get the quilt top's total square inches.
You can multiply the number you got with 2 cents per square inch to get your labor charge. For example, if you are making a basic lap quilt measuring 40 x 30 inches, the total area is 1200. You get your labor charge by multiplying it with 2 cents per square inch, $24 as your labor charge.
If you are a longarm quilter, you should know that basically, the square inch system in determining the price of a machine-made quilt is quite useful to decide on what other aspects of quilting can affect the cost of your longarm quilt. Noting these various parts, as mentioned earlier, would give you an almost rough estimate of how you price your longarm quilt.
Also check: Is it economical to sew?
How much are old quilts worth?
Believe it or not, you can put old quilts side by side with antique paintings, furniture, and other knickknacks when it comes to price. Antique quilt collectors are growing year by year now that old quilts are worth big. In an auction, a 19th-century applique quilt from Baltimore, Maryland, has been sold for $20,000, starting from$17,000.
Many quilting enthusiasts are getting into collecting old quilts for personal use, to be hung at the family room as artwork or used as a blanket on special occasions. Some antique quilt collectors buy the old quilt for the simple reason that they love the design and find its uniqueness resonate with the collector's personality.
These days, antique quilt collectors are becoming more informed in the old quilts that they want to include in their collection. Some old quilts may not be as attractive and intricately made but may hold dear a memory or history to the collector. One famed quilt sold in 1991 at Sotheby's amounted to $264,000 lacks the usual pattern and had very little quilting on it, yet its unique design depicting history made it well sought after.
Related: 
How much does a memory quilt cost?
We have wardrobe pieces that we faithfully keep that would take us back to our happy memories. Some of them we still wear until they wear out and some we want as keepsakes. But realistically, we can never have so many clothes that we should keep just stashed away in the closet, never to be used anymore.
A sensible solution to that would be to make your favorite clothing into a memory quilt. Your special pieces in your wardrobe do not go to waste; hence they are given a second purpose. The same goes for baby clothes that you may be keeping for the longest time. These cutesy, tiny outfits do not get worn by babies for a long time. If you want to keep memories of them, make a baby clothing collage into a memory quilt.
Memory quilts are great personal keepsakes for family or friends to take you back to special events in your life. By saving your personal clothing favorites and turning them into a memory quilt, it will remind you of the beautiful times past.
Quilt Keepsake, a family-owned company of quilters, are known to produce memory quilts that are skillfully made and with great attention to detail. Your special stash of clothing will be in good hands that will transform them into a quilt with all your good memories intact.
Pricing memory quilts may be a lot easier than pricing traditional quilts. Quilt Keepsake has costing of memory quilts based on quilt size and the number of pieces of clothing to use in the quilt. Baby clothes quilts may cost from $449 to $1099 based on increasing size from a baby blanket to a full-sized quilt.
The number of baby clothing items needed to make a memory quilt may range from 10 pieces up to 70 pieces. For tee shirt and memorial quilts for adults, costs may start from $499 to $1299 in increasing quilt sizes. A small throw blanket may require 15 shirts while a king-size memory quilt may need 60 shirts.
Having your tee shirts or your baby's clothes turned into a memory quilt does not come cheap even if you know your clothes have been repurposed. High-quality materials, artistic skills, and time loads are needed to create a keepsake that you will cherish for many more years to come.