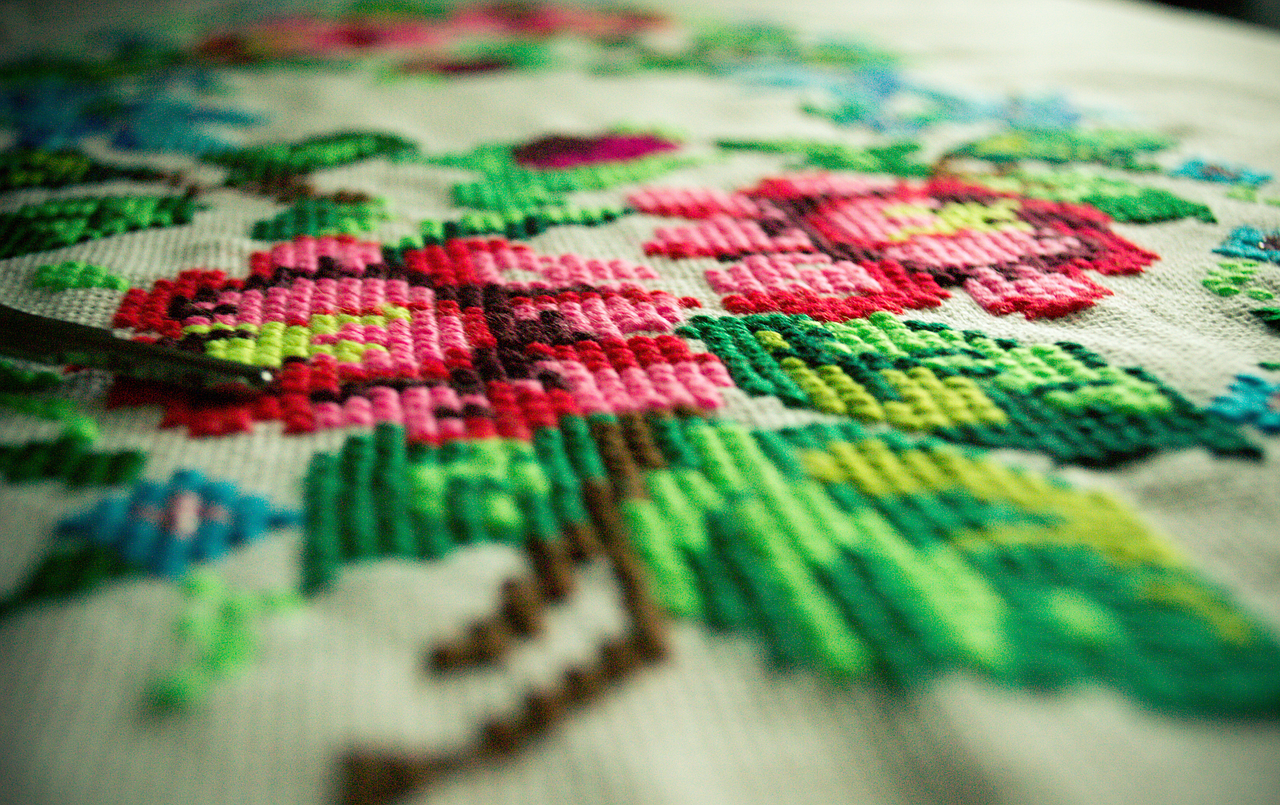 Embroidery is probably one of the craft businesses that remain strong in terms of marketability. Just think of all the ways various sectors of society can use different embroidered items. Embroidery is one of the oldest crafts on fabrics, which was also evolving through time.
As with any business, you always need a definite market for your products to flourish. What is good about embroidery is that it is a business that will never get old. Embroidery is an excellent addition to clothing and accessories that can be used for either personal or commercial use. Many essential items can be embroidered, which people will always come back for even if new trends come and go.
What can I embroider to sell?
You may have started embroidering as a hobby. But eventually, you realized that you want to bring your craft to the next level and start doing a business out of it. Starting a business from something that you love doing is a huge advantage. It is like not having to work every single day of your life.
You may wonder why the business of embroidery is not only thriving but, in fact, still growing through the years. It is because of people who love the idea of having things personalized. You can market your embroidery business to small companies who want to put a logo on their shirts. Many schools want to put logos on their uniforms, and some artsy people like to embroider unique clothing designs. You will not run out of clients for a crafty and profitable embroidery business.
If you only are starting with your embroidery business, you may get overwhelmed by the vast potential markets you can serve. But before you start your embroidery business, you must already have an idea of the potential customers who will buy from you. You may already know what kind of embroidered items they are likely to buy.
There is a long list of embroidery ideas you can choose from that can be your potential market. Here are a few samples of profitable markets for embroidery and business ideas that you may consider.
Athletics – local League caps, jerseys for baseball, hockey for adults and kids
Corporate – company shirts, caps, bags, trade show give-a-ways
Fashion Accessories – wrist bands, hair clips, bows, belts, handbags
Food Service – uniforms, aprons, caps, chef hats, iron-on patches
Medical – lab coats and scrub suits
Resort – custom resort wear; robes, towels, polo shirts, beach towels, uniforms
Schools – uniforms, sports uniforms, shorts, letterman jackets
Tourism – tour guide uniforms, caps, location-based towels, blankets, shirts
Uniforms – Direct embroidery or patches, janitorial, factory employees
Wedding – bridal party sashes, gift items, ring pillows, chair sashes, table décor
With the long list of embroidery business ideas you can ponder, it is no wonder that this business will always boom. But contrary to what most people believe in, serving all sectors of the market will not land you many clients.
If you want to supply all potential markets for embroidery, you will not adequately cater to anyone's needs. You might be sending the wrong message to your possible market.
It would be good to have a niche that you want to serve. Think of the embroidery projects you made as gifts for friends and family. You can start with those projects that you like to do where you are highly-experienced. You may have done precious embroidery items for weddings, bridal parties, new moms, babies, and school-age children.
At the start of your embroidery business, it might be hard to narrow down your market to a specific niche. But you can observe through time at which embroidery service you are comfortable doing. Build on that defined market and develop it to attract more customers.
The market you choose to grow will be the basis of the embroidery equipment you will use to make a profit. Once you have selected your specific market, you can focus your energy on marketing, advertising, and developing your niche.
Why should I start an embroidery business?
One of the main reasons to start a business is an evident passion for it. Suppose you have a great passion for embroidery that you can see yourself doing it not only in your spare time but give it more ample time of your day. You will be living your dream by doing embroidery and earning from it as well.
You may also not be as passionate about embroidery, but you can see its earning capability. You might ask yourself, "Do embroidery enterprises make money?". It does because the need for embroidery will always be around. Many areas of society have needs for embroidered goods, from your relations to private companies.
You can choose your embroidery business to cater only to small, defined, and particular clients. Some private customers prefer custom embroidery on clothing and accessories. You can accommodate clients who are looking for an embroidery business that customizes on a small-scale.
But you can also keep in mind that embroidery has vast potential to rake in profits if you choose to offer your services to big companies. If you enter into the embroidery business to earn big, look for clients who need embroidered items to be mass-produced.
These days, many big businesses have shifted to uniforms with the company logo, which promotes a more casual and comfortable look at work. Logo-embroidered shirts are more durable and classier than the transferred-print type. Companies get more value for their money with embroidered shirts.
Having an embroidery business gives you the freedom to get as many projects as your equipment can handle to gain the profit you aim for.
Why would customers choose my embroidery business?
Even though the embroidery business is a booming and thriving business, you still have to make an effort for your business to be seen by customers. Ask yourself what can make your business stand out among the rest. Know what makes your products and service unique from other embroidery businesses.
You can advertise extra services that you provide to attract customers to have their items embroidered by you. A unique style or more advanced equipment may give more benefit to your customer. You may offer this to clients who may want or need these types of services.
Offering a faster turnaround is also one of the best trademarks that you can brand your business. It is a great way to keep loyal customers and attract potential clients.
Your knowledge of your products and expertise in embroidery will make you stand out among the many. Striving to do your best in the craft that you chose will make you succeed and bring you an influx of customers.
How do businesses get embroidery customers?
Your drive to embroider is a given; that is why you are bringing your craft to the next level. If you dream of making a profit out of embroidery, you must know how to attract your customers. Building a business requires not only the passion but also immense effort to push through with your goals.
Here are some tips to help you attract customers to your embroidery business.
1. Know who your customer is.
You know the craft, and you have enough experience to make it a business. But since the client-base of embroidery is too broad, you must define the type of customers you want to serve. You may target your customers based on the embroidered items that you have successfully done. You can also think of potential clients within your perimeter, such as big companies who may need your services to sew on logos for their uniforms.
2. Sell more to your current customers.
There are no better customers than satisfied current customers. Since you have already built a rapport with your existing customer, you can easily ask for repeat business with them. Who knows, they might offer first to get your services again. Keep your communications open with your current customers. Update them with your business upgrades or embroidery details that may be useful to them.
3. Expand your network.
Your current clients are also your current network. Making your current customers satisfied with your embroidery work can help expand your network. Your current clients are valuable assets that you can ask for recommendations. They can be great bearers of your business cards to give to future clients who may need your embroidery services.
4. Market your business online.
There is no easier way to showcase your products than to share them online. You can even market your merchandise online at no expense through different forms of social media. Advertising your embroidery business online can reach a broader client base. You can offer your products and services both locally and abroad.
5. Build partnerships with other businesses.
Work with other business which offers a different service that you do. For example, you can work hand-in-hand with other craft shops selling threads or with sewers or clothing shops. You can recommend their services to your customers, and likewise, they will promote your business to their customers.
Embroidery as a business is potentially very profitable because of the vast market that you can look into. So, if your interest in embroidery goes beyond being a hobby, maybe it is time you tap its earning potential.