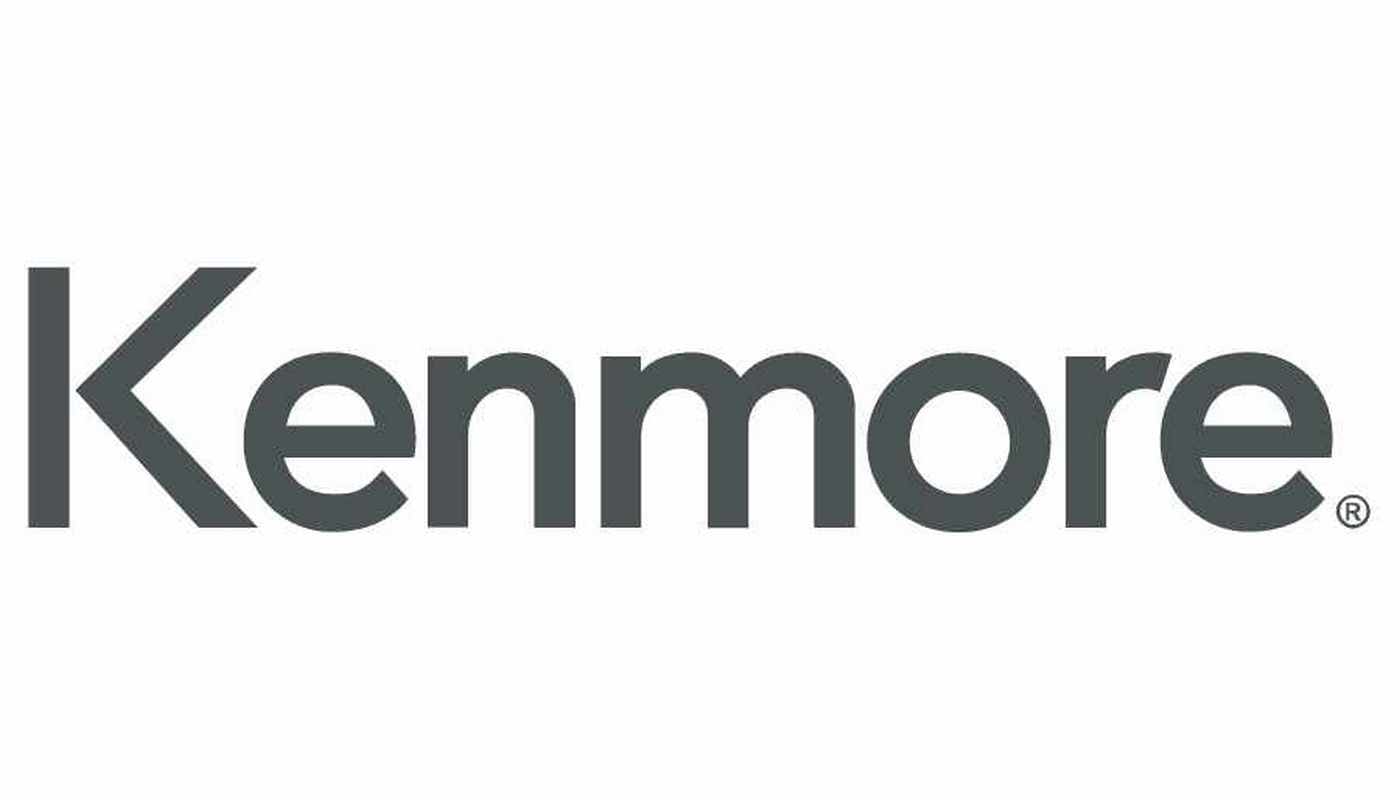 Some of the best vintage machines surpass current machines at specific tasks, which may surprise you. For example, one of the best vintage Kenmore sewing machines, the Kenmore 30, is an affordable and high-quality machine that can do zigzag stitches.
Depending on your requirements, vintage sewing machines may offer significant advantages over modern ones. While they do not have as many stitch possibilities or automated functions as their modern counterparts, they do outperform them in several aspects.
It is one of the reasons why many modern sewers prefer using older devices. So, if you do not need or desire the computerized capabilities of modern sewing machines, you can consider some stand-out vintage versions valued for their beauty and longevity.
Here are other reasons why many current sewers still use vintage machines
Unlike modern but cheap machines, manufacturers crafted vintage sewing devices skillfully. So, you can expect many of them to be around for a long time because of their sturdiness.
There are many antique models that you can use for heavy-duty sewing. So, a vintage sewing machine may be an excellent option if you need to sew a lot of denim, leather, or other heavy fabrics.
Some sewers prefer the simplicity of vintage machines over the complexity of digital ones with many stitches. Additionally, vintage sewing machines are usually easy to operate.
Environmental Friendliness
Some vintage sewing machines run without electricity, making them ideal for use in areas where power is unavailable. They are also an environmentally friendly option because they do not hurt the environment.
The best vintage sewing machines are far more appealing than their modern counterparts in almost every case. So, in addition to serving a practical purpose, they may do as a discussion element in your home!
As I mentioned, Kenmore 30, formally called the Kenmore 385, is one of the best vintage sewing machines. It is affordable, high-quality, and can do zigzag stitches! So, please continue reading if you want to know more regarding Kenmore and other vintage sewing devices.
The Best Vintage Kenmore Sewing Machine: Kenmore 385 (Kenmore 30)
Singer sewing machines are not the only quality devices when looking for something vintage. For example, you can try old Kenmore sewing machines that are still useful despite their age.
Kenmore models had a tumultuous past, as you will see shortly. However, despite its outstanding quality, you may frequently find it for less than a hundred bucks!
Janome, a Japanese manufacturer, known today for high-quality, computerized machines, created any Kenmore models beginning with the letter "385," and Sears began offering Janome-made models around 1965.
More specifically, Janome produced the Kenmore 30 stitch after 1965. So, you will see that it used Janome's patented hook mechanism and provided thirty stitching patterns, which was pretty advanced in pre-computerized days!
Many sewers will recommend the Kenmore 30 if you are looking for a vintage machine that can do a zigzag stitch. These machines are inexpensive and of great quality. Additionally, they have other various excellent features like:
The Kenmore is remarkably quiet for an electric machine. As it sews, there is hardly any vibration.
Manufacturers made these machines so well that they continue to work after decades with little need for repair.
The Kenmore 30 offered thirty stitch patterns in addition to sewing a fantastic zigzag stitch. So, you can expect it to perform many projects, but it is not as overly complicated as modern device models.
For a vintage model, this machine is light and features a nice carrying handle.
How Old is the Kenmore 385 Sewing Machine?
If your sewing machine is a 385 model, it was most likely manufactured by Janome after 1965. If you want to know the age of your other vintage machines, you can do so by looking at their model number.
For example, if your Kenmore device is 117.101, it was manufactured in 1934. If it says 117.123, it is most likely from 1939. If you want to learn more, here is a link to a page that chronicles the history of the Kenmore sewing machine from 1934 to 1965.
How Much is an Old Kenmore Sewing Machine Worth?
Old Kenmore sewing machines typically retail for $100-$500, depending on collectability. So, in general, vintage sewing machines are not worth a considerable amount. But, it is why they are usually the top choice for people looking for a more affordable option.
Kenmore machines were a low-cost choice for the home sewer. However, they never claimed to be high-end or the best machine ever built. Throughout the 1970s, however, they built several models with metal parts, making them a bit more costly yet durable and often still helpful today.
Usually, the make, model, and year of manufacture determine the value of a Kenmore vintage machine. But, the owner and a collector's desire to purchase the device are usually additional factors to the value of a vintage Kenmore machine.
For some, their Kenmore is significant to them and contains sentimental importance. Those people would charge a premium for their Kenmore machines. If a collector shows interest in purchasing the device, they will lower the sewing machine's value to earn a profit.
Is Kenmore a Good Sewing Machine?
As you may have heard or read, Kenmore sewing machines are famous for being good sewing machines. They deliver excellent performance and quality engineering. From the 1940s through the early 1990s, these were the most sought-after sewing machine brands.
Even though Kenmore sewing machines are becoming increasingly scarce and are no longer available in the market, they remain a favorite of many seasoned seamstresses. So, if you are interested in keeping a Kenmore vintage choice, take a look at these two excellent devices and choose the one that best suits your demands.
Kenmore 158.1340 – Sewing Machine (Mechanical)
You may have heard or read that Kenmore sewing machines are known for outstanding performance and quality engineering. As a result, from the 1940s through the early 1990s, these were the most sought-after sewing machine brands.
With the Kenmore 158.1340, this brand's former brilliance continues to speak for itself. You would not be wrong to describe it as a solid mechanical sewing machine!
Despite its age, this device was ahead of many of its contemporaries in terms of features. For example, the front panel shows the stitch possibilities and the stitch dial. Additionally, some qualities make the Kenmore 158.1340 a popular sewing machine among home sewers.
For example, the brilliant light bulb that illuminates the entire work area is at the top of the list. Threading and setting your bobbin are so simple that even a 7-year-old can do these tasks. Also, you can move your cursor to the left or right to alter the stitch.
However, one drawback of this Kenmore mechanical sewing machine is removing the work table to access the front-loading bobbin. So, unlike modern devices, it may cause your job to slow down.
Features:
6 Stitches Included
Arm Is Free
3 Spool Pins
Button with a sizeable reverse stitch
The Light Bulb
4 Buttonholes in 1 Step
Capability to use two needles
Plate Darning
Metal Construction
Kenmore 385-15202400 Sewing Machine – Easy to Operate
The strength of the features on this Kenmore sewing machine earned it a spot on this list. The Kenmore 385-15202400 is a straight and zigzag stitch-only electronic sewing machine that performs its job accurately. The numerical threading guide will help you get started, and winding the bobbin will be a breeze.
The manual will thoroughly instruct you to clean the bobbin housing and repair the front-loading bobbin. These characteristics and other features make the Kenmore 385-15202400 a straightforward and basic sewing machine.
Although it lacks all the bells and whistles of other sewing machines, it operates admirably with its restricted functionality. So, users who are not technologically adept in operating complex sewing machines would love this Kenmore sewing machine.
Features:
Stitching Techniques: Straight and Zigzag
Dial for Simple Stitch Selection
Thread Cutter on Board
Buttonhole in 4 Steps
The Stitch Width and Length are Adjustable
Tension Adjustment by Hand
Guides for Dual Seams
Bobbin with Front Loading
Kenmore Elite Sewing and Embroidery Machine
Intricately developed to be a sophisticated sewing machine, the Kenmore Elite can sew and provide clean embroidery for expert users. It is a fantastic combination for a professional who needs a sophisticated sewing machine to embroider.
This Kenmore sewing machine has thirty built-in embroidery designs and can generate up to 951 stitches per minute! You can also use the machine's two monogram typefaces in two sizes. Also, with a stitch rate of 650 stitches per minute, you can finish your sewing project quickly.
So, what more could you ask from an embroidery machine? It is an excellent machine that can challenge you to bring out your creative and outstanding side.
Features:
650 Stitches/Minute
30 Embroidery Designs Built-In
951 Stitching Options
Twenty additional embroidery designs on the instructional DVD
Embroidery Carriage Arm Patented
Editing Embroidery on the Screen
4.7″ Full-Color LCD Display
2 Monogram Embroidery Fonts
Dog Feeding System with Auto Drop
Automatic Buttonhole in Five Styles
Button for Starting/Stopping
Button for Needle Up/Down
Are Vintage Sewing Machines Worth Anything?
Some collectible vintage sewing machines sell for high prices, but most are $50-$500. With this factor in mind, if you are a sewing enthusiast, you probably cherish these antique devices for their durability rather than their collectibility.
So, what is it about older equipment that makes them valuable? Like vintage Kenmore sewing machines, many essential factors determine their pricing.
Consider its appearance and condition first. It makes a vital difference whether or not it runs! In addition, look over the paint, decals, and overall aesthetic.
Is it scratched, chipped, or faded? Is it built into a wooden cabinet or table, and if so, is the wood gleaming and polished or dingy and cracked? Its value will increase if it runs and looks new!
Second, find out how uncommon it is. Of course, scarcity, as with any collection, drives up the price. However, some rare antique machines come in such limited amounts that they are now difficult to find, making them desirable to collectors!
Of course, the opposite is true: manufacturers also built many sewing machines in batches of thousands or even millions, ensuring that they are still freely accessible. As a result, they are often less expensive today.