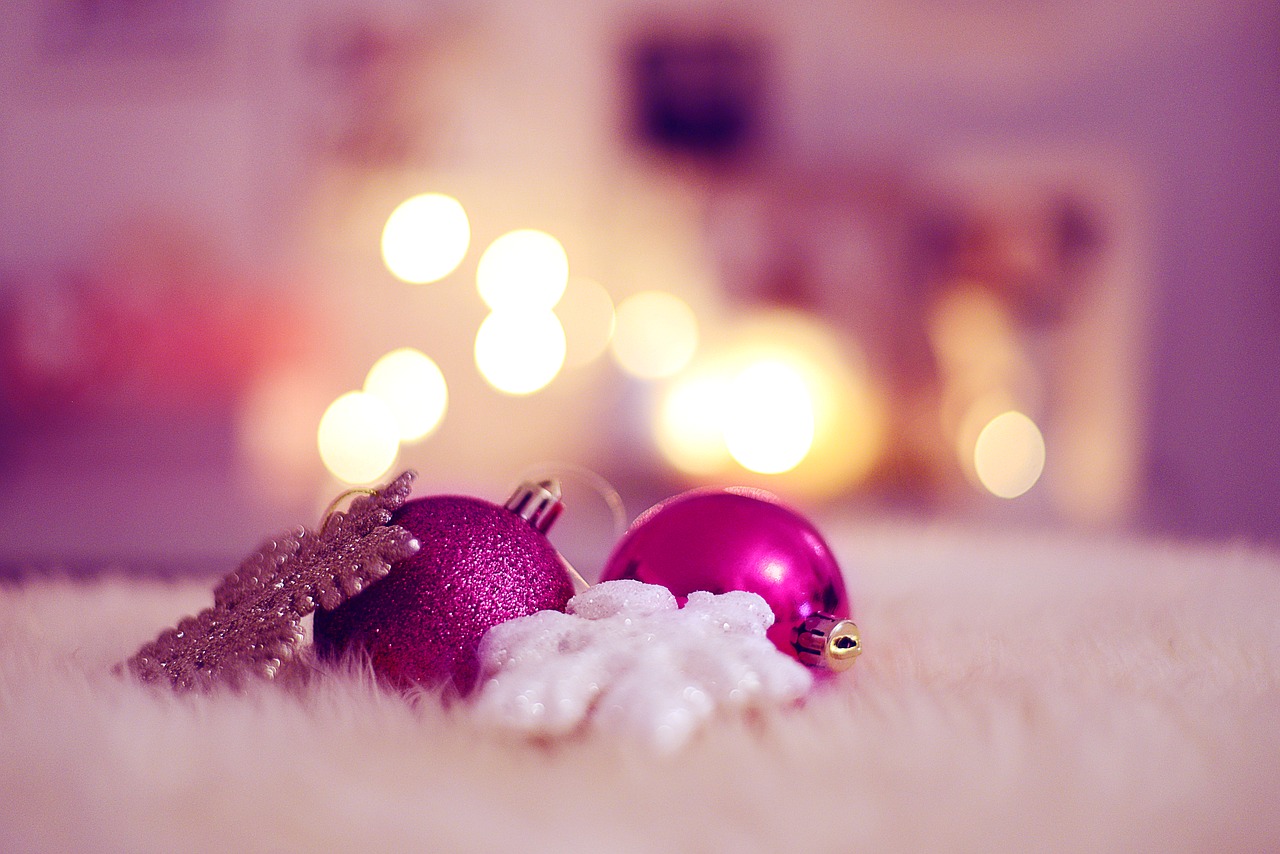 Many, if not all, people find it challenging to think of the perfect Christmas gifts for their loved ones. It can also cause a lot of inconveniences if you have to buy various things from different stores. Lining up in stores is not fun activity!
So, as early as possible, I believe it is best to start listing down gifts. I think many people love receiving and giving jewelry as gifts. They are lovely because they are meaningful and practical. Here are more reasons why jewelry makes an excellent gift option:
Quality jewelry is lasting.
Your jewelry pieces will last longer if you make sure that you create them using high-quality materials. They are worth the investment!
DIY jewelry is one of the best ways to express your creativity and unique personality! You can choose from a wide variety of designs, such as using freshwater pearls to show off your style and or represent your loved one's preferences.
You can even incorporate names, dates, or words into your jewelry. Doing so can help you send the right message to your jewelry's wearer. You can share how you feel through your pieces, especially when you cannot find the right words.
Jewelry-making supplies are usually not too difficult to find. No matter your preferences, you will most likely find the right items that suit your needs. You can create jewelry pieces that are appropriate for every age, gender, or occasion.
If you are thinking of giving jewelry as Christmas gifts, it can never be too early to stock up on your supplies! I think it is smart and convenient to buy supplies for Christmas-themed jewelry as early as possible.
You would not want to find the perfect beads and charms for your jewelry just to know that they are out of stock! But, you still need to ensure that you buy only the best supplies for your Christmas-themed jewelry gifts.
Lucky for you, I listed some of Amazon's best Christmas beads for jewelry making! These items have excellent quality and fantastic customer reviews! I hope you love these products and use them for pieces that are perfect for some holiday fun!
1. LIVDER Christmas Beaded Ornament Kit for Kids (1600 Pieces)
This Livder Christmas ornament kit is one of the best on Amazon! It is Amazon's Choice for Christmas beads and has many great reviews from buyers. It also gives fantastic value to your money because of the package's many inclusions:
700 pieces of red triangle beads
700 pieces of green triangle beads
20 pieces of white triangle beads
300 pieces of red and green high-quality plastic beads
60 pieces of chenille stems
45 pieces of golden bells
32 feet of red ribbon
32 feet of green ribbon
Everything in this package is of excellent quality – made of high-quality plastic, metal, and polyester. Not only will you be able to create beautiful jewelry, but you can also make other Christmas decorations! You can make DIY wreaths, canes, and other ornaments.
This Livder ornaments kit is lovely and easy to use! Although there are some basic directions, you can make a lot of them. The supplies are open-ended enough that your jewelry will all look unique and beautiful.
Buy it here: LIVDER Christmas Beaded Ornament Kit for Kids, 1600 Pieces Triangle Beads, 300 Pieces Plastic Beads, 60 Pieces Chenille Stems, 45 Pieces Bells, and 20m Ribbon for Christmas Craft Wreath Tree Decorations.
2. TIANBO Mix Silver Color Large-Hole Resin Beads (50 Pieces)
These Tianbo mixed large-hole resin beads will make any jewelry design look beautiful and unique! This set includes fifty pieces of assorted Christmas-themed beads and one piece of silver pieces.
The material used for these pretty beads is acrylic and copper, which are lead and nickel-free. So, you do not need to worry about having allergies or skin discoloration. They also have various designs, including Christmas trees, Santa Claus, elks, etc.
These beads are 9x14mm with a 5mm hole size, perfect sizes for DIY jewelry pieces! But, you need to note that you do not get equal quantities of each bead style. Also, some beads may not have designs that are as sharp as the listing's image.
Buy it here: TIANBO 50 Pieces Mix Silver Color Large Hole Bead Resin Christmas Style Fit European Charm Bracelet Spacer for Jewelry Making.
3. BLULU Assorted Plastic Pony Beads (1000 Pieces)
If you are looking to stock on beads with simpler designs, then this Blulu set is for you! It includes a thousand pieces of pony beads that come with a sturdy plastic box to store them. You do not need to worry about missing or messy beads.
There are plenty of high-quality beads, enough to create a few beautiful DIY jewelry pieces. The beads are bright, lovely, and perfect for some Christmas fun! Besides using them for jewelry making, you can also use these beads to make other DIY decorations.
Both the beads and the box are durable yet lightweight. They are not easy to break and fade, which is fantastic if you wish to stock on these items. Your Christmas jewelry pieces will last long, even if you start working on them now.
Buy it here: BLULU 1000 Pieces Plastic Pony Beads Assorted Opaque Pony Beads Christmas Round Beads with Storage Box for Home Decor Craft (Red, Green, White).
4. BLULU Christmas Pony Beads with Storage Box (850 Pieces)
This package is another amazing bead set from Blulu, but it has fewer items. If you are only planning to make a few jewelry pieces, it might be more suitable. It comes with 850 pieces of beads that are eye-catching, vivid, and will bring a nice touch to the Christmas spirit.
They are high-quality plastic beads that are non-toxic and lightweight. They do not fade and break easily, odorless, and very easy to use. You can use these if you want to make long-lasting Christmas jewelry pieces for your family and friends.
Buy it here: BLULU 850 Pieces Christmas Pony Beads Glitter Pony Beads Plastic Craft Beads with Storage Box for Christmas Home Decoration DIY Crafts.
5. WILLBOND Christmas Stripe Beads (900 Pieces)
Are you tired of using too many plain beads for your jewelry pieces? This WiILLBOND will help you solve that problem! These striped beads come in three different colors, perfect for a Christmas theme. There are three hundred for each style, about 8mm in diameter each. The acrylic round resin beads use a complex process that gives them more layers and brightness. They are also lightweight, non-fading, and not easy to break. They will beautifully add a Christmas atmosphere to your outfits.
Buy it here: WILLBOND 900 Pieces Christmas Stripe Beads Acrylic Round Resin Beads 8mm Striped Seed Loose Beads for Bracelet Necklace Earrings DIY Crafts Jewelry Making Supplies (Assorted Color, Red, Green).
6. LIVDER Christmas Beads Ornament Kit (1500 Pieces)
Enjoy the wonderful process of making your DIY Christmas jewelry with this Livder kit. It brings great value to your money because it includes so many supplies. The package includes:
1500 pieces of triangle beads
60 pieces of chenille stems
32 freet of red ribbon
32 feet of green ribbon
They also have the perfect sizes for jewelry and ornament-making. The triangle beads are 10mm, the chenille stems are 11.8mm, and the ribbons are 64 feet and 3mm wide. You can also use these supplies to create small ornaments and other decorations.
It is a fantastic deal for your money, especially if you worry about your Christmas budget. There are plenty of supplies to make many various crafts with your friend and family!
Buy it here: LIVDER Christmas Beads Wreath Cane Ornament Kit, 1500 Pieces Triangle Beads, 60 Pieces Chenille Stems, 64 Feet Ribbons for Christmas Craft House Tree Decorations.
7. BBTO Christmas Metallic Pony Beads (1000 Pieces)
This BBTO set is perfect for you if you are looking for plain beads to make your jewelry pieces stand out. These metallic Christmas beads are high-quality plastic that does not break or fade easily.
These BBTO beads are perfect for jewelry makers who want pieces that stand out without overly extravagant charms. They are lightweight, non-toxic, have a beautiful sheen, and have a smooth surface.
The beads come in vibrant classic Christmas colors: red and green. They look full of festival atmosphere and will create beautiful jewelry and decorations! The package includes about 250g of metallic pony beads, enough to make to meet your project's demands.
Buy it here: BBTO 1000 Pieces Christmas Pony Beads Metallic Pony Beads Glitter Plastic Beads for Christmas Bracelet Necklace Key Chains Jewelry Making Craft Decorations.
8. WILLBOND Christmas Tri-Shaped Beads (2000 Pieces)
If you are looking for unique beads, these WILLBOND beads are perfect for you! The package includes 2000 pieces of Christmas-themed tri-shaped beads. It has more than enough to meet your DIY project's needs.
The high-quality plastic beads are durable and lightweight. You can start making jewelry without worrying about fading or breaking using these long-lasting beads. Do not wait until you almost have no time left to prepare your gifts!
Buy it here: WILLBOND 2000 Pieces Christmas Tri-Shaped Beads Plastic Tri Beads Christmas DIY Beads Christmas Ornament Tri Beads for Christmas Tree Decorations Party DIY Supplies (Green, Red, White).
9. KINTESHUN Assorted Christmas Enamel Bead Charms (12 Pieces)
This Kinteshun set of charms is perfect if you want to elevate your Christmas jewelry! They are zinc alloys with plating and oil dripping treatment that maintains their beauty. They are lead and cadmium-free, so you do not have to worry about allergies and skin discoloration.
These beautiful charm beads are also fadeless and eco-friendly! They will last long, even if you start working on your Christmas jewelry as early as you want. These findings will add an elevated look to your designs. But, note that it may be heavier than most beads.
Buy it here: KINTESHUN Christmas Bracelet Beads, Assorted Christmas Enamel Spacer Bead Charm for DIY Jewelry Making Findings (12 Pieces).
10. HICARER Christmas Bracelet Bead Pendants
This Hicarer pendant set is perfect if you want more Christmas-themed charms. The package includes 26 pieces of pendants that come in various Christmas shapes and styles. They are durable and offer a vintage look to jewelry pieces.
The pendants have large holes, so you can use almost any wiring or stringing materials to work with them. These findings are of excellent quality and will make adorable Christmas jewelry for you and your loved ones!
Buy it here: HICARER 26 Pieces Christmas Bracelet Bead Pendants Christmas Alloy Beads Charms Pendants Assorted Large Hole Christmas Metal Beads for DIY Christmas Bracelet Earring Necklace Jewelry Making Accessories.