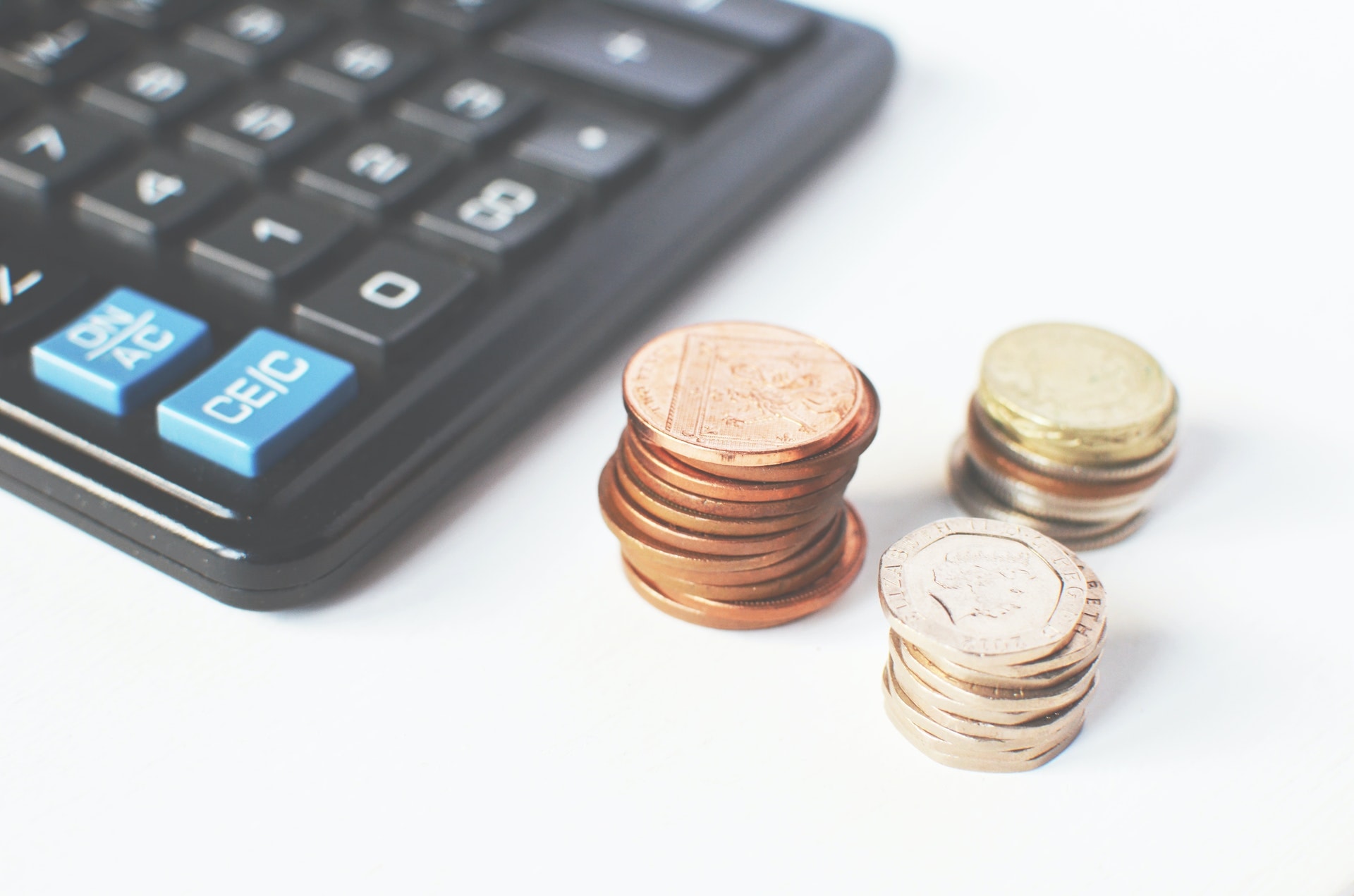 Embroidery can be a great source of income. Whether you embroider by hand or by a machine, it can be profitable. All you need to do is understand the business side of this craft.
Embroidery enthusiasts may impose different price points depending on several factors. Some charge according to the size of the embroidery work while others on the intricacy of the design.
Understanding the industry's pricing standard is the first step you should take. You cannot impose your price range on the mere costs of the materials and your hourly rate.
You must know how embroidery professionals calculate the cost of their works. Identify the factors they consider and the current price standard.
To determine the pricing standard, the industry uses two approaches. These are the Per Stitch Pricing, and Fixed Unit Pricing.
Per Stitch is the common practice for most small scale embroidery shop owners. Using this approach, you can set a price per 1000 stitches. This way your price is measurable, and you are not only making it out of thin air.
You still need to consider other factors before you come up with your price point. Think of it this way. Say, you charge $2 per 1,000 stitches, and a customer has asked you for a work that is around 5,000 stitches. How much will you get, $10? Do you think that is fair on your end?
The Per Stitch method is only a basis, but you still have to consider the following:
The intricacy of the embroidery work
Number of thread colors to use
The fabric you will work on
Digitizing fee
The choice between direct embroidery or patch
Price of the merchandise if the customer will not provide
Number of orders
These factors are important because these affect your direct costs per embroidery project. These do not include yet your labor, utility, and marketing costs. Before you come up with your price rates, always check the standard practice of the industry.
The second pricing approach is the Fixed Unit. In this method you set your price on the per "tape" basis regardless of how many stitches the projects have. In embroidery, "tape" means the finished design.
The embroidery maker will check on the embroidery machine for the tape file of the design. The file will show the number of times the needle punches on the material to complete the image.
This pricing method is also applicable to those who do manual embroidery. You may set your price on a per-project basis. Then, again you must consider factors that will affect you to finish a project.
How Much Do You Charge For Embroidery?
Making embroidery your business takes effort and careful planning. You need to understand the standard practice of the industry which includes pricing. You should set your prices within the right range so you will not incur losses in the long run.
Operating an embroidery business can be daunting for starters. They often have mixed thoughts inside their heads. The fear that no one will avail of their services causes them to impose wrong pricing for their services.
Many embroidery business starters have these concerns are:
Overpricing will drive customers away
Underpricing will incur financial loss and potential business closure
Stiff competition
Beginner in the industry
Proper marketing of the business
These are all valid, but these should not hinder you from pushing through with your plan. Pricing indeed affects your business. You must not go overboard, but you should also not go too low on the standards.
As discussed earlier, there are pricing standards and factors to consider. Adhere to those, and you will be alright. Set a realistic price range to ensure that you are going to keep your business running.
Start to do the Math. Compute the direct cost of the project either on a per stitch or per fixed unit method. Then, add to that your labor cost and a certain percentage for the utility and marketing costs. Here is the breakdown:
Actual or Direct cost of the embroidery
Perceived price or value of the item
Market price
Competitor's price
Markup or Profit margin
Selling price
Actual or Direct cost of the embroidery
This will be the actual cost you incurred making the embroidery. Say $1 per 1,000 stitches, digitizing $10, design detail and thread colors $15 for a 10,000 stitches logo.
You will also add to these your hourly rate and a little percentage for the utility and marketing costs. Say 5% for the combined costs of utility and marketing. Let's do the computation.
Stitches 10,000 X $1 = $10
Digitizing = $10
Design detail and thread colors = $15
Hourly rate $10 for 2 hours = $10
TOTAL = $45 X 0.05 (utility and marketing costs)
The 5% of $45 is $2.25, so add this to the $45 cost. You will get a direct cost of $47.25. This is only the actual or direct cost of the embroidery. You still need to add in the profit margin.
Once you arrive at a price point compare it to the current market price and your competitor's price. You must come up with a price point that is within the range of these two.
How Do I Start My Own Embroidery Business From Home?
Starting an embroidery business follows systematic planning. The following will help you go about the process.
Determine the materials you need
This refers to all the equipment and supplies you need to get started. These include your embroidery machine, threads, computer, working space, storage area, and more. You need to figure out all these so you can work according to your startup capital.
If it is your first time to start a home business, do research on what are essentials. You must not overwhelm yourself with the number of supplies you need. Your inventory will depend on the scale of your business and your market.
Everything about your business depends on your market. Understanding to whom you are offering your services will shape your plan of action. Will you offer customization embroidery for companies? Or do you plan to sell embroidered merchandise to your area?
You have to be specific with your target so you know where to focus. You must keep in mind that the bigger your target, the greater is the demand. Can you fulfill the needs of a big market?
If you intend to start embroidery as a home business, you can focus on your area first. Your relatives, friends, neighbors and local store owners can be your first market.
As a business owner, you must build your network. This helps your business grow and thrive. Connect with your initial target customers. Do not hesitate to ask for referrals or recommendations.
Start to offer more services or products
When you got your first few customers and they became your patrons, offer them more. Know if they still need something you can offer. Say, embroidered logos or company names on their giveaways.
Never stop building your market
In time you want your business to grow and produce significant profits. This is why you must never stop looking for potential customers. Always reach out to them. Never stop listing new targets.
Stay visible and promote your brand
Always promote your business and services. You can use the power of the Internet. Maximize the use of social media to show off your beautiful embroidery works. You can also post on several online listings and marketplace platforms online.
You can also give special discounts and promos for new customers. It is a good way to gain the trust of new customers.
Maintain quality and good customer service
The best way to establish your brand is to keep providing quality products and services. Many customers do not mind the price when the quality of the product is top-notch.
Customer service also plays an important role to maintain your customers' support. If you attend to their concerns, they will continue to trust and patronize your business.
How Much Do Embroiderers Make?
The embroidery business is a profitable industry. Many embroidery companies earn huge profits because of the demand for embroidery works.
Yes, that is right! Almost all companies use embroidery services. Look at the company uniforms? The logos on their giveaways, and company properties. These are only a few of the uses of embroidery.
Almost everything you see has embroidery. From curtain embellishment to clothing labels and designs, they have embroidery works. This fabric decoration craft is more than a hobby. It is a money-making opportunity.
In 2015, the embroidery industry has recorded an annual revenue of more than $700 MILLION. This is only for 2015 – a year's revenue. It only shows that there is money in embroidery.
From the previous part of the article, you have learned that a direct cost of a small logo design can be around $47. Add into this your markup of say 30%, so you will get a $14.4 markup per design. Say a company will ask for 100 logos for their uniforms, you will get $1440 profit.
This profit plus your hourly rate means you can earn as much as $ 2000 per day or for a few hours work. That is a good amount for a home business.
Is Embroidery An Expensive Hobby?
Embroidery as a hobby is not expensive. This is true if you do it by hand. What causes embroidery enthusiasts to spend more are fabrics and embellishments they use. If you use luxury fabrics, threads, and beads for your projects, then it becomes expensive.
You can enjoy embroidery as a hobby without spending so much. There are inexpensive yet quality threads for your projects.
Buying an embroidery machine is not a necessity if it is only for occasional projects. But, if you can invest in a good machine then why not? You can use it to make more projects, and later on, sell them for profits.
How Much Does It Cost To Get Shirts Embroidered?
The price depends on several factors like the details of the design, size, number of stitches, and more. Say, to digitize a 4 inches (10.16 cm) logo is $45, then add to that are the other fees depending on the intricacy of the logo.
Some shops offer discounts for bulk orders. This rate is only for a 4 inches (10.16 cm) logo. You will need to pay extra in case the shop will have to provide the shirts. Again, there are no strict rules on this. But shop owners follow standard pricing, either per stitch or per fixed unit (per tape) basis.
How Long Does It Take To Embroider A Name?
The process starts with creating the design through a file tape. The creation of a design can take up to three hours. Bigger and more complex designs mean longer hours to create.
The actual embroidery using a machine takes minutes. Most embroidery machines produce around 600 to 750 stitches per minute (SPM). This means that a machine can complete the design with 6,000 stitches in 10 minutes.
You may increase the speed limit of the embroidery machine. Although, you can expect a poor quality of stitches from this.
Also check: 
How Much Does It Cost To Embroider A Jacket?
The cost to embroider a jacket or a hoodie depends on the size, details, and the number of stitches of your design. The bigger and the more intricate the design is the higher the price.
Also consider that most embroidery owners charge fees for the kind fabric they will work on. The best way to determine the price is to know the per stitch or per tape of the basic one-color embroidery work.
The embroidery business has been thriving for years. Many business owners have profited a lot with this craft. Contrary to a common belief that embroidery is only a hobby, it is far from it. Embroidery is a strong lucrative industry.
Even if you do embroidery as a hobby, you still can make a good extra income from it. A lot of embroidery enthusiasts sell their unique products on various platforms.
There is money in embroidery and crafting. These products are great gift items and decor. You can also capitalize on your skills. You can teach embroidery for a fee.
There are lots of ways to make embroidery enjoyable and profitable at the same time. What you need is the right mindset and drive to put your embroidery prowess to the next level.