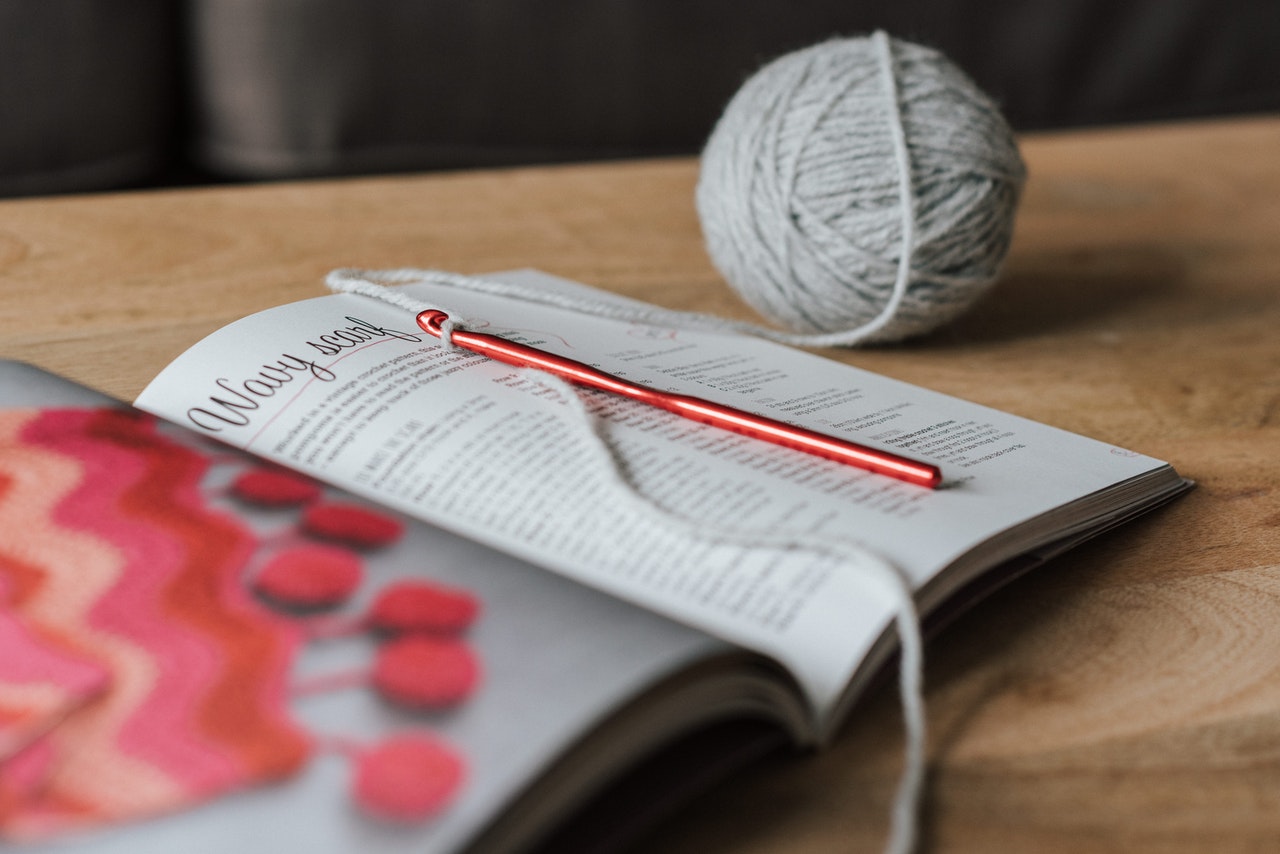 So, you have been crocheting for quite some time now. You have already gifted most of your friends and family with your creations. And the idea of earning from your hobby has been brewing in your head a lot of times. There is no better time than now to take action.
Crocheting can be profitable if you put in the passion and the energy to make it work for you. In this day and age, the world is your oyster. You can market your crochet merchandise locally and even abroad, with huge thanks to technology.
Grab the opportunity that more people are getting interested in this traditional handmade craft. You never know; your crochet market niche is just waiting for your merchandise to come out.
Can I make money selling crochet?
You have already done many crochet projects and are pretty confident with your craft. Maybe it is time for you to explore the earning potential of your hobby.
Whatever your reasons may be in making a profit from crochet, you must remember that this craft needs time and effort to work.
Right now, maybe your idea of earning from crochet is just by selling what you made. Brace yourself, because there are many other ways you can make money from your hobby.
Sell your crochet wares.
If you want to earn from crochet, the first thing that would come to mind is to sell your finished crochet pieces. Maybe you have crocheted so many pieces just for the sake of crocheting them. Why not make a profit out of them?
To continue your crocheting hobby, you need to spend on yarns and hooks, which do not come cheap most of the time. So, it is a great idea to sell some of your crochet pieces to continue buying more materials to crochet.
Crocheting also takes much of your time. If you decide to devote more time of your day to crocheting, it just right to make it earn for you. Look for a suitable market that would buy from you.
a. Sell online.
When you have been crocheting for a long time, you may have collected many crochet projects (if you did not give them away to friends and family as gifts). You have the first stash that you can sell. You can post them on any of your social media accounts to promote your crochet products.
More people can see your finished crochet items other than your family or friends within a short perimeter radius by selling online. You can post your finished crochet items on your Facebook page and in Facebook groups for crocheters. Instagram, Amazon, and Etsy are also great venues to showcase your crochets. Surely, someone in any of your social media networks will notice your work if you are consistent in advertising your pieces. Buying your handmade crafts will come next.
b. Sell at craft fairs.
A more traditional way to sell your craft works is by participating in craft fairs. You will need a booth where you can set up, and people can look at your wares. You may need to pay a small amount for the vendor fee to join the craft fair and set up a booth.
You can look for ads in malls or search on the internet if there any upcoming local craft fairs in your area. Make sure you have enough crochet pieces to display in your booth to attract onlookers and buyers.
Joining craft fairs is also a great way to meet people who share your passion for crochet. It is also a great opportunity to see what sells most in the crochet niche.
Take custom orders.
To sell crochet items you made ahead of time is a great way to earn money. But another way to earn more from crochet is to take custom orders. Offer your crochet skills to your clients who want to have a unique crochet piece.
What is good about taking custom orders is asking for a little more money because you are doing a one-of-a-kind crochet item for your client. Make sure you have enough skills and experience to take custom orders to provide your clients the unique crochet items they want.
Make crochet patterns and sell them.
If you are one of those crochet crafters who finds it very easy to read patterns and can even make your own, you can make money out of this skill. You can make your designs and learn to write your crochet patterns so that others will also understand.
If you can sell a crochet pattern that you wrote on your own, you can create a passive income source. You can sell your pattern again and again. The more interesting crochet patterns you make, the greater earning potential you get from your crochet skills.
With the internet available to almost anyone these days, you can find different channels to sell your crochet patterns. Etsy, Ravelry, or Lovecrafts.com are some of the online crafts websites where you can share and sell your patterns. Your blog or website is also a good space to sell patterns you created.
Blog about crochet.
If you like writing about your interests and your day-to-day activities, you can be a blogger. And knowing that crochet is a big part of your daily activities, you can blog about it and earn money in the process.
You can earn profit as a successful crochet blogger by writing sponsored content. You can also make money through affiliate marketing, ad revenues, and selling services. Having a blog on crochet, you document your crochet journey while earning at the same time. Once you monetize your website for blogging, you can make your hobby work for you.
Teach others to crochet.
You should not keep to yourself the skill or talent in crochet that you have. Spread it out to the world so more people can learn it, too. There are local yarn shops that look for people who can teach crochet. You can also offer your crochet teaching skills at community centers, senior centers, and churches. You only need to bring with you a lot of patience when teaching crochet to a live audience. Teaching crochet is another great way to earn.
You can also teach crochet online if you are not up to teaching face-to-face. You can upload instructional videos on Youtube and keep on posting videos enough to monetize your channel. Similarly, you can explore SkillShare by creating a crochet tutorial. Develop a following of crafters, and then you eventually get paid for all your efforts.
Write a crochet e-book.
If you have been crocheting for a long time and are quite experienced at it already, you may want to share your knowledge with others in the form of an e-book. Writing an e-book may be such a long process. But consider that this one-time, big-time investment of time, energy, and resources will give you passive income in the future.
If you enjoy making patterns and can write them so that it is easy for others to understand, use your talent alongside crochet and make money with it.
You can start with an e-book for newbies or compile the patterns you have written and publish it as an e-book. Once you have decided what your book is about, you have to crochet the items, write the patterns and take nice photos of them to be included in your e-book. Make a PDF copy that you can sell on Amazon, Etsy, or your website if you have one. Bottom of Form
Be a pattern tester.
You may love crocheting so much but have no interest in writing your pattern or building your shop. You can still earn from crocheting by being a pattern tester. Find pattern makers or bloggers online who can pay you to be their pattern tester. It will be your job to ensure that their patterns are easy to follow and edit whatever errors you may encounter.
The downside to being a pattern tester is that you do not get to choose what you crochet; you get to keep a crochet item, whether you like it or not. Sometimes, the payment can be inconsistent. It is also possible that you will not get paid but can get a free pattern in exchange for your work. If you do not get paid much, treat it as a great learning experience and a convenient way to learn new patterns and techniques.
More pages: 
Is crocheting a good business?
Before you go on board with your crochet business, you have to figure out for yourself if the niche you chose is profitable. As long as you put in your passion and effort in any business, there is a huge possibility of success. So, if you want to gain profit from your crochet hobby, here are a few tips and tricks to reach your goal.
Make fast and easy crochet patterns.
For people who want to earn a profit, time is always of the essence. Crocheting complicated and huge patterns can take too much of your time. It will be a wiser option to crochet simple and smaller projects to make more items for a certain amount of time. Look for easy yet still cool items to crochet that you can work on repeatedly. This way, you can work faster and can finish more items to sell.
Use less expensive materials.
You are probably used to seeing beautiful materials such as colorful threads and yarns in craft stores as a crafter. But being in a business, you should hold off on very expensive yarns. But you can still offer your clients gorgeous crochet products by using inexpensive but soft and equally colorful yarns. Your goal is to make nice crochet items to sell and earn a profit from and not make expensive products to gather dust on the shelves.
Do not sell yourself short.
Price your crochet items well. The usual pricing strategy crocheters use is to multiply the cost of yarn by three. By doing this, you are not considering the utilities, time, and energy in making your crocheted items. You will not earn a profit, especially when you buy inexpensive yarns and buy on yarn sales.
You have to look for a pricing strategy that will make a profit for your crochet business but would give a reasonable price for your customers as well. One method you can use is the Balanced Method, where you can account for all expenses to make an item and add a good mark up for profit.
The Balanced Method:
Supplies + Hourly Rate + Business Expenses x1.3 (30% Markup) = Wholesale Price x 1.54 (54% Markup) = Retail Price
There may be instances if you use the Balanced Method, but you will still not arrive at a reasonable price that would sell your product. The best thing you can do is not to sell it and give it as a gift instead. Then, look for other items to crochet that you can sell at a more reasonable price. That is how you give value to your craft and your business at the same time.
Lessen waste
For sure, when you crochet, you will not always use up all your yarns for a specific project. There will always be leftover yarns. However long or short yarns you may have left from your projects, do not throw them away. You can still use them to do unique crochet projects to either sell or give away as gifts. You can make colorful crochet blankets, rugs, pillowcases, or baskets from your leftover yarns. You lessened your waste, saved money, and may gain profit as well.
Keep shipping costs to a bare minimum.
If you need to ship your finished crochet items, it would be best to choose the least expensive shipping materials and shipping methods. It is hard enough to make a profit out of crochet items, do not burden your customers more with extravagant packaging and shipping systems. Make the best choices for both you and your client's advantage.
What are the top-selling crochet items?
If your goal is to create profit from your hobby, make the crochet items that will sell. With crochet becoming popular lately, you must also keep in mind that there will be crafters out there who will be making similar products. You may think that you have to make unique items to be able to sell. But sometimes, unique does not always mean sellable.
You need to know what your market wants and use your expertise to determine what items would sell. Here are some of the go-to crochet items that customers look for from which you can make money.
Infinity Scarf

Baby Accessories

Baby Toys

Washcloths, Dishcloths, and Scrubbies

Chunky Scarves and Scowls

Crochet Flowers

Cellphone Gloves

Amigurumi

Women's swimwear

Cardigan

Some of these crochet items have been around since crochet began but are still sold in the market. For your products to get noticed among the many, they should look modern, attractive, and of high quality.