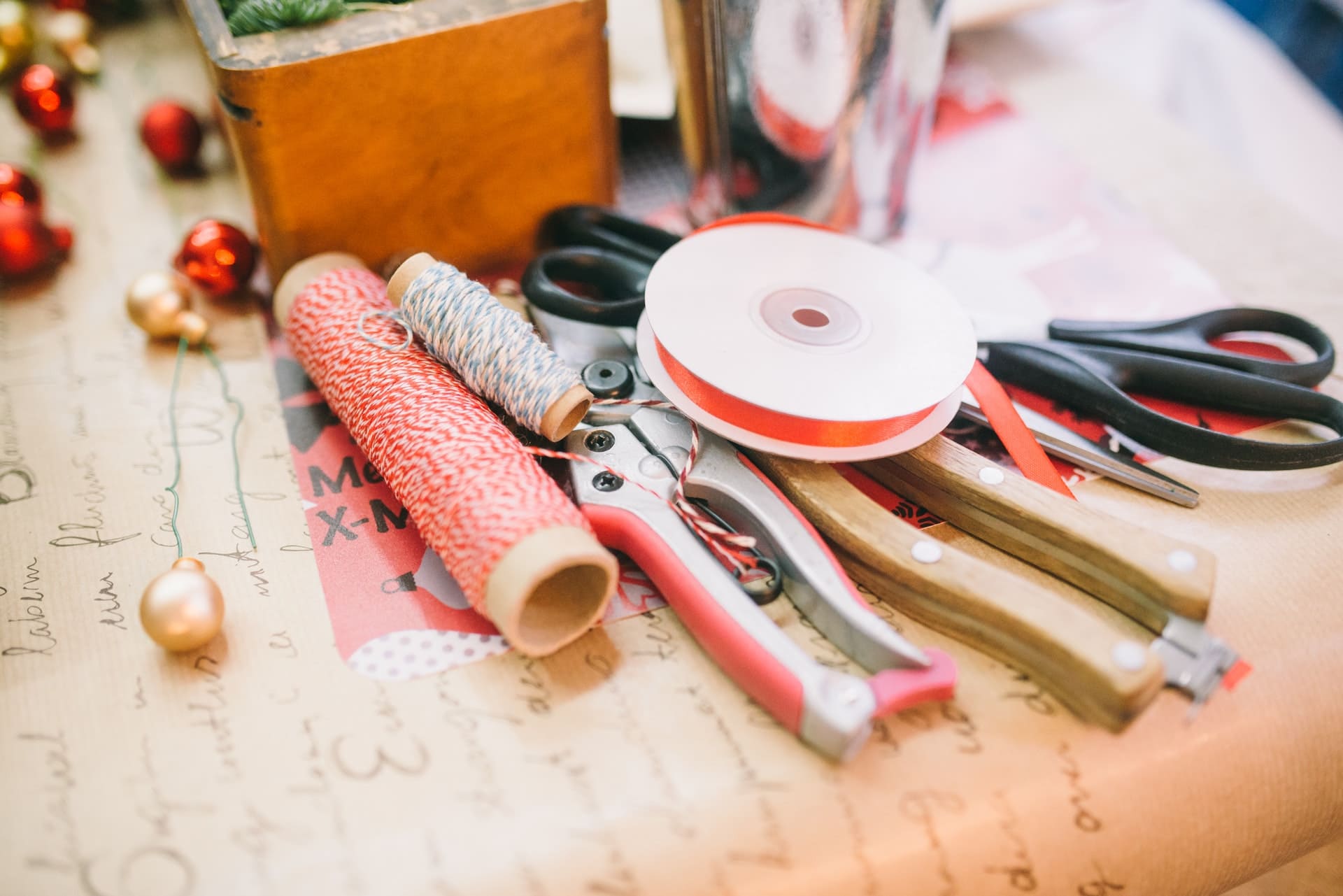 As a person who loves embroidering, threads tangling as you work can be quite frustrating. Tangling is bound to happen as you embroider if you do not take steps to keep your floss in order.
Tangling threads while embroidering can slow down your progress in finishing your project because unraveling knotted threads can be very time-consuming and can get pretty annoying. Before you toss your embroidery aside, you must know that there are practical and easy methods that you can do to prevent your thread from tangling. You can cut your thread to a length that will not increase the chances of twisting, or you can separate the strands before you start sewing. You can surely avoid tangling of thread, and there are many things you can try to prevent it from happening.
How do I stop my embroidery thread from tangling?
While embroidery may be relaxing, having a tangled thread can make you tired and frustrated. Here are some tips you might want to know to keep tangles away as you embroider.
Find the ideal thread length.
When embroidering with a thread of any kind, make sure that the thread measures around 18- 20 inches only. It may be hard to thread the needle repeatedly, but it will be easier than untangling knots. Longer pieces of thread are harder to manage and may twist and move around as you embroider.
Separate individual strands
Separating individual strands of embroidery floss will bring lots of benefits as you go about your embroidery project. Stripping floss or separating the strands before stitching with it lowers the chance of having them tangle together. Whether you need to use 1, 2, or 6 strands to embroider, separating the strands before starting to sew untwists the threads individually from each other, creating a more consistent stitch coverage.
Use floss holders, spools, or bobbins.
Embroidery floss comes in skeins, usually with six strands bunched up together with a sticker or paper wrapper. Once you release the threads from the skein, get ready to end up with a whole confusion of tangled threads. You can avoid this dilemma by winding it around spools, floss holders, or bobbins. Winding your embroidery floss in this manner can prevent tangling of your threads and is also a great way to store them separately by colors. Choose among these floss organizers the one which works best for you.

Spools
Spools are usually wooden, cylindrical objects where you can wind almost any type of thread. You can store your threads in these sustainable storage materials and never worry about tangling your threads again.
Floss holders
Floss holders are typically made of plastic and can come in various shapes and sizes, which can store your embroidery floss to prevent knotting and tangles. You can find them in craft stores and sewing shops but are also available online.
Bobbins
Embroidery floss bobbins are flat, plastic, or cardboard pieces where you can wound up your threads and get them organized and stored until such time to use them again. You can purchase them from sewing shops, or you can just easily make them at home.
Hangers
Organizing your embroidery floss at no cost is possible. You can always find a spare hanger. After you have removed the threads from its wrapping or skein, take one end and tie it neatly around the hanger. You can group your threads according to color, and you can store as many flosses as the hanger can hold. This method can keep your threads untangled as long as you do not store your floss hangers in windy places.

Run your thread through dryer sheets
You can also use ordinary household materials such as drying sheets to prevent your thread from tangling. Just slide the thread through the dryer sheet a few times before sewing and make use of its anti-static cling properties.
Use beeswax or thread conditioner.
Some crafters choose beeswax or thread conditioner to deal with tangled threads. You drag the length of your thread across the beeswax or thread conditioner to coat the thread and prevent the static cling, which causes threads to tangle and form knots.
Why do you wax thread?
Waxing the thread means strengthening and protecting the thread used in embroidery for certain circumstances, such as in goldwork, where you need to coat the thread with beeswax to sew the real metal threads onto the fabric. Waxing silk thread also protects it from abrasion from metal threads.
What is beeswax used for in sewing?
You can use beeswax to coat your thread before using it for sewing or embroidering. It helps reduces static cling and prevents tangles and knots. Beeswax is very easy to use and is known to make the thread stronger. Just pull the entire length of the thread along the notches two times. Then, drag the thread between your thumb and finger to remove any excess wax.
You can find this product in most sewing shops, and it comes in a circular plastic disc with notches where you can pull the thread through to gather wax.
Some crafters use beeswax with caution because it can stain the fabric. Using beeswax on a white thread may cause it to look grayish as some dust or dirt may cling as you embroider. It is not advisable to use on a black thread because it may leave a residue that will not look good on your embroidery.
What is thread conditioner?
The thread conditioner functions are basically similar to the beeswax. The advantage of this product over the beeswax is its non-staining ingredients. Thread conditioners are not wax-based or petroleum-based but have the same consistency as beeswax.
To use a thread conditioner, you have to run the thread along with the thread conditioner by holding your thumb against it to coat the thread lightly. Afterward, you need to pull the thread between your thumb and finger to smooth it and remove any static.
The thread conditioner lessens tangling and protects your thread as you embroider, with the repeated pushing and pulling of threads on the fabric. It is best to use when working with metallic threads, which are quite delicate when you repeatedly pull through the material. Thread conditioners are also good to use on satin and rayon embroidery threads before stitching.
Related: 
How do I stop my embroidery thread from twisting?
You can stop your embroidery thread from twisting by allowing your needle and thread to dangle freely towards the floor now and then. The thread will untwist while it is hanging there.
But while you can do this technique as you go along with your embroidery work, you can do some practical procedures to prepare your thread before stitching to avoid twisting.
A fundamental thing to do is stripping or separating individual strands from the original bunch or skein of thread. The usual thing to do is to remove the number of strands you need for sewing then put the strands back together until the next time you need to use them again. Here is a step-by-step method on how to separate your embroidery floss individually.
Cut the length of thread you intend to use on your embroidery from the skein.
Hold the bunch of threads between your finger and thumb. Make sure to leave a small part of your threads protruding.
Grab one strand from the bunch. Without letting go of the rest, pull one strand out. You may notice that the remaining strands bunch up. Do not worry, as the rest of the strands will fall out as soon as you have pulled out a strand.
Next, remove the next strand.
Repeat procedures 3 and 4 until all strands have been pulled out of the bunch. As you remove each strand from the bunch, make sure to lay them out right next to each other on a flat surface. You will notice that the strands are not twisted around each other anymore.
You can use either 1, 2, or more strands while working on your embroidery, depending on what the embroidery calls for.
The procedure requires only a few seconds of your time. Once you get used to stripping your threads, a few seconds spent is way less amount of time to spend than unraveling tangled thread, which can dampen your progress as you embroider. Plus, separating your threads individually before you start embroidering gives you a fuller stitch coverage.