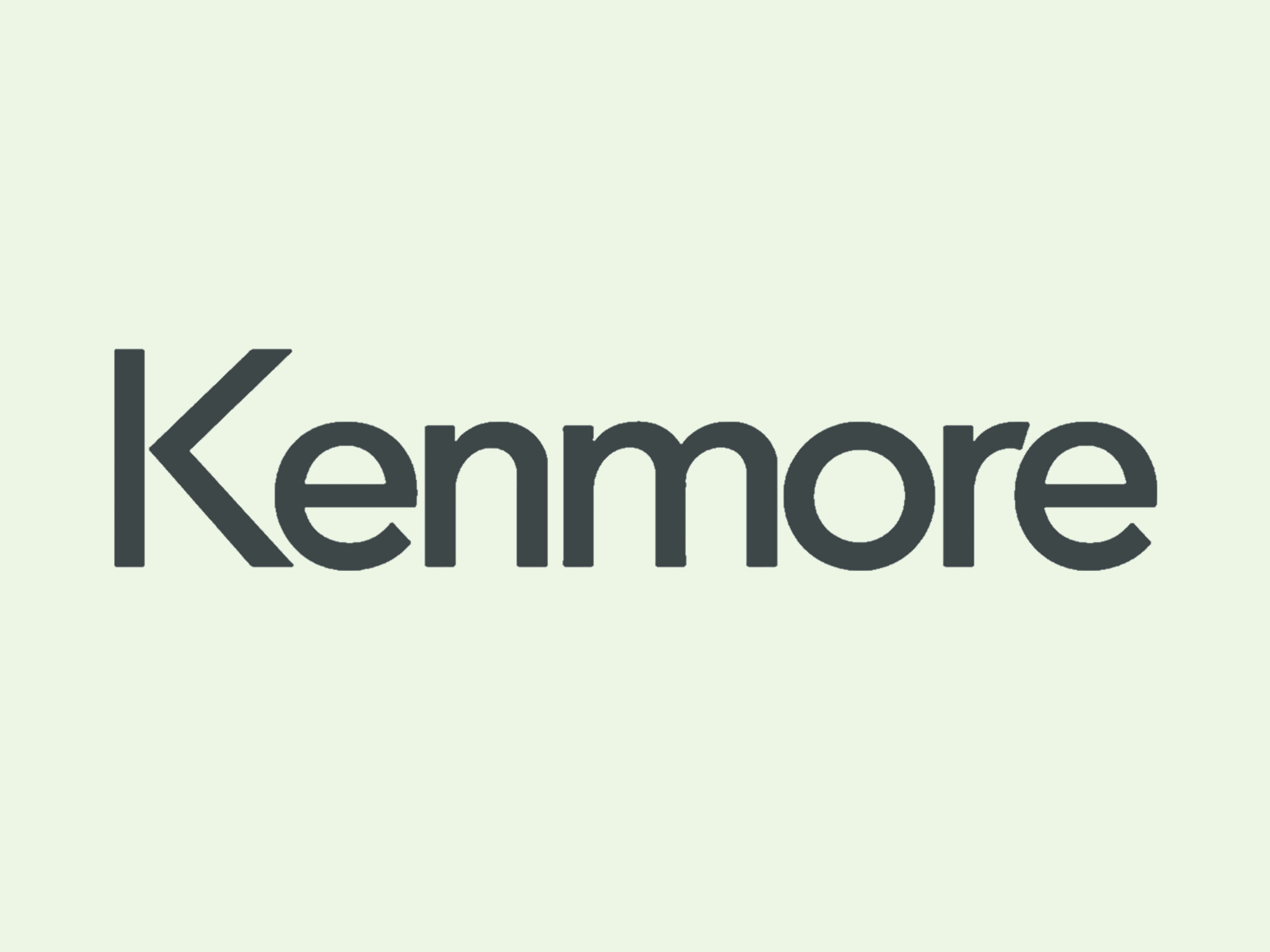 Janome is the sewing machine company that made the Kenmore sewing machines for Sears until 2013. Other manufacturers like White and Singer were also known to have produced Kenmore sewing machines. At present, Kenmore sewing machines are no longer produced.
If you are one proud owner of a Kenmore vintage sewing machine or a Kenmore sewing machine enthusiast, read on how the brand became a famous sewing brand over the years.
Kenmore sewing machines made a considerable impression in sewing history because they were sold by Sears Roebuck, which revolutionized how Americans shopped in the early 1900s.
Sears sold Kenmore sewing machines from 1913 to 2013. Kenmore was a brand Sears used for the sewing machines sold in its stores. Users of Kenmore sewing machines usually described them as reasonably priced, durable, and capable of basic sewing tasks. Sears did not produce these sewing machines but contracted with different manufacturers.
The first Kenmore sewing machine sold at Sears was treadle-powered and was sold at only $6.75 in 1913. The cost of the device at that time would be equivalent to $180 today.
World War I had a significant impact on household products like sewing machines. Production was temporarily stopped and was resumed in the 1930s when Sears launched the electric-powered Kenmore machines. In 1933, sewing machines sold by Sears were manufactured by White. These machines were sold as White sewing machines, but some models were sold with the Kenmore brand.
World War II again halted sewing machine production, and no sewing machines were sold from 1942 – to 1948. After the war, White sewing machines were still sold by Sears until 1958.
When White lost its contract with Sears in the 1950s, sewing machines produced abroad were introduced by Sears. The sewing machines made in Japan had new features such as zigzag stitching, buttonhole making, and other fancy stitching abilities. But despite the fancy features, Kenmore users were looking for the more durable quality of the first Kenmore sewing machines.
In the 1970s, Singer also manufactured Kenmore sewing machines briefly.
The Kenmore sewing machine manufacturer that lasted until 2013 was Janome, a famous Japanese sewing machine company known for its high-quality, computerized sewing machines. Sears sold Janome-manufactured sewing machines after 1965.
Sometime between 2013 and 2019, Sears stopped selling Janome-made Kenmore sewing machines and eventually did not carry them in their stores.
Kenmore sewing machines are no longer manufactured today but can still be found on eBay, Craigslist, or Amazon.
What model is my Sears Kenmore sewing machine?
The model number of your Sears Kenmore sewing machine will either be on a plate on the device or engraved into the machine housing. Most older versions of the Kenmore sewing machines have their model number at the front bottom.
You can tilt the machine back to see the model plate where the model number is written for those Kenmore sewing machines installed in a case.
You can ask the seller for the Kenmore sewing machine's number, or you can inspect the machine itself and look for the model number. This way, you will know what year or decade the machine was made.
After identifying the model of the machine, you will be able to deduce its features and the type of stitches it can do. You will also know if the frame or most of its parts are made of metal or plastic. If it were made of metal, it might belong to the older models sold that were sturdier.
The model number of your Kenmore sewing machine is the key to finding out what year your sewing machine was manufactured and the company that made it. If the model number of your sewing machine indicates 117.101, your sewing machine was created in 1934, but if it states 117.123, it was made in 1939, and White made both models.
The Nechhi sewing machine manufacturer made model numbers starting with 340, and those sewing machine models beginning with 516 were manufactured by Gritzner Kaiser, possibly made between 1958 to 1962.
Janome sewing machine model numbers started with 385 and were launched by Sears after 1965.
If you plan to resell your old Kenmore sewing machine, it is crucial to know the model number. It will be easier to search for similar models on eBay or Craigslist to give you a good idea of how much you can ask for the vintage machine.
Who made Kenmore 117 sewing machines?
White Sewing Machine Company manufactured Kenmore sewing machines with model numbers beginning with "117" in the 1940s. White was the only sewing machine supplier for Sears Roebuck. It is safe to say that White Sewing Machine Company made the early Kenmore-branded sewing machines.
The Kenmore sewing machines produced by White were comparable in quality to Singer sewing machines in that period. An example of a famous White Rotary machine sold by Sears was the Kenmore 117.120.
The Kenmore 117.120 is a straightforward, straight stitch sewing machine that uses an old-style presser foot. It has a notable stitch length regulator and feeds well forward and reverse directions. But the machine can produce a longer stitch length going in the forward direction than the reverse, and the maximum stitch length is limited as expected of older machines. The Kenmore 117 sewing machine also came in a sturdy wooden table cabinet.
Kenmore 117 sewing machines are Sear's earlier sewing machine models.
They are reliable but straightforward sewing machines made by White. The 117 models are electric sewing machines but can only perform basic sewing functions.
The durability of the Kenmore 117 is remarkable for an ordinary domestic sewing machine. it is essential sewing equipment for craft enthusiasts.
Who made Kenmore 158 sewing machines?
Kenmore 158 sewing machines were made in Japan and Taiwan in the 60s to 70s. Most of the 158 sewing machines came from Japan, with only a few made in Taiwan.
These Kenmore 158 sewing machines have a fixed needle position but can easily be changed from straight stitch to zigzag stitch. Some Kenmore 158 sewing machines have removable extension trays and accessory cases.
The Kenmore 158 sewing machines are portable, compact, and durable, although users observed that the earlier Kenmore machines were sturdier.
The Kenmore 158 was considered a heavy-duty sewing machine due to its all-metal case and parts, except the plastic cams. It was a high-quality sewing machine that could handle delicate and dense fabrics.
The Kenmore 158 series evolved based on the stitches included in its different models. The early Kenmore 158 only had the basic straight and zigzag stitches. The newer models in the 158 series had darning stitches and came with a few decorative stitches. The machine has a wide variety of cam assemblies that allow you to choose from a wide variety of stitches.
The machine also came with standard accessories such as needles, bobbins, different cam attachments, and screwdrivers for placing the cams and maintaining the machine. It also came with various presser feet such as the general-purpose foot, zigzag foot, edge-stitch foot, and the darning plate.
The Kenmore model 158.1941 uses a more powerful motor than its contemporaries; that is why sometimes it was branded as the all-time best Kenmore sewing machine model.
Kenmore sewing machines such as the 158 may not have been produced for a long time now, so you will only find old and used models of this machine. But in the case that you need parts and accessories for your Kenmore sewing machine, look for them on Amazon.
How old is the Kenmore 385 sewing machine?
Janome made the Kenmore 385 model in 1965, so these sewing machines are more than half a century old.
The sewing machines sold by Sears with 385 as the first numbers before the model number identifies them as manufactured by Janome. They were made in Japan and Taiwan back in the day.
The Kenmore 385 sewing machines were known for their heavy-duty construction and were built with cam accessories that allow the user access to a wide range of stitches for various sewing projects.
The Kenmore 385 model is a basic and low-maintenance machine and is ideal for newbies in the craft. Although it has an exceptional stitch quality and is solidly built, it is unsuitable for heavy-duty materials like canvas or leather.
Are old Kenmore sewing machines good?
Some users of this sewing machine brand can attest that old Kenmore sewing machines are good. It depends on a person's experience using a machine to say if it is a good machine or not.
Many sewing experts claim that the Kenmore 1914 model was the best model ever made for this brand. You can even compare its quality to an industrial machine.
The Kenmore 1914 was undoubtedly ahead of its time for a vintage sewing machine. It was built out of metal which explains its durability. It also came with a 1.2-amp motor, did buttonholes using a template, had a free arm, had cams that can create decorative stitches, and did monograms.
Other Kenmore users claim that the later sewing machine models like 158 and 385 were better performers than the 1914 models because of better thread and fabric feeding. The later Kenmore sewing machine models were made of plastic but can compete with the earlier metal machines in terms of quality and performance.
Another Kenmore old sewing machine model that had been quite famous during its time and until today is the Kenmore 30. This vintage sewing machine is high-quality yet affordable. Sewers even at present still recommend the Kenmore 30 because of several features that make it something to look out for, such as its versatility, portability, and very minimal vibration.
The Kenmore 30 is an electric sewing machine, yet it quietly sews. With its built-in 30 stitches, including the zigzag stitch, the machine can be a lot more creative than an ordinary sewing machine. It is sturdy, lightweight, and portable that you can carry it around on your sewing lessons as long and as often as you need.
Some Kenmore sewing machines may be old and basic, but they can get the work done. Many sewers trust the sewing efficiency of Kenmore machines over other brands, whatever year they were produced and whether they are made of metal or plastic. That is why, despite not being produced anymore, many sewing enthusiasts are still on the lookout for existing and functional old Kenmore sewing machines.
Are old Kenmore sewing machines worth any money?
An old Kenmore sewing machine can cost from $100 to $500. But the value of an old sewing machine would still depend on many variables, such as the year manufactured, if the machine is still functional, and its vital sewing features.
Some old sewing machines can be expensive. They are usually the rare ones. Many old Kenmore models are not priced high because Sears had sold many units when they were launched.
A sewing machine in perfect working condition will naturally cost more than an old broken sewing machine.