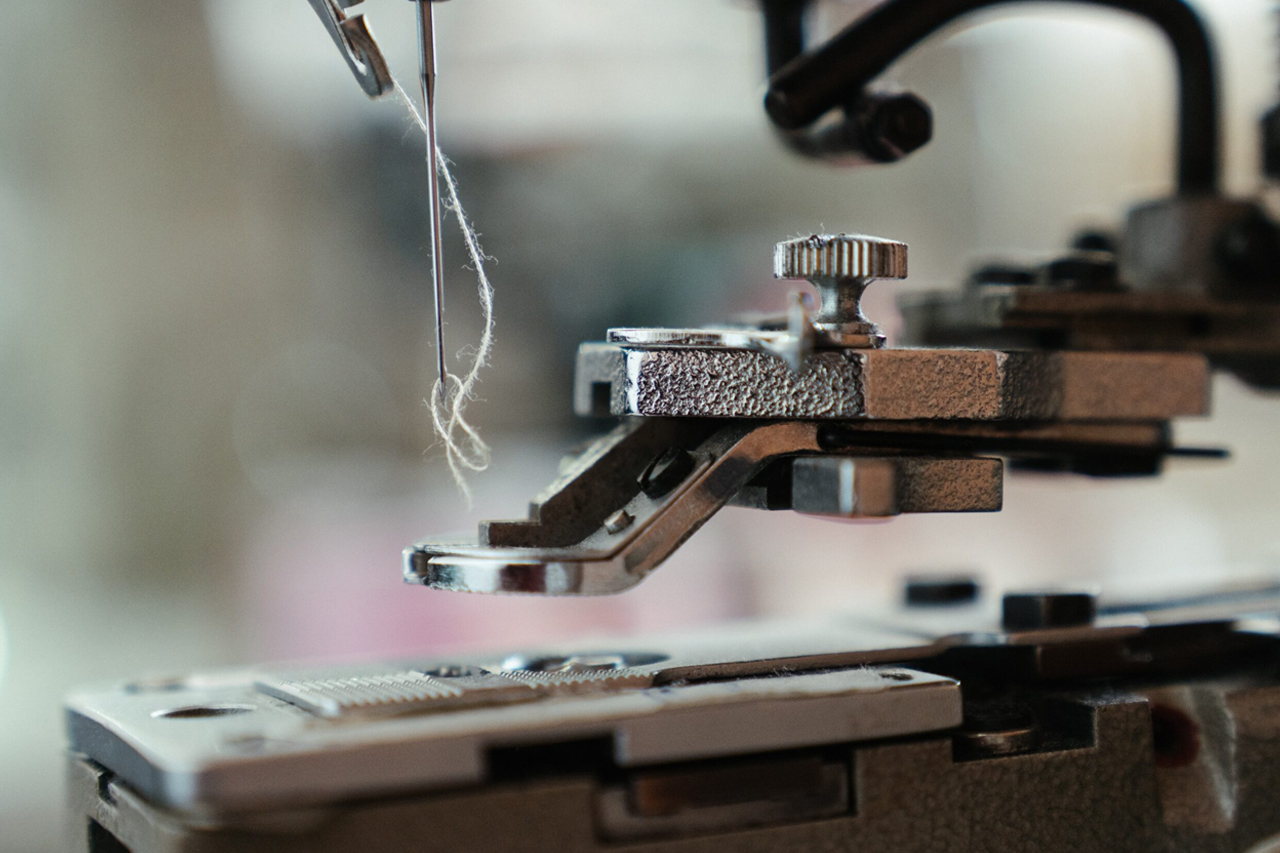 A Brother sewing machine can use a Singer needle. The Singer brand has Universal Regular Point Needles, designed for use with most brands and models of sewing machines like Brother, Kenmore, Bernina, Singer, etc.
Some sewing machine brands require special needles. It is essential to check the sewing machine's user manual before using a needle.
The versatile Singer regular-point needles are suitable for sewing knits or woven fabrics. With a slightly-rounded point and tapered shaft, the needles can easily slip through knits and weaves of fabrics while retaining their sharpness.
Singer needles are perfect for your Brother sewing machine for the following reasons:
They are compatible with many other brands of sewing machines like Kenmore, Brother, Bernina, Singer, or any quality sewing machine.
They come in different sizes that let you choose the specific size for the fabric you intend to use and the type of project you will sew. For lightweight projects, a needle size of 80/11 is used on lightweight fabrics, 90/14 for medium fabrics, and 100/16 for dense fabrics. Singer also has a needle size of 9/70 for very light fabrics like lace and chiffon.
Singer needles have thin, sharp points needed to make straight and smooth stitches.
Singer needles are readily available, and you can purchase them online through Amazon.
Can you use any needles in a Brother sewing machine?
You can use any needle for a Brother sewing machine as long as it fits in the needle clamp. Most sewing machine needles are designed to fit any quality sewing machine like Brother, Singer, Kenmore, Bernina, Pfaff, and other sewing machine brands.
The sewing machine needles you will encounter on your sewing journey will come in different sizes and types. The type of fabric you will sew will determine the type and size of needle that you need to use.
Different sewing machine needle brands follow a needle sizing system. The most popular sewing machine needle brands indicate two sizes on the packaging. The European needle sizing system uses 60 to 110, while the American system uses 8 to 18. For both systems, the higher the number, the larger the needle.
It would be good to keep in mind that the more delicate the fabric you need to sew on, the smaller the needle size you need to use. The same rule applies when choosing a needle to match the thread you will use; the thicker the thread, the larger the needle you will need.
You will be able to sew appropriately in any sewing machine, be it with a popular sewing machine brand such as Brother or any other brand, as long as you correctly insert your sewing needle into the machine. Make sure that the needle is placed all the way up in the needle clamp and screwed securely.
Can I use any needle in my sewing machine?
Most sewing machine needles will fit in most sewing machines. But some sewing machine brands may need specific needles to work correctly.
Sewing needle brands like Singer or Schmetz needles work with all sewing machine brands. Other sewing machines like Sergers or overlock machines, embroidery machines, or other specialty machines may also need specialty needles. It would be best to check the manual for the right needle to use to ensure practical sewing.
To familiarize yourself with possible sewing needle options, here are the different shapes of common needle points that you may need for your specific sewing projects.
Ballpoint

The ballpoint has a rounded tip that lets the needle push the fabric fibers to either side instead of penetrating through them. That is why the ball point-shaped needle is ideal for knit fabrics.

Setpoint

The setpoint has a sharper tip than the ballpoint. Needles with setpoint tips are usually used for woven fabrics.

Wedge point

The wedge point has a tip that can cut through the material. It is primarily used for thick fabrics like leather. The wedge point is also called the cutting point.

When choosing the right needle for your sewing machine, you need to consider two factors; the needle type and the needle size. The needle size identifies the diameter of the shaft of the needle. The needle's point determines the needle type and tells you what kind of needle to use for a certain kind of fabric.

Each type of needle comes in different sizes. Your needle size should match the fabric weight. You also have to consider the type of fabric you are using when choosing your needle size. If you choose a large needle for a flimsy fabric, the holes will be too large and would look unpleasant.

Below are some of the various types of needles and their sizes that you can choose for your different sewing applications:

Universal Needles

The most commonly used needles for machine sewing are universal needles. The tips of these needles are slightly rounded. They are used for many fabric types, such as woven, knit, and synthetic fabrics.

Large universal needles are used on medium to heavyweight fabrics, while finer needles are used on delicate and lightweight fabrics. The universal needles work well on natural and synthetic fabrics.

Singer Universal Needles usually come in three needle sizes which are as follows; 80/11 for lightweight fabrics, 90/14 for medium weight fabrics, and 100/16 for heavyweight fabrics.

You can purchase your Singer Universal needles on this Amazon link.

Stretch Needles

Stretch needles have a ballpoint tip which makes sewing stretch fabrics a breeze. The stretch needle has a slightly more rounded medium tip which allows it to pass between the fabric threads and not pierce them. Also, the shank of the needle secured by the needle clamp is slightly smaller than the

Ballpoint needles are ideal for elastic fabrics like Lycra, silk jersey, spandex, and knits, complex materials to sew.

You can buy your stretch needles on Amazon.

Ballpoint Needles

Ballpoint needles are also common sewing needles. They are usually used on polyester, cotton, and polyester cotton. Ballpoint sewing needles have a rounded tip allowing for the tip to glide between the loops of the fabric and not pierce through them.

Ballpoint needles for the Singer brand are available in 80/11, 90/14, and 100/16 sizes and can be bought online at this Amazon link.

Denim Needles

Denim needles are also called jeans needles. These needles are made to work on thick fabrics like denim, canvas fabric, heavy twill, microfibers, and heavy linens.

Denim needles are specially made to be strong and very durable. They have a strong shank that prevents bending or breakage as the needle pierces through the thick fabric.

The denim needle has a very sharp tip to make penetration through the dense fabric easier.
The denim needle usually comes in large sizes. The Singer denim needle has a needle size of 100/16. Purchase your denim needles on Amazon.

Jersey Needles

The jersey needles have a medium ballpoint tip that is ideal for sewing knits and some stretch fabrics. The rounded tip does not damage or break the knitted fibers.

It also comes in different needle sizes, such as 70/10, 80/12, and 90/14, available at Amazon.

Twin and Triple Stitch Needles

Twin stitch needles are two needles joined together at the top with one shaft. They are specialty needles that can create two rows of stitches simultaneously. Twin needles are usually used to hem stretchy fabrics. They are also used to sew decorative stitches.

Triple stitch needles, on the other hand, have three needles. They are also designed to sew hems on stretchy fabrics.

Twin and triple stitch needles are specialty needles and are not compatible with all sewing machines. It will help if you check your manual first before using them.

For your twin and triple stitch needles, click on the link.

Topstitch Needles

Topstitch needles are made to sew through dense threads without breaking. These needles are designed with a deeper groove to protect the thread.
Topstitch needles have long needle eyes almost double that of ordinary needles. When sewing several layers of fabric, the topstitch needles are the ideal ones to use.

For your topstitch needles needs, you can purchase them here.

Leather Needles

The leather needle has a sharp cutting point that can easily penetrate thick leather and makes it easier to sew on the dense fabric. Leather fabric needles have slender eyes to hold the thread for proper stitch formation. They are primarily used on thick leather, artificial leather, and heavy non-woven synthetic fabrics.

Leather needles are thick and capable of leaving permanent holes on the fabric, so be careful when sewing using these needles, and it would be best to create longer stitches.

Leather needles come in large sizes, such as 100/16 and 100/18. You can purchase your leather needles on Amazon.

Quilting Needles

Quilting sewing machine needles are made especially for piecing and quilting. The top part of these needles has a flat and rounded side. The quilting needle has a strong shaft that prevents bending or breaking.

The quilting needles are capable of sewing through several layers of fabric. You can also use these needles for sewing bags because they can penetrate through thick interfacing and layers of fabric.

Quilting needles also came in different sizes and were purchased through this Amazon link.

Embroidery Needles

The embroidery needle is a specialty sewing machine needle specially designed for embroidering. The embroidery needle has a wider eye than ordinary needles to allow threads such as cotton machine embroidery threads, rayon, or polyester to feed through freely when embroidering. It has a unique scarf and a long smooth groove, making it easier to sew with more fragile threads and less friction.

You can find embroidery needles online at Amazon.

Sharp Needles

Sharp needles are also called microtex needles. They are sharper than the universal needles and have stronger shafts. They are made to sew through many layers of fabric.
Sharp needles are primarily used when you need top precision when sewing. They are mainly used on silks, appliques, thin vinyl, and tightly woven fabrics.
You can find sharp needles on Amazon.

Metallic Needles

Metallic needles are specially designed to sew metallic threads. They have larger eyes than ordinary sewing needles allowing the expensive metallic threads to feed through the machine easily with less risk of thread splitting. You can also use metallic threads for other delicate embroidery threads.
You can purchase your metallic needles through this link.

Self-Threaded Needles

Self-threaded needed needles are designed for people who have difficulty threading a needle. These needles have a slot that opens into the eye, making it easier to thread than the ordinary needle. Self-threaded needles also come in different sizes to accommodate various sewing applications.

You can buy self-threaded needles online at this Amazon link.

Wing or Hemstitch Needles
The wing or hemstitch needle has a wing on each side to create decorative designs on delicate and medium-weight woven fabrics like cotton and linen. Wing needles are used to make necklines, napkins, placemats, table coverings, and heirloom stitching on dresses.
It usually comes in large needle sizes such as 100/ 16 and 120/19 with only a single needle per pack. You can find wing needles on Amazon.
Related pages: