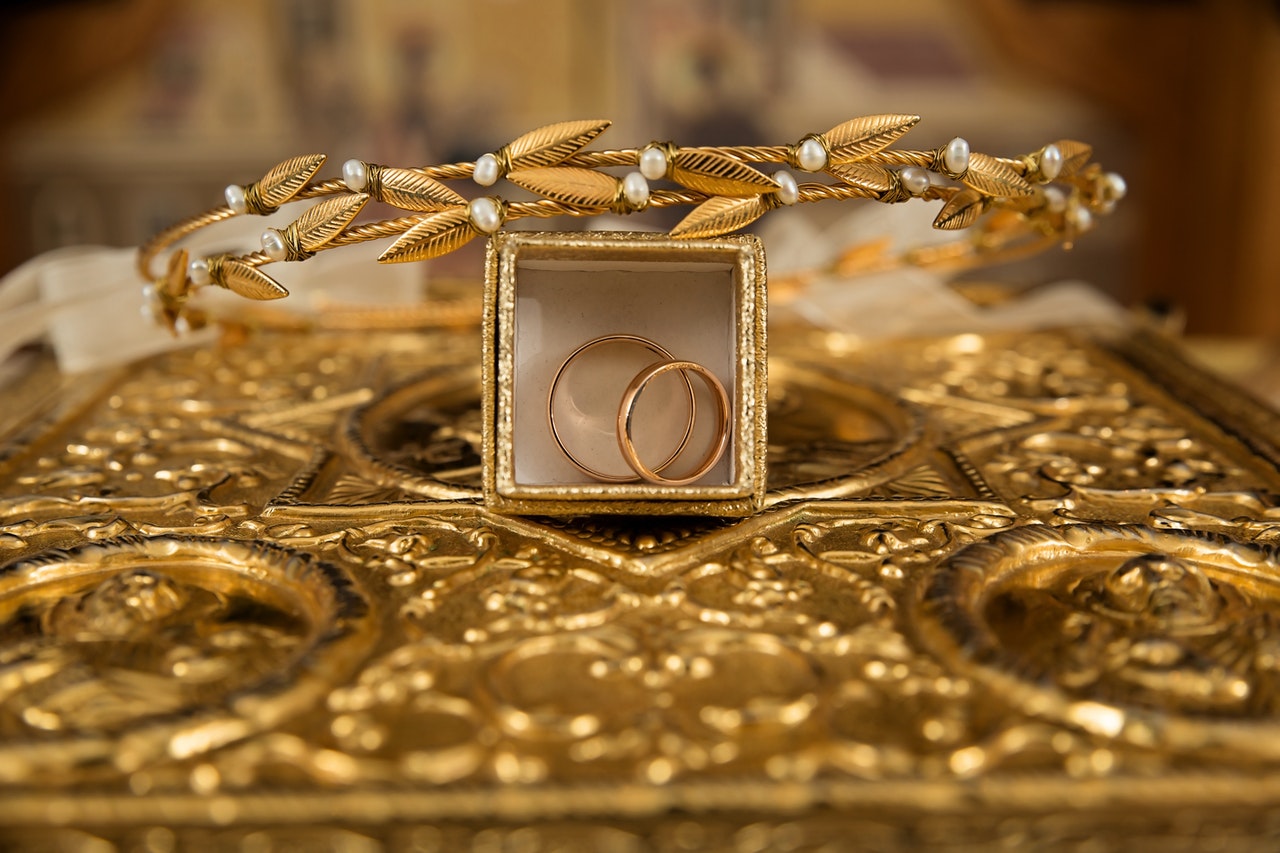 It is summer, and it is high time again to go swimming in the pool. Summer is the best time yet again to strut in your swim fashion and a bit of sparkle from your favorite jewelry pieces.
Time and again, someone will remind you that water and metal jewelry are never the best companions. Water itself will not damage your jewelry, but the water's chemicals can change its color or cause damage.
Your jewelry is bound to change color over time depending on how frequently you wear them and expose them to certain elements. Swimming with your jewelry on will expose them to all the chemicals in the pool water and probably speed up deterioration.
Despite the warning, you may still want to wear your bling no matter what. So, here is a list of pool-safe jewelry that you may want to try.
Stainless Steel Jewelry
Great stainless steel jewelry is one of the types of jewelry fit to wear in the swimming pool. Stainless steel is a known metal for waterproof jewelry. Stainless steel is made of certain minerals that prevent corrosion and keep it sturdy.
Stainless steel jewelry is manufactured to avoid rusting and deterioration caused by chemicals in the pool water. Stainless steel is one of the few types of metals that do not rust. That is why pool rails, ladders, and filters that are frequently exposed to pool water are made of stainless steel.
Stainless steel is not only sturdy and waterproof but is also pretty and affordable. So, if you want to stay fashionable in and out of the water, keep stainless steel jewelry in mind.
Solid Gold Jewelry
If you are adamant about wearing accessories while swimming in the pool or at sea, solid gold jewelry is the best option for you. Alloys of gold tend to react to chemicals in the water. It would be best to wear solid gold jewelry 14k or more excellent to avoid corrosion.
Solid gold will not wear off and change colors because of its very low reactivity. If your accessories are not solid gold or have low carat value, please do not wear them in water for a very long time to avoid losing their luster.
Platinum Jewelry
Platinum is one of the metals highly resistant to corrosion. It is usually used as coatings for other metals to prevent corrosion when in contact with water. Platinum jewelry is the safest to wear in the swimming pool since it is not prone to corrode.
Today, most metal jewelry combines different metals, which explains the wide range of prices depending on the amount of the precious metal in the alloy. Like gold, the more platinum content is in your jewelry, the higher the price and the more resistant it is to corrosion.
You can use Platinum jewelry in the pool as long as it is made purely of Platinum. It may not be corrosive, but it can lose its natural beauty with too much exposure to chlorine in pool water. High temperature in the pool water can also reduce its natural color and look darker than its usual color.
Palladium Jewelry
Palladium is a metal similar to Platinum which is durable and non-corrosive. It is a metal commonly used to craft wedding rings and bands. Palladium and Platinum are noble metals with excellent oxidation resistance, meaning they will not rust.
So, if you want to wear your jewelry in the chlorinated pool, think of palladium jewelry.
Titanium Jewelry
Titanium is also used for jewelry but not as popular as Platinum or the other metals used as ornaments. You can use Titanium jewelry in swimming pools since the metal does not react with chlorine.
But, if your titanium jewelry has gold or platinum alloy, it can rust when exposed to chemicals like chlorine for a long time. Titanium jewelry can be worn when swimming in the sea, but wearing it on the beach with all of the sand can cause your anodized titanium jewelry to discolor or get damaged.
Aluminum Jewelry
Like concrete for jewelry, aluminum metal may not be something that you would envision as jewelry. But this non-corrosive metal is already gaining popularity as a jewelry material. It is the type of metal you can expose to water without oxidizing.
Aside from being waterproof, another advantage of aluminum is that you can cut and mold it into any size and shape that you want. It is also a tough and sturdy metal that you can use in the pool or at sea for an extended period.
What type of jewelry can you wear in the pool?
There aren't many choices of jewelry that you can wear in the pool. Your only options are jewelry made of non-corrosive metals like Platinum, solid gold, stainless steel, palladium, titanium, or aluminum. The rest of the jewelry you will find in shops or stores should be put away before you go in the water.
If you are really into wearing jewelry in the pool, here are a few tips when wearing waterproof jewelry.
As much as possible, do not spend a considerable amount on the jewelry you will wear in the water. Please think of the possibility of it getting damaged or lost while swimming.
Make sure that the jewelry you choose to wear is comfortable and lightweight.
When wearing jewelry in the water, ensure that the clasp is secure and your jewelry fits you well.
Avoid wearing jewelry that has precious gemstones that may discolor or get damaged in the pool water.
Choose jewelry made of non-corrosive metals but make sure that you do not expose it to pool water for an extended period.
You can try to modify your jewelry and make it waterproof. Sealant spray, which contains silicon, can provide an excellent coating to protect your jewelry. The sealant can block water, oxygen, and other chemicals in the pool water that may cause your metal jewelry to tarnish and corrode.
Sealant spray is available in most craft and hardware stores, but you can easily purchase them online on Amazon. It would be good to research how the sealant will affect your jewelry. Check that it will not change the appearance of your jewelry.
Before wearing your accessories in the pool, you may want to apply clear nail polish to protect them from chemicals that may corrode your metal jewelry. However, it would help if you did this tip on inexpensive fashion jewelry as it may affect the finish of your jewelry. Click here for your clear nail polish.
Choose non-fussy jewelry designs. You can wear studs and small hoop earrings, which are still fashionable but are more secure and lightweight. Keep your jewelry simple and practical to prevent them from getting caught in the pool drain, which can get dangerous.
Can 14k gold go in chlorine?
Your 14k gold jewelry can get affected by chlorine and lose its shine. Jewelry made in 14k gold has metals like copper and zinc in their chemical structure. The chlorine in pools can react to these chemicals, leading to corrosion.
Swimming pools use a lot of chlorine for cleaning and sanitizing. Flashing your jewelry while swimming in the pool may be tempting, but the long-term effects may not be worth it.
Gold jewelry with a high-carat value usually is safe to use in the pool. Gold jewelry with 10, 14, or 18 carats is made of other metals and gold. It contains other metals like copper, nickel, silver, and zinc in various amounts.
The lower the carat of your gold jewelry, the more prone it is to tarnish in pool water. The chemicals in the pool will attack the metals in your jewelry which is more significant in amount than gold. Gold jewelry with a lower carat contains less gold and more significant amounts of other metals.
Chlorine and other elements in the pool may react with the metal on your rings, earrings, or necklaces and cause it to tarnish and deteriorate. If your 14k gold jewelry has gemstones in it, there is also a possibility that it may lose its luster.
So, if you still choose to wear your gold jewelry in the pool, make sure that it is of solid gold or has higher karats which will not deteriorate.
Can you wear pearls in a pool?
Pearl is an organic jewel similar to corals, amber, ivory, etc. can resist ocean water, but chemicals like chlorine in pool water can be damaging. You cannot wear your pearls in the swimming pool. Harmful chemicals in the pool can reduce the luster of your pearls.
An organic gem, the pearl is more sensitive and softer than any of your hard precious stones or gems like diamonds or rubies. Dipping your pearl accessories repeatedly in the swimming pool may cause them to discolor and turn into varying shades of yellow or gray.
Other than being more prone to deteriorate from chemicals in the swimming pool, the silk string that binds the pearls together can also degrade from frequent exposure to the chemicals in the pool water. Water may stretch the silk string and cause it to snap.
Wearing your pearls at the poolside only, but in case you forgot and lunged in the water with them, here are a few tips you can do to keep them glossy:
With a soft cloth dampened in pure water, wipe your pearls gently. Lay your pearls on a flat surface and dry thoroughly. If you are unsure what to do with your pearls, ask a pearl specialist if your precious organic gems need cleaning or stringing.
You should also keep away your semi-precious stones like opal, turquoise, and emerald from pool water to avoid being bleached or discolored by the chemicals like chlorine and sulfur compounds in it.
If you want to look glammed up in your swimsuit by the pool or in the pool, do not wear your pearls but wear diamonds, rubies, or sapphire jewelry instead. These precious stones are highly resistant to chlorine and other chemicals in the pool.
But because these gems are also quite expensive, you may have second thoughts about wearing them in the pool where there is a risk of losing them.