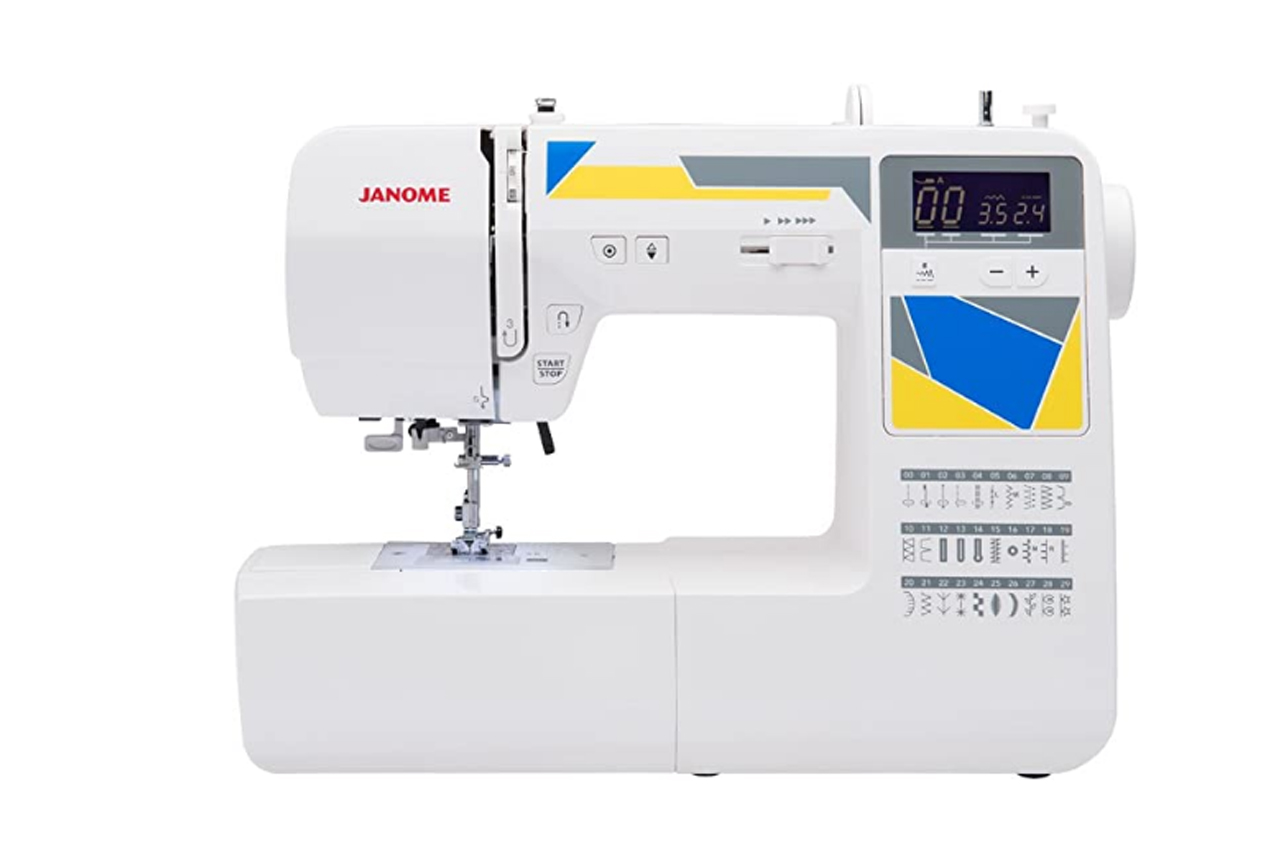 Janome vs. Juki serger are two of the most popular brands that produce premium sewing machines. While Janome is known for its various innovative, computerized sewing machines, Juki is a trusted brand for its top-class industrial sewing machines. Both are Japanese brands that are recognized for durability and versatility.
Juki is a brand-known machine that can perform various sewing functions. Juki sewing machines can sew anything from garments, shoes, bags, sportswear, and car seats. That is why Juki can claim that it has stitching capability that supports the global sewing industry.
On the other hand, Janome produces sewing machines that showcase the latest technologies and professional-grade sewing machines in the market today. As users can attest, Janome brings the best quality and functionality to sewing machines.
Both brands include sewing devices that can make a cleaner and more professional finish on your sewing projects – the serger.
If you are one of those sewists who want a sewing project to look as refined as professionals, you probably need a serger to finish your work. Experienced sewists prefer a serger to a regular sewing machine because it can achieve a professional finish more quickly and easily.
Regarding the most famous and efficient sergers, Janome vs. Juki serger are two leading brands you must look out for.
Janome Serger – Why is it a Sewing Machine?
Janome is a well-known brand for sewing machines. Janome is a household name for sewing machines, but it can say the same for sergers of this brand.
History
The Janome brand started in the 1920s, founded by Yosaku Ose, a Japanese sewing machine manufacturing pioneer. The name Janome was born when the founder began using a round metal bobbin system instead of the traditional long shuttle. In Japanese, the word Janome means "eye of the snake," akin to the shape of the new round bobbin.
Janome has led the sewing industry, starting with the innovative round bobbin design. It remains on the top tiers along with the popular sewing brands. Janome has since stretched out around the globe, having sewing divisions in Australia, New Zealand, Europe, Canada, and the United States.
Janome Serger Special Features
Like sewing machine quality, Janome serger quality allows you to be more efficient and creative with your various sewing projects. The AirThread 2000D delivers professional-quality finishing by providing all the tools you need.
Threading the upper and lower loopers is usually the most difficult when using a serger. But Janome's One-Push Air Threading System makes threading a breeze.
The serger has an 8-Piece Feed Dog System that can easily feed any fabric, from lightweight knits to heavy denim.
Another challenging task when using a serger is changing from a three-thread to a two-thread application. Janome AirThread 2000D has a Built-in One-step Converter that can help thread your serger needles easily.
Juki Serger – Why is it a Brand?
Juki is one of the trusted brands of sewing machines and other sewing-related products like sergers. Juki sergers use modern technology that can help both newbies and experts produce professionally-made seams and finishes.
History
Juki is known for its industrial sewing machines, but its first sewing machines were domestic. Juki started making domestic sewing machines in 1945. The first sewing machines were made in 1947 and were sold in Japan and other countries worldwide.
Industrial sewing machines were first sold in 1953, starting with basic machines, which evolved through years of research. Juki sewing machines became famous for their high-technology innovations, which increased productivity, comfort, and safety and placed the company in the lead of the sewing industry.
From 1954 to 1985, breakthroughs were made in the Juki home sewing equipment, such as the automatic thread trimmer, rotary needle thread take-up system, auto threader, and auto thread tension system.
Sergers appeared in the scene in 1978 when Juki expanded to a larger facility in Saddle Brook, New Jersey. The large facility handled the distribution of industrial sewing machines and home sergers.
The Juki Lock MO-100 Series pleased both home and industrial sewists with its performance and durability, and the Juki sergers became very popular in the market.
Juki Sergers Special Features
This easy-to-set-up serger machine makes threading the upper and lower loopers quicker and easier with its automatic needle threaders and air threading system. You sure can shift from sewing stretchy sports apparel to lightweight garments.
Juki MO-2000QVP has an LCD screen where you can easily set up instructions and tension settings for 15 stitches.
You can adjust the differential feed while sewing on a knob on the Juki MO-2000QVP. You can sew easily stretched fabrics like georgette or knits without hassle on this Juki serger.
If your sewing project requires sharp curves, the Juki MO-2000QVP can sew beautifully inside curves.
The serger has a 2 to 3-thread changeover attachment that you can push toward the left if you need to switch to 2-thread sewing.
The Juki serger has a wide throat area, increasing the workspace's usability. The throat height of the MO-2000QVP is 72.4mm. The machine is designed to minimize operating noise and produce less vibration. It has an eco-friendly and energy-efficient LED sewing light that can brightly illuminate your needle area for more accurate and efficient work.
You can keep your workspace tidy using the waste collector to place cut-off fabrics.
If you want to experience the efficiency of Juki sergers, try out the MO-2000QVP for a clean finish to the raw edges of your sewing projects.
Is Janome better than Juki?
You can expect only the best quality from these two leading sewing machine brands. But experienced sewists using both brands can attest that Juki serger has a little more power than its Janome counterpart.
Most sergers produced by different sewing brands have the essential features to create a clean and professional finish.
Automatic Needle Threader
Many Juki and Janome sergers come with an automatic needle threader that makes one of the most tedious tasks in using a serger easier and faster. It usually goes hand-in-hand with the air threading system of the serger.
A serger with an air threading system has a significant advantage over others who do not have one. Modern sergers of Janome and Juki adopt a looper threading mechanism using an air delivery method.
The loopers in a serger act like knitting needles that overcast over the needle threads. The air threading system of some sergers makes it easier to thread these loopers, strengthening the stitches at the seams.
Differential Feed
Another essential feature of a serger is the differential feed. This machine feature is common to sergers of all types and brands.
There are two sets of feed dogs under the serger's presser foot. These feed dogs are the front and back teeth that hold the fabric and push it through the presser foot when serging.
Adjust the differential feed by turning the setting knob or dial to avoid fluting and waving on knit and stretchy fabrics. Adjusting the differential feed also ensures that your seam remains flat and pucker-free. Another good thing about this feature is that you can adjust it while you sew.
Color-coded Threading Chart
When threading your serger manually, it would help if you have a threading chart to guide you. Many Janome machines include a color-coded threading chart printed on the machine for an easy reminder as you thread your serger.
Can sew both lightweight and heavy fabrics
Another significant advantage of a serger over the traditional sewing machine is its ability to sew delicate and dense fabrics. This capability to sew a wide range of materials may be one of the primary reasons why the serger was invented: to deal with hard-to-sew materials like stretchy, lightweight, or heavy fabrics.
Janome, Juki, and all other sergers are one in delivering professionally-made seams and sewing any material effortlessly.
Seams made with the serger are stretchable, so it is best to use a serger when you sew jerseys, knits, spandex, or lace.
Stitches Per Minute
Sergers can help you finish your sewing projects more quickly. Speed is one of the serger's advantages over the regular sewing machine. Most sergers, whether Juki, Janome, or other brands, can sew at 1000 stitches per minute or more.
FAQs
How is a serger different from a sewing machine?
A serger is a machine that complements a sewing machine. You can sew, add decorative stitches, and sew buttonholes with a sewing machine. On the other hand, a serger will make your sewing projects look more professional, strengthen your seams, and make stitching with stretchy and light fabrics like knits easier.
What is the difference between a serger and an overlock machine?
A serger is an overlock machine; you can call them by these names interchangeably.
Can you serge on a regular sewing machine?
You can serge using a regular sewing machine because it has stitches that can sew together the edges of your fabric. Also, sergers are faster at sewing the edges than ordinary sewing machines. But you will need help to achieve the clean, professional, durable seam that a serger can produce.
A serger cannot replace a sewing machine and vice versa because, in most sewing projects, you would need both to perform their different tasks. Both sergers and sewing machines can gather fabric, do piping, and hem knits. But sergers cannot sew buttonholes and zippers, so you will still need a sewing machine for tasks like these.
Can you use serger thread in a sewing machine?
You are advised not to use serger thread in a sewing machine. Serger thread has a different quality than sewing machine thread. It has a rough texture that may break and jam if used on your sewing machine.