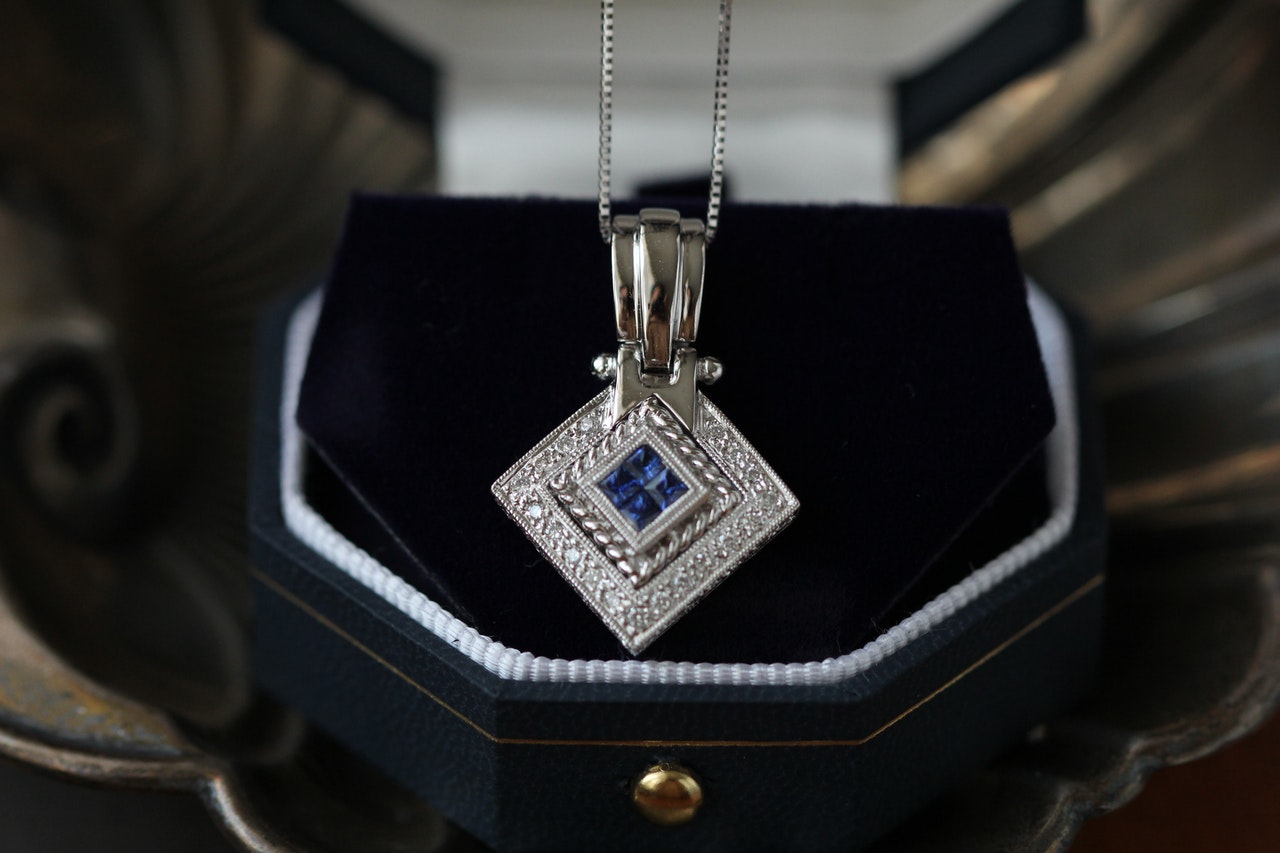 Silver cannot be anodized, but it can be dyed or colored differently. Silver and gold are inert metals and have excellent oxidation resistance. Silver is also one of the least reactive metals and will not anodize, being one of the noble metals along with gold.
Anodizing can be used on other metals, but the most common and familiar anodized metal is aluminum. Any nonferrous metal can be anodized and create a protective finish on the piece of metal in a fast and precise procedure.
Anodizing a metal can protect it from corrosion, resist scratching, and make it look more appealing. Anodized surface finish is one of the most durable surface finishes you can achieve on a nonferrous metal.
Ferrous metals have a different reaction to anodizing. A ferrous metal like steel will rust and deteriorate when anodized.
Can you change the color of silver?
Silver may not be anodized, but you can still change its color. You can use the Liver of Sulfur to give silver and other inert metals a black or deep brown. You can also get different colors of silver by controlling the development of the silver sulfide layer very carefully using coloring agents like Liver of Sulfur.
Silver is a stable metal, so it does not oxidize just as aluminum and nonferrous metals. You can color your silver items without the need for anodizing. Coloring agents like Liver of Sulfur are easily found on Amazon.
These coloring agents for metal jewelry are also called patina solutions. They mostly darken the metal due to sulfidation and not oxidation.
When using the patina solutions on silver jewelry, you form black silver sulfide. It creates a tarnish on your silver which gives it an antique look.
Many people prefer this antique look over shiny silver. The patina on silver can be left on gaps on your jewelry design and accents the higher parts. You can polish the high parts to create contrast with the blackened crevices.
You can also color your silver other than black by carefully controlling the silver sulfide layer using the Liver of Sulfur.
Below is the method to create different colors on your silver using the patina solution.
Get a small bowl of warm water.
Put a few drops of your patina solution.
In another small bowl, place some cool water and baking soda.
Get your cleaned silver jewelry. A ring with an intricate design would best show the effects.
Dip your jewelry in the liver of sulfur solution and warm water for a few minutes and observe the color transformation.
Swish it around the solution until you see your desired color.
To achieve the blues and greens, you may need to dip and swish your jewelry longer.
Transfer your silver jewelry to the cool water and baking soda solution when you get the color you want. This step will keep the color your desired stay on the silver jewelry. It would be best to keep it soaked in the solution to retain your desired color.
Then, get your transformed silver jewelry to admire its magnificent color.
How do you change the color of your silver metal?
Anodizing will not change the color of your silver metal because silver cannot be anodized. Using a coloring agent like the Patina solution is not the only way to change the color of your silver metal. You can have your silver pieces gold-plated, rhodium-plated, or e-coated.
Gold Plating
In time, your jewelry choices change, and the silver you own is not as attractive to your eyes as before. When the time comes that you prefer a more yellowish hue, know that you can get it plated with gold using the process of electroplating.
Before you have your silver jewelry gold plated, you have to polish it or have it professionally cleaned. You have to remove the dirt and oil that have been deposited over time on your jewelry so that the gold layer can bond correctly on the surface of the silver.
To ensure that your silver for plating is squeaky clean, you can choose different cleaning methods such as steam, electro, or ultrasonic cleaning. Then, a thin layer of nickel is plated on your silver to protect the silver from leeching into the gold layer.
Afterward, the silver jewelry is dipped into the containers with gold, and an electric charge is applied to help fuse the gold to the silver jewelry. Once you are satisfied with the thickness of the plating, you can hang the jewelry to dry.
You now have a piece of shiny and new gold jewelry and out with the old. You can also plate your silver in a rose gold hue with electroplating.
Rhodium Plating
Silver jewelry can tarnish over time, especially in humid environments. You will also find silver jewelry as an alloy with copper, making it harder and more durable.
Sterling silver is the most common silver jewelry you can find in the market. It has 95.2% percent silver and 7.5% copper, commonly called 925 silver.
When your silver has darkened through time, you can still bring it back to its original shine or even more. Rhodium plating can make your silver jewelry shinier and more durable than its original form.
You can choose rhodium plating against gold or platinum plating if you want your silver jewelry to be extra strong and look more vibrant than before.
Another good thing with rhodium plating is that you can color your jewelry black, rose, or yellow through ink binding.
You can bind black ink to the metal during plating and create a more mysterious and edgy look to your old silver jewelry. The downside of having your silver rhodium plated is the cost of having to touch it up occasionally.
Similar to gold-plating, you need to have your silver jewelry polished and thoroughly cleaned before you dip it into the tank of rhodium to merge to the surface of your jewelry.
Coating your silver jewelry makes it not only more attractive but more durable and corrosion-resistant. Rhodium plating on silver makes it whiter and brighter. It also protects your precious jewelry from scratches and makes it hypoallergenic.
E-coating
If you are tired of the traditional silver or gold look of your jewelry, you can try e-coating, an innovative technique to color your jewelry using a wide range of colors.
E-coating is the latest trend in jewelry fashion today. E-coating gives your jewelry an even and consistent coat. E-coating or electrocoating uses an electric current to a coat metal surface with a colorful, semi-transparent organic lacquer.
With e-coating, you need to immerse the jewelry into colored pigments and resins dispersed in water. An electric current is passed through the solution to allow the coloring materials to adhere to the metal's surface. Then, the jewelry is removed from the solution and baked in an oven to make the coating durable and polished.
There are benefits to having your jewelry e-coated. Your jewelry is evenly coated since it is immersed fully in the solution. You can choose from a wide range of colors and are not limited to the yellow or rose gold colors of gold plating.
The e-coating does not chemically change the metal it covers, and its semi-transparent look still allows the beauty of your base metal to shine through.
E-coating is best applied to standard jewelry metals such as gold, silver, and platinum. It would be best not to e-coat your costume jewelry as it may burn them. Fake gemstones on your jewelry may also get damaged in the process, so it would be best to know all the components of your jewelry before e-coating them.
What metal can be anodized?
You can anodize any nonferrous metal. The most common anodized metal is aluminum and its alloys. Other metals that are anodized are titanium, magnesium, Niobium, Tantalum, and Zinc.
Below is the list of the anodized metals and their use.
Aluminum
Anodizing is the most common with aluminum because of its availability and high strength-to-weight ratio. Anodized aluminum has many applications.
When aluminum is anodized, you improve its performance and make it more durable and corrosion-resistant.
Anodized aluminum is common because it can be dyed, explaining many-colored aluminum applications such as computers and other electronic gadgets.
Titanium
The second most common anodized metal is titanium. Anodized Titanium is mostly used in dental and orthopedic implants.
Another good thing about anodizing titanium is that you can create different colors on the metal without using dyes.
Colors created on the titanium metal by anodizing depends on the thickness of the oxide layer formed. The variety of colors on anodized titanium makes it an excellent material for costume jewelry, wedding rings, body piercing jewelry, and art.
Zinc
The process of anodizing zinc and the equipment used is quite expensive, so anodized zinc is not widely used as aluminum and titanium. But the process produces coatings that have excellent hardness and corrosion resistance.
Magnesium
Magnesium is anodized as a paint primer with films as thin as 5micrometers. Thicker anodic coatings such as 25micrometers and above can give higher corrosion resistance. Anodized magnesium coatings should be sealed with wax, oil, or sodium silicate for maximum effectiveness.
Niobium
Anodized niobium is commonly used for costume and body jewelry, commemorative coins, and artistic objects. The process of anodizing niobium is similar to anodizing titanium. You can also create a range of colors by varying the thickness of the coating.
Tantalum
Tantalum anodizing uses a similar process to niobium and titanium. It also produces a wide range of colors depending on the varying film thickness. The application of anodized tantalum is in manufacturing capacitors.
Although several metals can be anodized, only aluminum is the most suited to anodizing and is widely used because of its accessibility.
The process of anodizing is performed by dipping your aluminum metal into an acid electrolyte bath and passing an electric current through it. The aluminum reacts with the oxygen in the medium, producing an anodic oxide finish.
The aluminum oxide coating produced is not like paint applied on the surface of the metal but is completely combined with the aluminum metal, so it will not chip or peel. The aluminum oxide layer formed is porous that can allow coloring or sealing.
Anodizing a metal will make paint and other coatings adhere better to the metal surface. Aluminum is the most widely used metal to produce commercial and industrial products among the anodized metals.
Anodized aluminum is the preferred material because of the following reasons:
It is considered environmentally safe. It does not produce harmful effects on land, air, and water.
You can use it to make beautiful, low-maintenance, but highly durable materials for walls, roofs, ceilings, floors, escalators, staircases, etc., for homes and commercial buildings around the globe.
It is an excellent material for constructing computers and gadgets, scientific instruments, home appliances, consumer products, and various building materials.
It is used as a building material for satellites to protect from the harsh environment of space.
The anodized coating can last a long time. It is lightweight, rust-resistant, and does not peel. That is why it is used for many architectural materials.
What metals cannot be anodized?
Ferrous metals cannot be anodized because the form's oxide layer will rust and flake off. Metals belonging to the inert group, such as silver and gold, cannot be anodized. These metals are very stable that they will not form a stable oxide layer that you can use for a finish or coating.
You can anodize highly reactive metals with oxygen, forming a stable oxide layer. Anodizing makes the oxidation faster, making the oxide layer harder and thicker. Reactive and nonferrous metals are the ones that can only be anodized.
Anodizing aims to resist corrosion, better coating adhesion, wear resistance, and aesthetics. Anodizing metals make them stronger, resistant to scratch, and add a wide range of colors that you can use as a decorative finish.
You cannot anodize ferrous metals like steel or cast iron because rust forms and corrodes the metal instead of a strong oxide layer.