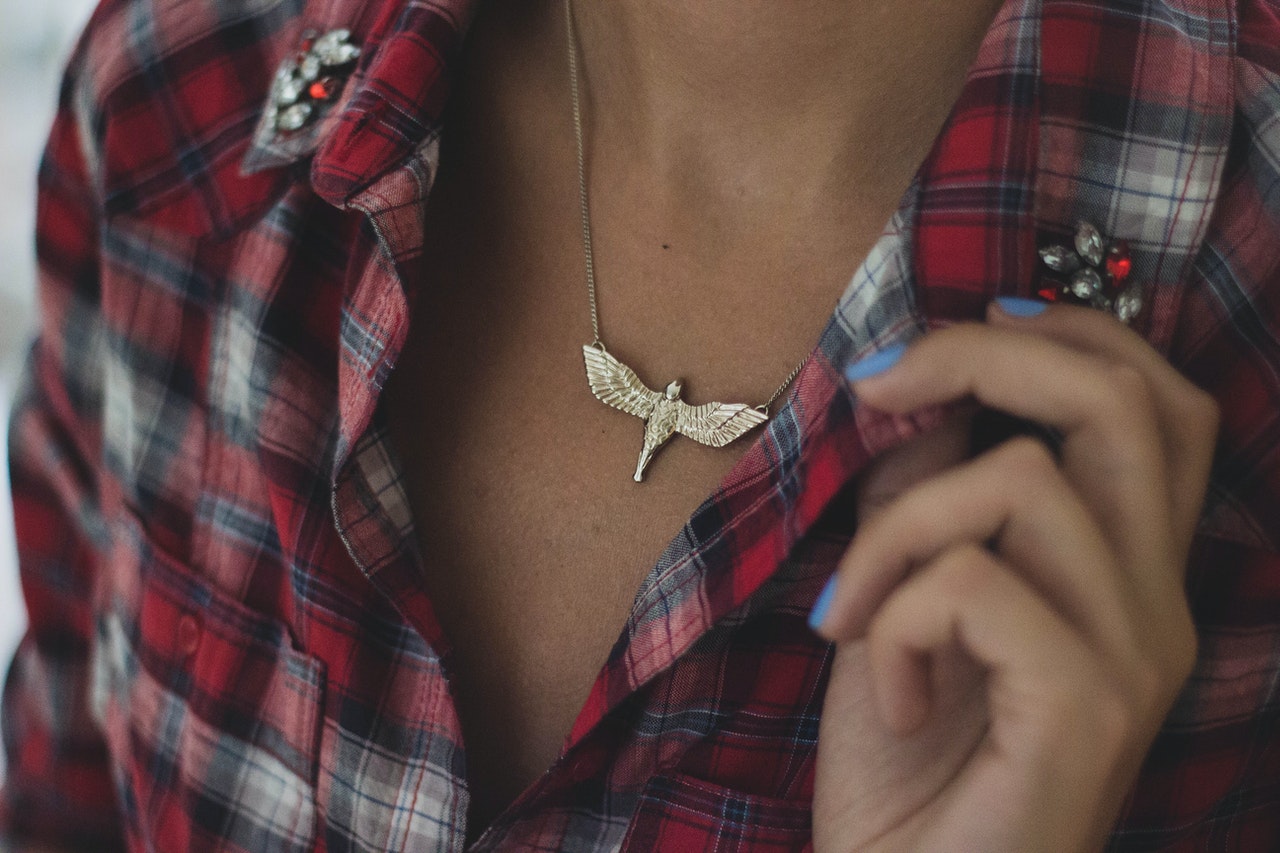 Because of its neutral tone and simplistic appeal, concrete became a widely used creative medium, even for jewelry! However, it is best to choose the correct blend for your pieces. One of the best in the market is the RapidSet Cement All Concrete Mix, which you can use at different consistencies for your jewelry projects.
Despite its roughness, concrete is one of those materials that may look relatively modern and stylish. So, if you enjoy crafting jewelry at home and want to try something new, you can try making jewelry pieces out of concrete! But, it would help if you remembered a few things before you started your DIY concrete jewelry pieces.
Note that cement is a powder material manufacturers use in the production of concrete. When combined with water, it gradually crystallizes into a durable, interlocking shape. Also, although it is tough, it is fragile and prone to scratches. On the other hand, concrete is a compound composed of cement, aggregate (sand or gravel), and water.
Another essential thing to remember is the differences in concrete mix formulas. As you work on DIY concrete projects, you will discover that various kinds are better suited for specific applications.
Special additives, for example, improve the flow of concrete when pouring, while other additives increase the impact resilience of concrete. So, there will be many ways to make your jewelry, depending on what type of concrete you use.
For example, uncured concrete, one of the most common kinds used for jewelry making, can be challenging to use. So, to manage the shape, it usually requires some form or structure. Meaning, you can make your concrete jewelry using various methods:
For example, you can cast your concrete into a mold, then wait for it to dry.
Also, you can apply your concrete into an armature like an expanded mesh.
Or, you can carve a solid, concrete block, which you can partially cure.
So, if you want to try making DIY concrete jewelry, it is best to choose your mixture wisely. In this article, you will find quality concrete and cement mixes for jewelry making. Also, I included some concrete jewelry ideas to help you get started on your projects!
RapidSet Cement All Concrete Mix
According to the specifications, you can use the RapidSet Cement All at various consistencies, which cures significantly more robust than conventional concrete. Also, there is a possibility that this mix has additions for strength, such as polymers, making it quite moldable at a thicker consistency.
RapidSet Cement All Concrete Mix thickens in approximately thirty seconds, and you can usually remove it from the mold after about an hour.
Another fantastic thing about this concrete mix is its durability. So, even if you use pretty firm molds, the RapidSet Cement All mixture will endure the effort required to remove them from time to time.
This concrete blend is fine and will pick up all the details while providing a wonderfully smooth finish. But, it will be even more gleaming if you use a mold that has a gleaming substance.
You can also use the RapidSet Cement All at a thick, sculptable consistency. Although it may still slump (a high mound of mix will flatten and sag), it will not typically run away. So, it is ideal for casting projects. Also, because portions harden quickly, you can add more materials into your concrete mix and make your designs more exquisite.
Buy it here: RapidSet Cement All Concrete Mix.
This Quikrete Concrete Mix is the original 4000 psi average compressive strength Portland cement mixed with sand, gravel, or stone. You can add water and use it for various types of general concrete work, including concrete jewelry.
Buy it here: Quikrete 110110 Concrete Mix.
Quikrete FastSet All-Crete Cement
Like the RapidSet Cement All, the Quikrete FastSet All-Crete mix is also durable and easy to use for general concrete applications, including DIY jewelry. Also, you can use it at all kinds of consistencies, which is ideal if you are a beginner in concrete jewelry making.
The Quikrete FastSet All-Crete Cement also sets quickly and thickens in about thirty seconds, and you can typically remove it from the mold after about an hour. Also, another remarkable feature of this concrete mix is its long-term durability. So, even if you use firm molds, the mixture will withstand the effort required to remove them.
This concrete blend is a fine powder and will pick up all your mold's details while remaining wonderfully smooth. However, if you use a mold that contains a dazzling component, it will be even more gleaming.
Buy it here: Quikrete FastSet All-Crete Cement
The SculptCreete Concrete Mix is a high-quality clay concrete that works like traditional clay, hardens like concrete, and does not require an oven or kiln to cure. Also, it dissolves in water and sets in less than an hour, so you do not have to wait too long to finish your project.
You can combine the SculptCrete clay with traditional processes to create various crafts, like beads, pendants, and other jewelry pieces. This concrete is ideal for hand modeling or sculpting with tools and also works excellently on armatures.
Buy it here: SculptCrete Shape-able Concrete Mix
Sakrete High-Strength Concrete Mix is a ready-to-use blend of sand, coarse aggregate, and cementitious ingredients. The use of this high-quality combination ensures that your finished project will survive even after years.
Buy it here: Sakrete Concrete Mix
Hartline's Rockite Cement is a hydraulic expansion cement that cures quickly. You can mix it with water, and it will first set in fifteen minutes, then it will be more robust than concrete in one hour.
Buy it here: Hartline Rockite Cement
How to Make Concrete Necklace?
If you want to make a concrete necklace, first, you will buy or make your mold. Next, you will prepare your concrete mix and let it dry to make a concrete necklace. Then, you will take your dried jewelry piece and finish it off by polishing, painting, or setting it in place.
What You Need:
Pencil
Ruler
Scissors
A tub for mixing your concrete mix
Old newspaper
Spoon to mix your concrete
Step 1: Buy Your Mold or Make One
Your project will be much easier if you use a pendant mold because all you need to do is prepare and pour your mix, then let it dry and remove it from the mold.
You can choose whatever design you want. But, if you are unsure of what form looks good, you can buy a set of jewelry casting molds like this one from the LEOBRO store.
But, if you prefer making your mold, you can follow these simple steps to make one:
Draw your shape with a pencil on the stiff card, then measure 2cm parallel from each edge to make a flap on each side.
a. Any geometric shape will work for your design, but having too many sides will make it challenging to complete. Also, make sure that your piece has a good size; otherwise, it might break apart when pulling it out of the mold.
b. Cut out your shape after drawing it. But, do not trim the holes between the side components because this will make assembling the mold much more difficult.
Fold along every line you drew in pencil, using your ruler as a guide, and give it a sharp crease.
a. Make sure to fold them well; otherwise, it will be much more challenging to fold after applying the tape.
Cover the entire shape with tape, leaving no space uncovered. Doing so will make removing the pendant from the mold simple and clean.
Before you proceed, it is vital to attach a small tube of paper or lollipop stick to ensure that you have a hole to thread your string/thread/necklace chain through.
Make slits in the mold's sides and fold the sides up. Then, make sure that the extra flap portion is on the outside and not the inside, or the necklace will be rough when you tape it together.
a. Cut out the same design in corrugated cardboard to support your mold around the corners and keep it from bending. Also, it is necessary to score along the lines for folding since otherwise, it is difficult to fold. Then, insert the card mold, fold the sides up, and, you guessed it, tape them together.\
Step 2: Prepare Your Concrete or Cement Mix
It is best to follow the printed instructions on your pack to know how to mix your concrete correctly. Then, after combining your materials for this step, you can use your lollipop stick to mix and make sure that you remove all dry lumps in the mixture.
Then, using the stick to help distribute the concrete evenly, pour the concrete into the mold you bought or made. Make sure to poke the concrete or cement around the hole keeper in particular.
Step 3: Leave Your Piece to Dry
This step is one of the vital parts of the entire procedure. Also, it may be the most challenging in some ways, especially if you do not know how long you should wait for your piece to completely dry. But, to be sure, you can leave your concrete jewelry for at least an entire day, avoiding touching it as it dries.
Step 4: Take Your Piece Out of Its Mold
When your concrete jewelry dries and sets, you may remove the mold and show your necklace. But, be sure to peel away both layers of cardboard as gently as you can.
Step 5: Finish Off Your Concrete Jewelry
This step is entirely up to your personal preference. Still, it might be better to sand and polish your concrete jewelry before wearing it to prevent getting skin irritations and scratches. Also, you will secure your chosen string or cord, slipping it into the hole so you can finally use your concrete necklace.
Ideas for Concrete Jewelry
If you enjoy crafting at home and want to try something new, you can make concrete jewelry! You have many options, and you can customize your pieces based on your preferences. For example, you can make concrete block necklaces, pendants, and earrings.
Concrete Block Necklace

The era of large and lavish necklaces appears to be giving way to a new period of simple, minimalist necklaces that do not require much adornment for people to call them beautiful and intriguing. So, a concrete block necklace that has its unique allure is an ideal project if you want to try making DIY jewelry.

Concrete and Gold Gem

Because the gray concrete resembled silver, gold is an excellent hue to use if you want to complement it. It instantly produces a striking contrast that will influence your entire ensemble!

Concrete Shape Necklace

A concrete necklace is an excellent gift for someone you love. And because and handcrafted and one-of-a-kind, it is an unexpected present with a lot of personal touches! So express your love and creativity by making concrete shape necklaces.

White Concrete Pendant

White concrete is a terrific choice for giving your concrete jewelry a unique twist, something that will set it apart from other concrete pieces and truly make it stand out. In addition, it provides your pendants a softer, almost marble-like color!

Gold-Dipped Concrete Earrings
The gold truly pops in these DIY earrings by Fall! They are gleaming and enticing, capturing everyone who sees them. So, their high-fashion, modern, and edgy appearance will enthrall the people around you!
Also check the list of excellent Dremel for your jewelry making