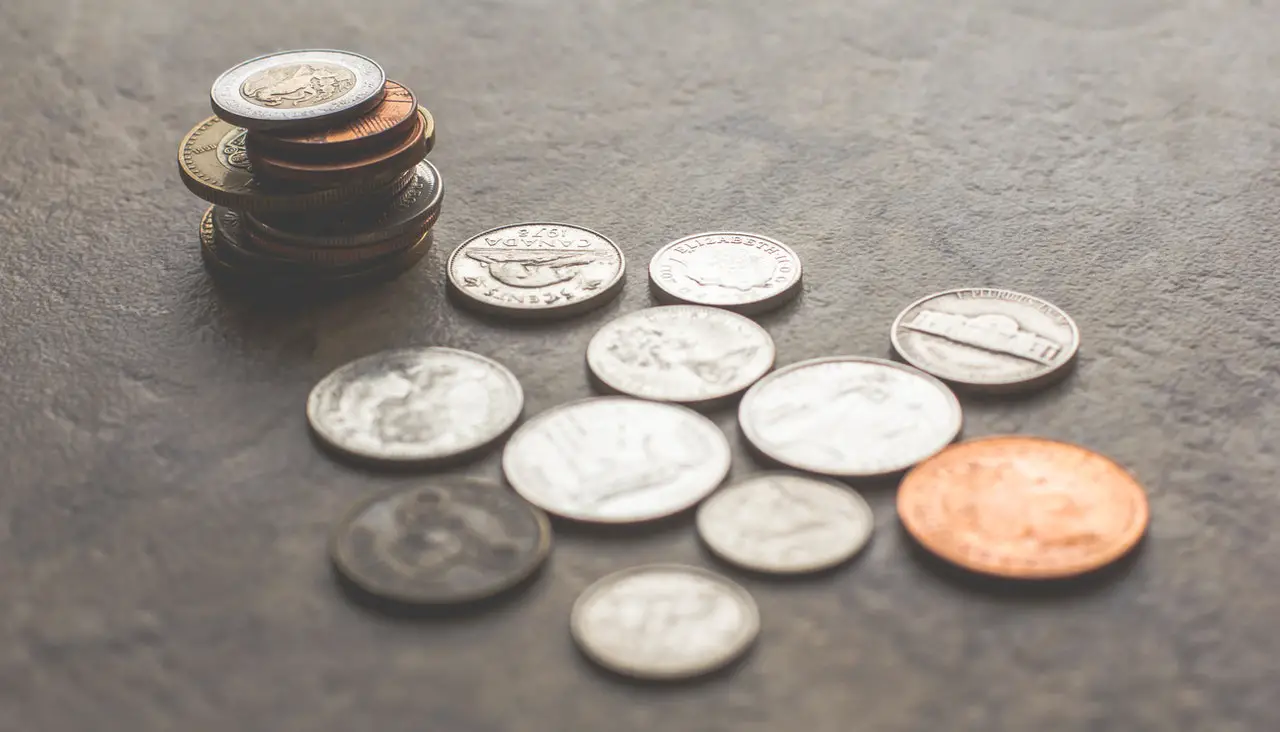 Now that laws regulate coins, many people wonder if they can still use them for jewelry-making like in the old days. But, yes, you can make jewelry out of coins in the U.S. as long as you do not intend to counterfeit. You can read more about it here.
Coin jewelry-making goes back farther than diamonds because coins were a status symbol. Also, people used coins to symbolize and prove their power and wealth. So, it is no wonder that coin jewelry probably existed since the first minting of coins.
But today, coin jewelry lends a charisma that stems from coins as a link to the past. Also, coins represent a linkage to their origin country, era, or event with their dates and pictures. So, these jewelry items are an excellent option if you want to incorporate history into your accessories.
Is it legal to make jewelry out of coins?
As I mentioned, people can still make coin jewelry. It is also essential to understand that it is legal to make jewelry out of coins. But, it becomes illegal if you try to alter the coins fraudulently, with the intention to counterfeit.
Laws in the United States of America state that it is illegal to deface or alter currency to defraud. So you cannot say that coin jewelry-making is illegal because you do not intend to counterfeit or defraud.
There are two main categories of coin jewelry that jewelers usually make: whole and cut coin jewelry. Whole coin jewelry has been around since the first minting of coins. Travelers from decades ago engraved coins from other nations and used them as necklaces and rings.
People first used cut coins in the 1600s when men pierced and cut coins to impress their lovers. And since then, cutting coins became a form of craftsmanship that many people still use today.
Whether it is a cut coin jewelry or whole coin jewelry piece, the craft is becoming quite popular, and it is a unique and genuine art form. Many people buy coin jewelry pieces because they show national pride. Also, many coins match almost anyone's interest because there is a wide range of designs.
How to Cut Coins for Jewelry
If you are looking for creative ways to flaunt your coin collection, then making coin jewelry is perfect for you! Follow this guide to learn how to cut coins for jewelry:
1. Gather your materials.
Small drill
Coins
Clear acrylic
2. Choose your coin.
Silver coins usually make the best coin jewelry. It is because these coins respond best to the heat and pressure that some jewelry-making techniques need.
Also, it is best to avoid coins like copper, brass, and nickel because they can cause skin problems. The metals they contain usually cause skin discoloration and irritation. So, if you want to use these coins, it would help to apply a protective coating.
If you are a beginner, it is best to start with common, inexpensive coins in your area. Also, medium-sized coins, ranging from a cent to a half-dollar, work well with coin jewelry-making.
It is also ideal for beginners to pick a coin that has a well-defined, smooth-edged picture, such as a head or profile. These coins are easier to work with compared to coins with complex designs.
3. Drill holes on the coin.
After choosing the best coin for your project, you will drill small holes at the back of the coin. Then, use a 1/2mm drill bit to place holes near the center area you wish to remove. But, be careful not to drill right on the edge of the figure as it will indent the outline and ruin the design.
Next, you will insert a saw into one of the pre-drilled holes. Then, use your saw to carve the background material around the figure you want to keep. Finally, leave the top edge of the figure attached to the rim.
Optionally, you could also apply a coat of clear acrylic to give it luster and protect it. Also, this layer can protect your skin from irritations and discoloration. After doing so, you can now use the coin as a pendant or make it into other jewelry types.
How to Make a Coin Necklace
Like other jewelry-making materials, there are many ways to make a coin necklace. You can either punch a hole in your coin or drill one. Both methods work well, but it depends on your materials and preferences. Follow this guide to learn how to make a coin necklace:
Punch a Hole into Your Coin
Place your coin on a hard, flat surface.

First, you will place your coin on a flat surface that will not easily break. Then, place a small chisel where you want the hole to be, around a third from the top. Note that this spot will be the spot for your hole.

It is best to ensure that your chisel is suitable for your coin's metal type. So, a multi-purpose chisel that is small enough to fit a coin is probably the best option.

Dent the coin using a hammer and chisel.

Next, you will gently tap the chisel with your hammer until a small dent appears. Then, slowly increase your taps' power to make the dent deeper and deeper. But be careful not to punch all the way through. So, it is best to stop before the chisel penetrates the coin.

Pierce the nail with the nail.

Get a sharp nail and place its tip in the dent's center. Next, hit the nail on the head until it pierces the coin. Then, gently sand any burrs away to protect yourself from scratches. So, it is best to make sure that the outer edge is perfectly smooth.

Attach a jump ring and chain.

You will also decide if you want the coin pendant to be able to slide around the chain. So, if you want it to slide, you will need a large jump ring that can slide around on the chain. But, if you wish to keep it in one place, you will use a small jump ring instead.

Open the jump ring and put it through the hole. Then, finally, close it and put it in your chain. But, if you used a tiny jump ring, you will put your chain before closing it.

Drill a Hole into Your Coin

If you have a tiny drill bit, then this method may be the better option for you. Drilling a hole may be an easier and quicker method. Follow these steps to know how to drill a hole into your coin:

Choose your coin.

Like in the first method, you will first select the best coin for your coin jewelry-making project. But, note that it is easier to drill thin coins, although thicker ones might work too.

Place your coin on a hardwood.

Next, you will place your coin on a piece of hardwood to keep your coin steady. Note that softwood and metal surfaces will not work as well as hardwood. So, hardwood is the best option because it allows you to drill through the coin.

It is best to clamp the coin securely to the surface if you are using a hand drill. Also, you will clamp the coin under the drill bit in the holder using a drill press.

Choose the right size of the drill bit and gently drill the coin.

Look at the drill bit's diameter and decide if it is the right size for the hole you want to create. Then, hold it up to the coin and make sure it is not too big or too small.

Place the drill bit on the coin and gently press the trigger. But, it is best to stop if you see that the coin is slipping. Then, tighten the clamp and drill again and make sure to set the drill at low.

Start drilling through the coin, going as slowly and gently as you could. Note that too much speed or power from the drill might damage your coin. So, it is best to do this step correctly. Then, gently sand around the hole to remove any burrs.

Attach a jump ring and chain.

Finally, attach your coin pendant to your chain using a jump ring. This step is the same as the previous method. So, you will first determine whether you want the pendant to slide on the chain.

Also check:
How to Make a Coin Ring?
Besides necklaces, you can also make rings out of coins. Coin rings are creative and add a pop of intrigue to your style. Here is a step-by-step guide on how to make a coin ring:
What You Need:
Electric drill
Thick drill bit
Round metal frame
Metal hammer
Small nut and bolt
Punch or icepick
Your chosen coin
What You Will Do:
Place your coin on a flat surface that you do not mind denting or scratching. Then, hold your coin on its side and roll it while tapping its edge with your hammer.- Doing so will thicken the coin and smooth out its ridges. So, make sure to do it properly to prevent damaging the coin. Keep tapping the coin's edge until you reach your desired ring thickness.
Place the point of the punch or icepick at the coin's center, then hit it with your hammer. But, be careful not to go all the way through, or else you will ruin the coin. Also, it will create a dent thatwill prevent your drill from slipping.
Line your drill with the dent and gently drill through the hole you created.- Note that a larger bit will make a larger sole, which means you will spend less time trying to file the piece later.
Hold the coin in one hand or a table clamp and smoothen and widen the hole with your file. It will take a bit of time, but the results will be worth it! So, work with patience and perseverance to finish your project.
Finally, sand until the hole is wide enough to fit your finger. Make sure that the ring is smooth enough to wear comfortably and not cause scratches.