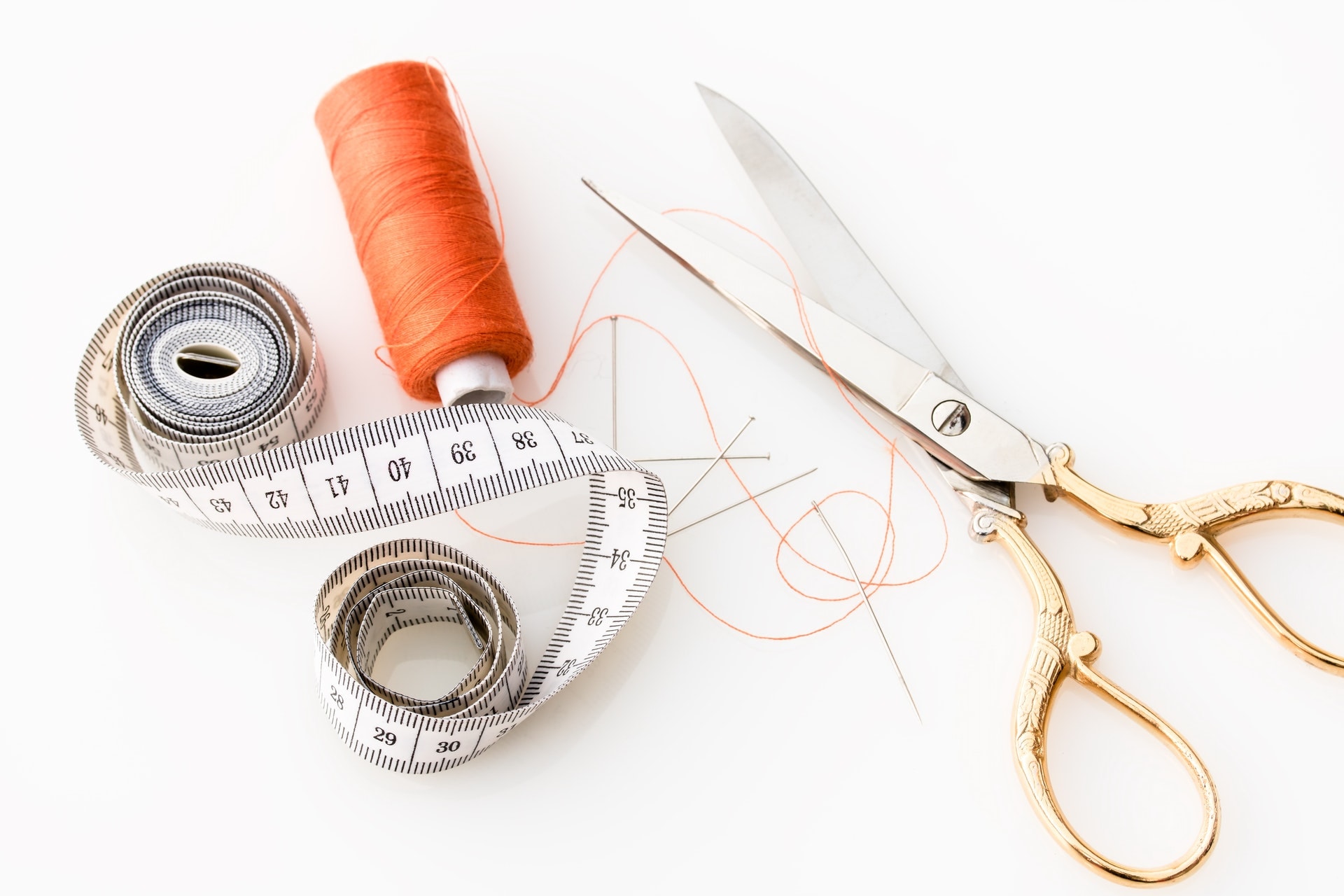 When you are already so wrapped up in your sewing, your thread has other things in mind. Anyone who sews probably has experienced knotting threads many times. Whether you are hand sewing or using the machine, knotting your thread is a jam you are sure to encounter.
The problem with knotting your thread while sewing may seem inescapable, but some extra knowledge about how you work around your threads and sewing machine may help you avoid it from happening or lessen the odds of it happening.
There are many tips and tricks to prevent the thread from knotting while hand-sewing; you can use shorter strands and thread conditioners, and when sewing with a machine, correctly placing your bobbin is one sure shot solution.
Why does my thread keep knotting?
It can be quite frustrating when your thread knots up when you are already so absorbed with your hand sewing. Your work slows down, or your fabric might get ruined. You would not want to waste time and money over such knots. It would be a great idea to know what causes your threads to keep knotting and prevent it from happening. Or, if it does happen, you would know the solution.
The first reason that thread keeps knotting when you sew is when it twists. You will not notice that it is already twisting while you are so engrossed in your sewing, but it is easy to detect. Do you want to know if your thread is turning? Try holding the fabric you are sewing on your left hand and the needle on your right. Let the thread hang between them. Then, bring your hands slowly together. If the hanging thread is quickly twisting up, then you were twisting your thread unconsciously while sewing.
With your thread twisting as you sew, it can only lead to knotting. To keep your thread from knotting, you counteract the twist. Rotate your needle in the opposite direction to smoothen out the twisted thread. Then, go back to stitching your fabrics.
Sometimes you will observe a tangle of threads as you sew. Some people already call it a knot, but it is not, not just yet. If you pull on this tangle of threads and force it to pull through the fabric, then you will form a knot.
Do not panic and take the tangle of threads towards you. This step is supposed to do the trick of preventing the knot from forming. Then you can go on with your sewing in peace.
Another type of knot you will encounter when you sew is something that looks like a loop of thread with a small knot. You will be able to remove the knot if you do it gently without so much pulling.
Insert your needle through the loop. With the needle through the loop, pull it toward you and away from the fabric. You should see the knot sliding towards it. When the knot reaches the needle, stop pulling, and remove it.
The remaining item should be a clump of threads. Take it into your fingers and tug toward the bend in the thread. Observe how the knot untangles.
If you want to start hand sewing without worrying about threads knotting, you can pull your thread through beeswax first. It is a circular plastic case with notches on it where you can pull your thread through before you start sewing. The beeswax helps the thread to slip through the fabric and prevents knots from forming. Another product with the same purpose of preventing tangling of thread is the thread conditioner. When these products are not available, you can use shorter strands of thread for hand sewing to avoid knotting.
How do you fix a thread bunching up on a sewing machine?
The sewing machine was invented to make sewing more comfortable and faster. But even so, knotting of thread also happens when you use the machine. Like hand sewing, knotting your thread while sewing causes a delay with your sewing work, and worse, it may damage your fabric.
Thread issues with the sewing machine are called other names aside from knotting. The knotting of the thread in machine sewing is also called bunching or birdnesting. The difference between these types of thread issues is not about what is happening to the thread but about where the knotting is taking place.
Knotting
The knotting of threads usually occurs on the backside of the fabric. This situation happens when the top thread and the bobbin thread do not interact appropriately. The bobbin continues to pull and jam, collecting a lot of thread underneath your fabric.
Birdnesting
Birdnesting occurs when threads bunch up underneath the needle plate. This machine problem also causes broken threads, uneven tension, and skipped stitches. To avoid bird nesting, make sure that the area below your needle plate is always clean.
Bunching
In contrast to knotting, bunching occurs on top of the fabric. The knotting of threads takes place on top of the fabric and can be quite annoying because it can ruin your fabric's right side. Bunching may be caused by different issues that a machine can have, such as tension.
It is essential to know the causes of these different thread issues before deciding what to do about them. Sewing machines may be sturdy and work more efficiently, but just like any machine, it needs proper maintenance and care to function properly.
Below are some of the reasons that may cause the knotting, bunching, and birdnesting of your thread while working on your sewing machine and ways to avoid these issues from happening.
Threading the machine needle must be done correctly; it will not flow smoothly through the machine and create a knot or tangled threads. You can rethread your top thread to solve this issue.
The needlepoint catches the bobbin thread while you sew. The bobbin thread creates a loop and a knot with the top thread, which becomes the seam on your fabric. If your needle is dull, it will not be able to catch the bobbin thread, and instead, it may cause a knot to get stuck in the bobbin area instead of sewing the fabric. Replacing the needle with a new and sharp one is the quick solution to an easy problem.
When threading both top and bobbin threads, make sure that they are long enough not to get sucked back into the machine, causing knotting. A tail length of at least 5 – 6 inches or 15 centimeters long is enough not to get sucked up by the machine. But if it does happen, you have to pull the threads out and rethread the machine. Another solution is to hold onto the thread tails with your fingers as you start your seam.
If the bobbin is not placed correctly in your machine, the thread in the bobbin might unwind the wrong way. The bobbin and top thread might not interact appropriately, and instead of forming stitches, there will be tangled threads at the bottom of your work. To avoid this from happening, make sure that the bobbin is placed adequately in its bobbin case. When the bobbin is set correctly, the thread unwinds in a counter-clockwise manner.
Aside from bobbin placement, the bobbin's wrong size may also cause the knotting of your thread. If your bobbin is too small or too large for the bobbin case, it can cause jamming in your machine leading to knotted threads. Make sure that you use the bobbin size made to fit your machine.
Machine Needs Cleaning and Maintenance
Regularly cleaning your machine is essential to avoid clogging with dirt, lint, or old fabrics. Dirt on your machine can get stuck to your needle and thread and may cause the thread's knotting or jamming the machine. You can clean your sewing machine using canned air to clean parts of the machine that you cannot reach to avoid knocking components that may get damaged.
Keeping your machine well-maintained is also essential to keep it running correctly. Have a regular schedule to oil your sewing machine to keep it running smoothly. If your machine is adequately oiled, there is less chance of jamming. If your sewing machine is maintained correctly, the needle and bobbin will work harmoniously, preventing knots and tangles as you do.
Where you start, your seam is also essential to avoid having knots on your thread. If you start your stitching too close to the edge of your fabric, you might be inviting knots to form. When only the threads catch each other and not the material, there is a strong possibility of knotting your threads. To avoid this issue from happening, you may try to start sewing a little farther on from the edge of your fabric.
More pages:
What tension should my sewing machine be on?
The knotting of the thread is a common occurrence in using the sewing machine. Many factors can cause this problem, but one of the usual culprits is the lack of tension on the upper thread or the top thread.
The bobbin thread tension is factory-set, so the top thread tension is the only variable to adjust. The dial settings for the upper thread tension runs from 0 to 9, so 4.5 is considered the default position for regular straight-stitch sewing. Adjusting to this position can provide enough pressure to avoid knotting and jamming the top and bobbin threads.
Not all sewing machines are created equal, so if you have tension problems that are causing knotting of threads, adjust your top thread tension so that it is similar to the bobbin thread's tension.
If your top thread tension and bobbin tension are already equal, but you are still experiencing knotting of threads, the issue may be coming from the fabric you are using. If you are using a heavier fabric or thread, you may need to change your tension and the needle you are using. You may also need to change your tension for your machine to work efficiently for lighter fabrics and threads. You can check if your tension works on your material by sewing a seam on a test fabric.