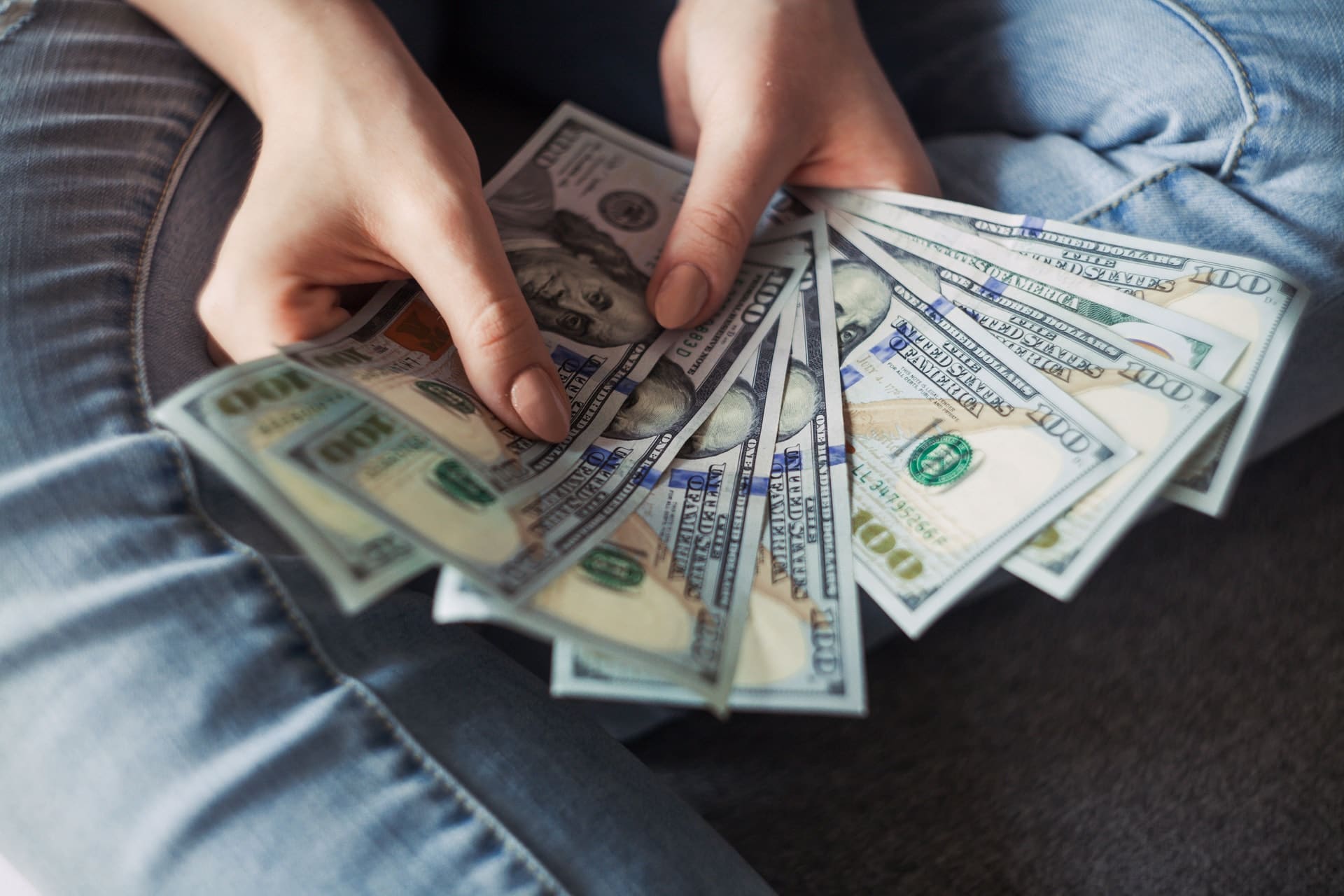 AccuQuilt has been a popular name in quilting. If you have been doing quilts for quite some time, you might have encountered it. This device helps quilters to cut layers of fabrics fast and easy.
Many quilters and fabric crafters use AccuQuilt for their patchwork designs. This device allows crafters to accurately cut fabrics in different shapes and sizes. Retail and commercial quilters use this tool as it speeds up the process of fabric cutting.
There are varying opinions on whether AccuQuilt is worthy or not. Some quilters swear by its efficiency while others think it is a waste of money. To help you decide whether this device is worth buying, here are some questions to ask yourself.
How often do you make quilts?
Do you make patchwork designs?
Are your quilts for personal use or business?
How often do you make quilts?
If your answer here is often, then AccuQuilt could be a wise investment. This device will save you time and effort in cutting your patchwork fabrics. You get accurate shapes and sizes for your fabric patches.
Do you make patchwork designs?
If you make patchwork quilts, AccuQuilt can come in handy. When you make patchwork quilts you need to make several fabric cuts. These patches need to have accurate sizes and shapes to help you make balance design.
Some quilters may disagree on the benefits of AccuQuilt. Of course, you can cut your fabrics using your cutter or shears. But how much time and effort should you spend doing so? If you make patchwork quilts most of the time, AccuQuilt is a big help.
Are your quilts for personal use or business?
When you make quilts for your personal use, it is fine not to buy such a tool. You can cut your fabrics using your usual cutters and shears. Of course, this can take time, but who cares? It is your project for your personal use only.
However, if you make quilts for a living, it is a different story. Your designs must be precise and neat. You also have to be efficient to handle bulk orders. For this reason, AccuQuilt is necessary.
You do not have to spend hours measuring fabrics and cutting them piece by piece. Through AccuQuilt, you get to cut layers of fabrics in seconds.
To answer whether AccuQuilt is worth it or not depends on your purpose. If your answers to these questions call for AccuQuilt, then it sure is a worthy tool.
What is AccuQuilt?
AccuQuilt is a fabric cutting device that offers fast and precise fabric cutting. Quilters can cut fabrics at 90-percent faster than shears or rotary cutters. Its patented and portable design allows you to carry it anywhere and any time.
You can bring it to your quilting classes, or sessions with your friends, and out of town vacations.
There are three common types of AccuQuilt cutters.
Go! Baby Fabric Cutter Starter Set
Go! Fabric Cutter Starter Set
AccuQuilt Studio 2 Fabric Cutting Machine
Go! Baby Fabric Cutter Starter Set
This is a small and portable cutter that is perfect for home use. It weighs 8 ½ pounds, so it is easy to carry anywhere you go. This kit includes the following.
2 dies
6-inch x 6-inch cutting mat
12-page pattern booklet
Instruction manual
One year limited warranty
Go! Fabric Cutter Starter Set
This model measures more or less 6 inches wide or less. Keep in mind that you cannot use your Studio die because they are too thick for this model. This kit includes the following.
Value Die – that cuts a 4-inch square, a 2-inch square, and two 2-inch half-square triangle units at once
One 6-inch x 12-inch cutting mat
Studio 2 Fabric Cutting Machine
The Studio 2 Fabric Cutter is a commercial-grade cutter. It can cut up to 10 layers of quilt fabric at once. It is compatible with more than 441 dies since it is a commercial type.
The Studio dies do not work with Go! and Go! Baby models because they are too thick.
Where Is AccuQuilt Located?

AccuQuilt's headquarters are in Omaha, Nebraska, USA.

How Much Is An AccuQuilt?
The price of an AccuQuilt device depends on the model you want. Here are the suggested prices for each model. These prices are subject to changes depending on the kit inclusions.
Go! Baby Fabric Cutter Starter Set retails for $129.99.
Go! Fabric Cutter Starter Set retails for $299.99
AccuQuilt Studio 2 Fabric Cutting Machine retails for $595
Some stores sell them as kits. The Go! Baby and the Go! Starter models are often available in kits. Since the Studio 2 model is a commercial variant, you can buy the cutter and the dies separately.
Does AccuQuilt Waste Fabric?
The word "waste" is relative. Small fabric leftovers may be a waste for others while some don't mind them at all. When you use AccuQuilt, it is common to have small fabric overhang from the cuttings. This is because the tool gives you accurate and neat cuttings.
If you compare AccuQuilt to your fabric cutters, the former still has the least fabric wastes. This is because the measurement and sizes are precise.
On the other hand, cutting fabrics with rotary cutters or shears tend to waste more fabrics. This is due to inaccurate cuts of your fabric, especially if you plan to cut several layers.
Your cutters do not guarantee clean cuts and so fraying are likely to happen. If your fabric frays then you need to re-trim that part resulting in varying sizes of your patches.
The key to avoiding fabric wasting is to be careful during the cutting process. When you use AccuQuilt, consider the following tips.
Always provide a small space between your cuts and along its edges. As long as you are careful in placing the fabric in the die, you will not have a lot of overhangs.
Keep in mind that you cannot use large pieces of fabric in the device. If you need to cut a full yard of fabric, trim it first into several pieces.
When you cut large yardages of fabrics, make sure you cut them straight on their edges. This will help lessen the fabric leftover when you put them in the AccuQuilt device.
Make sure that you iron out the fabric before cutting it and putting it in on the AccuQuilt. Any crease or fold in the fabric will result in inaccurate fabric cuts.
Always allot a decent size of fabric overhang even if you want to avoid fabric wasting. This small overhang will allow AccuQuilt to give you neat cuts on your fabric.
How Long Do AccuQuilt Dies Last?
The AccuQuilt machine has no sharp edges, and it does not get dull. According to its official website, the die can cut up to 10 layers of fabrics at a time. This is a combination of cotton and other fabrics.
The AccuQuilt cutting die can give you 100 to 200 clean and crisp cuts. If you store and maintain it well, it can go further. The cutting edges do not get dull or rough, unlike other metal cutters. But after a few hundred cuts, it is advisable to replace them.
The AccuQuilt dies have a one-year warranty. This covers warranty on defects in materials and workmanship. This means that you can use your device for many years. But like any tools, you need to keep them clean and free from lint.
The following are some maintenance tips to help you enjoy your AccuQuilt for years.
Use a lint roller to remove threads from the foam and then use a die pick to remove threads from the blades.
If you feel that the die is not cutting well, you do not have to replace them yet. First, check if the plastic or tray needs replacement on your Studio Fabric Cutter. In case you use the GO! Fabric Cutter, maybe the mat needs replacement.
Always store the mat flat. Avoid rolling or bending it.
Avoid storing or placing them at extreme temperatures. Intense heat or cold can cause mat brittleness or damage.
Keep your AccuQuilt out of direct sunlight.
You must not iron the mat.
To extend the life of the mat, rotate and flip it periodically.
Use lukewarm water and mild detergent when cleaning the mat. Avoid harsh or strong cleaning chemicals.
You can also check:
How Does The AccuQuilt GO Work?
AccuQuilt GO is a great die-cutting tool. It saves you time cutting fabric patches for your quilt. But if it is your first time to use such a device, take time to acquaint yourself with its features.
The following are some guidelines to help you operate AccuQuilt GO. The following are some precautionary tips before using your device.
Always check the lengthwise grain of your fabric before each cut.
Practice cutting using scrap fabrics. Make it a point to check each shape in the die before you do your cutting on your actual fabric.
Keep your hands and fingers away from the rollers when operating.
Always use the machine with GO! fabric cutting dies. If you have other models at home, do not interchange the cutting dies.
While the machine is cutting, avoid putting anything on it. Do not put extra mats, shims, or fabrics while the machine is in process.
Avoid cutting into steel rollers. This could damage the cutting die and nulls the warranty.
After knowing the do's and don'ts in using your AccuQuilt, here are some tips to achieve perfect fabric cuts.
Cut on the Grain

To achieve accurate cuts, make sure you are cutting on the lengthwise grain of the fabric. The lengthwise grain is parallel to the selvage edge. This will prevent them from unraveling or fraying.

Cutting on the lengthwise grain is important, especially when cutting geometric shapes.

Working on Pre-cut Fabric Strips

If you want to use AccuQuilt on pre-cut fabric strips, make sure they are at least ½ inch wider than the shapes on the die. You can layer or fold them so you cut several shapes in one pass.

Always orient the lengthwise grain to the length of the cutter. Align the fabric on the edge of the die blade and not on the die board. This will help conserve fabric and lessen the overhang.

Save your Fabric

When you lay your fabric on the die, place it over the shapes you want to cut. You do not need to cover the entire board with your fabric.

Cut up to 6 layers

The cutter can work on several layers of fabrics. To start, cut with a few layers and then add more once you get the hang of it. It is ideal to cut at least 6 layers of fabric in one pass. Some cutters allow you to cut up to 10 layers, especially if the fabrics are thin.
Now that you know the safety and fabric guidelines, it's time to operate your AccuQuilt cutter.
Layer your die with foam side up and the fabric. Then cover it with the cutting mat.
Once the die, fabric, and cutting mat are in place, push it under the roller. Then, turn the roller knob to move the cutting die through the roller.
Once complete, remove the mat and your cut fabrics. Repeat the process for your remaining fabrics.
The process is straightforward. But before you use the device, make sure you understand the precautionary measures. These measures will ensure that you will be able to use the tool for years, and not to waste your fabrics.
If you are serious about quilting, you need to invest in quality tools. First on your fabrics and the rest is in your equipment. The AccuQuilt system is a great cutting tool, no doubt about it.
It allows you to save time, effort, and fabrics. Imagine cutting several layers of fabrics at once with precise shapes and sizes! It makes your design balance and your quilting faster. Whether you quilt for personal use or business, a good cutting system is a good idea.
You can make quality designs for your quilts, especially for patchwork patterns. Keep in mind that quality quilts start with a precise pattern and great fabrics.