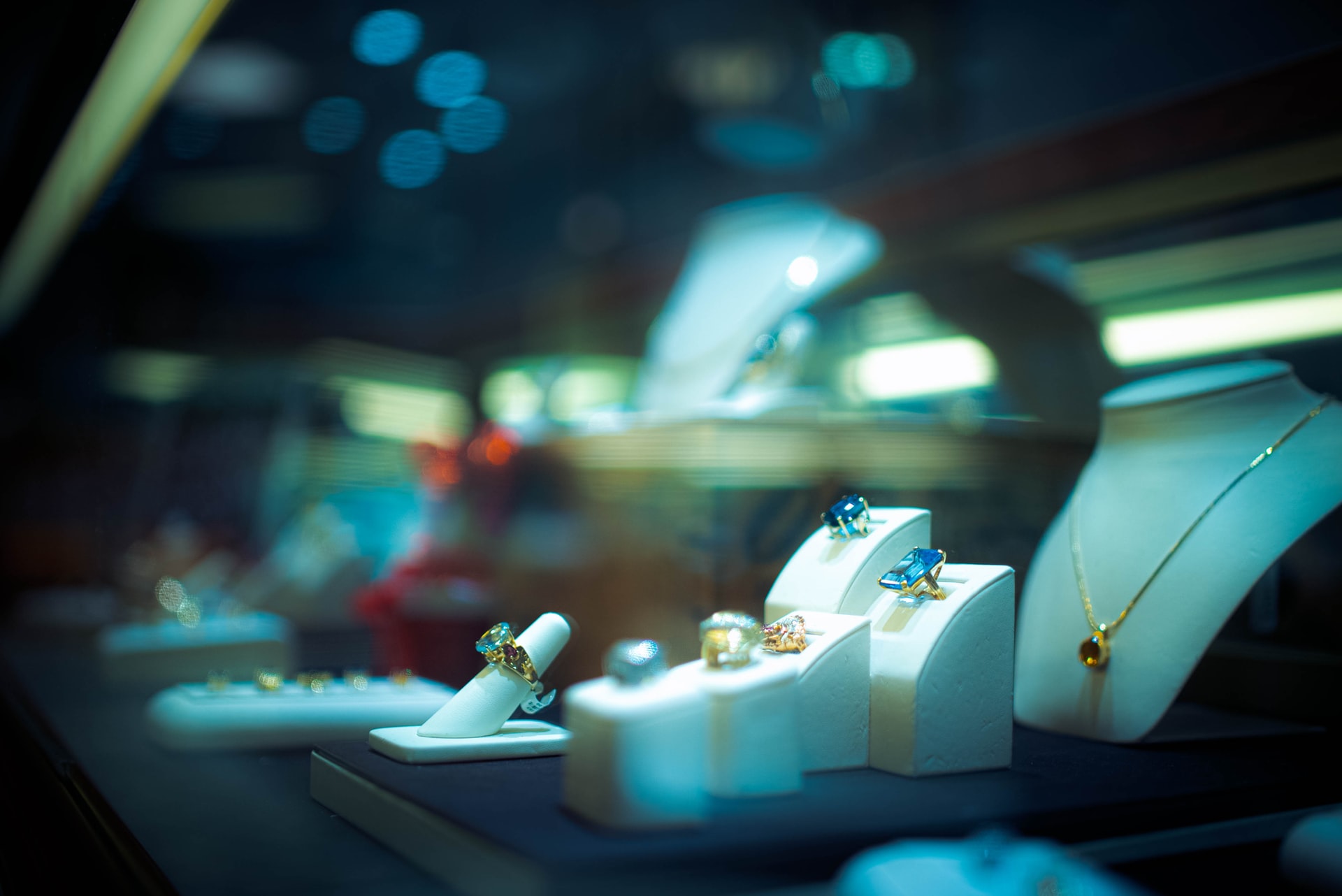 Choosing the best jeweler saw blade is vital in creating a smooth finish on your jewelry creations. The jeweler saw users' best tip in picking a saw blade is to buy the best quality blades.
Always remember that it is the blades that do the cutting. You will waste time, energy, and money on cheap and low-quality saw blades.
The right jeweler saw blade to use is the one that is suitable for your material. Here are some of the best jeweler saw blades you can find in the market these days:
Pike Jeweler Saw Blades

Pike Jeweler Saw Blades are quality jeweler blades made in Switzerland. The Pike brand is one of the most popular and finest jewelers saw blades available.

Pike jeweler saw blades are made with special alloy steel using a unique tempering process which gives them a particular golden straw color, long blade life, and constant flexibility. These accurately-sized saw blades are manufactured with a specific angle, size, and cut of each tooth.

The Pike jeweler saw blade is known for straight, uniformed sharp teeth that promote straight cutting lines. It is also made with a rounded back that helps make cutting curves easier.

Buy it here: Pike Jeweler Saw Blades #3/0 144 Pack

Nano Advanced Jeweler Saw Blades

Nano Advanced Jeweler Saw blades are called such because all the advanced qualities of a jeweler saw blade are combined to make them. This cutting-edge jeweler saw blade manufactured in Germany by Pepe Tools is made from hardened steel, a straighter and stronger saw blade.
The Nano blade is an excellent choice to make challenging projects easier and faster. It also allows you more time to create with less time changing blades. It is best to cut into any material cleaner, faster, and longer paired with the Haymaker saw.

Buy it here: Nano Advanced Jeweler Saw Blades (144 Blades)

SE 144-Piece Jeweler Piercing Saw Blade

The SE 144-Piece Jeweler Piercing Saw Blade comes in a set of 144 pieces for any project that may come to mind. The package includes a variety of blade sizes that can make the cuts that you need with care and precision.

The blade set can come with a professional quality saw frame. The saw frame is adjustable to allow different blade lengths to secure into it firmly.

Buy it here: SE 144-Piece Jeweler Piercing Saw Blade

Olson Saw JW47600 Jeweler Metal Piercing Blades

The Olson Saw JW47600 Jeweler Metal Piercing Blades are the finest quality blades made from hardened and tempered steel. They are excellent blades for sewing steel and many other hardened materials.

The jeweler saw blades are used with handheld frames only. All of the blades are 5 inches long and have regular teeth.

Buy it here: Olson Saw JW47600 Jewelers Metal Piercing Blades

Herkules White Label Saw Blades

The fine jeweler saw blades made in Germany have round backs that make it easy to turn corners and follow curves. They are perfect for cutting hard materials like bone, pearls, and metals. The Herkules White Label Saw Blades are perfect for ring sizing and jewelry repair.

Buy it here: Herkules White Label Saw Blades #2/0

Hawk tz3144 Assorted Size Jeweler Saw Blades

The Hawk Jeweler Saw Blades has an assortment of 144 blades ranging from 1 to 6 large-size blades and 1/0, 2/0, 3/0, 4/0, 5/0, and 6/0 fine blades. The jeweler saw blade users can attest that the Hawk brand has stronger saw blades and breaks less than the blades that come with a jeweler saw.

Buy it here: Hawk tz3144 Assorted Size Jeweler Saw Blades

How do I choose a jeweler saw blade?

The right jeweler saw blade must be based on the size and shape of the material you need to cut. The best tip in choosing the blade thickness is to pick a saw blade with three teeth for the thickness of the material you need to saw.

Below are a few tips and guides jewelers use in choosing the blade to use.

If the teeth of your jeweler saw are too big for the metal, it will catch and grab. If the teeth are too small, the sew will not function well and easily dull.
The right saw blade must have three teeth on the metal thickness; in simple terms, you will need a coarser or bigger blade to cut a thick metal sheet.
The jeweler saw blade sizes are sized on a scale. Consider the size 0 as the middle size on the scale. Sew blades numbered 1,2, 3, etc., are the larger blades. The higher the number gets, the larger the blade size.The numbers on the other side of zero on the scale identify the smaller blades. They are numbered 1/0, 2/0, 3/0, etc. In this case, the larger the number, the smaller the blade size.
When cutting straight lines, bigger blades work better. Smaller blades perform well for curved cutouts. Thinner and smaller blades may work accurately, but they also break easily.
It would also be good to note that more delicate blades are easier to use but can make your work slower. Coarser blades can cut faster but create a wider path.
For your jeweler sew blade sizes and other information, you can use the reference chart below:

| | | | | | |
| --- | --- | --- | --- | --- | --- |
| Blade Size | For use with: | Blade Thickness | Blade Depth | Teeth per Inch | Drill Size for Piercing |
| 6/0 | 24 gauge | .0070" | .0140" | 76.0 | 79 |
| 5/0 | 22-24 gauge | .0080" | .0157" | 71.0 | 78 |
| 4/0 | 22 gauge | .0086" | .0175" | 66.0 | 77 |
| 3/0 | 22 gauge | .0095" | .0190" | 61.0 | 76 |
| 2/0 | 20-22 gauge | .0103" | .0204" | 56.0 | 75 |
| 1/0 | 18-22 gauge | .0110" | .0220" | 53.5 | 73 |
| 1 | 18-20 gauge | .0120" | .0240" | 51.0 | 71 |
| 2 | 16-18 gauge | .0134" | .0276" | 43.0 | 70 |
| 3 | 12-14 gauge | .0140" | .0290" | 40.5 | 68 |
| 4 | 10 gauge | .0150" | .0307" | 38.0 | 67 |
| 5 | 8 gauge | .0158" | .0331" | 35.5 | 65 |
| 6 | 6-8 gauge | .0173" | .0370" | 33.0 | 58 |

What size saw blades do jewelers usually use?

The size of saw blades jewelers use depends on the material that needs cutting. The typical blade size used for silver metal is 2/0, while gold and platinum usually need a size 3/0.

Jeweler sew blades are typically sold in bundles with various blade sizes that may come in handy when working on various materials.

The blade size 3/0 is one of the most common sizes used by jewelers as a piercing blade. When making very fine jewelry or cutting a fragile metal or any thin material used for jewelry-making, you need to use a finer blade. For general purpose cutting, you may use a coarser and heavier blade.

A 2/0 saw blade is the best option for all-around use for a starter in jewelry making; then, you can move on to a 4/0 blade size once you have mastered the 2/0. When creating more advanced and intricate jewelry, a 6/0 saw blade size is the best to use.

Saw blade sizes range from finest to coarsest: 8/0, 7/0, 6/0, 5/0, 4/0, 3/0, 2/0, 1/0, 0, 1, 2, 3, 4, 5, 6. The availability of the different blade sizes depends on the manufacturers of these jeweler saw blades.

The rule of thumb for jewelers is to pick the blade size best suits the thickness of the material being sawn. Keep in mind that the ideal ratio is three teeth on the materials at any time.

What kind of saw do jewelers use?

The jeweler saw, also called a piercing saw, is one of the essential tools in a jeweler's bench. You can use it for practical uses such as cutting raw materials, but you can also use it for cutting and piercing very fine and delicate designs.

The most common type of jeweler saw is the German pattern saw frame, although you can still find many other variants of this design in the market. This saw frame design has been tried, tested, and proven to work, and no amount of reinvention is needed.

The main parts of a jeweler saw frame are as follows:

Handle

The handle is where you hold the jeweler saw to cut or pierce with it.

Upper and Lower Clamps

The upper and lower clamps hold the saw blade in place.

Spring Arm

The spring arm is the part of the jeweler saw that experiences compression.

Throat Depth

The throat depth determines the width of metal sheets you can cut with your saw. It usually ranges from one inch to eight inches.

If your saw has a bigger throat, then you can cut wider metal sheets with it, but at the cost of stability. Sawing with a shorter throat is more stable and precise, but the size you can cut is minimal.

An average throat depth to get the most advantage is three inches.

Height Adjustment Knob

You can use non-standard-sized saw blades by adjusting the height adjustment knob. You can also correct the tension on your blade with this knob.

Why do my jeweler saw blades keep breaking?

Sawing with too much force or trying too hard can break your blade. You must also make sure that your blade has the correct tension because a loose blade has a greater possibility to break.

Look at these few tips and tricks to properly use a jeweler saw.
Avoid sawing with too much force. Sawing too hard can indeed break the blade.
Always check if your blade has the correct tension. A loose blade will most probably break.
Start sawing with your blade tilted slightly at an angle, then move to a vertical position and continue your sawing. The cutting motion of a jeweler saw comes from the elbow and not the wrist. In sawing comfortably, you hold the saw frame lightly and saw using long, even strokes.
Keep the saw steady and turn the piece you are sawing instead. Doing it in this manner can give you more control over where your saw cuts through.
Do not hold your saw handle very tightly, and avoid pushing the blade into the metal. Light sawing is a better way to do it so that the saw blade can move up and down quickly and avoid breaking. Forcing the blade can make it snap. As jewelers put it, "Let the saw do the work."
As much as possible, use the whole length of the blade when sawing and guide the blade forward with only light pressure.
Turning a corner can also cause a saw blade to break. A good tip is sawing in place as the blade turns. This type of movement will keep the blade from breaking.
Make sure to brace the piece you are sawing on a bench pin clamped to your worktable so you can work on a stable surface.
It would be best if the bench where you saw and will be mounting your bench pin should be at eye level so you can comfortably rest your elbows as you do intricate work.
When you use a blade lubricant, you lower the risk of breaking them often. The lubricant prevents the blade from binding and sticking as it moves up and down in very little space. Applying lubricant also extends the life of your saw blades.