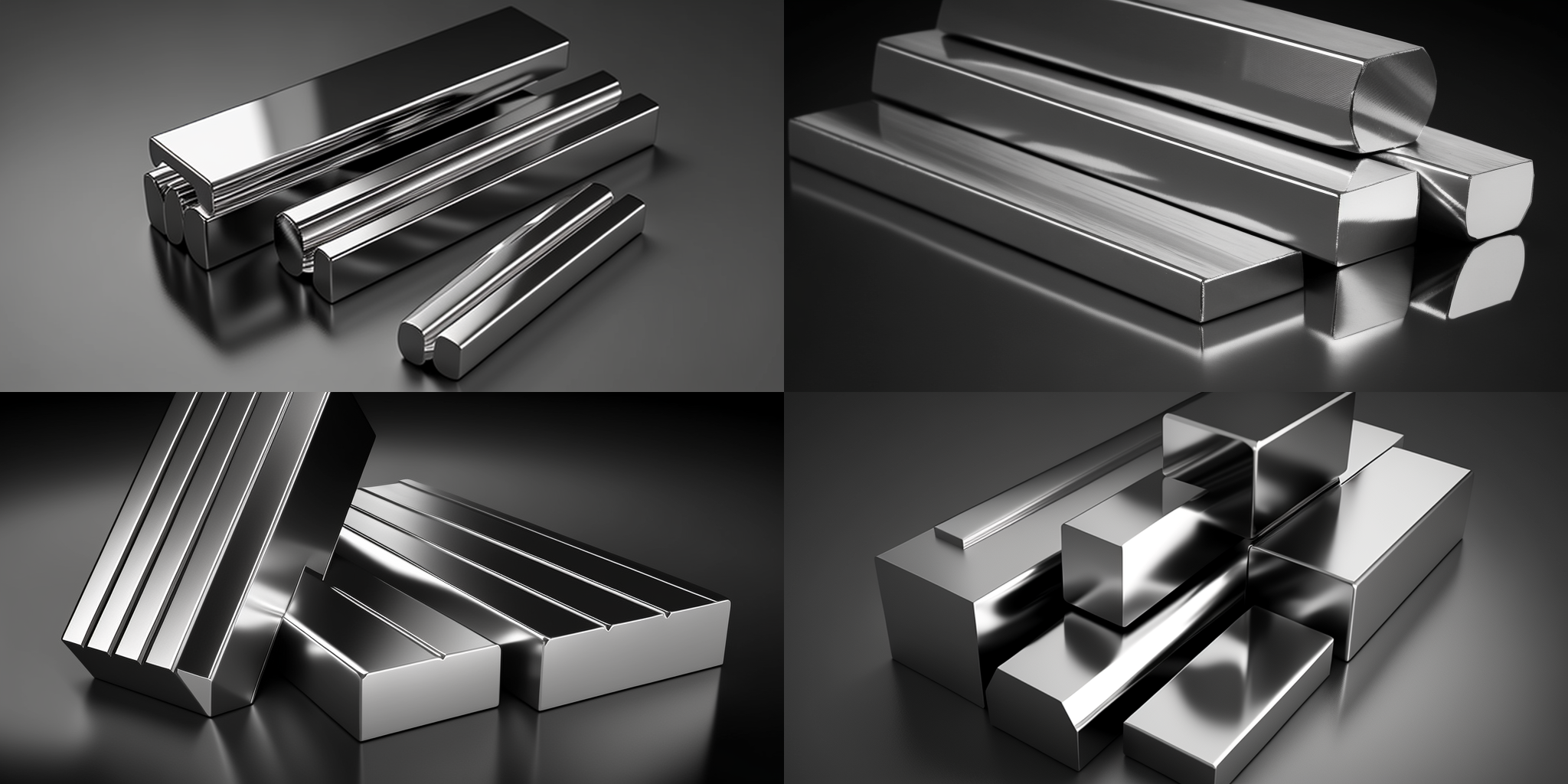 Zinc alloy, also known as Tibetan silver or misnomer, is a popular material used in jewelry making. It is not only affordable but also safe and skin-friendly! Zinc alloy jewelry is safe to use because it is free of lead, a toxic substance that makes other jewelry unsafe.
Zinc alloys are ideal for jewelry making because they are durable and corrosion-resistant. They are also versatile as manufacturers can easily combine them with other metals. Please continue reading if you want to find out more about zinc alloys.
What is zinc alloy?
Zinc alloy is a material that jewelry makers usually use. It is a combination of many elements that creates a material with greater strength and resistance to corrosion. Manufacturers rarely use zinc in its pure form, which is why they combine it with other elements.
Manufacturers use zinc to form many useful alloys. Brass, a popular alloy, is a combination of zinc and alloy. Industries commonly use it for various things because of its corrosion resistance. Nickel silver is another popular zinc alloy widely used to make silverware.
Does zinc alloy contain nickel?
Generally, some zinc alloys may contain nickel, which is the leading cause of allergies. Nickel allergy develops when your immune system views nickel as a harmful substance. So, if you take an interest in zinc alloy jewelry, it is best to avoid those that contain nickel.
Out of the two popular zinc alloys, brass and nickel silver, I would recommend using brass for your jewelry. Brass does not contain nickel, which is why it is not a top allergen for its wearers. But, some brass forms have nickel, although they are not common.
Does zinc alloy contain lead?
Zinc alloys contain many elements. Some zinc alloys have lead, which can be exceptionally harmful to wearers. But, there are many lead-free zinc alloys that you can use for jewelry making.
You can use brass, a lead-free zinc alloy, to make your DIY jewelry. Ensure that you use materials without excessive copper because it can cause skin reactions for those with sensitive skin.
You can also use nickel silver, a combination of nickel-copper and zinc. It is also a popular jewelry-making material because of its durability and corrosion resistance. But, remember that it contains nickel, which can be a problem for some wearers.
Is zinc alloy rustproof?
Corrosion resistance is one of the reasons why zinc alloys are popular in jewelry making. Zinc is rustproof essentially because of the protective layer it produces.
Zinc naturally reacts with carbon dioxide in the air and forms a zinc carbonate layer. It significantly reduces the corrosion rate of ferrous metals. This layer is essential as it creates a coating that contributes to its corrosion-resistant barrier.
This protective barrier keeps out the moisture that speeds up the corrosion process. Note that zinc alloy jewelry may change color or eventually rust at a meager rate, depending on its environment.
Is zinc alloy magnetic?
While they are generally safe, magnetic jewelry can be dangerous as it might cause interference. Even though zinc can interact with strong magnetic fields, zinc alloys are essentially not magnetic. So, there should not be any problem with interferences.
Does zinc alloy jewelry change color?
Unless they have a protective coating,zinc alloys will eventually change color because of oxidation. Exposure to air can cause a color change, which will make your jewelry look black, brown, bluish, or even greenish.
The metals that make up your zinc alloy jewelry tarnish on their own, so it is inevitable for your jewelry to tarnish eventually. Besides oxidation, scratching and denting can also cause tarnishing. The dents and scratches allow moisture in, which reacts with the metals.
Extreme temperatures or humidity can also hasten the tarnishing of your zinc alloy jewelry. So, you need to avoid these environmental conditions while wearing your pieces.
How to care for zinc alloy jewelry?
Zinc alloy jewelry is beautiful, affordable, and durable. You need to take good care of your items if you want them to look their best for as long as possible. Here are some tips on how to care for your zinc alloy jewelry:
Avoid placing your pieces on moist or wet areas when not in use. Instead, you need to store your zinc alloy jewelry in an airtight container. You can place a small silica gel sachet to absorb the excess moisture that might still be present.
Use a soft cloth to clean your zinc alloy jewelry. Using abrasive fabrics may scratch your items. These scratches will expose the metals that might react to air or moisture, causing them to rust or tarnish.
Gently clean your zinc alloy jewelry once in a while to maintain its beauty and luster.
How to clean zinc alloy jewelry?
Zinc alloys are a popular option for jewelry making because they are beautiful and versatile. But, tarnishing can sometimes be inevitable for some jewelry items. Here are some ways to clean and care for your zinc alloy jewelry:
You can use an ordinary household non-gel toothpaste to clean your tarnished zinc alloy jewelry. Do it by working the paste into a lather and apply it to the area that needs cleaning. Remember to use soft-bristled, so it will not cause any further damages to your item.
Rinse your jewelry thoroughly after cleaning to ensure that there are no toothpaste residues on it. Wipe your zinc alloy jewelry dry to see the luster back on your beautiful piece.
If you do not have non-gel toothpaste, you can use a combination of fresh lemon juice and baking soda to make a paste. Apply the paste onto the tarnished area, then proceed with the same process using toothpaste.
Besides toothpaste and lemon juice-baking soda paste, you can also use your nail polish remover! You can remove the black finishes on your jewelry by using a cotton bud dipped in nail polish remover. The tarnishing should dissolve in the remover, leaving no dark spots behind.
If the black finished already covered your entire jewelry piece, you could dip it whole into the remover. Let it sit for a few minutes to ensure that the nail polish remover sticks to the tarnishing.
Brush the stains off after letting your jewelry sit in the remover for a few minutes. Use a soft brush to avoid causing any further damage to your item. Rinse your jewelry thoroughly after brushing, and make sure that you gently wipe it off with a soft cloth or towel.
Remember that the cleaning agents that you use can either help clean your zinc alloy jewelry or cause more damage. Make sure that you are careful and gentle in handling your items. You can also do more research if you want to look for other ways to clean your jewelry.
Does zinc alloy turn your skin green?
Zinc alloys contain various metals that, generally, can turn your skin green. Although the zinc component on your jewelry provides a barrier, your skin may still inevitably turn green.
Scratches on your zinc alloy jewelry will expose the other corrosive metals and cause a reaction with the environment. The most common metals that cause your skin to turn green are copper, nickel, and silver.
These metals oxidize when they react with their environment, which causes your skin to turn green. One of the most common environmental factors that contribute to skin discoloration is your sweat.
The discoloration may also be because of substances on your skin like sunscreen, lotions, or perfumes. This reaction usually happens, especially when your environment is humid or has a lot of moisture.
What metals turn your skin green?
Although jewelry is beautiful and meant to elevate your style, some of the metal components can turn your skin green. There should be specific materials that you should avoid if you do not want to encounter this problem. Here is a simple list of the metals that turn your skin green:
1. Copper
Copper is the most common metal in jewelry pieces that turn your skin green. It oxidizes in moist or humid conditions to form copper oxide. This substance is the one responsible for turning your skin green.
Some jewelry makers use copper to strengthen and make their jewelry pieces more durable. Copper or copper alloy jewelry inevitably tarnishes depending on the amount of copper content used. This tarnishing makes your skin turn green.
2. Nickel
Nickel is a prevalent metal allergen found in jewelry among many people with sensitive skin. It also turns your skin green once your jewelry tarnishes. It is why some people may experience some inflammation along with skin discoloration.
Many jewelry experts tell buyers to avoid jewelry that contains nickel as much as possible. Some common allergic reactions it can cause include itchiness, skin rashes and redness, and pus may even develop.
3. Silver
It is common for silver to react with skin when manufacturers use it as plating for cheap jewelry. Acids cause the silver to undergo oxidation, tarnishing the jewelry and eventually turning the skin green.
How to prevent green skin from jewelry?
No matter how expensive your jewelry is, some pieces inevitably tarnish and can cause skin discoloration. Here are some ways to prevent green skin from jewelry:
Avoid jewelry that contains cheap metals. Instead, you can opt for jewelry in stainless steel, platinum, and rhodium-plated jewelry pieces.
Try to avoid applying sunscreen, lotions, and perfumes where you wear your jewelry. These substances may react with tarnished jewelry and cause skin discoloration.
Remove jewelry pieces before washing your hands, taking a bath, or swimming. Jewelry will react to water, and the corrosive metals in it will turn your skin green.
Apply a polymer coating like clear nail polish. This substance will act as a barrier between your skin and the metals in your jewelry. Remember to reapply the coating once in a while because it will eventually wear off.
Ressources