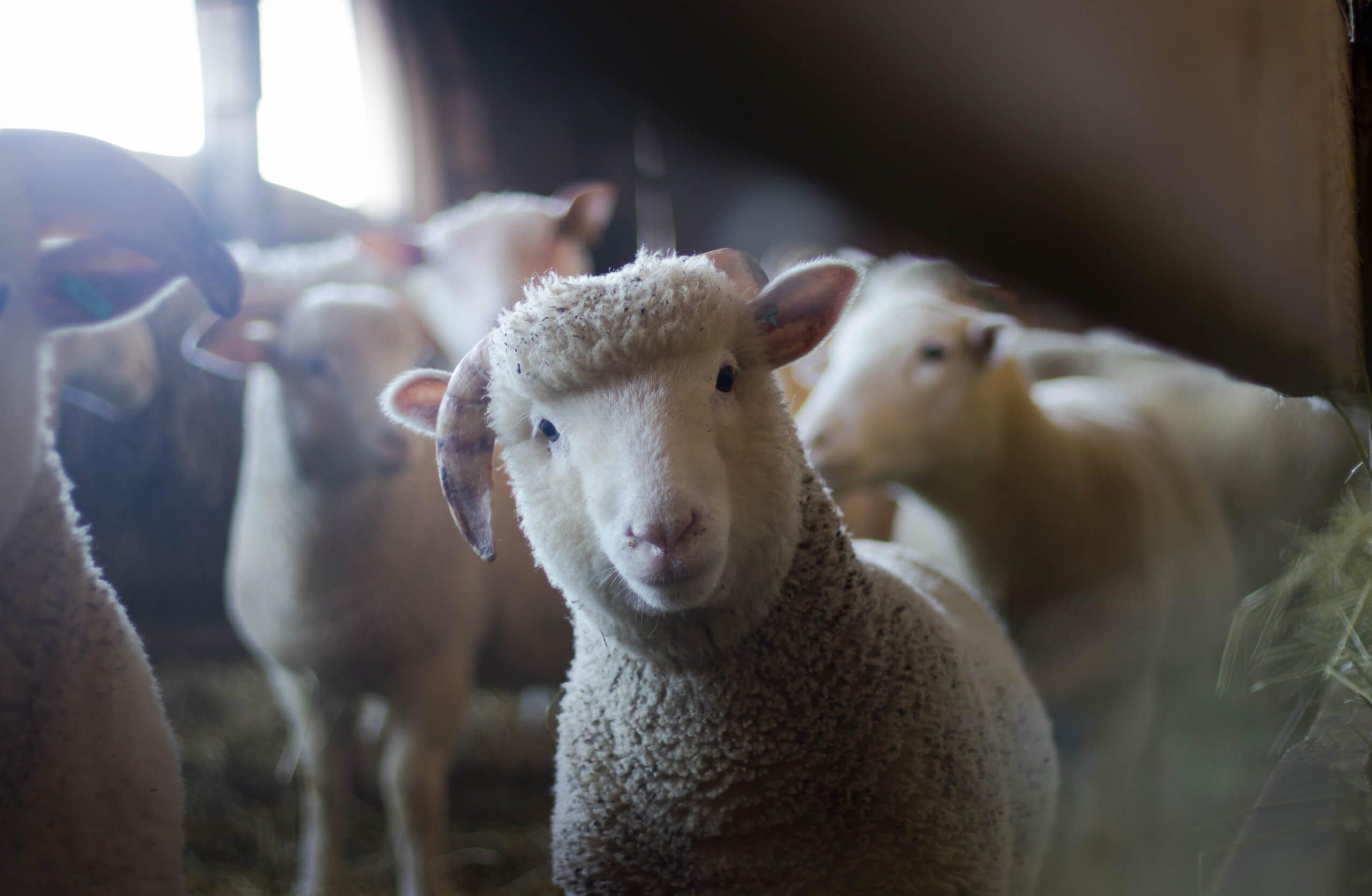 Mohair is one of the sought-after and valuable natural fibers. This type of hair fiber comes from the Angora goat. It has a lot of uses that textile manufacturers and designers love. Luxurious sweaters, garments, and upholstery are only a few uses of the Mohair fiber.
The Mohair fiber has a soft and silk-like texture. Unlike sheep wool, this fiber is less itchy. Some with sensitive skin still find Mohair a bit itchy, it still is softer compared to other wool fibers.
Yarn and fabrics made out of Mohair fiber are three times stronger than sheep wool. Its elasticity makes it a favorable fiber making yarns and textiles. It allows you to twist, stretch, and change shape without causing damage to the fiber.
Mohair is also lightweight and non-flammable. These properties make it a favorable upholstery material for airlines. It also provides a warm and cozy feeling without giving intense heat to the body. This makes it a great material for knitting garments.
Textile manufacturers and designers refer to Mohair as the "Diamond Fiber". Its natural luster outshines other natural fibers. Mohair is not a perfect fiber. Some may not be able to tolerate its subtle itchiness, but that should not turn you off.
Textile and yarn manufacturers use unique wash treatments to make Mohair more skin-friendly. Its texture is way less irritating to the skin.
Mohair fiber also takes colorants and dyes well. This is why it produces fabrics and yarns in vibrant colors. So, if you are considering Mohair for your next project, read on. The succeeding topics will give you better insights about this remarkable fiber.
What Does Mohair Feel Like?
The Mohair fiber comes from Angora goats. It is natural hair, so its fibers have tiny scales or cuticles on them. But unlike other wool fibers, Mohair is less itchy. Only a few with extreme skin sensitivity may not be able to tolerate this, but overall, it's a soft fiber.
Mohair is a kind of luxurious wool that is popular through its lustrous and strong fibers. This fiber has that natural sheen to it which makes fabrics and yarn shine when hit by the light.
The following properties make Mohair a unique fiber.
Natural Strength and Resilience
Mohair has inherent strength. You can twist and bend it without causing breakage or damage.
This fiber has a natural luster that gives it a unique shine when the light hits. It is comparable to the sheen of the silk fiber.
One property that gives Mohair a nod among designers and knitters is the warm feel it provides. Sweaters made out of this fiber regulate body temperature. It gives the right warmth and comfort to your body.
Mohair can absorb colorants well. This is the reason why Mohair fibers have vibrant and sheen colors.
Mohair has undeveloped scales compared to that of the sheep. Their scales are so tiny that they do not interlock or tangle.
Mohair provides a certain level of softness and shine that is comparable to silk. For the most part, it is safe and non-irritating to the skin.
Mohair does not crease or wrinkle. This is why it is a favorable material for garments and upholstery.
Breathable and Moisture-Wicking
Since Mohair is a natural fiber, it is breathable. It is also moisture-wicking, so it is comfortable on the skin.
Mohair has a natural fire-retardant property. This makes it non-flammable.
How Do I Stop My Mohair From Itching?
Mohair is soft and less irritating than other natural fibers. But in case you still feel a little itchy wearing your Mohair sweater, here are some tips you can consider.
Turn your Mohair garment inside out. Soak it in a solution of cold water and a few spoonfuls of clear vinegar. Let it sit for about 15 minutes. Make sure that the solution covers the entire garment.
Drain the water but do not wring or squeeze the garment. In the same container add a generous amount of hair conditioner. Yes, hair conditioner because Mohair is a natural hair fiber. Message the conditioner all over the garment.
Let the garment sit for about 30 minutes. Rinse with cold or room-temperature water. Remove the water but do not squeeze it. A gentle hand pressing is enough to remove the water.
Dry it flat on a mesh dryer. Once dry, fold it well and place it inside a ziplock bag.
Place this zip-lock bag with the garment in it, inside the freezer. Leave it overnight.
The next day, get it from the freezer. Now, your Mohair garment is extra soft and non-irritating to your skin.
Is Mohair Better Than Wool?
Mohair has qualities that are better than wool. But, there are wool fibers that are better than Mohair. The point of comparison depends on what properties you want to compare. Wool fibers have many types. There are sheep wool, alpaca, merino, cashmere, and more.
If you will compare Mohair in terms of strength, then it is by far the toughest. You can fold, twist, and stretch it without breaking the fiber. Mohair is more resilient and more durable than the usual sheep wool.
These are some properties that make Mohair better than some wool fibers.
When it comes to softness, Mohair is comparable to silk. It is softer than the sheep wool, but a stiffer compared to merino.
Mohair is less itchy or skin-irritating than other wool. It is because its fiber cuticles are less developed.
This fiber does not tangle or felt. Unlike other fibers such as the wool, Mohair does not entwine or tangle. The scales on its fibers are so tiny that they cannot interlock or intertwine.
Mohair has a natural luster on it. It makes this fiber look sheen and luxurious. Regular sheep wool does not have a sheen on its fiber.
Colored Mohair is more vibrant. This natural hair fiber absorbs colorants well. Its natural shine, plus the good absorption of dye makes Mohair fiber more vivid than wool.
Mohair is no doubt a great natural fiber. It is better than wool in many ways. The most notable traits that make Mohair stand out are its strength and luster.
Can You Be Allergic To Mohair?
Anyone can have allergic reactions to anything, whether on food or clothing. The common sign of allergic reaction is skin irritation and frequent sneezing. These allergic reactions vary from one person to another.
Some develop a slight reaction while others experience severe conditions. Food and natural fibers are common causes of allergic reactions. Do not believe the notion that anything natural is safe and non-allergenic. Mohair does cause allergies.
Yes, even Mohair is a natural fiber, it can cause allergies to some people. But you must not confuse allergic reactions to sensitivity. These two are different.
Sensitivity is more of a mild reaction to something. Meanwhile allergy is more on the genetic reaction of the body to something. You may categorize mild reactions as sensitivity, while severe conditions as an allergy.
You can say you are sensitive to Mohair, for instance when you get skin irritation wearing it. But if the irritation stops when you take off the garment, then you are sensitive to it.
Common signs of allergic reactions to Mohair
Severe skin itchiness resulting in rashes, some times blisters
Eyes irritation, redness, and puffiness
Consecutive sneezing resulting in a runny nose
Severe allergic reactions
Swollen and red face and body parts exposed to the fabric
Difficulty breathing due to narrowing airways
Dropping blood pressure
Asthma attack
Sinusitis
Ears and lung infections and inflammation
How to Stop Allergic Reactions?
At the onset of the reaction, take off or stay away from the Mohair garment or fabric.
If you start sneezing and coughing, take antihistamine medication.
You must consult a physician once you feel swelling of your face and body parts exposed to Mohair.
When you start having difficulty breathing, seek immediate medical attention.
Once you notice that you have the sensitivity to Mohair or wool, steer clear from them. Your sensitivity might get worse if you continue to wear or get near the fabric.
Why Is Mohair Expensive?
As explained earlier, Mohair is a luxurious natural fiber because of several properties. Among these high valued properties are the following.
Mohair has an inherent luster that gives it a beaming shine when light hits. Its lustrous fibers are comparable to that of silk.
Mohair is durable and resilient. You can stretch, twist, and pull it, but it won't break. It is the most durable animal hair fiber.
This fiber is lightweight and soft. Airlines and luxury furniture makers use it as their upholstery fabrics.
Mohair is almost non-flammable. This is why most children's teddy bears use Mohair.
You can stretch or pull Mohair up to 30% of its length and not result in breakage. This is also the reason why this fiber is wrinkle-resistant.
Since it is a natural fiber, it is breathable. It gives comfortable and regulated temperature to the body.
Aside from these remarkable properties of Mohair, this fiber is fine and easy to dye. It takes colorants well, resulting in vivid and sheen colors.
You might have more questions about this fiber. So, here are the answers to some common questions about Mohair and wool.
What animal is Mohair from?Mohair comes from Angora goats. These goats originated from Tibet. During the 16th century, these goats were introduced in Ankara, a Turkish province. This is where the name "angora" came about.
Is mohair warmer than wool?Mohair offers a warmer and more comfortable feel than sheep wool. Mohair is moisture-wicking and gives well-regulated body temperature.
Is mohair more expensive than cashmere?Mohair and cashmere are both luxurious natural fibers. Mohair is more expensive than cashmere because of the production process.
Is mohair a cashmere?Mohair and Cashmere are two different fibers. Mohair comes from Angora goats, while Cashmere comes from Capra hircus laniger or Cashmere goat.
What is the most expensive wool?There are many types of luxurious wool fibers, but Vicuna wool is the most expensive. Its price ranges from $1,300 to $3,000 per yard (0.91 m.). This natural hair fiber comes from Peru.
Which country produces the best wool in the world?Australia produces the highest amount of wool in the world. It produces about 25% of the world's wool supply. In 2015 – 2016, Australia was able to produce wool that is worth around $3 billion.
More pages: 
What Wool Can I Use Instead Of Mohair?
There are a couple of wool fibers that you can use as alternatives to Mohair. When it comes to softness and fineness of the fibers, you may use the following as an alternative to Mohair.
This is a soft and fine fiber from merino sheep. Like the Mohair, it has smaller scales compared to regular sheep wool. It is soft and provides regulated temperature on your body. It is a perfect fiber for garments.
This comes from Cashmere goat and is as luxurious as the Mohair. It is also light, soft, and durable. It is also on the high-end price point. Cashmere is also a good insulator, so it gives cozy and comfortable warmth to the body.
You may also use blended fibers of Alpaca with Merino and Lambswool with Merino. These blended fibers make a good fabric or yarn.
Mohair indeed is a luxurious fiber. It is expensive for a lot of good reasons. No wonder garments made out of Mohair is expensive.
If you have the budget, it is worth buying garments or furniture made out of Mohair. But if not, there are still other options like the Merino and other wool blends fibers.
You need to be careful, though. Even if Mohair is natural and expensive doesn't mean it is good for you. When you want to buy Mohair or other wool fabrics, make sure that you are not sensitive or allergic to it.
Once you find out that you have a sensitivity to Mohair, do not force yourself to buy or wear it. Life is too short to fret on a fabric that is not comfortable for you.