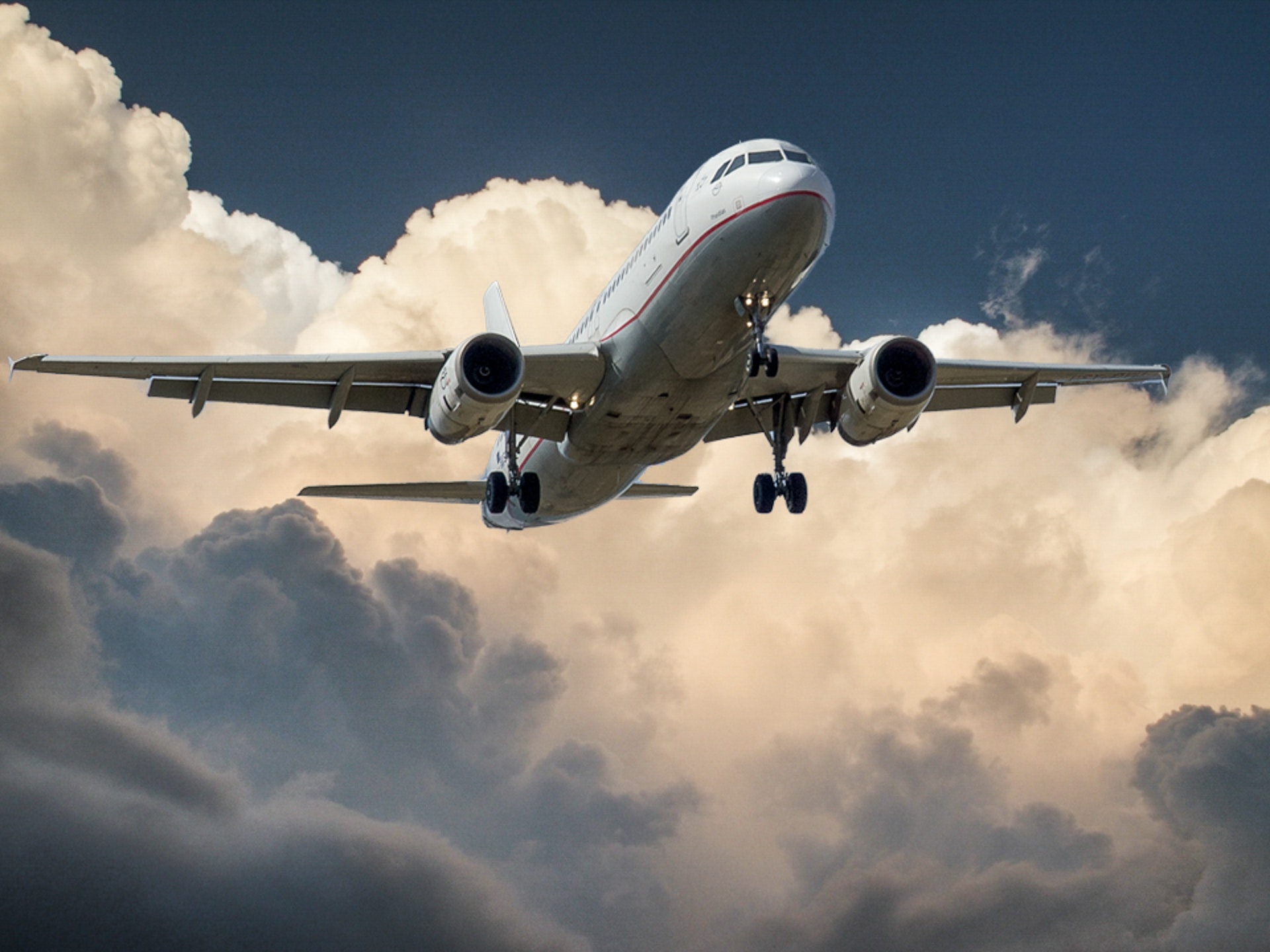 You can cross-stitch on a plane and bring your tools or kits in your carry-on or checked baggage. But you need to remember that there are airport and airline regulations to follow. It is best to call your airline and get the latest security rules.
You also need to keep in mind that regulations can change now and then. Do not be too confident with what you already know. It is always best to double-check with your airport and airline. Doing so will help you ensure that you only bring allowed items on a plane.
Can you take sewing needles on a plane?
Generally, you can take your sewing needles and other needlepoint tools on a plane. You can place them either in your carry-on or checked baggage.
The TSA advises keeping your needles enclosed in a hard container when not used. You can buy something like a John James Pebble, which is clear and enclosed. You might also want to limit the number of needles that you bring.
Can you bring scissors on a plane?
You can bring your scissors on a plane and place them either in your carry-on or checked baggage. If you want them in your carry-on, the scissors must be less than four inches from the pivot point.
You may bring this type of scissors if you find any, but it is not much use for cross-stitch. You can choose to bring micro scissors or thread cutters as an alternative. They are perfect since they are small but useful.
But if you want to place them in your checked baggage, you need to wrap your scissors securely. Doing so will prevent injury to baggage handlers and inspectors.
Here are other tips on how to cross-stitch in an airplane:
Put your cross-stitch materials in a clear, enclosed bag. Doing so will make it more convenient for you and the airport security officers.
You should think about your neighbors if you can select your seat. Choose your seat depending on whether you stitch with your right or left hand.
Use shorter pieces of embroidery floss.
You may consider preloading your needles before your flight. Doing so will let you start stitching directly without having to use scissors too often.
Stop stitching if there is turbulence so you would not get ugly stitches.
Bring a back-up cross-stitch project in case your flight gets delayed.
Bring a small cross-stitch project so you would not find it difficult to handle in the plane.
Bring a project that only needs a few colors. It will be easier if you do not have to change colors often.
What is a stamped cross-stitch?
If you are looking for something different to try in cross-stitching, a stamped cross-stitch may be the one for you. Stamped cross-stitch are patterns stamped onto the fabric, which you stitch over. When you finish the pattern, it should look like a counted cross-stitch.
Companies sometimes print the cross-stitch pattern onto the fabric in the same colors that you will use to stitch the design. It makes it so much easier for crafters to complete. All you need to do is follow the squares and their colors.
You can usually find stamped cross-stitch in kits with all the threads you need to finish. They also come in many sizes and motifs, making them ideal for beginners.
How to do stamped cross-stitch?
Stamped cross-stitch is much easier than counted cross-stitch. But there are a few things to remember to make your design prettier. Here is a simple guide to doing stamped cross-stitch:
Unfold your canvas and take a look at your pattern and materials. Most stamped cross-stitch patterns come in kits that include a needle and some colored embroidery floss. If these essential items are not in your kit, you will have to buy them.Tapestry needles are the best for cross-stitch because they are blunter and longer than the typical sewing needles. Remember to discard any old needles with marks or rough areas as they can damage your fabric and threads.Stranded cotton is the main thread used for cross-stitch. It consists of six strands, but you only need two strands. So, you get a lot out of one skein of floss. Cross-stitch kits have a chart that indicates which colors you need to buy.
Thread your needle. Embroidery floss typically comes in bundles. You need to separate the strands first before threading your needle.
Start at the center and work outward. Find the center of your stamped cross-stitch by folding and creasing the fabric.
Create your "X" stitches. Each of these stitches consists of two stitches. One is from the upper left to the lower right corner. The other is from the upper right to the lower right corner. Make sure that you match the colors of your floss and fabric.Stitch uniformly from corner to corner in each of the colored squares. Doing so, you should have a fuller, more finished appearance.
Anchor the ends of your floss. Do this step by working it under other stitches on your fabric's back when you start and finish each set of strands. Doing this step instead of knotting will help you preserve a clean and flat face on your craft.
Here are other tips for completing your stamped cross-stitch project:
Ensure that you have a needle and all the needed thread colors before you get started. You can also buy an embroidery hoop to hold your work steady.
Stitch only on areas where you see printed color on the fabric. Try not to cover up any white areas.
Does stamped cross-stitch washout?
Some beginners make the mistake of washing their stamped cross-stitch. It is not advisable to wash your stamped cross-stitch. Doing so will wash out the printed design. Keeping your hands and work area clean should be enough to keep your projects in good condition.
There are other things you can do if you want to remove stain from cross-stitched fabric. Gently spot clean it by blotting it with a clean cloth and mild non-biological powder. Never immerse the designs in water and do not dry-clean them.
How to remove stains from cross-stitch fabric?
Stain removal is something you would want to avoid at all costs. But there are still inevitable times when accidents happen. Here are general tips on how to remove stains from your cross-stitch fabric:
Try to soak up excess liquid immediately.
Carefully scrape off any solid matter.
Dab on your fabric instead of scrubbing.
Use a white cleaning cloth to prevent leaving any dye on your cross-stitch.
Work from the back of the stain. You can also work from the outside of the stain into the middle.
Use vinegar to remove stains.
Soak a clean, white cloth with white vinegar.
Dab the stain with the soaked cloth.
Wash the fabric as normal.
Treat aged and yellowed fabric:
Prepare a solution of one part white vinegar to twelve parts warm water.
Soak your fabric in the solution overnight.
Wash your fabric as normal.
Make a solution of three tablespoons of white distilled vinegar and two tablespoons of liquid detergent in one liter of warm water.
Gently rub your solution into the stain.
Blot it dry before you wash the fabric as normal.
Use lemon juice to remove stains.
It may seem careless, but many have a problem with removing rust from fabric. Although it can be difficult to do so, there is one method that you can try.
Lay your cross-stitch onto layers of paper towel. Make sure that you place it stain side down.
Squeeze lemon juice from half a lemon onto the stained area.
Leave it under direct sunlight to dry.
Wash the fabric as usual.
What is a counted cross-stitch?
Cross-stitch is a famous type of counted thread embroidery in which crafters create X-shaped stitches to form a pattern. Counted cross-stitch is a cross-stitch form. It involves counting the threads on a piece of evenweave fabric in each direction.
Unlike in stamped cross-stitch, manufacturers do not pre-stamp the pattern on the fabric. Instead, it comes on a separate sheet of paper along with its color key. The color key comes in symbols that correspond to a certain color laid on the pattern.
Counted cross-stitch comes in a wide variety of styles, shapes, and sizes. You work the patterns from a chart by counting stitches. Follow the arrows indicating the horizontal and vertical centers.
More pages: 
What is the difference between stamped and counted cross-stitch?
You can find the difference between stamped and counted cross-stitch on their names. Stamped cross-stitch patterns have designs printed on the fabric. In contrast, stitchers count stitches based on a chart in counted cross-stitch.
Choosing the type of cross-stitch to do all depends on your personal preferences and other factors. These key factors include your skill level and the pattern's degree of complexity.
You may want to stick with stamped cross-stitch first if you are a beginner. The patterns have printed guides for you to produce a better product. It is perfect if you believe that you are still struggling with counting the squares correctly.
It is also best to stick with stamped cross-stitch if you want to try something simple and basic to stitch. In general, these patterns use fewer colors, and everything will be easier for you. The main goal will be to relax, have fun, and improve your skill little by little.
But, if you feel like you can handle a more challenging cross-stitch pattern, then counted cross-stitch is the one for you. There is no limit to the level of complexity you can reach with these designs. So you can push your creativity to its limit.