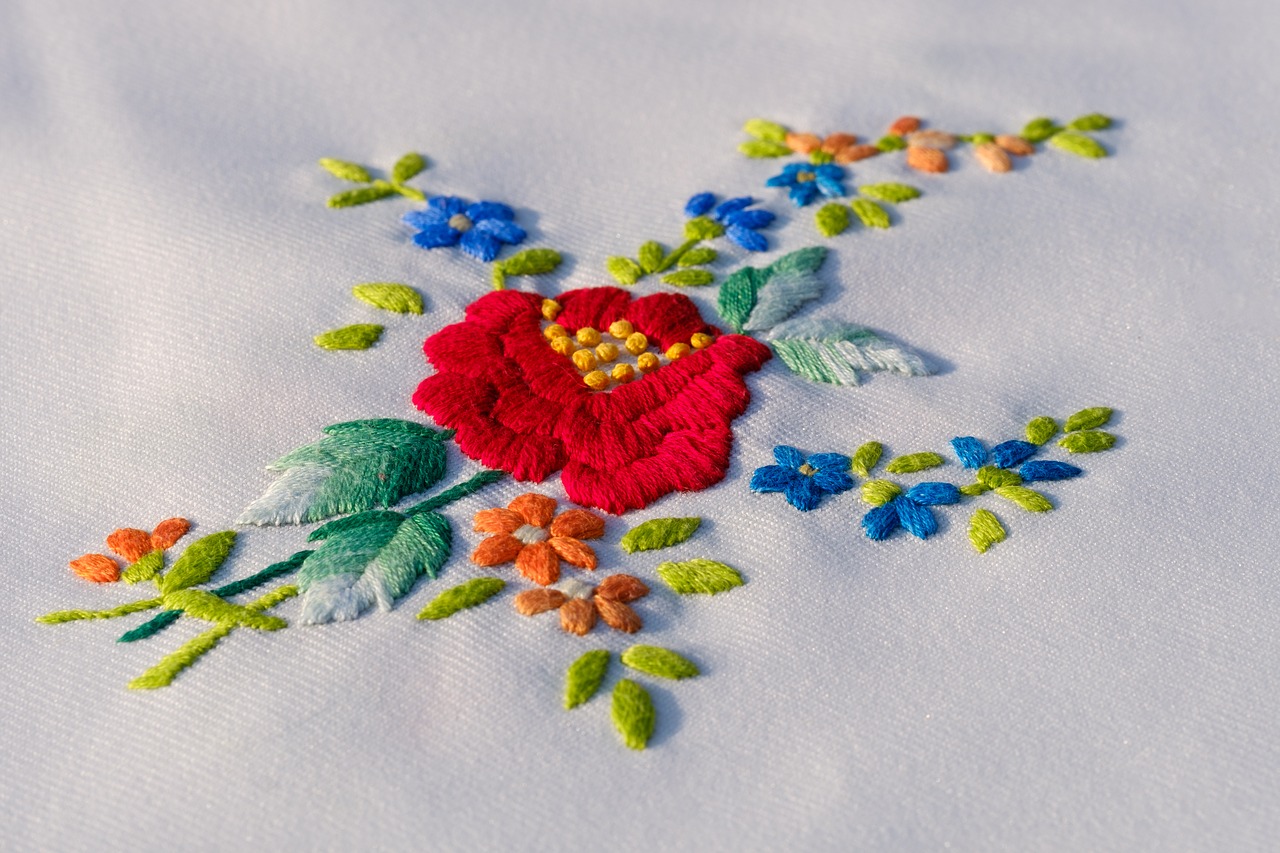 Skipped stitches are one of the many common problems when using embroidery machines. One of the most common reasons why embroidery machines skip stitches is needle problems. So, it is best to check if yours is dull or has a nick or bend on it.
An embroidery machine may skip one or more stitches when you do not take care of it. It may be a common problem, but you should not ignore it as it weakens your sewing's integrity. So, I will share some of the causes of skipped stitches and what you can do to fix them.
1. Bad Needle
As I mentioned, the most common cause of skipped stitches is a problem with the machine's needle. Here are some of the examples of a bad machine needle:
○ Your machine's needle may have a slight bent, although you might see the bend.
○ The needle may have a dull point because of repeated use
○ Your needle may have a nick in it
Note that the needle is a replaceable and inexpensive part of your beginner embroidery machine. So, it is best to change it after some time to prevent skipped stitches. Also, it is ideal to use the correct size and type of needle for your work.
2. Wrong Needle
Besides checking your needle for any damages, it is also best to see if it is the correct type of size. Note that selecting the right needle can make the difference between complete or skipped stitches.
Like threads, needles also come in various sizes and levels of sharpness. So, knowing which is the best for your embroidery machine and fabric is vital for good results. Also, it ensures your machine's longevity.
3. Bad Thread
Thread quality may also be one of the reasons why your embroidery machine is skipping stitches. Note that high-quality thread has minimal fuzz or any damages. So, they are less likely to break or create problems while your device is operating.
Experienced embroiderers usually suggest re-threading machines at the first sign of skipped stitches. But, please make sure that you are following your machine's instructions.
Also, it is best to use the right thread that matches your needle and fabric to get the best results. By doing so, you are preventing any more issues from happening and saving your piece from ruin.
4. Wrong Machine Tension
You may also want to check your machine's tension if you notice that the stitching is different in certain areas. Adjust it by following your machine's instructions or by experimenting with the dial. But, make sure to test it out with scrap materials first to make sure it works well.
You can also try to loosen your grip or slow down while stitching and see if it fixes the problem. If not, then you can also try adjusting the tension on your bobbin case.
5. Dusty Bobbin Race
Another common cause of skipped stitches is dust or lint in the bobbin race. You can try cleaning it out and see if your machine will operate better than before.
How to prevent skipped stitches?
Skipped stitches usually show underlying problems in your embroidery machine. One of the best ways to prevent skipped stitches is to maintain your device in good condition. Here are some ways to prevent skipped stitches:
1. Cover your machine when not in use.
Remember always to cover your embroidery machine when you are not using it. Doing so helps prevent the dust from entering different parts of your device.
As I mentioned, dust in your bobbin case can be one of the causes of skipped stitches. So, when you cover your machine, you are also preventing skipped stitches.
2. Replace the needles on time.
Needles are replaceable parts and one of the most common causes of machine problems. It is best to replace them on time. So, it would help if you change your needle every four to eight hours after using it.
Note that needles always become dull after some time, and when they do, they might cause more problems. For example, they can damage your fabric, stitching, or even the machine. So, replace your needles to save yourself and your materials from more problems!
3. Use the best type of needle base.
Besides replacing your needles, it is also best to use the correct type of needle base. Doing so is essential if you want to create beautiful results. So, get the one that is appropriate for the kind of fabric you are using. Here are some of the best needle-to-fabric pairings:
Ballpoint sewing needles have a medium tip that lets you gently slide it past the material. These needles are best for knits like jerseys, spandex, ribbing, and fleece.
Sharp needles are best for piercing through woven fabric like silk and crepe with ease.
Denim needles are strong and have sharp tips that work best for heavy woven fabrics like canvas and denim. Also, these needles are ideal if you are working with many layers of fabric.
Metallic or microtex needles are specialty needles with a larger eye and sharp point for working with metallic threads.
Leather needles have a wedge-shaped point. You can use them to cut through thick wovens like suede, faux leather, and heavy vinyl.
4. Use the right thread.

As I mentioned, it is also essential to use the correct type of thread that works well with your fabric and needle. Although buying low-quality saves you money, it will not save you from all possible problems it can cause.

Note that poor-quality threads can easily damage your bobbin case. Also, it can ruin your pieces and cause other issues with your embroidery machine.

5. Correct the bobbin.

Choosing the correct bobbin is also essential when it comes to machine maintenance. Doing so will ensure smooth and perfect stitching. But, using a bad bobbin can cause common problems with your stitching and machine problems.

6. Know your machine and read its manual.

Remember that knowing your machine is vital if you are trying to keep it in good condition. Also, it would be best if you read and follow its instructions. So, if you know how to take care of your machine correctly, you can prevent problems like skipped stitches.

7. Oil your machine.

If you want your machine to operate smoothly, then it would be best to oil it regularly. Doing so will help the moving parts function correctly and prevent dust from accumulating.

Also check: 
How to oil an embroidery machine?
As I mentioned, dust can be one of the reasons why your machine is skipping stitches. One way to prevent dust from accumulating is by oiling your machine. But, how do you do it properly? Here are the steps to follow to oil an embroidery machine:
Prepare to Oil Your Machine
Get your machine's instructional manual.

You may probably know that each embroidery is different. So, it is an excellent idea to check your machine's instructional manual before doing anything. The manual will tell you how to clean and oil your device correctly. Also, it ensures that you oil every part that needs oiling.

But, if you no longer have your machine's manual, you can probably get one on the manufacturer's website. There are also many guides and instructions you can find on the internet.

It is also best to know what type of embroidery machine you have. Note that not all machines need oiling because they self-lubricate. So, it is always better to read the manual well before cleaning or oiling.

Clean the machine before you oil it.
It would be best to clean your embroidery machine before oiling. Doing this step is essential if you do not want to cause any more damages. So, first, you will turn off and unplug your machine. Then, remove other parts that do not need cleanings, like the thread, plates, and foot.
Next, you will get a small, stiff lint brush to brush away any dirt or lint. You can also use tweezers to remove compacted pieces that are difficult to sweep. Also, remember that it is best to remove as much dirt and lint as you can.
Oil Your Machine.
Get your machine's oil.

Note that you cannot use any oil to clean your embroidery machine. Other inappropriate oils will evaporate and leave gummy residues on your device. So, it is best to use oil that is specifically for your type of embroidery machine.

Put tiny drops of oil into your machine's moving parts.

Please remember that it is better to use too little oil than applying too much on your machine. Use tiny drops of oil, following your machine's instructional manual.

It is best to take apart small areas of your machine so you can oil them properly. Then, carefully put them back according to the instructions on the manual. Also, be careful not to put oil on the parts that could develop stains when oiled.

Wipe away excess oil.
After oiling your machine's moving parts, it is best to wipe away any excess oil. Note that these oils could end up on your fabric and thread.
Use a damp, soapy towel to wipe the parts that you accidentally put oil on and let it sit. Then, do this step a few more times to make sure you get all excess oils.
Finally, test your machine to see if you missed any parts. It is best to make a few stitches on a piece of scrap fabric to see if any excess oil remains.