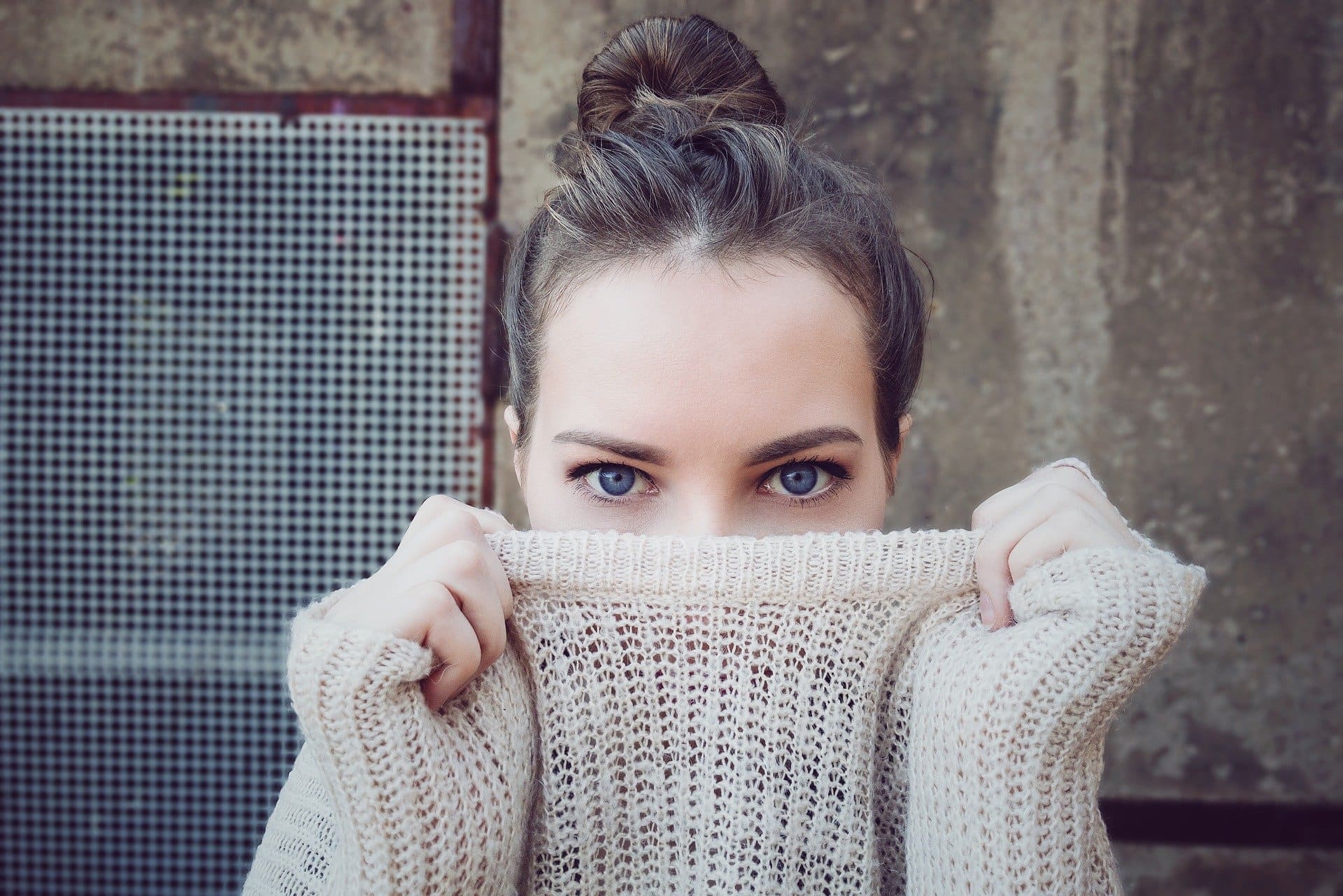 Knitted sweaters are now becoming a trend among all generations. Even kids and adults include this to their must-have items. Its coziness attracts those who want to wear comfortable yet straightforward clothes.
Moreover, people get curious about how these knitted sweaters and how long does it take to make it? There is a standard step-by-step process on how to knit sweaters. For those who have already been knitting for a long time, it usually takes a day or three to finish one whole piece.
The time it takes to finish knitting one sweater depends on various factors. That includes the size, the shape, the type of sweater, and the length. Enthusiasts can finish sweaters in a shorter time, but some need a day or more to finish it.
How long does it take to knit a baby sweater?
As mentioned above, the time it takes to knit a sweater depends on various factors. The size is one of the significant factors to consider. To finish a baby sweater usually takes 4-5 hours of continuous knitting.
But this is only applicable for babies 6-8 months old. If you are knitting a baby sweater for a one-year-old baby, it will take about 10-11 hours of non-stop knitting.
Take note that the time varies, not because of the size. The time you spend in a day to knit is also another factor. If you knit non-stop, then you can finish early. But if you knit with breaks from time to time, then it will take you longer than usual.
How long does it take to knit an Aran sweater?
Compared to the usual sweaters that we use and see in the market, Aran sweaters are harder to knit. It is mainly because of its size and composition. Aran sweaters are bulky and detailed.
It is also more substantial compared to the thin sweaters that we wear daily. This kind of sweater is usually worn during cold seasons to keep you warm.
To complete one Aran sweater, it takes an average of 40 hours or a day and a half of non-stop knitting. In theory, it is only possible if you do not take breaks from knitting.
But if you are not in a hurry and want to enjoy your knitting time, it can take three to seven days or more. You mustn't miss the details of the sweater and make mistakes because you're in a rush.
What can a beginner knit?
Being a beginner in knitting does not limit you from creating original items. You can always start with the easy ones until you can do more. Starting from the basics is still the key to master the art of knitting.
As a beginner, you can start doing small items for practice. Here are some of the things that you can knit without getting overwhelmed:
Baby boots
Small garter stitch bag
Scarf
Cute baby hat
Knitted facecloth
Dog collar and shirt
Knitted Pot cover
Knitted kitchen dish towel
You can practice the basic techniques of knitting with the items above. If you are confident, then you can start creating more complicated things.
Can a beginner knit a sweater?
Knitting is a craft for everyone, and even beginners can enjoy creating cute items to practice their skills. They can also knit a sweater and complete it neatly. There is a factor that separates enthusiasts from beginners. It is the amount of time it takes to finish knitting.
Long time enthusiasts can finish a sweater in a day or two because they already know a lot of techniques. For a beginner, it may take longer than that.
How long does it take to knit a sweater for beginners?
If a beginner spends a whole day knitting, he or she can finish a sweater in 3 days at most. But if he or she spends 4-5 hours a day knitting, it may take five days to complete one sweater.
Beginners usually get more comfortable with different techniques as they do more knitting every day. No matter how long it takes to knit a sweater, the important thing is not giving up and finishing it clean.
How do you start knitting a sweater?
Knitting a sweater can be a challenging hobby for beginners. But it is fun and easy to learn. To try and create your first knitted sweater, follow these step-by-step processes:
Prepare your materials – Make sure that you have the complete materials ready. These are what you will need:
Yarn – The kind of yarn that you need to buy will depend on your project. Aside from the color, always check for its texture. Choose smooth yarns.Cheap yarns are scratchy when worn and uncomfortable to work with when knitting. Make sure you know how many you will need to complete your desired sweater. Before going to your craft store, list how many rolls of yarn you will need.
Tapestry or yarn needles – You will need to choose between a lot of knitting needles. You can either select aluminum or plastic needles as long as it fits the size you need.For beginners, it is essential to note that buying a new needle from time to time is normal. My recommendation is to collect an array of needles as this will help you determine which one best suits your technique in knitting.
Scissors – You will need this to cut out excess yarns when knitting. Scissors can also keep your sweater clean from loose threads.
Sewing needles – Aside from needles for the yarn, you will also need sewing needles. You will need it at the end of your knitting project. It is what you use to sew parts of the sweater to make it one whole piece.
Crochet hooks – This is an essential tool for beginners. It helps in interlocking yarns into crochet stitches. Crochet hooks can ease tension while knitting.
Knitting journal – One of the must-have tools for beginners is a knitting journal. It lets you keep a record of your past projects and use it as a guide in the future. Not all knitting enthusiasts use this. But as a beginner, this is helpful.
Start knitting – Cardigan sweaters are not knitted all at once. You have to knit the parts one by one. Start with the front and back pieces of the cardigan. Then proceed to the sleeve.
To knit the parts one by one, follow these steps:
The first thing you need to do is to cast the number of stitches that fits your size. You can start from 56 stitches for an extra small size up to 91 stitches for an extra-large size.
Knit the next six rows and work on the garter stitch right after. Continue knitting the rest of the rows to form the bottom border of your cardigan sweater.
Continue knitting the rows in stockinette stitch until you reach a length of 38 cm. To do the stockinette stitch, you have to do two knitting methods. Alternate between knitting and purling your rows using your needles.
After you reach the 38 cm length, you have to begin forming the armhole. To do this, knit the first two stitches in the row and then loop the first stitch over the second stitch. Continue doing this until you have covered all rows of the armhole.
Continue with the stockinette stitch. Do this until you reach the desired length of your cardigan then bind it off after.
Work on the other side of the cardigan using the methods above. Make sure to have the same measurements with the front part. Do the same process for the sleeves.
After knitting the parts one-by-one, assemble your sweater. Thread your yarn needle with about an arm's length of thread. Then sew the sleeves closed. Then combine the front and back parts of the cardigan. After that, attach the sleeve to the body and finish it off clean.
Check for loose threads – The next step is washing and ironing your finished cardigan. But before doing that, check for loose threads first. Make sure that you have attached the parts. Cut all loose threads and run another layer of threads if needed. You need to do this to make sure that the parts will not separate from each other when used.
You can now create your cardigan sweater with these simple steps. There are other techniques that you can use to cut the knitting time. You can learn them as you go continue to create other knitted items.
How difficult is knitting?
Knitting may sound complicated and too technical, but it is easy to do. Like other fabric crafts, knitting is a relaxing hobby that you can enjoy during your breaks.
It does not need you to learn technical terms. You have to do a bit of research and learn the basics. From there, you can start practicing and discover more styles and techniques along the way.
There are a lot of knitting techniques to try as long as you keep your interest in them. As the saying says, practice makes perfect, so never give up.
How do you knit a cardigan sweater for beginners?
To start knitting a sweater, you have to know first what design you want to do. You can search for inspiration on the internet.
You can also ask some enthusiasts for a recommendation. After choosing your design, buy all the materials you need and make sure you do not forget anything.
When everything is ready, find an excellent spot to start knitting your sweater. It is better to have a cozy area so that you can relax while knitting.
Follow the step-by-step process provided above on how to knit a simple sweater. Since you are knitting a cardigan sweater, the process will be a bit different.
Instead of creating a back and front part, you have to work on the back piece. Extend it a bit on the front side, but do not close it. Leave it open, or you can also put a button depending on your preference.
After knitting the body part, attach it to the shoulder parts. Doing so is essential to complete your cardigan sweater. Remember that sweaters are clothes worn on the upper body while cardigan sweaters do have an open front. Because of this, you should not close the body part.
Can you knit a sweater with straight needles?
The standard needle used in knitting sweaters is the circular needle. When you are working on each piece of the sweater before combining them, you can use the straight needle.
You use straight needles for small projects where you work flat. Some of the examples are washcloths and scarfs. But you can also use it for knitting some parts of a sweater with flat sections.
Take note: To follow a design of sweaters with complicated curves, you need to use the circular needle. Using a straight needle will make it difficult for you to control your knits.
Related: 
How long does it take to learn to knit?
Learning how to knit does not take a long time. Most people think that it is challenging to master. But it is easy and not time-consuming at all.
If you can spare at least 4 hours a day to practice the basics, after a week, you will be able to learn how to knit. If you have the luxury of time, a day or three is enough to learn it.
Learning the basics is the key to mastering the art of knitting. With consistent practice and perseverance to learn, you will go a long way.
Now that you already have an idea of how to knit, it will be easier for you to start. The beginning is always the hardest part. You have to learn everything from scratch.
Also, you have to familiarize terms that you have never heard before. But once you pass that level, you will feel a sense of fulfillment. The happiness of learning how to knit is comparable to getting high scores in your exam. It is like passing a challenging part and getting a high score.
You can also use your knowledge in knitting to create personalized gifts for your loved ones. It will be very personal and sweet if you give them something that you knitted on your own.
It is like hitting two birds in one stone. You get to create a beautiful masterpiece while learning a new craft to enjoy.