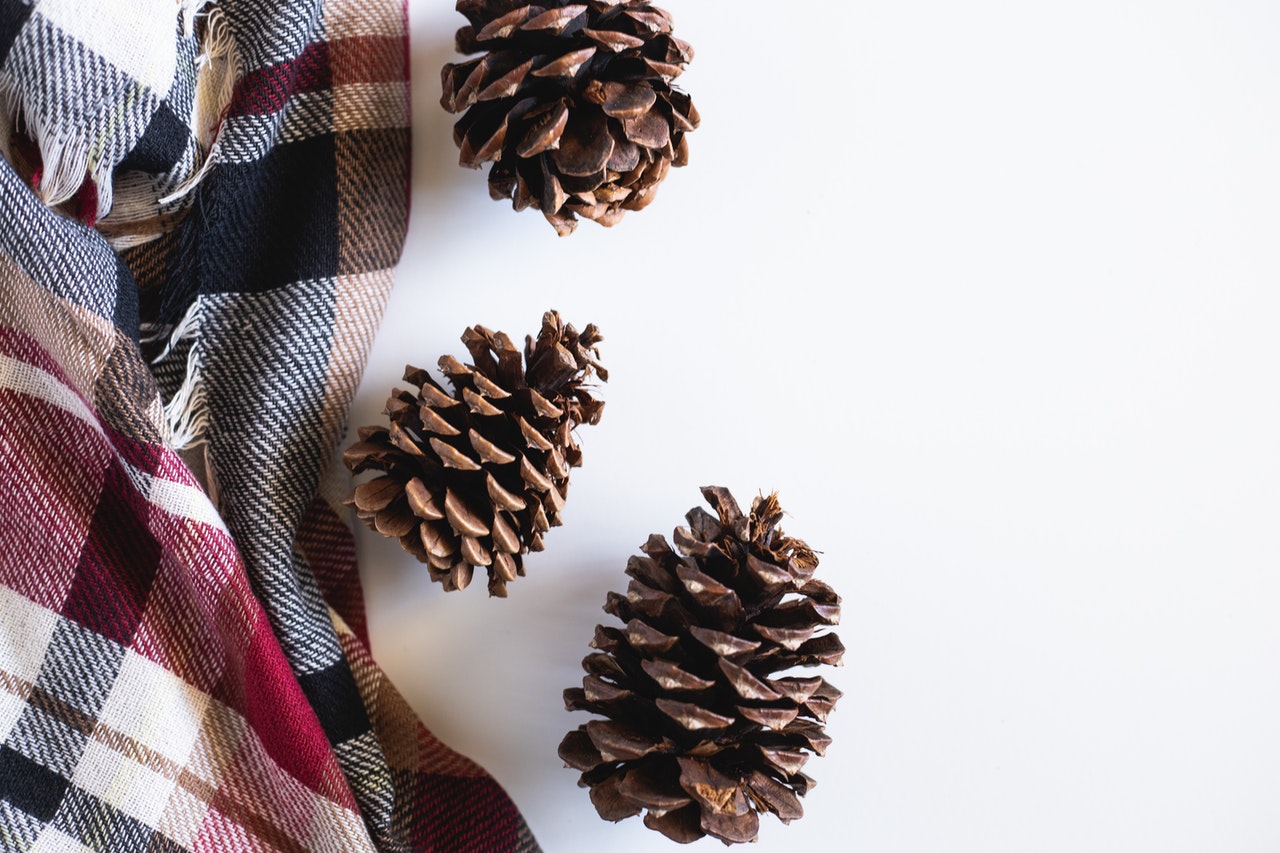 Flannel is a delicate fabric, which is why many people wonder if they can use it for quilting. The answer is yes! You can make a quilt out of flannel, and they create warm, cuddly quilts too! But it can become a bit tricky because of its properties.
This fabric is also ideal for making quilts to keep you warm in the winter. It is because of its soft, fuzzy texture, which traps air.
If you are unfamiliar with the properties of this cloth, it can be a bit difficult to use for quilting projects. But, you can continue reading this article and understand what flannel is. Also, I will share with you some tips on how to quilt using flannel!
Flannel is a soft woven fabric that is available in various weights. But, unlike before, manufacturers now make it from cotton, wool, and other synthetic fibers.
So, many people recognize it for its softness, which makers achieve through brushing or because of its loosely spun finish.
Brushing is the mechanical act of rubbing loosely spun fabric with a fine metal brush to raise fine fibers and create a nap. The napped or fuzzy finish appears on one or both ends of the flannel.
Flannel has to be one of those materials that everyone loves. This fabric, which typically has worsted yarn or carded wool, is ideal for keeping warm in cold weather.
But because the flannel also comes in plaid or tartan designs, some people confuse these patterns for flannel. So, if you wish to use it for your quilts, it would help if you understand its types. Among the many kinds of this fabric and its applications are:
Flannelette: This is a napped cotton fabric with a flannel-like texture. It can slumber on one or both sides, and it can take a long or brief nap. It is available in a variety of colors and designs, as well as solids.
Baby Flannel: This is a type of flannel that people usually use to make children's clothing.
Diaper Flannel: This cloth has naps on both sides and is durable cotton-made. People also widely use it to produce cloth diapers, which may be the reason for its name.
Canton or Cotton Flannel: As the name says, it is a cotton-woven flannel. It also has naps on either one or both sides.
Vegetable Flannel: This sort of flannel dates back to the 1800s and is from Scot's pine fiber-made. Leopold Lauritz invented it in Germany.
How To Make A Flannel Quilt?
Making a flannel quilt is pretty much the same as quilting other types of fabric. You can do it either by hand or by machine. But, it is more efficient and quicker to create a flannel quilt using a device. Here are four steps to make a flannel quilt using a device:
Prepare Your Flannel
Note that flannel fabrics shrink a lot. As a result, when you take your fabric home, it is best to pre-wash it. Also, it will come out of the dryer smaller than when you put it in. So, it implies that you will have to buy more in the first place.
The loosely woven strands of flannel can also break apart on the edges. As a result, when quilting with flannel, you may wish to increase your seam allowance from ¼" to ½. It usually means buying up to a quarter yard more, but it is well worth it.
When pre-washing your flannel, it is best to use a gentle detergent. Then, raise your water temperature to get all the shrinking out of the way before you begin quilting. Also, you may want to use a lingerie bag to lessen the fraying.
Adding a large bath towel into the dryer and cranking up the heat can also help prevent too much twisting and wrinkling. But, if the flannel wrinkles a bit, you can also press it flat before sewing.
Set Up Your Sewing Machine
Set up your machine's walking foot.

It is best to sew straight lines using a walking foot. A walking foot is a sewing machine accessory that pushes the quilt under the needle as you sew. You may also need a free motion or darning foot if you want to do free-motion quilting.

You will install it by unscrewing the thumbscrew that secures your presser foot. Then, open the walking foot after removing the presser foot and slide it onto the needle before tightening the thumbscrew.

The walking foot resembles a standard presser foot. Yet it has feed dogs, or teeth, to grasp the layers of your quilt as they pass through your sewing machine. So, before you begin, check the manual for your sewing machine model to see if there are any particular instructions.

Thread the machine.

While you can use any color, it may be better to use a thread that matches your quilt top's lightest color. Follow this general rule, especially if you are a beginner in machine quilting.

Because a light hue will blend in better with your quilt, any faults you make will be less noticeable. For example, if you have a cream-colored fabric in your quilt, you can use an off-white or beige thread.

Set the machine to needle down.

Check to see whether your sewing machine has a setting that permits you to leave the needle down. Doing so will ensure that with each stitch, the needle will remain in the fabric.

But it is also okay if you wish to change the direction of your sewing. For example, you can lift the walking foot and turn the cloth, and you will not lose your place.

This step can also help you prevent missing stitches if you change directions. But, if your sewing machine lacks this feature, you can use the foot pedal instead. Then, ensure that the needle is down before turning the quilt.

Choose a stitch length.

This step should give you around 8-12 stitches for every 1 inch (2.5 cm) you sew. Smaller stitches look better while quilting and will keep your quilt more secure. Experiment with different stitch lengths in this range to determine what looks best with your thread and cloth.

For heavier-weight threads, such as 30- or 40-weight, use a longer stitch. So, keep in mind that the lower the weight number, the heavier the yarn. You can also use a longer stitch length with sparkly threads to bring out their glitter.

When free-motion stitching, you can determine the length of the stitch by how quickly you feed the fabric. A good speed is roughly 75% of your machine's greatest speed.

Adjust the machine's tension.
Sew a short test strip along with one of the quilt's edges. Then, puff up the fabric around the stitches. Also, it is best to loosen the tension if the bobbin thread pops through to the top of the quilt. Next, tighten the tension if the thread is dangling along the back of the quilt.
If your tension was too loose or too tight when you started, you could remove those stitches from your quilt. Doing so will prevent them from appearing on the finished piece. Then, sew the area again using the correct tension.
Assemble Your Quilt
Attach the quilt backing.

Place your backing on a large, level surface with the printed side down and the wrong side up. Smooth out the backing entirely to avoid wrinkles, folds, or puckers in the cloth.

Then, secure the backing to the work area with painter's tape or pins along the borders of the fabric. It will protect the backing from slipping around while you put the quilt together. But, for huge quilts, you will most likely need to use the floor.

Attach the batting.

Trim the batting to the same size as the backing if there is any overhang. Then, moving from the center out, smooth it over the backing.

Arrange your quilt layers.

Layer your quilt top on top of your backing and batting, right side up. Then, smooth it out evenly with your hands, working from the center to the quilt's edges.

Baste the quilt sandwich.
In most cases, safety pins will be the most convenient way to baste your quilt. Pin the quilt in horizontal and vertical rows every 3–4 inches (7.6–10.2 cm).
If you want, you can use a basting spray to connect little quilts. Working in a well-ventilated location, fold the batting in half and evenly spritz the basting spray between the layers.
But, if you use too much basting spray, it can leave a sticky texture on your quilt and needle. You can smooth the batting down if it happens, then spray the top before repositioning the top.
Stabilize Your Quilt
Stitch along the seams.

If you sew a square quilt with vertical and horizontal lines, sew a straight stitch right down the centerline. But if your quilt blocks do not meet in the center, you can stitch the seam closest to the center. Then, turn the quilt a quarter turn and sew a line parallel to the first one.

Stitch along the center diagonals of a rectangular quilt from one corner to the opposing side of the quilt. Because you will be sewing at a 45° angle, the lines will not run to the other corner.

But instead, it will end somewhere along the quilt's edge. Repeat for all four corners. After doing so, you will see two "x" forms intersecting to form a diamond in the middle of the quilt.

Sew along the seam lines.

Sew a straight line through any seams connecting your blocks, as well as around borders and sashing. This method is "stitching in the ditch," which helps to stabilize your quilt. But remember to take out your safety pins if you used them.

Note that these stitches are not decorative, so it is best to use a thread that matches your quilt's color. Also, as you sew, you can hand-knot or micro-stitch the thread tails to keep them tight.

Sew around the quilt.
Finally, sew around the outside edge of your quilt after you finish sewing in the ditch. Also, note that you can sew in a single continuous line or sew each edge separately as you do this step.
Similar pages: