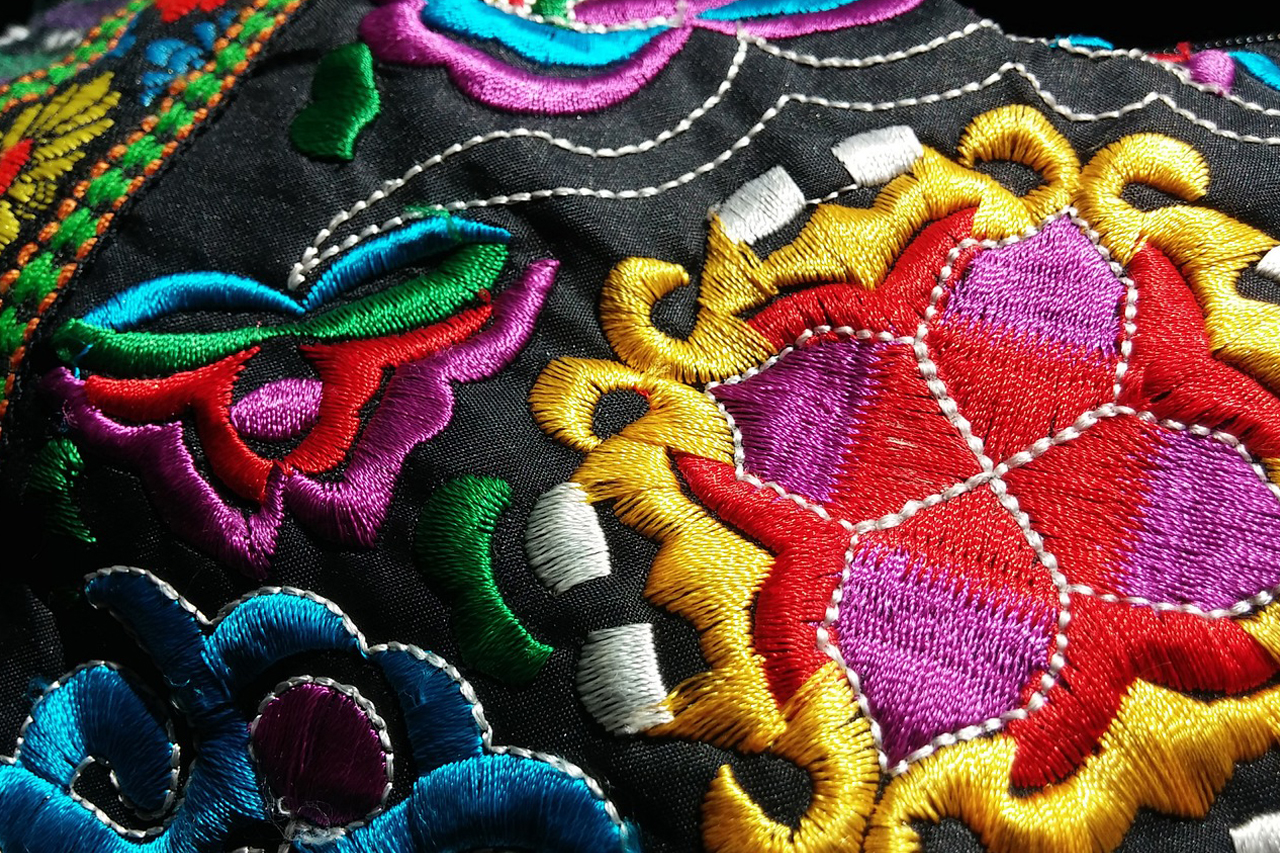 Sewing machines have become increasingly popular due to their internal microcomputers, making them more user-friendly and faster than traditional machines. For a generation that had computers in almost every part of their lives, it makes them easier to use.
In a nutshell, computerized sewing machines are machines that feature computers that operate many motors. Because of its embroidery capabilities, most people prefer digital machines. They are equally handy for standard stitching.
Some have over 200 different stitch types, ranging from functional to beautiful. Over 50 stitches and embroidery designs will be pre-programmed into the machine.
You might be able to save a few new patterns or stitches to the onboard memory if you buy a digital sewing machine. Depending on the device you're using, users may be able to add new stitches or even project designs.
There are many amazing computerized sewing machines on the market, and it could be a bit overwhelming if it's your first time buying one. So, if you're looking for a new sewing device that can do just about anything, choosing one of the top computerized machines is probably the way to go.
I scoured the market and put together this list of my top digital sewing machines to help you select the best one for you. I ranked them by how user-friendly they are and how they handle various stitching and embroidery patterns.
Brother Innov-is A60SE

The Innov-is A60SE is a beautiful all-rounder that provides various stitching functions at a low price. It has 60 built-in stitches, twin needle capacity, and time-saving features like a convenient start/stop button, lockstitch function, and a one-step needle threader.

Brother's Innov-is A60 Special Edition (SE) is a reliable home machine covering all bases at a surprisingly affordable price. Even at its peak pace of 850 stitches per minute, it feels sturdy and works quietly and steadily, which is impressive if you are on a budget.

The machine weighs only 6.5kg and comes with a complimentary hard case cover, making it great for travel. It also comes with seven presser feet and a compact tool kit, making day-to-day maintenance easier for you.

However, expert stitchers may outgrow the machine or struggle when doing ultra-large-scale projects like queen-sized quilts and patchworks with comparatively narrow arms. So, if you primarily work on larger or more advanced tasks, the A60SE might not be for you.

Brother HC1850 Sewing and Quilting Machine

The Brother HC1850 ranks number two on my list because it is undoubtedly one of the best on the market today. It is a popular choice with beginners, intermediates, and advanced sewers.

It works just as well for sewing as it does for quilting, and it's still highly economical. I believe its ease of usage is one of the aspects that sets it apart. The bundled instructional DVD is considerably easier to follow than a brochure and provides crystal clear instructions on operating your new sewing machine.

White LED lights illuminate the working area, and the LCD screen is backlit, making it an ideal computerized sewing machine to operate at night. The maximal stitching speed is equivalent to higher-priced devices, and the speed adjustment slider only adds to the user-friendliness.

With 14 built-in quilting stitch options and a more oversized removable table, you can quilt much more effortlessly. In addition, you get a lot of decorative stitch features, garment construction stitches, quilting functions, heirloom stitching, and auto-buttonholes with the 130 available stitches.

Not only that, but you'll also have a monogramming sewing font. You can adjust the width, length, tension, and whatever else you need without strain. The commands are straightforward!

The only possible flaw I see with the product is its weight. A robust, bulky machine is typically easier for novices since it stays in place better. However, it is a matter of preference, and it can be advantageous for individuals who need a portable sewing machine regularly.

Juki HZL-F600 Computerized Sewing and Quilting Machine

I believe the Juki F600 is one of the most significant home machines money can buy. You may seamlessly shift from hemming, sewing curtains and drapes, quilting, and garment sewing on one machine. You can do whatever you need to sew quickly and easily on the F600.

It isn't the most visually appealing gadget, but I think it offers a lot. Consider the 225 stitches, 900 stitch-per-minute maximum speed, and up to 10 attachable presser-feet it provides! It also comes with four monogramming font options.

In addition, working with thick fabric is suddenly twice as easy because of the monumental work area and a high arm. These features ensure that whatever you're working on doesn't shift or shrink using their box feed technology, boosting accuracy when working with light and heavy materials.

So, what are the drawbacks? First and foremost, it has a hefty price tag attached to it. Of course, that isn't to imply it isn't worthwhile. Second, it is not suitable for novices. So, if you're new to sewing, the feature-rich sewing machine demands complete attention and can be challenging to program stitches with so many options.

Overall, I think the F600 is a superbly constructed and ideal sewing machine for advanced sewers. It can meet all your requirements and ensure that you get high-quality, professional outcomes every time, no matter your goal.

Brother SE400 Computerized Sewing and 4×4 Embroidery Machine

For various reasons, I chose the Brother SE400 as my favorite. It's pretty inexpensive and comes with a lot of high-end features. Whether a complete novice or a seasoned master, you can rest assured that this sewing machine will meet your requirements.

It can sew and embroider with 67 built-in stitches, 70 designs, and five lettering fonts. While there aren't as many stitches as competitors, it's adequate for most users.

The ultra-bright LED light allows you to work at any time of day or night, and the LED touchscreen displays all settings, allowing you to work as you choose. In addition, you can connect it to your computer if you want to import patterns from the internet!

It's also relatively easy to travel and move around, weighing only 10.9 pounds, unlike some of the clunkers most others are. However, there are a few potential drawbacks.

One of its flaws is the LCD screen's black-and-white rather than color display. Furthermore, you can only view six things simultaneously, making scrolling through the 67 stitches time-consuming. Finally, the pressure of the presser is not adjustable, which may restrict some users.

However, with a 25-year limited warranty, you're not putting much at risk if something doesn't meet your expectations. Look no farther than the Brother SE400 if you're searching for an all-around computerized sewing machine with both sewing and embroidery features at a reasonable price.

SINGER Quantum Stylist 9985

Are many stitches your first goal when shopping for a new machine? Then think the SINGER Quantum Stylist 9985 is an ideal option for you. If you thought the other two goods had a lot of stitches, you wouldn't believe it when you learn that this one has a whopping 960 stitches!

There are 13-foot attachments and 13 buttonhole styles included. It's also great for sewing, quilting, and creating, among other things.

The color LCD screen makes it simple to browse between the number and image of your stitch and the length, width, tension, and other settings. The automatic needle threader can thread the entire machine in seconds, saving you valuable time.

Is your existing machine making things too slow for you? Then look at the maximum stitching speed of 850 stitches per minute, making long seams a breeze. You can also work well in dimly lit settings thanks to two StayBright LED lights, and they've wisely added an extension table that's perfect for quilting.

Everything, however, has a cost. Because of the many stitches included, scrolling through them can be tiresome. And I noticed that some quilters complained about a design flaw: they couldn't utilize the quilting bar with the walking foot.

However, despite everything, I found that this machine is simple to use and would be ideal for individuals working on various sewing projects.

Brother CS6000i Sewing and Quilting Machine

Not everyone will find the Brother CS6000i their favorite, but it's a high-quality device that I like for such a low price. It is an ideal option if you seek a low-cost way to complete your project swiftly and efficiently.

It's one of the quickest machines on the market, with speeds of up to 850 stitches per minute. While it wasn't unbearably noisy, it was louder than most machines.

Regarding stitch patterns, it includes 60, which is about average and neither too low nor too high. You can find the auto setting for each stitch on the LCD screen. The built-in speed control slider is helpful and makes sewing easier because it allows you to sew at the same speed regardless of how hard you press the pedal.

The Needle Position Key, which adjusts the needle to its highest and lowest points, makes threading much faster. In addition, the Brother CS6000i features an automatic needle threader, an LED light for working in all types of illumination, an extension table for large tasks, and a sharp thread cutter.

So, why isn't it number one if it offers all these beautiful qualities at such a low price? The truth is that, while it is unquestionably a good deal, there is a steep learning curve when it comes to comprehending how the machine works.

While the supplied directions are helpful, it isn't the most user-friendly product. However, I think it is still a great choice if you seek the most extraordinary budget sewing machine.
Are Computerized Sewing Machines Better?
There isn't much of a distinction between mechanical and computerized equipment in terms of functionality. However, computerized sewing machines are better in speed control, tension control, and other time-saving features like the needle-down and locking-stitch functions.
It significantly depends on which one you want and what you want the machine to accomplish. If you're looking for a new device, the best thing you can do is go into a shop and request a demo.
It is best to list the basic features you'd like the machine to have and then test out a couple! You can tell if a pair of new shoes are comfortable or not, just like you can tell if a pair of new shoes are comfy!
People frequently make the error of believing that they must choose a machine that will last a lifetime. You won't probably stick with one for the rest of your life, just like you won't stick with other equipment or technology. So it is best to pick one that meets your current requirements.
I believe sewists of all skill levels will benefit from a computerized sewing machine. They have a far shorter learning curve than manual machines, and they are much easier and faster to operate, with less potential for error.
You tell it what you want it to do and follow through. There are dozens (often hundreds) of built-in stitches, alphanumeric fonts, several sorts of buttonholes, Mirror Imaging, Stitch Elongation, and much more.
Pros of Computerized Sewing Machines
Time-Saving Features

Computerized sewing machines frequently have helpful functions such as the needle down option. If you stop sewing, it remains in the cloth, making fabric turning considerably easier. Other amazing features include the 'locking stitch,' which neatens up your stitching underneath.

Better Control

A computerized machine allows for considerably better speed control and the option of having no foot control.

Versatile

A computerized machine copes well with variety and offers excellent tension control, whether stitching very delicate cloth or heavy layers.

Lighter Weight

Computerized machines are frequently lighter to transport than mechanical devices. However, it is a matter of preference. Some people like a piece of heavy equipment since it gives them the impression that it won't break quickly!

5.Additional Inclusions
The more amazing the features, the higher the spec computer you receive! The higher-end computerized machines include capabilities such as a cutting tool that automatically cuts your thread! They also have more alternatives, such as a larger selection of buttonhole styles.
Cons of Computerized Sewing Machines
Intimidating

Some people may find the number of buttons on a computerized machine intimidating, impairing their love of sewing. The machines are simple and no more difficult to use than a microwave!

Cost

There are many low-cost computerized machines available. But if you require a more advanced device, it will almost certainly be more expensive than the mechanical equivalent.