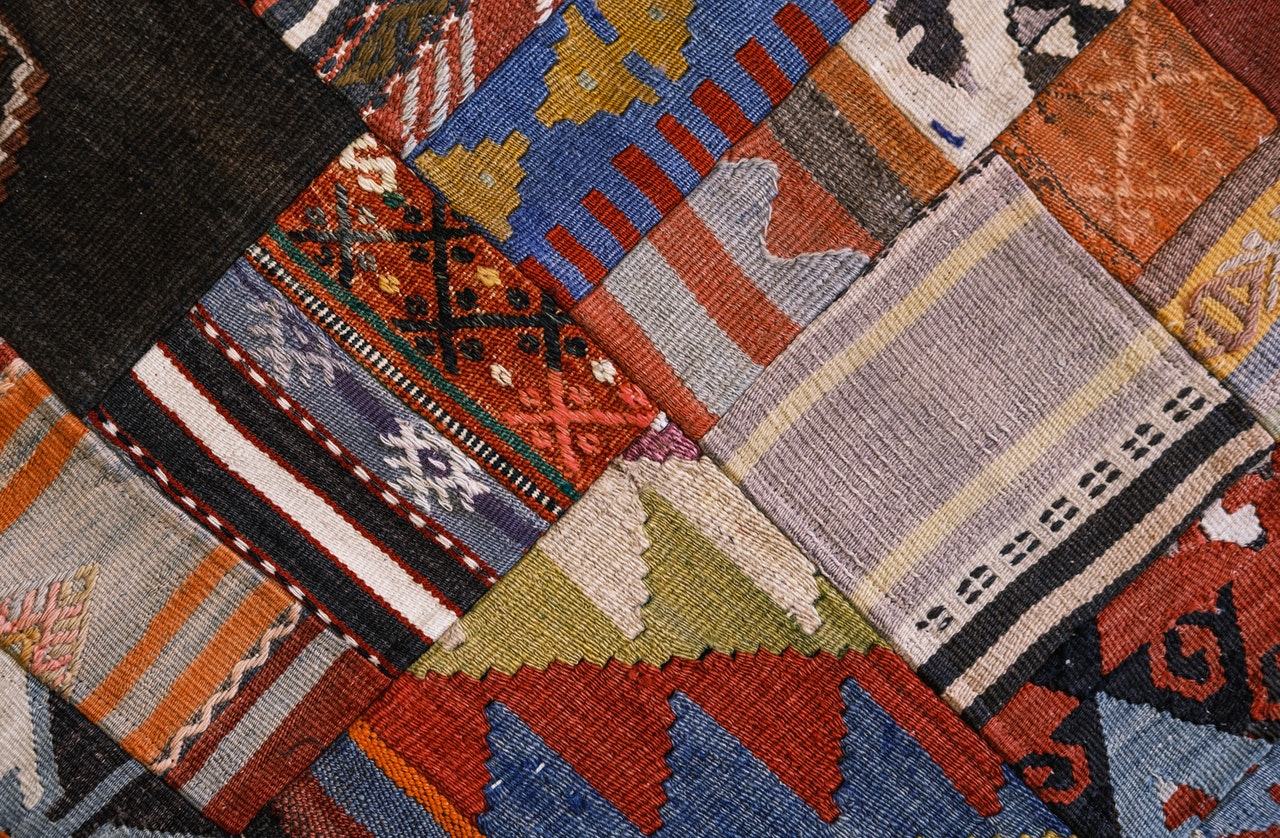 Are you hesitant to try quilting because you believe you do not have the right equipment for it? Well, the fantastic news is, you can quilt without a quilting machine! You can quilt by hand or use a regular sewing machine, and there are many possibilities.
Quilter used to quilt their products entirely by hand. But now, with the availability of several types of sewing machines, tradition has given way to modernity. So, one of the many concerns of beginners is whether they need a particular device to quilt.
Buying a quilting machine may cross your mind if you plan to produce a quilt for your bedding or other projects. And yes, your sewing machine may not be the most suitable device to make your quilts.
But, you do not need a particular machine to quilt, although it is best to use a quality sewing machine. Also, it would be better to get a durable machine because you will sew through the quilt's layers.
Nowadays, there is an increasing demand for sewing machines that can quilt efficiently. So, manufacturers equip new machine models with accessories that make machine quilting easier. But, you may also quilt with a conventional machine with or without these extras.
Besides quilting by hand, you can do two basic types of machine quilting using a regular sewing device. So, please continue reading to know how to use your sewing machine and do these techniques.
Straight Line Machine Quilting
Most beginners start with straight line quilting because it is piecing the quilting together. Also, you will only be sewing straight lines through the fabric.
You can best do straight line machine quilting by using a walking foot. A walking foot is a specialized foot that grabs the quilt's top and moves it through the machine. Your device does it at the same rate as the quilt's back, which the feed dogs propel.
Evenly moving the quilt through the machine prevents the layers of a quilt sandwich from sliding apart. So, it reduces distortion and creases if one layer of the quilt is out of sync with the other layers.
You can also achieve gentle curves with a walking foot. But it is better to do free-motion techniques for elaborate patterns.
Free Motion Machine Quilting
Free motion quilting is a type of machine quilting that you may do on your home machine. Also, it allows you to make lovely designs on your quilt's surface.
To free motion quilt, you use a darning foot. It is a specific foot that hovers over the quilt's surface. Also, it allows you to move the fabric in all directions. But, this technique can be a bit complicated, so you need patience and practice for it.
Here are some basics to remember:
Lower the machine's feed dogs, so nothing is in place under the quilt sandwich to guide it along. Also, it will ensure that you have complete control over the motion.
– It is vital to balance the movement of your hands. For example, it would help move the quilt with the speed of your machine controlled by your foot pedal.
The speed at which you move and the rate at which you run the sewing machine determines the stitch length.
– Ensuring accuracy and control from your hands and feet will help manage the stitch length and appearance.
You can use a darning foot or a particular foot designed for machine quilting. Darning feet are like free-motion quilting feet but have significantly wider apertures.
Also check:
How to Free Motion Quilt?
Free motion quilting is fun and straightforward. But it can also be overwhelming and challenging, primarily for beginners. So, here are five steps to help you learn how to free motion quilt. Also, you can use your regular sewing machine for this method!
Step 1: Use the darning or free motion quilting foot for your sewing machine.
The free motion foot is ideal for quilting since it raises and lowers like a walking foot. Also, it helps hold the fabric in place, so there is less movement from the layers.
Unlike the walking foot, the darning foot allows you to choose the direction and pace of movement. It will enable you to create stunning patterns on your quilted products.
How to Attach the Darning Foot?
First, you must cover or lower your feed dogs since you cannot stitch in either direction if they pull at your fabric.
After that, unscrew your present foot.
Arrange the darning foot so the long metal piece at the top hooks over your needle bar. Next, you will hook the small claw-like component around the main bar. Then, you can screw it in.
Lowering tension settings may work better for you. But specific settings may depend on your foot, fabric, and machine. So you may want to experiment on some fabric scraps first to discover the optimal setting.
Lower your needle into the fabric, then raise it again. Next, pull the thread's loose end to raise the bobbin thread to the top. Finally, hold the strands out in front of you, and you are ready to go!
Step 2: Begin with a basted quilt sandwich.
Also, note that you can alternate between spray basting and pins. Make a few extra bobbins so you can quickly change the bobbin if it runs out in the middle of your quilt.
Step 3: Lower the feed dogs and reduce the stitch length to zero.
If your machine has a speed controller, it is best to set it to the fastest setting before starting stitching.
Step 4: Begin at the edge, with the batting or backing.
You can practice on a few little basted "quilts" if you are a beginner in free motion quilting. Also, it is an excellent idea to put on gloves because they will provide a good grip. So, you can try using gloves from now on when you have trouble gripping and moving the quilt.
Step 5: Consider the design you want to create, then begin stitching.
If it is your first time trying free motion quilting, it will be best to practice your design first. You can practice with a pencil and paper, or wing it if you feel confident enough. Then, start stitching your design on your quilt.
8 Tips to Free Motion Quilting
Work on a big table.

Gravity will pull your quilt's weight down and cause it to drag. Also, it will cause friction and preventing proper stitches from forming. So, a drop-in table where your machine sits flush with the bed of the table is excellent.

You can avoid drag by lifting the quilt off the floor and placing it on a table. But, if you do not have a drop-in table, you can use the largest tabletop area available. Also, it is best to set up movable tables around you to control as much of the bulk as possible.

Match the top and bobbin threads' colors.

When threading your sewing machine, it is best to be mindful of thread selection. For example, you may notice bobbin thread spots on the top of the quilt or needle thread.

You can use the same thread color on your machine's top and bobbin to avoid this problem. Of course, these threads do not have to be the same weight or even have the same fiber content. But, by choosing matching colors, you can keep all the little spots hidden!

Hide your mistakes.

Selecting colorful fabric prints will help you make unpleasant stitches less obvious. Instead, the fabric's texture will be more clear and can even hide tiny mistakes. Also, you can choose a thin thread in a color that complements your quilt top to hide all sorts of faults.

Practice free-motion quilting.

It may be tempting to get right in and start working on a large quilt. But, as I mentioned, practice makes perfect when it comes to free-motion quilting.

You can begin with a few practice samples using scraps and small projects first. Also, you can experiment with different thread combinations, batting types, tension, and designs.

Start with simple quilting designs.

Choose a simple quilting design that will suit your first quilt to help you get started. It will most likely have large squares, strip piecing, or pre-cuts, which make easier patterns. Then, when you are happy with your simpler designs, you can move on to more complex ones.

Incorporate texture to fill in the background.

Unlike what many people believe, some complex free-motion quilting designs are also the simplest to make. So, note that variety and asymmetry are the keys to adding excellent background texture.

You can incorporate essential parts of your quilting design using stencils and washable marking tools. Then, fill in the gaps surrounding them with thick background stitching in a variety of sizes.

Plan out your quilting design.

Before quilting, you can sketch out your quilting motifs on a printed paper. Doing so can allow you to see how your ideas interact with the pieced top. Also, it will assist you in determining where to place your stitches.

Keep going!
It is best to remember that learning machine quilting abilities take time and practice. So, be patient with yourself and practice more to perfect your quilts.