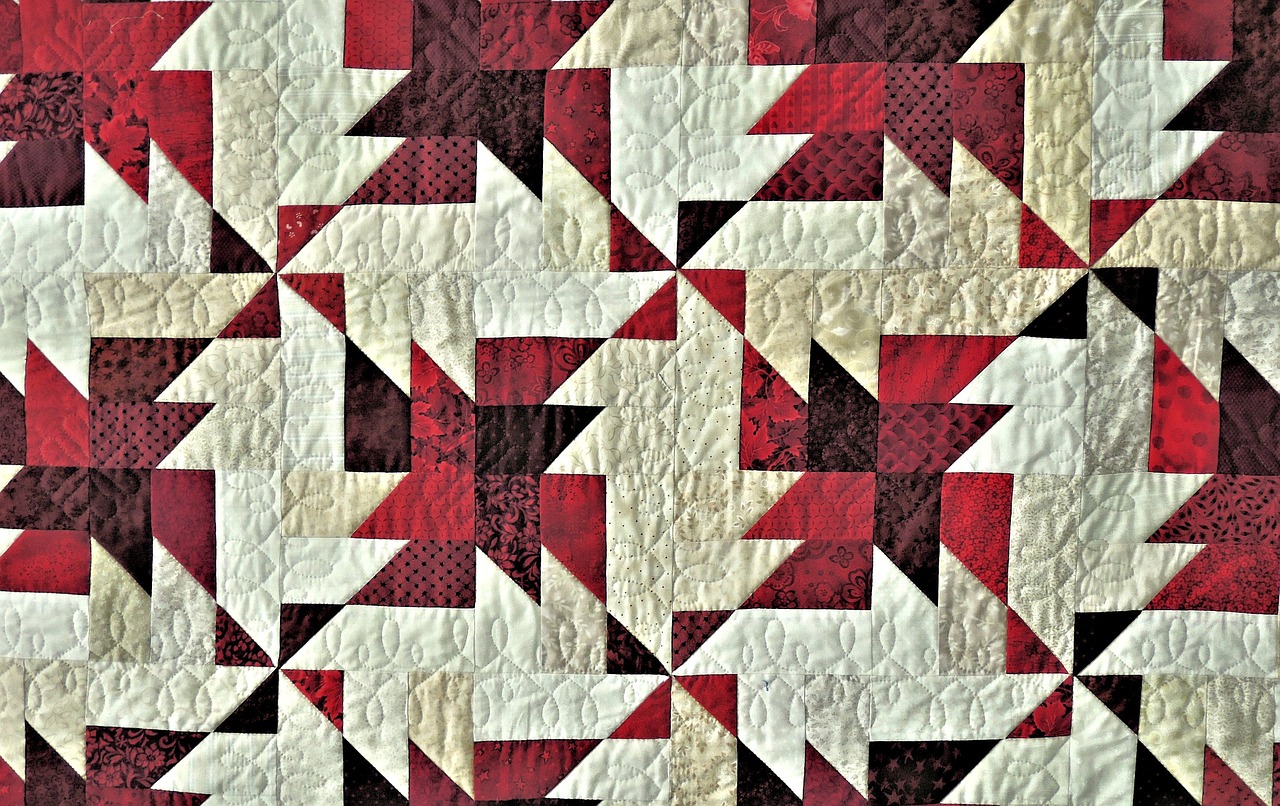 You can tip your longarm quilter anytime you want. If you are a quilter yourself, you may already know that finishing your quilt to look its best requires advanced skills and proper equipment. Longarm quilting is not an easy part of quilting to do, so you outsource it to someone who has the proper equipment and the skills.
Tipping your longarm quilter who helps you put together your top quilt, batting, and quilt backing is a simple way of showing appreciation.
On the other hand, long-arm quilters also do not expect tips from their clients, knowing that there are many expenses involved in quilting. Tipping is not required in long arm quilting as with any other business. Giving your long arm quilter a tip is just a sign of gratefulness in creating the quilt that you only imagined. Adding a bit may not be unreasonable if you think the work done is more than what you are charged and can afford.
Some quilters who are quite happy with the work of their long arm quilters do not hand out tips. Instead, they give a nice gift for the Holidays as a way of appreciating great work.
Why do you need to hire a longarm quilter?
Quilting is an enjoyable yet laborious hobby. Some parts of the work may need a quilter's expertise or a bigger machine that you don't have at home. You may encounter different reasons for hiring a longarm quilter as you go through your quilting journey.
Size is too big for comfort.
Some people start quilting as a hobby because it is an enjoyable thing to put together your ideas in a single blanket. But when the size gets too big, it becomes a tiring chore instead of being gratifying. If you find it challenging to put together the parts and do the finishing touches of a bed-size quilt, a long arm quilter can precisely do the job for you.
Lack of proper quilting skills and equipment.
As a hobbyist, you may have the passion and the talent to create the most beautiful quilt tops. But piecing together the parts may be a skill that you still do not have the confidence to do yet. Let the expert long arm quilters do the finishing touches, and never worry that your hard work will not get ruined.
You may not also have the proper size of machine to finish your quilt. To finish a huge quilt, you also need the big frame of a longarm quilting machine. Outsource the job to more experienced long arm quilters who have many hours of experience and the right size of equipment.
Putting the quilt together is time-consuming.
If you only like the part of piecing the tops of quilts, you might end up with a pile of tops and not quilts. Hiring a long arm quilter is a time-saving way to finish the quilt tops and see the finished products of the quilt tops you started.
Some quilters also experience burn-out in making a quilt, and piecing the three parts together is not too interesting a task anymore. Ask a long arm quilter to do the more tasking quilting parts for you.
There is a lot of longarm quilting businesses you can find online and with actual workshops. These days, there is no problem finishing the quilt tops you started or the quilts that are too big to finish in your home sewing machine. Longarm quilters with years of experience up their sleeves and their special quilting equipment will save the day.
How does a long arm quilter work?
A long arm quilter is an experienced quilter who is adept at using a long arm quilting machine to add the finishing touches to a hobbyist's quilt. Longarm quilters who usually own a machine may decide to finish other people's quilt for a fee.
A longarm quilter uses a longarm sewing machine to sew together the top quilt, the quilt batting, and the backing to finish a quilt.
[lasso ref="brother-pq1500sl-sewing-and-quilting-machine-up-to-1500-stitches-per-minute-wide-table-7-included-feet" id="2816″ link_id="580″]
Quilting with a long arm sewing machine takes less time to finish any quilt size than sewing by hand or with the more traditional machine quilting. The time saved is a great factor in attracting quilters to have their quilts done using the long arm sewing machine, even for a fee.
Longarm quilters in the business these days have many other tasks aside from spending the whole day on the long arm sewing machine. Some of which are as follows:
Answering questions by telephone or through the website from potential clients
Making estimates based on the specific quilt details provided by potential customers.
Working with customers on the details of the quilt project.
Shopping and ordering the necessary materials for each project
Managing the inventory at the work area.
Packaging and delivery of finished quilts.
Researching new techniques and industry trends and trying them out.
Sending out invoices and paying bills for the longarm quilting business.
How much money does a longarm quilter make?
Experienced quilters suggest that you decide on a base hourly rate in advance to simplify the quoting process. Each quilt is unique and has its level of difficulty. Longarm quilters have many different factors they can base their price on. Some of which are the services required, the price of the materials, techniques used, and the time spent on longarm quilting.
When you have decided upon a base rate, it would be easier to figure out the price when presented with more complicated orders. You can determine the average time it would take to make the quilt and multiply it by your hourly rate.
Longarm quilters who are not sure how long it will take to use a specific technique may add a percentage to the total price. The rate may be set at around 25 to 75% of the standard rate, depending upon the quilt's complexity and size.
The common practice for longarm quilters is charging a flat rate per square inch of quilt. When charging a flat rate fee per square inch, these are the costs that long arm quilters include:
Recommendations for a nice quilt motif to use.
Thread cost
Time spent loading the long arm machine with the quilt parts.
Time spent stitching the quilt.
Precise quilting skills from years of quilting
Helping in putting together tricky areas of your quilt to avoid puckering
Some longarm quilters set a minimum loading charge of $40 to $50. If the square inch dimensions of your quilt compute for less than the minimum, you still pay the minimum charge. This way, longarm quilters do not get shortchanged of their time and efforts.
How much does it cost to have a quilt long arm quilting?
Quilters who have been doing the craft for a long time have a fairly good idea of the expenses and the time spent in longarm quilting a quilt. Longarm quilting has become a business to assist hobbyist quilters in quilting tasks that need a special and larger machine. Most of the time, longarm quilting requires advanced skills and extensive experience. Quilters who lack the necessary experience or equipment can find expert longarm quilters to finish their quilts for them.
Longarm quilters earn by offering their services and time working on the longarm quilting machine. Each quilter customer has a unique set of needs for their quilts. Pricing for longarm quilting services of every longarm quilter is based on the quilt project's difficulty.
You can ask longarm quilter businesses for a free estimate on finishing your quilt. Here are a few tips some longarm quilters use to determine the cost of longarm quilting.
Edge to edge or point to point(pantograph) designs are the most cost-effective among the quilting designs. Quilters typically charge 2.5 to 3 cents per square inch. The cost usually varies based on the density of the quilting pattern. If the quilt has a denser pattern, it takes more time to finish, and more thread is used.
Custom quilting requires more than the usual quilting designs and motifs. Your quilt may also need one or two borders done, so the rate of longarm quilting is a bit higher than usual. For custom quilting, a longarm quilter may charge 4 cents per square inch or more, depending on the designs' complexity.
Longarm quilters are the experts on quilt patterns and motifs, so you can ask them for recommendations for the best designs to use on your quilt.
To know the total number of square inches of the quilt, measure its length and width in inches and multiply the numbers.
Since longarm quilters are tasked with the finishing touches of your quilt, they also perform the binding services. The binding services cost also depends on the quilt's size and the amount of work spent on the project. A longarm quilter can charge from 20 cents per inch to 70 cents per inch, depending on the quilt size and the kind of binding service done.
To get the quilt's perimeter, add the top and bottom widths and left and right lengths of the quilt.
Some longarm quilters set a minimum amount for thread charges. Typically, $12 is enough to cover for top threads and bobbin threads. But if your quilt has a very dense design, it will need more thread so expect additional thread charges.
Different longarm quilting businesses offer different services and their corresponding rates. You may check out these long-arm quilting services' websites to check for their basic and custom long-arm quilting rates.