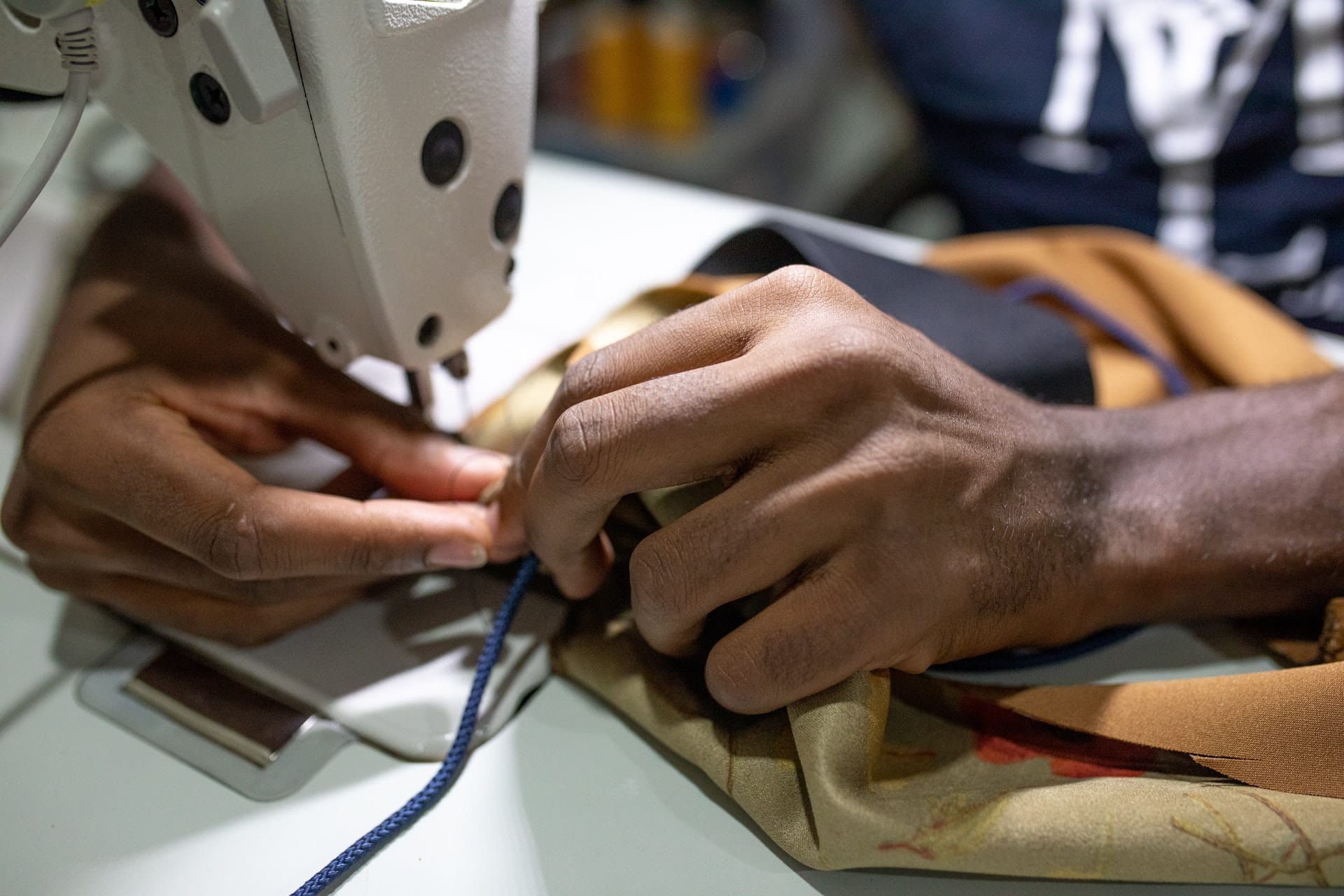 If you are new at quilting, the sewing machine is your best tool. Quilting can be done by hand, but you can only do so much. Time is precious, and a sewing machine can be your best partner if you want to finish your quilting project (at all).
Most quilting projects, even the small ones, require a sewing machine because quilting can be very time-consuming. Most of the expert quilters started out using standard sewing machines before moving on to more advanced and heavy-duty quilting machines. Some even have mastered doing their quilts using traditional sewing machines with no need to shift to more innovative ones.
Can I quilt with a regular sewing machine?
You can quilt using a regular sewing machine. If you have a standard sewing machine at home, you can already use it for starters. Most regular sewing machines are suitable for quilting. If you have your tools and materials ready, then you can start your quilting journey.
You can use your regular sewing machine to do applique and patchwork. As a newbie, you can try out different stitch lengths included in the standard sewing machines. You can even practice straight, diagonal and zigzag stitches with your regular sewing machine at home.
If you think you are at a stage in quilting that is quite early yet to buy a quilting machine, you can make small and manageable quilting projects first on your home sewing machine. Here are a few quilting tips to guide you as you maneuver your way with your regular sewing machine.
If you plan on making quilting your stress reliever hobby or a future business prospect, literally start small. You would not want to get overwhelmed with your first quilt project's size, weight, and complexity that you want to toss it in the corner.
For a newbie who is just starting quilting using a regular sewing machine, you can choose smaller projects like a placemat or table runner, where you can improve your quilting skills with your persistence as well.
Remember that you are using a regular sewing machine, and its capabilities are limited. Practice your quilting skills using simple stitches that you can do using the sewing machine and if you are quite an expert already, move on to more complicated designs that you can accomplish with confidence.
Find a big table where you can quilt.
Your regular sewing machine has a smaller workspace as compared to a heavy-duty quilting machine. If possible, find a large table where you can work and layout your fabric as you sew- materials falling off the floor while sewing can add more challenge to a starting quilter. Finding a big table to work on can help you create straight and even stitches. You can also choose to sew on the floor as long as you are comfortable.
Just like any craftwork that you decide to do, add an element of fun to your quilting. Later on, you may find this hobby laborious in your quilting journey as you move on to more complex projects. Celebrate your victory in finishing a quilt, no matter how small and simple it is.
What is the difference between a quilting sewing machine and a regular sewing machine?
You can use any sewing machine for quilting, especially if you are just a novice at this craft. If you want to pursue quilting long-term and want more advanced features on your machine, you can get yourself a quilting sewing machine.
A quilting machine is a sewing machine, but the big difference is the variety of add-ons and capabilities over a regular sewing machine. Below are different quilting machine features; decide which ones are essential for your type of quilting.
1. Work Area
Quilting can require a considerable amount of space to work on, especially if you are making a big quilt. A quilting machine's main advantage over a regular sewing machine is the amount of workspace it can accommodate.
You can determine the work area that a quilting machine can provide by its "throat" or the machine's length. The longer the machine and the wider its "throat," the bigger is your space to work on.
2. Extension Table
Quilting needs more space versus garments sewing, which usually involves only joining small fabric pieces. Working with quilts can include bulky, wide, and multiple layers of materials. Some quilting machines are equipped with an extension table where you can move more freely as you quilt.
An extension table's extra work area is ideal for machine quilting, which entails sewing on borders and binding.
3. Foot Options
Quilting machines have different foot options and are quite necessary for tasks that are unique to quilting or, more appropriately, done continually while quilting. Some machines come with varying foot options, while you can purchase others as optional accessories.
4. Darning or Free-Motion Foot
The Darning or Free-Motion Foot is most beneficial to quilters who are just starting to learn how to do freehand quilting. This foot option reduces puckering and skipped stitches. The Free Motion Foot makes sure that proper stitches are formed and also protects your fingers as you move your fabric freely under the needle.
4. Walking Foot
The walking foot is a helpful accessory to feed through multiple layers, heavy fabrics, and slippery fabrics on a quilting machine. It is practically a second pair of feed dogs for the top of your quilting project. The walking foot is perfect to use when you are sewing in straight lines for your quilts.
5. Quarter Inch Foot
A Quarter Inch Foot is essential for quilting projects which have a narrow seam allowance. Most quilt tops have a standard seam allowance of a quarter of an inch. The quarter-inch foot is an essential accessory in quilting machines, which helps in achieving quilting accuracy.
6. Varied Stitches
Some quilters, mostly those who have advanced knowledge of this craft, prefer decorative stitches on their quilts rather than the straight ones, which are basic stitches when starting out in quilting. Quilting machines are typically built-in with a hundred or more different stitches that you can choose from to create varied decorative stitches for your quilt tops.
7. Speed and Stability
If you quilt for a living, you must seriously consider your machine's sewing speed and stability. A regular sewing machine may serve you well for your small and straightforward quilt projects. But if it is such a significant factor for you to finish quickly, a quilting machine can better provide you with all your quilting needs.
It would help if you also looked forward to making more significant projects as an advanced quilter, which will require more machine mileage. A sturdier quilting machine can better handle the job.
What kind of sewing machine do you need for quilting?
There is no need to spend all your hard-earned penny to have a reliable sewing machine that you can use to quilt. The essential requirement is to have a sewing machine that can speed up your work and consistently do the stitches your quilting requires.
When choosing the best sewing machine for quilting, you have to know what your requirements and needs are. As a quilting novice, you know your skill level and know the kind of sewing machine you need. You can read reviews and recommendations in forums or quilting websites from fellow quilters and former clients who have been using this sewing equipment.
If you have a regular sewing machine at home that you can practice your quilting on, that may be a more economical choice since you only have to purchase fabrics, batting, and other tools of the trade. Suppose your regular sewing machine lacks the accessories that you need to make your quilting more efficient, like the walking foot or darning foot. In that case, you can check out the websites of tried and tested sewing machine dealers if they have the parts and accessories that you are looking for.
More pages: 
Do I need a walking foot?
A walking foot, also called a quilting foot, helps turn your sewing machine into a quilting machine. The benefit of having a quilting foot is that it evenly feeds all three layers of your quilt (top, batting, and backing) through your sewing machine as you quilt. It is usually used for straight-line machine quilting, most stitch in the ditch methods, and quilting large and gently curved lines.
The standard presser foot may tend to push the top of your quilt towards you because of the bulk. The walking foot is used to even things out.
If you are working with tight curves and more intricate designs, a free- motion foot is used instead of walking.