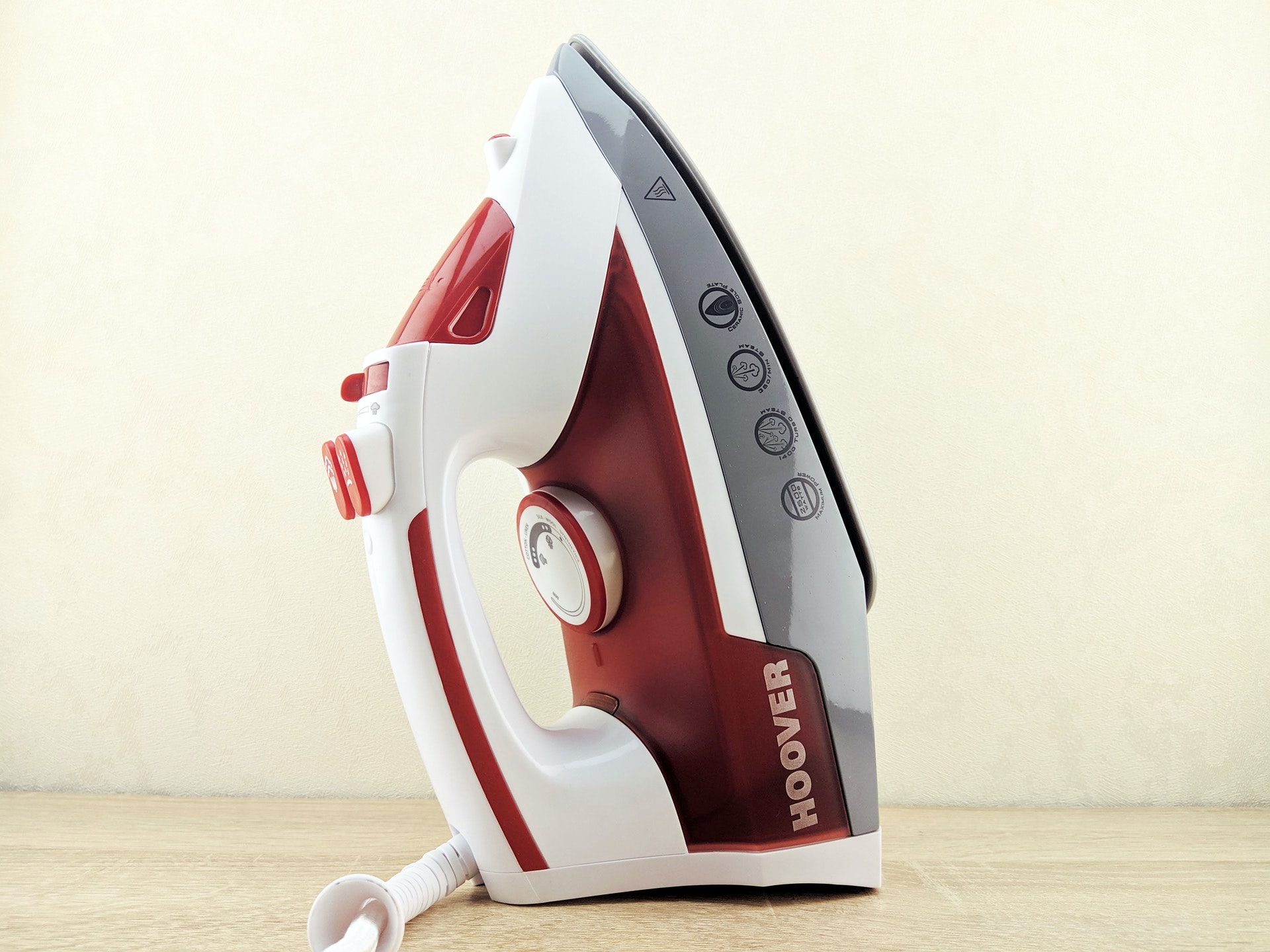 After all the cross-stitching has been done, you can now frame your work. Well, not yet. Your craftwork has yet to go through some steps before you enjoy it in all its glory. Before you turn your cross-stitch project into a wall accent or a throw pillow, you must wash and iron it first.
Before ironing your finished cross-stitch piece, you need to wash it or else any dirt, stain or oils will get stuck to it permanently. For some tips on how you can gently wash your cross-stitch work, refer to the previous article on how to wash cross stitch. Then, continue by ironing your cross-stitch piece using an iron with or without steam settings.
Ironing your cross-stitch is an effortless and short procedure using towels and an iron. By laying your cross-stitch piece face down on the towels and ironing at the back, you are straightening the creases on your fabric without ruining the cross-stitched design in front. Very quick ironing of your cross-stitch masterpiece can give you results that will last you a lifetime.
How do you get wrinkles out of cross stitch?
So, you have finished stitching your cross-stitch project. Your next phase is to wash it gently with mild soap and water. After the washing is done and the oils and grime have been removed, your cross-stitch needs to get all the water out.
The proper way to dry your cross-stitch piece is to use two soft towels. It is advisable to use white towels or old towels, which will surely not to bleed color. Layout the towel and put your cross-stitch piece face down on the towel. Smooth out any wrinkles, then put the other towel on top. Roll the towels with the cross-stitch piece in the middle, then press lightly for the towels to absorb excess water. Remove from the towels and lay the cross-stitch piece on the towel to air dry and ready for ironing.
To iron your cross-stitch project, here is a step-by-step guide and some tips you can follow to iron your cross-stitch piece effectively.
Place your piece face-down on a dry towel on an ironing board or any clean and heat-proof surface. Placing it on the towel prevents the stitches from getting flattened. It is suggested that you iron your cross-stitch project while it is still damp.
Place a clean towel over your cross-stitch work. Set the iron on a low heat setting. Using an iron with a steam setting will not ruin your cross-stitch piece. You can use it with the steam turned on or off.
Move your iron in a continuous motion. Never leave your iron in one area for too long to avoid scorching your work. It is recommended not to iron from the front of the fabric, or you will crush the stitches on the front side of the material. There is also the possibility of the design getting scorched.
If the creases refuse to straighten out, use the steam setting of your iron but make sure to cover the stitches first with a press cloth or another soft towel.
To make sure that your finished cross-stitch piece is thoroughly dried even after ironing, hang, and air-dry for a few hours or even overnight before you frame it to become wall art or convert it into something you want like a pillow.
How do you get creases out of Aida?
The cloth that cross-stitchers typically use for cross-stitching patterns is the Aida cloth. The slightly stiff material is made of horizontal and vertical blocks of thread where you can crisscross the floss to create a design or pattern on the right side of the fabric. These fabrics come in various thread counts with the smaller numbers as larger blocks and the bigger numbers as smaller blocks. The typical thread -count cross stitchers use is the 14-count Aida cloth.
Sometimes, you will encounter creases on the Aida fabric from storage and handling. More often than not, it can also get wrinkled as you stitch or when placed on an embroidery hoop.
It is possible to remove creases from your Aida cloth so that you will have a smooth and flat fabric that you can stitch on.
To make sure that you will be stitching on a clean fabric, you can wash your Aida fabric with mild soap and water. Dry your cross-stitch cloth using two towels to squeeze out excess water from the fabric.
When your washed Aida fabric is still damp, place it on a dry towel with the right side down. Set your iron to low heat setting, then iron on the wrong side of the fabric to remove the wrinkles.
If you still see creases after ironing your fabric, you can use the misting method by spraying the cloth's surface with a spray bottle of water. Spray on more wrinkled parts of the fabric.
Set your iron with steam on low settings and iron the Aida fabric on the creased areas. Continue to iron until you can see no more creases.
When storing your Aida cloth, do not fold it to avoid adding more wrinkles.
Should I iron Aida before stitching?
It is your choice to iron or not to iron your Aida cloth before stitching. Removing your Aida fabric from the packaging, it may inevitably be full of wrinkles and creases. Some cross-stitchers think that the best time to remove these creases is before you start working.
Ironing your Aida cloth before stitching makes it straight and flat, making it easier to work on. Some stitchers prefer using embroidery hoops to stretch the fabric while stitching, but eventually, the embroidery hoops will leave creases on the cloth. Only ironing your Aida cloth helps you make even crisscrossing stitches as you go on with your project.
Ironing can remove wrinkles from being stored and handled. If the creases on your Aida fabric are still visible after ironing, you have to resort to misting and using your iron's steam setting.
Related: 
Can I iron my cross stitch?
Yes, you can iron your cross-stitch, just not directly on the stitches. Placing your cross-stitch with the right side on the towel and ironing the back is the proper way to do it. This procedure prevents the stitches from getting flattened or getting scorched and will make your cross-stitch project look great even after washing and ironing.
Ironing your cross-stitch piece removes the wrinkles and creases on your fabric that can make your work look unimpressive. Ironing will make it look its best before you frame it or create an artistic handiwork.