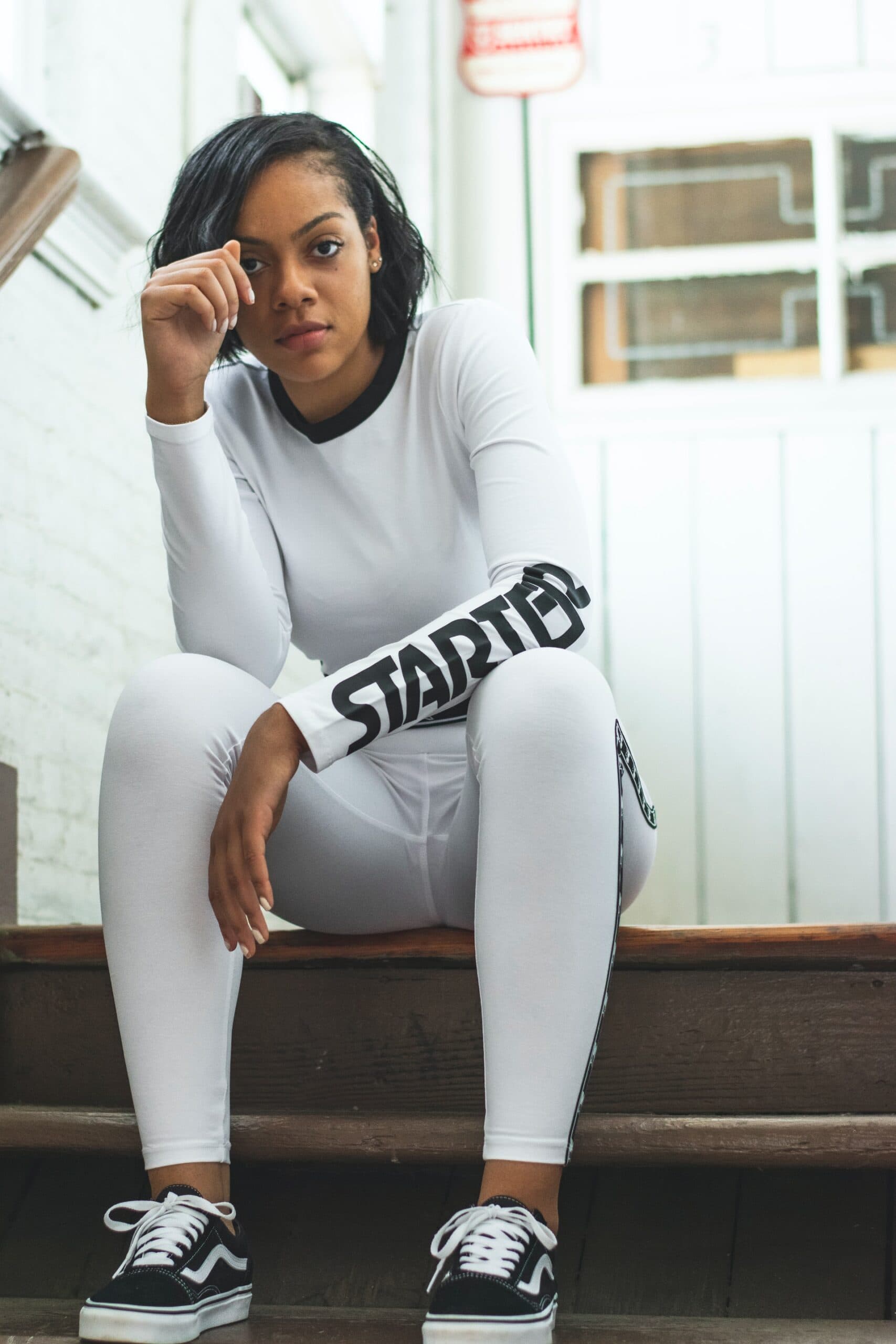 In the early years, sweatpants are baggy and loose-fitting. But as years passed, the fashion trends have revolutionized sweatpants. They become a part of most fashion statements among men and women.
In the early years, sweatpants are baggy and loose-fitting. But as years passed, the fashion trends have revolutionized sweatpants. They become a part of most fashion statements among men and women.
If you have baggy sweatpants and you want them to fit you better, you can do that without sewing. Here are some convenient ways to do that:
Shrink Sweatpants Through Washing Machine
Put your sweatpants in the washing machine
Set your machine in the hottest setting.
Then, set the washer to the longest wash cycle.
Once the cycle is complete, get your sweatpants and put them in the dryer.
Set the dryer to its hottest setting and longest drying cycle.
Shrink Sweatpants Through Boiling Water
Get a large pot and fill it with water at about ¾ full.
Put the pot over high heat and boil the water. Make sure it's in a rolling boil point.
Put your sweatpants little by little into the water. Then, turn off the heat.
Leave your sweatpants soaking in the hot water for about five to ten minutes.
On a sink or colander, pour the contents of the pot.
Squeeze out the water of your sweatpants.
Then, dry the sweatpants in a dryer or hang it on a clothesline.
Shrink Sweatpants Through Blow Drying
Soak your sweatpants in hot water for about five to ten minutes.
Bring the pot or container with your soaking over a sink, then squeeze the water out of your sweatpants.
Put your sweatpants flat over a heat-protected surface.
Get your hairdryer and plug it in. Set it to the hottest or highest setting.
Using your hairdryer, blow your sweatpants until it dries. Make sure to blow dry a small area at a time.
Turn your sweatpants over so you can dry the other side.
Are Sweatpants Supposed To Be Tight?
Sweatpants were once baggy and loose. This style makes it appropriate for exercise and athletic activities. But as fashion trends evolve, sweatpants have had several changes as well.
Do not confuse yourself between sweatpants and joggers. The following will help you determine which is which. Both sweatpants and joggers use the same fabrics – cotton, polyester, or fabric blends.
Sweatpants are thicker and feel warmer on your legs, hence the name. Meanwhile, joggers are lighter, cooler, and allow your legs to breathe. Through changing fashion trends, these soft pants have become part of casual clothing.
You may see people and even celebrities wearing either sweatpants or joggers. They roam around the streets and go shopping with these soft trousers. This is why sweatpants are now available in loose and fit variations.
If you want to wear sweatpants as part of your daily fashion, here are some handy tips.
Buy sweatpants that are close-fitting
Choose a slim fit style with a tapered leg cut. This is easy to mix and match your style. Avoid large or baggy sweatpants as they are not flattering.
There are many fabrics for sweatpants.
Don't just settle for fleece. You can buy sweatpants made of cashmere, denim, cotton, and even faux leather.
Choose colors that you can match with your other outfits.
Black, white, and other solid colors are perfect for convenient mix-matching. Try not to buy sweatpants with bold graphic or logo designs. They can look sloppy.
Accessorize your sweatpants with complimenting tops and shoes
Avoid wearing Ugg boots or slippers with tight sweatpants or even with joggers. Sneakers, loafers, pumps, and ankle-high leather boots.
Aside from these tips, there are some guidelines on where and when to wear fit sweatpants.
Choose the athletic style
If you want to wear sweatpants in public areas, choose something fitting to your body type. Avoid wearing the extra loose or the baggy ones.
If possible, do not wear gray sweatpants out in public. They resemble the common sweatpants everybody wears at home.
Don't wear sweatpants in restaurants offering full meals
It's okay to wear it in cafes like Starbucks. But some restaurants don't allow customers in sweatpants to enter the establishments. Bars and restaurants serving full entrees don't allow customers in sloppy clothes.
Sweatpants are okay in the gym
Whether fitted or baggy, you can wear sweatpants in the gym. Besides these soft pants are for exercise and athletic activities.
Wearing sweatpants in public is acceptable. You can mix-match them with your outfits and make sure they look good on you. What is not acceptable is you going out in public looking sloppy and dirty.
Can You Hem Sweatpants?
Yes, you can hem sweatpants. Making minor alterations on your clothes is a common practice. You may opt to have a professional tailor or seamstress to alter your sweatpants, but a simple hem is easy.
Most of the time, sweat pants are fitting to your waists. But oftentimes the length is longer than your desired height. You can fix this problem either by manual sewing or through a sewing machine.
Regardless of which you prefer, you will follow the same procedure. Read on the succeeding steps to guide you.
First, determine your desired length using a tape measure.
Ask a friend to help you get the measurement.
Wear your sweatpants and let your friend mark your desired length. Write it down on paper.
Next, put your sweatpants flat on a table. Using the tape measure, mark your desired length on your sweatpants.
Make an allowance of 1½ inches (3.81cm.) down from your desired length. This will be your hem allowance.
Get a pair of scissors and cut your sweatpants on the hem allowance you make.
Put your sweatpants inside out and fold the bottom edge of the first leg at ½ inch (1.27 cm.). Make sure you don't go beyond that. Then, fold it again at about 1 inch (2.54 cm.). Note that you have used your hem allowance. Secure the fold with pins.
Do the same fold on the other leg of your pants.
Get an iron, turn it on, and press the edges of the folds. This is to make a distinct mark on the folds.
Once done, sew the edge of the fold. Then, use a backstitch to finish the hem.
Turn your sweatpants on its right side, then press the hems.
Wear your sweatpants, and check in front of the mirror. If you're happy with the hems, then you're finished!
How Do You Make Sweatpants Skinny?
If you have sweatpants that are a bit bigger than your size, it's easy to alter them. You can make them a bit tighter and more fitting to your legs. Here are the steps.
First, you need to gather your materials. You will need the following:
Sharp scissors (for fabric)
Pins (for securing folds and hems)
Sewing machine
¼ yard (0.91 m.) of knit ribbing (for new cuff)
Get your latest joggers. This will be the pattern for the alteration of your sweatpants. Then lay them on top of the sweatpants. Make sure that both are flat straight on the table or on the floor.
Secure them together with pins. Then get a fabric marker. Using a tape measure, provide at least 1 ½ inch (3.81 cm.) as your edge stitch allowance.
Using the fabric marker, follow the shape of your joggers on your sweatpants. Make the marking on the stitch allowance you made.
Once you finish marking, get the fabric scissors. Leave both pants lying flat on the table, then start cutting your sweatpants on the markings you made.
After cutting, secure the edges of your sweatpants using pins. Fold the edges at least ½ inch (1.27 cm.) and make a basting stitch around them. Sew the edges on your machine. Make sure not to hit the basting.
Fold the sewn edges for another 1 inch (2.54 cm.). Make a basting stitch again, then sew using the machine.
Once done, try your altered sweatpants and check if you are comfortable with them.
Now, for the hemline. You can cut the fabric according to your desired length and sew the hem. You may continue and sew in new cuffs to your sweatpants cum joggers.
If you choose to add cuffs. Get your desired length and mark it. Add at least 1/2 inch (1.27 cm.) allowance for your cuff attachment.
Cut the excess fabric on the cuff allowance you made. Then get a cuff and attach it by basting. Sew it using the machine.
Do the same process on the other leg. Trim extra and make a zigzag or edging stitch around the cuff attachment.
Try them on. Are you happy with your creation? Congratulations, you now have a new set of joggers.
How Do You Fix Baggy Joggers?
Are your joggers a bit bigger to your size, or has it loosen due to constant wearing? Worry no more because there are ways to fix this.
Use hot-washing
Put the joggers inside the washing machine. Set your machine hot mode and on the longest washing cycle.Another way of hot-washing is to soak your loose joggers in boiling water for 5 to 10 minutes. Turn off the heat.
After the wash cycle or the 10-minute soak, squeeze the excess water out of your joggers.
Put your joggers into the dryer for at least 20 minutes at the hottest setting. Observe your joggers while drying. You do not want to over shrink them. You can stop the drying process if you have achieved your desired size.
If you're still not happy with its fitting, repeat the steps until you achieve your desired fit.
Use steam iron
Put the joggers flat over an ironing board.
Fill the steam iron with water, then set it to a high setting.
As soon as you see steam coming out, run the iron over both legs of the joggers.
Iron the joggers until you see them shrink. Wear them to check if it has reached your desired fitting.
Continue ironing until it has shrunk to your desired size. Make sure to refill the water inside the steam chamber.
More pages:
How Can I Make My Waist Smaller With Joggers?
You have shrunk your joggers, and now your concern is the big waistline. Don't worry, you can make a few tweaks on your joggers to make its waistline adjustable.
An adjustable waistline is better than making a fixed waistline. Here are some handy tricks.
You will need the following materials:
a pair of scissors
Cutter
Needle
Safety pins
sewing thread
beautiful shoestring or fabric rope
Get you, joggers. At the center, from the inside of its waistline, make two marks at least 1 inch (2.54 cm.) apart. Mark them using a pencil.
Then, cut through the pencil marking on the inner layer of fabric. Make sure you don't cut the fabric throughout. The cut must be shallow enough to see the elastic inside or the other fabric.
Get your safety pins and the shoestring or fabric rope. Attach the safety pins on both ends of the shoestring or rope. Insert it to one of the cuts you make on the joggers' waistline.
Push it all around the waistline, until it reaches the other cut.
Do not push the entire shoestring or rope inside the waistline, leave a few extra inches out. This will be the lace to tie and adjust the waistline.
Stitch the edges of the fabric cuts to make it neat and secure. Now, you have your adjustable joggers.
Joggers and sweatpants are both comfortable to wear. You can wear them anywhere as long as you know how to style them. You don't have to limit your options with the fabrics and colors. It's better to buy ones that are easy to mix and match with your other clothes.
The important thing to remember is to make sure that you won't look sloppy.
There are many ways to tighten or shrink big, loose, and baggy sweatpants and joggers. You may sew them, shrink by hot wash, or by a steam iron. You choose which works best for you
Sweatpants and joggers are versatile pieces. You just have to be creative to make your unique fashion statement.