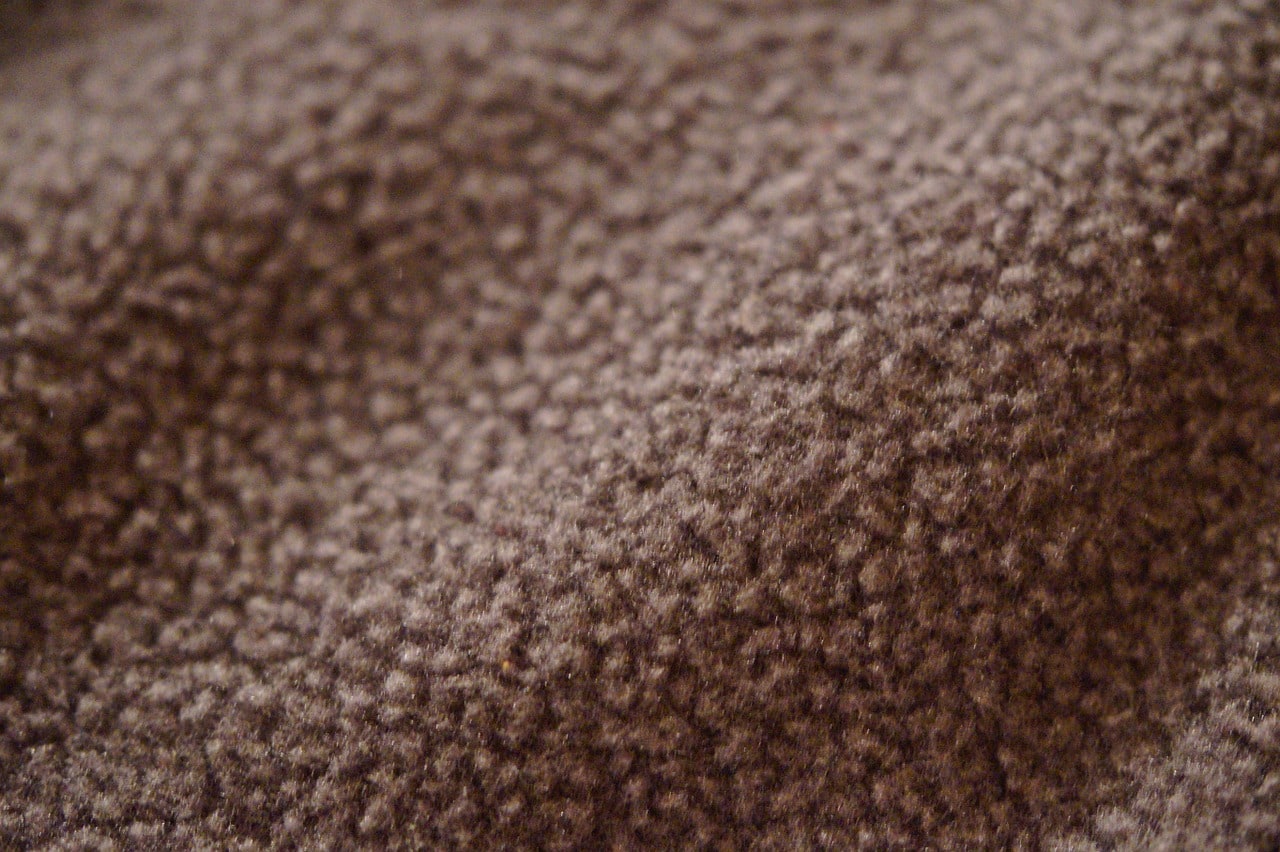 Holding your fabric by the horizontal cut edge is the quickest way to tell the right side of your fleece. Pull the cloth slightly, and the cut edge will curl to the wrong side. The right side of standard fleece fabric is nubbly, while the wrong side is smooth.
Which side of fabric do you sew on?
You will more commonly sew on the right side of your fabric. You usually sew things with the right sides together, so your stitches will be inside your finished project.
The right side of a fabric is typically the printed or textured side. But there are a few things that you need to remember:
There are usually no right and wrong side if you use solid fabrics.
There is very little difference between the right and wrong sides of batiks.
Homespuns look the same on both sides.
Can you use the wrong side of the fabric?
Often, designers use the wrong side of the fabric to express age in their projects. Some sewers sometimes find the wrong side of materials more appropriate for their designs. But keep in mind that you need to be consistent and keep the stitches on the right side.
How to fix a hole in fleece fabric?
Burn holes on fleece fabric do not only look bad. Depending on their size, these holes can also negatively affect your garment's functionality and even expand with time. Follow this simple guide to fix a hole in your fleece fabric:
For small holes:
Remove any singed fibers with a pair of scissors.
Turn your fleece garment inside out.
Using fabric glue, glue the hole shut. You can also use a mild kind of superglue. But make sure that it does not contain any solvents, which could damage any synthetic fibers on your garment.
Let it dry for a few minutes.
For bigger holes:
Prepare your needle, darning mushroom or cup, and darning yarn of the appropriate color.
Lay the part of fleece that you need to mend over the darning mushroom. Doing so will help you keep the hole open.
Weave your darning yarn in a straight line in and out of your fleece fabric.
Turn the needle in the other direction after your first pass.
Repeat these steps to the first line you did.
You need to weave through the stitches after you cover the hole. Doing so will form a net. The more your work precisely, the better the result will be.
Make sure to take your time doing these steps to get a better-looking result.
For much larger holes:
Prepare your iron-on or sewn-on fabric repair patches.
Make sure to use your iron in the lowest setting and not let it come in direct contact with your fabric. If it does, you can damage your fleece more than it already is.
Ensure that you also do not apply too much pressure, or else you may damage your fleece even more.
How do you keep the fleece from pilling?
Put your polar fleece garment in a net bag to reduce the pilling when you clean it.
You can turn your fleece item inside out if you do not have a net bag. Doing so will help reduce the impact and friction of the washing machine.
Wash your fleece garments separately from other laundry items.
Wash your fleece in your washing machine's gentle cycle at a cool or lukewarm temperature.
Air dry your fleece whenever possible. But you can briefly dry it using tumble dry on your dryer.
Set your dryer to the lowest heat setting to prevent shrinkage. Many kinds of polar fleece have a high shrinkage tendency when you expose them to high dryer temperatures.
Avoid using fabric softener unless your garment's care tag indicates it. Some kinds of fleece sometimes have wicking properties that fabric softeners can remove or damage.
Prevent ironing your fleece item as it can melt the material. But you can set your iron to the lowest heat setting and place a cloth between if you need to iron it.
Never store your fleece garments in plastic bags for more than thirty days to allow the material to breathe.
You can handwash your fleece items if you want to be extra gentle with them.
How to keep fleece blankets soft?
Wash and dry your fleece blanket before use.
Always wash your fleece blankets in cool water with just a bit of soap.
Dry your blanket on low heat or no heat, if possible. Each strand of your garment's yarn may harden when the high heat melts the thread's tips. When it happens, your fleece blanket may lose its plush softness.
Avoid using bleach while washing your fleece blanket. It is an abrasive cleanser that can affect your blanket's dyes.
Can you use fabric softener on fleece?
Avoid using fabric softeners when washing your fleece items. Some kinds of fabric softener can damage or remove the wicking properties of some fleece fabrics.
How to keep fleece from stretching while sewing?
Always pre-wash your fabric. Then leave it dry flat for at least an entire day to keep its shape.
Choose the right needle. You can use either a stretch or ballpoint needle, which will help you push the yarn while sewing. It prevents damaging the fabric while cutting and sewing. You also need to choose the right needle size for your material.
Select the right thread that works well with fabrics that has a little too high amount of stretch.
Use stitches that will hold the stretch of your fabric so it will not pucker and break. You can hold the material tight if you need straight stitches.
Lay your fabric flat on a flat surface, and do not let it hang over the edges. Try to keep pins in the seam allowance to avoid opening unwanted holes in your garment.
You can use a starchy spray and press the edges if they tend to curl.
More pages: 
How to finish fleece blanket edges?
Sew a hem on your fleece blanket:
Fold over and pin your blanket's edges. Doing so will create a hemmed edge on your blanket. If you do not want this look, you can leave the edge unfolded and sew along the raw edges.
a. Fold half an inch of the material over on each of the four sides.
b. Insert pins into your folded fabric to hold them in place.
Set your sewing machine to its zigzag stitch setting. Make sure to adjust the zigzag stitch settings to a long and wide setting by turning the width and length to the highest settings.
Sew along the edges of your blanket.
a. Raise your sewing machine's presser foot and place the fleece under it.
b. Lower your machine's presser foot and begin sewing zigzag stitches along your fabric's raw edges.
c. Remember to take your time and hold your fabric taut as you sew.
d. Position your needle about 0.25 inches from your fabric's folded edges.
e. But if you have unfolded edges, you need to sew about 0.25 inches from them.
f. You can place a piece of tissue paper under the fabric and over the feed dogs if you have trouble keeping the material moving evenly.
Press down on the reverse direction lever on your machine's side.
a. Keep the light pressure on the pedal.
b. Sew backward about an inch, then release the lever to sew forward again.
c. Sew off the last edge of your blanket and stop the machine.
d. Cut the excess thread near the blanket.
Secure your blanket's edges with fringe:
Cut out a three to four-inch square of fabric at each corner of your blanket.
a. Cut out a square fabric on each of your blanket's corners if you make a double layer fleece blanket.
b. Measure and mark the area with your fabric marker and cut along the lines.
Create a template for cutting the fringe.
a. Use a ruler to draw two inches lines on a piece of construction paper or cardstock. Remember to keep the lines half an inch apart.
Use the template to cut fringe around your blanket.
a. Tape or pin the template three to four inches from the edge of the blanket.
b. Use the template as your guide to cut the fringe.
c. Align the scissors with one of the guidelines when you make each cut in the fleece.
Tie the fringe piece together in knots.
a. Go around the edges of your blanket and tie together the fringe pieces next to each other.
b. Tie two pieces of fringe together, then tie the next two parts.
c. Repeat these steps until you reach around your blanket.
Create a braided blanket edge:
Sew half an inch from the edges of two layers of your fleece.
a. You need to place two equally-sized pieces of fleece together to create a braided edge.
b. Sew a straight stitch half an inch around the edges of the fleece pieces. Leave a six-inch gap through which you can invert the parts.
c. Use gentle pressure on the pedal.
d. Pull your fabric taut to prevent it from getting caught in your machine's feed dogs.
Turn your blanket inside out.
a. Reach in through the gap and begin working your blanket through the opening.
b. Keep going until you invert all the fabric and the seam is inside the two layers.
c. Use your fingers to push throughout the fabric at the corners as needed if it gets bunched up.
Sew the gap closed.
a. Tuck in the raw edges of your fleece and sew the gap.
b. Use the same straight stitch and sew the stitch so the edge will be as even as possible.
Use a template to cut fringe all around the outside of the fabric.
a. Create a lied template on a piece of paper or cardstock.
b. The lines should be two inches long and half an inch apart.
c. Place your template about three inches from the raw edges and cut the fringe using the template to guide you.
d. Cut from the edge of the fabric up to the edge of your template.
Sew a straight stitch around the inner edged of your blanket where the fringe ends.
Pull one loop through its neighbor using a crochet hook.
Sew across the first and last loops to secure the braid.
Cut the excess threads near your blanket.