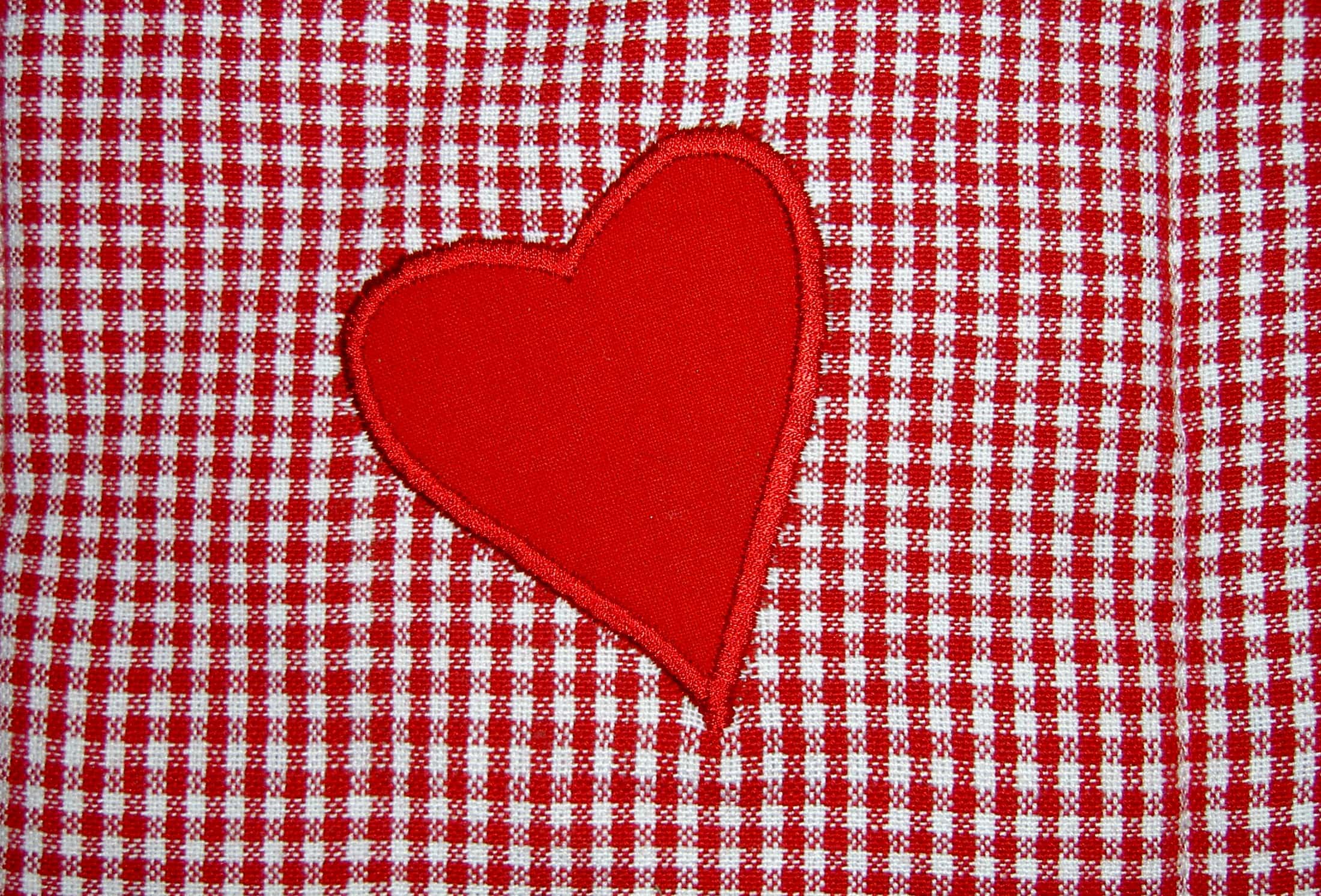 It is undeniable that adding appliques to your quilt gives it more texture. Just like making a one-block wonder quilt, proper placement of the applique is important. It can either highlight or ruin the intricate stitches and design of your top quilt.
Putting appliques on your quilt should not be difficult. It only serves as an added design and must not interfere with your quilting process.
There is no right or wrong way of attaching applique to your quilt. Some stitch it first before doing the quilt sandwich, while others don't. This is more of personal preference.
As long as the quilt looks nice, then everything is good. If you think of convenience, putting the applique first before quilting makes sense.
There are three reasons why attaching the applique first before quilting is better.
1. Easier movements for hands and your quilt.
Once you have attached the applique to your top layer, your quilting process does not change. Whereas, it will be more difficult to attach the applique on a finished quilt. You will likely have difficulty maneuvering the fabric.
2. The batting supports the applique.
Whether you will quilt by a machine or by hands, the applique remains the focus of your quilt or block. When the background of the applique is already quilted, the batting will not puff up to support it.
To highlight the applique, it should come forward and create that embossed look. You cannot achieve this if you quilt the fabric first before attaching the applique. Once the quilt is complete the batting is already attached flat with your top fabric.
To create this embossed look, attach the applique first on your top fabric. Outline the shape of your applique using your desired stitch. This will add a ditch around the applique, raising the actual shape of your applique.
3. Quilts will have a neat finish.
If you attach the applique before quilting, you will have more options to highlight it. You can stitch some parts of the applique using the same stitches for your top quilt. This blends your applique to its background fabric.
You may attach the applique using a Satin stitch. Then, quilt the surrounding fabric using your desired stitches. This will give your applique added prominence.
The finished quilt is more polished and neat. There will be no uneven layer or bulge on your applique or the background fabric. Also, the stitches of your applique will not be visible at the back of your quilt.
How Do You Quilt An Applique Quilt?
As mentioned above, attaching your applique before quilting is better. The batting adds support to your applique and gives it an embossed look. The stitches of your applique will not be visible at the back of your quilt. The backing and bottom layers of your quilt will cover them.
Here are three tips to attach and highlight your applique.
1. Stitch your quilt block and applique in the ditch.
This will secure your quilt block and the shape of your applique. This means you will not have to use pins to hold these elements on your quilt. You can stitch your quilt easier even with extra design on its top layer.
You can attach your applique on your quilt block first before stitching it to your top fabric. This secures everything and makes quilting a breeze.
2. Stitch the area around your applique.
This in a way follows the first tip. But in this tip, you need to select a stitch that will compliment your applique. The first tip only suggested that you attach your applique and block for easier quilting.
This time, you do it with the idea of using a stitch as part of the applique design. Say you use a satin stitch. This stitch will affix your applique on the fabric. It also serves as an outline design for your applique.
3. Fill the applique with another stitch.
You may attach your applique by stitching over it. But when you do this, make sure that you use a different stitch pattern. The idea is your top quilting stitch is different from the stitch on your applique.
This will make your applique to stand out even more on your quilt.
Again, there is no strict rule on how to affix your applique. What matters is that you are comfortable with your technique and you get your desired output.
Can You Quilt Over Embroidery?
Many quilters do embroidery on quilt tops. How do they do that?
A lot of novice quilters are afraid to quilt over an embroidered fabric. The fear of damaging the embroidery or messing up with the threads has always been the reason.
Many quilters in the early years used embroidered fabrics for their quilts. But they did not quilt over the embroideries. They had noticed that unquilted embroideries had caused premature damage to the embroideries.
These observations had resulted in a new notion in quilting. They now believe that quilting over the embroidery does more benefits. It strengthens and prolongs the lifespan of the embroidered quilts.
Stitching over the embroidery is advisable on fabrics that need stabilization. It is also sensible to quilt over an embroidered fabric if you intend to use it often as the baby quilt.
Quilting over an embroidered fabric is not an issue. The important point you must keep in mind when quilting is to bring all the elements to life. What does this mean?
Your quilting stitches should not overshadow the embroidery of the fabric. Stitch to create harmony and continuity between the quilt stitches and the embroidery.
Here are guidelines you might want to follow when quilting an embroidered fabric.
Follow the natural shape of the embroidery. When you do the topstitching of your quilt, follow the contour of the embroidery.If the embroidery has slight curves, then do the same with your stitching. If it is in straight lines or geometric, your topstitches must be in the same pattern.
Outline the embroidery. Instead of just stitching over the embroidery, stitch around it to create an outline. This will give your embroidery an embossed or two-dimensional texture.
If you outline your embroidery, make sure to use fine threads. You may use 50-wt to 100-wt threads. Fine threads will create somewhat invisible stitches, making the embroidery pop out.
Do not be afraid to stitch over the embroidery. This adds density to the embroidery. What you need to keep in mind is the thread you should use. Choose a very fine thread for that invisible look.
Avoid thread colors that will clash with the color of the embroidery. This is especially crucial if you plan to topstitch on the actual embroidery.
What Is The Best Fabric For Applique?
Your fabric choice can make or break the applique designs. Batiks are an ideal fabric for making applique. They have tight weaves and so fraying is not a problem. Batiks have tons of colors and designs.
If you do not have Batiks in your kits, you can also use other fabrics. You may use Quilter's cotton, felted wool, and silk dupioni to make appliques. To make beautiful appliques, you need to choose the right fabric.
The following are some tips to help you choose the right fabrics for your applique.
Select a tone-on-tone fabric. Tonal fabrics like Batiks and marbles are perfect for applique. The nice transition of the pattern does not distract the overall design of the fabric.
Choose a fabric with streaks or drops of white. These white streaks or drops give an illusion of light.
Get fabrics with overlapping colors or splashes of different colors. This type of fabric will give a standout applique.
Fabrics that follow curves or lines are perfect for flower or leaf appliques.
Fabrics with big and colorful prints are great for making appliques.
Choose a fabric that has tight weaves. This type of fabric is less likely to fray when cut.
What Is Applique Used For?
Appliqué is a fabric patch layered over a foundation fabric. This is then stitched in place by hand or machine. Applique is perfect for decorative stitching like quilting and embroidery.
This term came from the French word appliquer which means "to put on." Appliques are great for covering damage or holes in the garments or jeans. You can also use them to embellish clothing or household linens.
Quilts do not need applique. But adding one can add beauty to your top quilt design. Appliques are patches or patchwork which can come from different types of fabrics.
Making and using appliques for your quilts is easy. But, there are some tips worth considering to make sure you get the best result.
Many quilters sometimes use freezer paper to prepare applique designs. This paper has a shiny side that sticks to the fabric when pressed. This allows you to make and cut accurate shapes of your applique.
Cut bigger background fabrics for all your appliques. Keep in mind that some fabrics tend to shrink. This can distort your design when you add your applique
Use either a thread that will create invisible stitches around your applique. You may also use complimentary thread color if you want to outline your applique.
What Stitch Is Best For Applique?
There are many stitches to use for attaching appliques to your quilt. The most popular is the Satin stitch.
1. Satin stitch
The satin stitch involves a very close, wide, and zigzag stitches. Each wide stitch touches the previous one, creating a solid line of stitching. This will cover the raw edges of the applique and prevent them from fraying.
The Satin stitch creates an embroidery–like edge outline to your applique.
2. Zig-zag stitch
This stitch is simpler than satin stitch but it does not prevent applique from fraying. You may use this stitch and not fray the edges if you use quality fusible web. This stitch gives your applique a "hand-made" look.
3. Straight stitch
If you are in a hurry to finish stitching your applique, use Straight stitch. This is not suitable for fabrics with loose weaves as it does not prevent the fabric from fraying.
This stitch will create very visible stitches on top of the applique. So, if you plan to use this stitch, better use thin threads for that invisible look.
4. Blanket Stitch
This stitch creates a hand-stitched look for your applique design. The raw edges, albeit, are visible and can fray in time after several washes.
5. Double Blanket Stitch
This stitch takes two stitches on the horizontal and vertical portion of the stitch. You may set your machine on 2 in width and 2.5 for the length.
6. Star Stitch
This stitch gives your block a lacy look. This stitch also refers to popcorn stitch. For best results, set your machine on 2 in width and 2.5 for the length.
7. Hemstitch
This stitch has horizontal stitches on both the left and right sides of the vertical stitch.
8. Rick-Rack Stitch
This stitch is ideal for a fun and bold look to your applique. This adds a more decorative border effect on your applique.
How Do You Stop Applique From Fraying?
Fraying of the fabric edges is a real issue in quilting and sewing. This does not exempt your appliques. When your fabric is not tightly woven, fraying is likely to happen.
Fraying is preventable and there are lots of ways to do it.
You may prevent fraying of your applique edges by using a Satin stitch. This also serves as an embroider-like outline for your applique. If you hand stitch your applique, you may do Satin or Overcast stitch.
Overcast stitch is like a sparse version of the Satin stitch. You may also use zig-zag or other decorative stitches from your sewing machine. Make sure to adjust the length and width of your stitches to create a bit dense edging.
Another way to prevent fraying is by making tiny hems on the edges of your applique. This will need you to cut your fabric a little bigger than the expected size. The overhang will serve as your hem allowance.
If you have a serger, this will do the trick. A serger is a specialized sewing machine that encases a seam with thread. As the machine encases the fabric, it also cuts the extra fabric. These two processes happen all at the same time.
Adding appliques is an easy way to decorate your quilt. This gives your top layer that artistic flair. Through appliques, you can create unique symbols and meanings to your quilts. They also make it easier to put a story on them.
Stitching appliques on your quilt is easier than you think. All you need is to do is follow the natural contour of its shape and use the right thread. Keep in mind that there is no rule on how you stitch your applique or make your quilts.
So, for your next projects, consider putting appliques on them. Not only do appliques add beauty to your quilts, but they also give them more value.