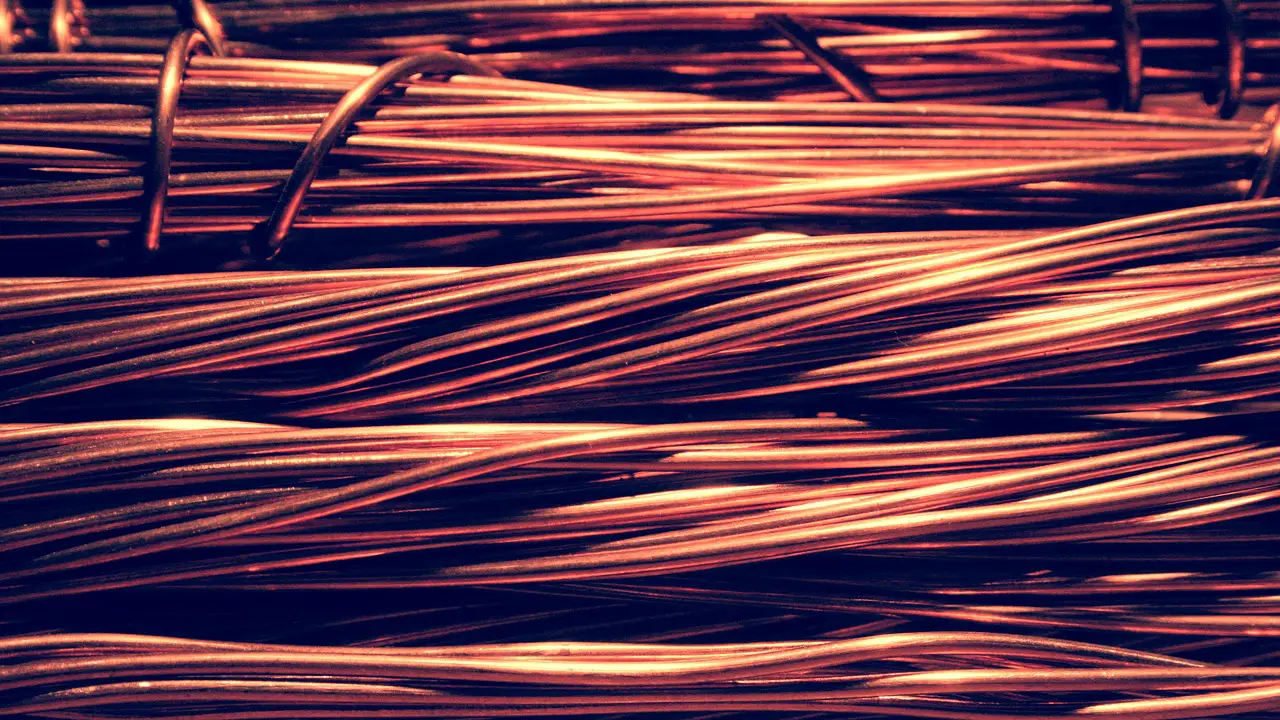 Copper is a soft, malleable metal with very high thermal and electrical conductivity. Besides producing hardware equipment and electrical and heat conductors, you can also make jewelry out of copper!
This malleable metal is a popular choice for beginner jewelry artists because it does not easily peel or flake. It is also soft enough so you can work with it without too much difficulty. It is also affordable, so you can use it to practice and hone your skills.
Besides its highly malleable property, copper also has an eye-catching red-orange hue. It is both a beautiful and versatile jewelry metal. Please continue reading to know more about copper jewelry.
Copper Jewelry Pros and Cons
As I mentioned, copper makes beautiful and versatile jewelry pieces. But, like other jewelry materials, it also has its pros and cons. Read more about copper jewelry's pros and cons to help you decide if you should try it or not.
Pros
Versatility
Copper is highly malleable, one of the essential properties you need to look for in jewelry metals. You can mold and bend it to make various unique and stylish designs.
Because of copper's versatility, you can also combine it with different gems and charms to create diverse styles. Its unique orange earthy tone will look fantastic with various embellishments and colors.
Affordability
Despite its properties that are ideal for jewelry-making, copper is relatively affordable. It also comes in a wide range of designs to accommodate different preferences. But, because it is pure copper, it is naturally more expensive than its alloys.
Health Benefits
Many people also make and wear copper jewelry because of its famous health benefits. Wearing copper jewelry makes people feel relief from joint stiffness and other joint problems.
Some also claim that copper jewelry has anti-inflammatory effects that reduce arthritis pain. When combined with sweat on the skin, the micro minerals in pure copper jewelry can absorb into the bloodstream.
Because the minerals in copper jewelry can enter the body, it also helps prevent increased blood cholesterol levels. These minerals also negate the toxic effects of some high-toxicity metals in the body.
Many also believe that copper has anti-aging properties. It slows the aging process by improving your collagen and elastic fibers' density. These are fantastic health benefits that can benefit anyone. But, despite claims from many wearers, you must first consult medical experts.
Cons
Discoloration
The primary disadvantage of copper jewelry is the possibility of your skin turning green. Copper can readily oxidize in air and moisture and form copper oxide. This substance causes skin discoloration.
Although it can be a nuisance to wearers, skin discoloration from jewelry is usually not harmful. And there are ways to keep your jewelry from turning your skin green.
Durability
As I mentioned many times, copper is highly malleable, meaning it is a soft metal. Because of this characteristic, it may not be as durable as other metal jewelry.
Copper jewelry may bend, scratch, and break more quickly compared to other precious metals. But, they will last longer if you know how to take care of your copper pieces properly.
How to keep copper jewelry from tarnishing?
Although copper has fantastic properties, it can still tarnish over time. It can react with external factors and can even cause skin discoloration. Follow this guide to keep your copper jewelry from tarnishing:
Apply Coating to Your Copper Jewelry
Sealing your copper jewelry with lacquer is one of the best ways to prevent it from tarnishing. You could buy a commercial copper sealer if your copper pieces did not come with a polymer coating.
You can also apply nail polish or car wax if you cannot find copper sealers at your local stores. They work as well as sealers in keeping copper jewelry from corrosion and tarnishing. You can also polish your items with a fine cloth to get their shine back after applying the coating.
Clean Your Copper Jewelry Properly
Cleaning Coated Copper Jewelry
Coated copper jewelry usually lasts longer without tarnishing. But, it is inevitable for your pieces to look dull if you do not clean them properly. You can use a polishing cloth to clean your copper jewelry pieces from time to time.
Polishing with a clean cloth will help you restore your jewelry's shine. But, ensure that you do not overdo it so the coating will not come off.
If polishing foes not help, you can also try cleaning your copper pieces in warm, soapy water. Use a lint-free cloth to rub your bracelet gently. Do not forget to dry it after cleaning.
Cleaning Uncoated Copper Jewelry
It is ideal to have professional cleaners clean your jewelry. But not everyone can, and that is fine! There are different at-home methods you can use to clean your copper jewelry pieces. Try any of these cleaning methods out to help you clean your tarnished copper pieces:
Use lemon juice and salt. Using mildly acidic substances can help remove mineral deposits from your copper jewelry pieces. Use a glass container with a bit of salt and lemon juice, then soak your jewelry in it for 10 minutes.
a. Remember to rinse your jewelry piece with warm water before drying it off. Use a microfiber cloth to dry it and give back its shine.
Use lemon juice and baking soda. Make a cleaning paste by adding equal parts of baking soda and lemon juice. Use it to gently clean your item by rubbing it with a clean cloth. Rinse and dry it off with a soft cloth after cleaning.
Use ketchup. Rub a thin to moderate layer of ketchup over small tarnished areas on your jewelry. Let it sit for 15 minutes and rub it with a non-scratch pad and wash it off thoroughly. Use a soft cloth to dry it before storing it.
Use salt and vinegar. Pour white vinegar with salt over your copper jewelry and rub it to remove tarnishing. Then, rinse and dry it with a soft cloth.
Use jewelry polishing cloth. It would be best if you finish cleaning by polishing with a polishing cloth. Use cloths specifically made for copper jewelry so you can polish them properly.
Use commercial, industrial copper cleaners. Get commercial cleaners is none of these cleaning methods work for your heavily-tarnished pieces. Dip a microfiber cloth in the solution, then gently rub it on your jewelry. Rinse and dry after doing so.
How to Store Your Copper Jewelry Properly
Besides knowing how to clean your copper jewelry, it is also essential to understand how to store them properly. Exposure to moisture and air causes tarnishing and corrosion, so you need to do things right.
Always ensure that you thoroughly dry your copper pieces before you store them in an airtight container. Then, look for a cool and dry place to store the containers.
You can use a ziplock bag or any airtight bags to further reduce your jewelry's interaction with air. You can also buy anti-tarnish paper that absorbs pollutants. Doing so will help you slow down the rate of tarnishing.
How to make jewelry out of copper wire?
Making jewelry from a copper wire is relatively simple, mainly because copper is a soft, malleable metal. Follow this guide to learn how to make jewelry out of copper wire:
Get Your Materials:
– Copper wire
– Heavy-duty wire cutters
– Pliers
– Small diameter pipe
– Drill
– Heavy-duty clamp or vise
– Small file
– Clear paint
Prepare your Copper Wire
It is best if you prepare your wire first before doing anything else. You can do this step by straightening your wire. You can use about a two-feet section of your wire. Your pliers and cutters will come in handy here, so make sure to use them well.
Next, you need to remove your wire's plastic coating. If you find it challenging, you can slice some portions out so you could pull the wire. Be careful not to deform your wire too much so you can have a beautiful jewelry piece at the end.
Twist the Copper Wire
Twist your wire using your drill because it will be too difficult when you use your bare hands. Insert one end into the drill and cinch it down as tight as you could. Then, clamp the other end into your vise to keep it in place.
Remember to be extra careful, so you do not ruin your wire. You do not want to twist your wire excessively, so you need to do this step slowly. Twist your wire until you get an even design across the entire strand.
Make a Jewelry Piece
After you prepare and twist your wire, you can pretty much make any jewelry you want. But remember to do everything with extra caution. Here are some ways you can make standard copper jewelry pieces:
Take small pliers and bend each of the wires at the end clamped into the vise. Make sure to turn them back towards the inside to produce a smoother and more pleasing appearance. Then, slowly bend the entire wire strand into the shape of your bracelet.
If you find this step too difficult to do by hand, you can also use your pliers. But, make sure that you are extra careful so you will not damage your wire. Next, trim the remaining wire once you form your desired shape.
After trimming, you need to use your pliers to unravel the cut end into separate wires. Then, reassess your bracelet's size and trim the ends to length. Again, bend the ends inward to create a beautiful design. Finally, apply a protective coating so your piece will not quickly tarnish.
You can easily make a ring if you have a spare strand from your bracelet project. But you might want it to have a flat surface to make it more comfortable to wear. To create this flat surface, you need to trim off a short section from the wire and tap it with a small hammer.
As you hammer your wire, you will discover that it will bend upward. Do not worry! All you need to do is to flip it over a few times to make the surface even. Then, use your pipe to make your ring round.
You can use any rigid round tubing or metal and wrap your wire around it with a slight offset. Clamp one end into your vise and use your pliers to tighten your ring. Finally, use a small file to smoothen out your ring's surface. Again, apply a coating to protect your jewelry from tarnishing.