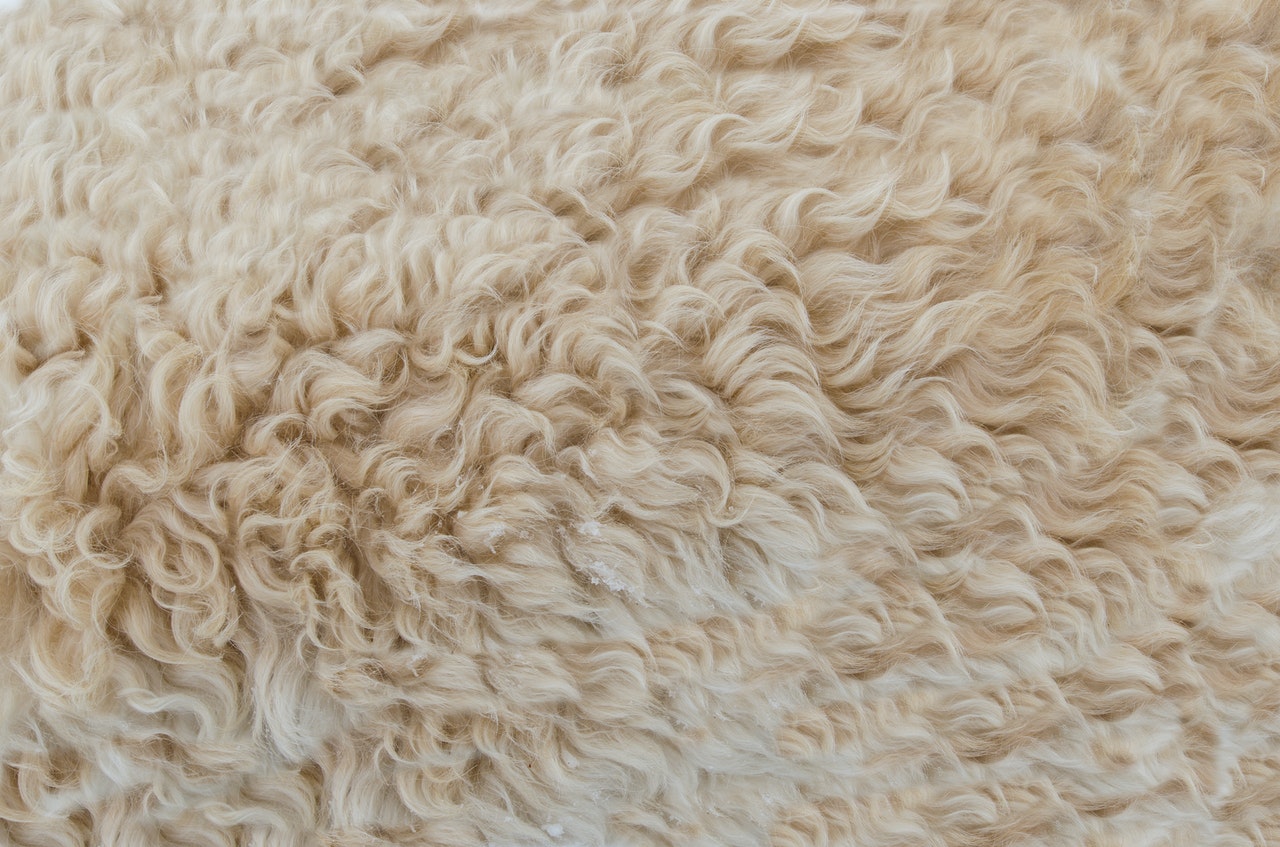 You can quilt with any fabric, even upholstery fabric. Cut your upholstery fabric into blocks, and you get yourself a quilt.
Many sewists would probably think twice about using upholstery fabric for quilting. Most upholstery cloths are thicker, heavier, and stiffer than those used for regular quilting.
But if your quilting project requires a sturdy and dense fabric, the upholstery fabric might be a more suitable material to use. Read on to know more about the upholstery fabric and how to include them in your next quilts.
Can you quilt with any fabric?
Different types of fabrics can be used for quilting. Soft, hard, thin, or thick fabrics are used for quilting, depending on the purpose of your finished product.
Some sewists use upholstery cloth for quilting because of a certain quality that the intended final product requires. Upholstery material can be made of natural, synthetic, and blended fabrics.
You can have so many options on upholstery fabrics nowadays. It can get overwhelming to choose the type of fabric you can use. But the advantage of a wide range of choices is that you can get the best material that will work for your specific sewing project.
Check out the various upholstery fabric types and their unique properties.
Natural Fabrics
Natural fabrics come from plant fibers or animal products. If you prefer the soft texture of fabrics and not so much on the strength of the material, natural fabrics are the best ones to use.
Cotton
Cotton is the most common and widely used among the natural fibers. It is also the least expensive. Cotton fabric is used in many different applications because of its softness and breathability. It is a durable fabric but can stain and catch dirt and dust easily.
Denim is one of the most popular cotton fabrics used for clothing and even upholstery. It has a very distinct appearance and texture. This thick cotton fabric is used when you want your work to look casual.
Wool
The wool fabric has a great texture and feel but is less resistant to stains, so it usually comes with a stain treatment. It is mostly blended with synthetic fibers to make the cloth sturdier and prevent felting when used.
Silk
Silk belongs to the most luxurious types of fabrics and is not typically used for upholstery. But if you prefer to use it, silk should not be made into items for everyday use. Silk fabric is soft to the touch but is also strong. One drawback is that it needs professional care when it gets dirty.
Linen
Linen is one of the best upholstery fabrics that can be printed on, making it easy to print intricate designs. It is the best option for printing, making it more affordable. The downside to linen is that it can wrinkle and stain easily.
Leather
Leather is one of the sturdiest fabrics among the natural upholstery fabrics. It is the perfect option if you intend to use the material on everyday items or in areas with high traffic. It is tough, elegant, and easy to clean.
When you are looking for a fabric that will last a long time, leather is your best choice. It also conveys elegance and does not go out of style. It can serve a long time which makes it worth your investment.
Synthetic Fabrics
Synthetic upholstery fabrics are artificial fibers coming from petroleum products and other chemicals. The synthetic fibers are woven into more stain-resistant fabrics and have superior strength than their natural fiber counterparts.
Acrylic
Acrylic was made as an imitation of wool. The great fabric properties of acrylic are resistance to fading, wrinkling, and dirt. But acrylic fiber also tends to pill, especially when low-quality acrylic is used in the fabric.
Faux Leather
Faux leather, also called synthetic leather, is made from polyester treated with wax, dye, polyvinyl chloride, or polyurethane to imitate the look and feel of leather. It is less expensive than real leather, but it does not really last long. The good thing about using faux leather is that it is easy to clean and looks like leather minus the high cost.
Microfiber
Among the synthetic fibers available in the market today, microfiber is the strongest. This modern synthetic fiber is made from polyester. It is a durable fiber with a velvet-like texture. Microfiber is also water, stain, and fade-resistant.
Nylon
Nylon is another synthetic fiber that is usually combined with other synthetic or natural fibers. It has high abrasion resistance but is prone to pilling and can fade in high sunlight areas.
Polyester
Polyester is a common synthetic fiber, usually used with other fibers. You can choose from a wide range of patterns and shades. Polyester is best blended with cotton to make it wrinkle-free. It is also known to retain dyes and is easier to clean than natural fabrics. Polyester is one of the early outdoor upholstery fabric options.
Polypropylene
Polypropylene or olefin is the second most manufactured synthetic fiber next to polyester. Olefin has superior durability and is stain-resistant that it does not need protective stain treatments.
Another good thing about polypropylene is that it produces less waste than most plastics. Polypropylene is fade-resistant and a perfect choice for outdoor furniture fabric.
Rayon
Rayon was manufactured to imitate the properties of cotton, silk, and linen. It is known to add softness when combined with other natural and synthetic fibers. Rayon fabric is also prone to wrinkling and may not last very long.
Vinyl
Vinyl fabric is made from ethylene and chlorine to form a thermoplastic called polyvinyl chloride, also commonly known as vinyl. It is a versatile fabric that is very durable.
Vinyl can feel sticky to the skin during hot weather. It is stain and spill-resistant and can be a perfect material to use in items that kids often use.
Blended Fabrics
Blended fabrics are made from a mix of different fibers. The fabrics produced from the combination of two or more textile fibers have improved characteristics. When blending is done well, the good qualities of the fibers are highlighted while the poor qualities are minimized.
Chenille
Chenille is a polyester and cotton blend that produces a fuzzy type of durable fabric and looks very nice. Because of its softness, you can use it for sweaters, beddings, pillows, blankets, and upholstery.
Marine
Marine fabric is made from 74% polyvinyl chloride and 26% polyester. It is a durable and waterproof material specifically made to endure the harsh environment at sea or anywhere where there is water. Marine upholstery fabric is perfect for items that need to be outdoors during rain or shine.
Velvet
Velvet is a woven fabric from any type of yarn. It was first made from silk, but the velvet we know now is produced from a combination of synthetic and natural materials. The fabric can be quite expensive when made from silk than from common fibers like polyester or cotton.
Velvet is identified from other fabrics by its soft, dense pile, making it a luxurious material for clothing and upholstery.
Now that you know more about the properties of upholstery fabrics, you can take your time to really know which material would be perfect for your project.
The huge variety of upholstery fabric options may look intimidating, but when choosing one for a specific sewing project, it will all narrow down to your personal choices and how you will use the upholstery fabric.
Related: Liberty of London fabric, why is it expensive?
What is the difference between upholstery fabric and regular fabric?
Regular fabric is medium-weight and usually has prints or embroidery, while upholstery fabric is thicker, heavier, and more rigid.
You can compare these two types of fabrics based on the composition of the material and how it was made.
Regular fabric is also called multipurpose fabric. You can use regular fabrics in a wide variety of sewing projects, such as throw pillow covers, curtains, quilts, and bags.
Patterns on upholstery fabrics are made when the fabric is woven. Various colored yarns create the pattern through the fabric and will not wear away like those on printed fabric.
To check if your upholstery fabric is woven, look at the back of the fabric. You should see that the back of the fabric should look like the inverse of the fabric's pattern instead of a blank space.
Combining natural and synthetic fibers to create an upholstery fabric will offer the best of both worlds.
How do you quilt with upholstery fabric?
Some upholstery fabrics may be thicker, stronger, and harder than most fabrics you usually use for quilting. Take these few tips to guide you on how to quilt using upholstery fabrics.
You will have more advantages with larger pieces than small ones in quilting upholstery fabrics.
Upholstery fabrics should have a wider seam allowance, like a half-inch. A bulkier material like upholstery fabric should be pressed at the seams open, or your intersections will be very thick.
Determine first if your upholstery fabric is washable. Wash a small piece of the fabric to see any changes in the texture or size. If it is not washable, you can use it for purposes other than quilt bedding. Before measuring and cutting your upholstery fabric to create a quilt bedding, it would help to wash it first.
To avoid fraying or unraveling the edges of upholstery fabric, you can serge or use a zigzag stitch to prevent further unraveling before washing.
When using upholstery fabric for bed quilts, you can either add a layer of batting or not. Your decision can be based on the climate in your area. For your backing, you may use lightweight fabrics or dense fabrics when needed.
Most upholstery fabrics are undeniably thick. You need to use the appropriate needle size and thread corresponding to your fabric thickness. You can avoid breaking your needle or ruining your machine if you match the sizes of your sewing materials.
For sewing denim or canvas, you can use a needle size of 90/14 and a heavy-duty thread. If you are sewing thick upholstery fabric, use a needle size of 100/16 or 110/18 and a matching upholstery weight thread.
When sewing quilting lines on your upholstery fabric, a walking foot is recommended to help move the fabrics through the needle. A walking foot is a useful accessory, especially when you are sewing thick fabrics.
You can use the standard stitch length of 2.5mm for quilts, but when working with a thick fabric like upholstery, a longer stitch length is recommended to be more visible and look nicer.
When upcycling upholstery fabric samples, you will encounter labels glued to the fabrics. To easily remove the paper labels from the fabrics, iron on top of the paper to melt the glue using a medium to hot setting. Then, peel off the paper from the fabric, and it will come off easily.
After removing the paper, the area where the label was before will feel sticky. Allow the fabric to cool, and the stickiness will go.
If the label is hard to remove by pressing with a hot iron, you can just cut the label and use the remaining fabric.
Related: 
What is the difference between upholstery batting and quilt batting?
The difference between upholstery batting and quilt batting is the density, although they can be made of the same material. Upholstery batting is denser and more durable than fluffy and warm quilt batting.
Cotton, polyester, and wool are the materials used for both quilting and upholstery batting, but there are differences in how they are made to suit the requirement of each type of batting.
Quilt batting must be fluffy to provide warmth, while upholstery batting needs to be firmer and thicker. Upholstery uses felted and denser batting. So, when choosing a filling for your quilt, you should consider the size, thickness, and type of fiber if it can provide what your quilt requires.
For quilt batting, the loft is important. The loft is the weight of the filling that will make a quilt warm. A heavier loft will make a warmer quilt. The loft is heavier in an upholstery fabric but not as fluffy as with quilt batting.
Polyester batting has more advantages when used in upholstery than in quilts. It has a foam consistency and is resistant to mildew. You can use wool batting for both quilts and upholstery because of its durability. Poly-blends are the most popular batting used for quilts because of their washability.
Choosing the batting to use is essential because different projects like a bed quilt or upholstery require distinct batting properties to serve their purpose.