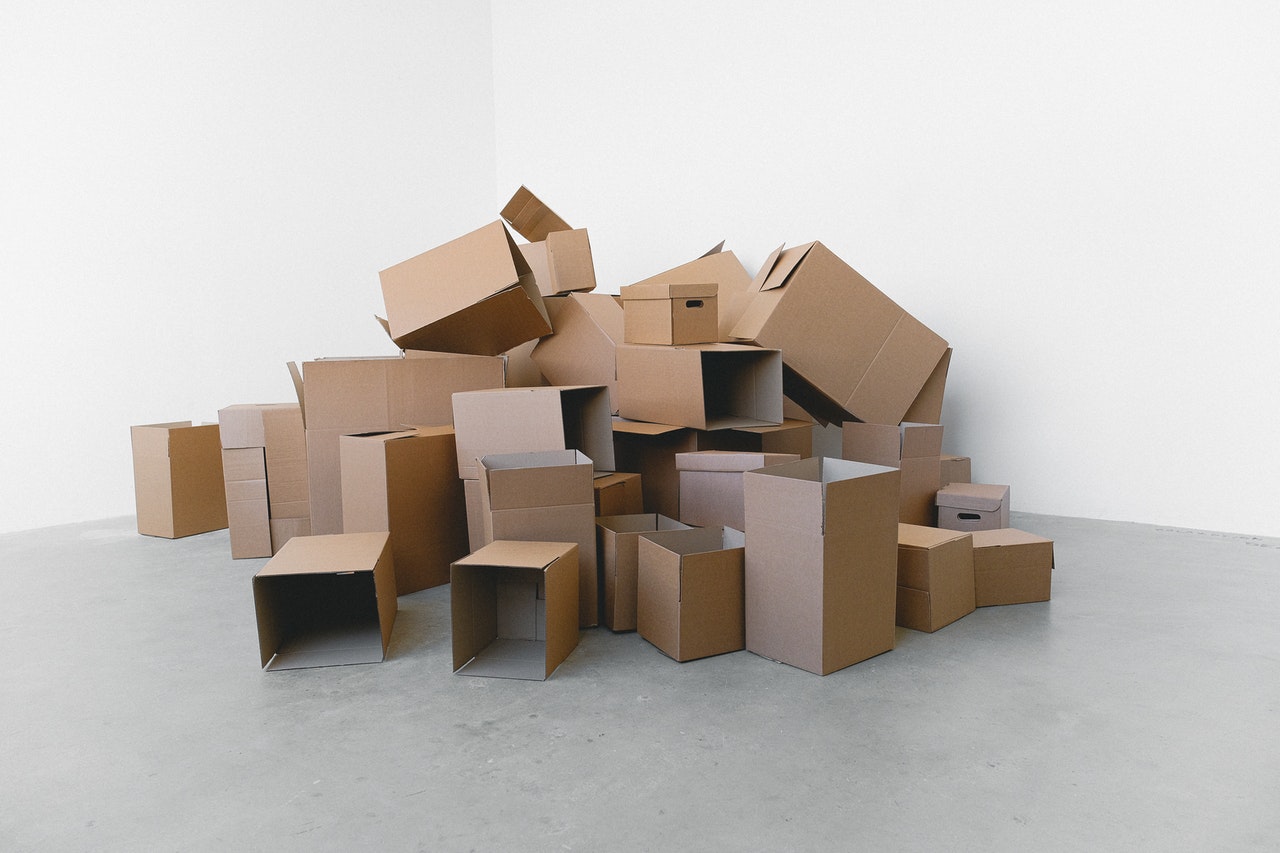 Sewing fabrics to cardboard is possible. But first, you must determine their thickness to prevent ruining your project and your materials. As the thickness of the cardboard varies, so do the needle and sewing machine required to sew through it.
When most people hear the word sewing, the first thing that comes to mind is cloth. However, remember that a sewing machine is not limited to fabrics, although they are the most common and compatible. For example, yours may also be capable of sewing cardboard.
Cardboards are used in sewing in the same way as papers are. Additionally, most sewing machines can sew through cardboard. But, because of the varied thickness of cardboard, you should sew through it with extreme caution.
If you want to try sewing cardboard, two elements to consider are the thickness of the cardboard and the type of needle.
When sewing through thick materials, tiny needles will wear out quickly. Also, if the cardboard is sufficiently dense, it can break them. So, the explanation for altering yours depending on thickness is not implausible.
It might be best if you kept an eye on your needle. For example, if yours continues breaking when working on cardboard, you should get a bigger one. Additionally, you may need to sharpen or replace your needles regularly because the cardboard will cause them to dull faster.
The seams are another reason to choose the correct needle size. The stitches may not come out correctly if the needle is too tiny or large. So, you want to make sure to use the best needle size for your project.
In general, if you will be sewing on cardboard, it is best to use at least a 100/16 needle in your sewing machine. Also, note that using larger needle sizes with thicker cardboards or several cardboard layers is better.
Consider the Cardboard's Thickness
If you want to stitch through cardboard, it may not be advisable to use a standard household sewing machine, primarily because it may not have enough power to penetrate cardboard. Also, cardboard may overwork a traditional household machine's motor because of its thickness, causing it to overheat.
Motor overheating is a real possibility with a lightweight machine, primarily if you work on the cardboard for an extended period. If your machine's motor repeatedly overheats, it will severely hamper its functions and will not be long until your machine breaks.
If you plan on sewing cardboard frequently, you might consider acquiring something heavy-duty. So, it may be best to use an industrial sewing machine.
When sewing through cardboard, you may also need to adjust the tension on your machine. The thicker your cardboard is, the more tension your device requires. So, increasing the tension will help the thread quickly pass through your material.
How Do You Sew Cardboard Together
When sewing cardboards together, it would be best to avoid corrugated pieces and use high-quality cardstock instead. First, to sew your materials, you will slowly stitch the outlines, going over the stitches two to three times for bolder lines.
Stitching on paper or cardboard is simple and allows you to be creative. But, keep in mind that you compromise the surface each time the needle perforates it. The paper might break if you create too many stitches in a tiny place.
So, it may be best to use thick, high-quality paper or cardstock. But, as I mentioned, you could also use single-ply cardboard as long as you steer clear of the corrugated stuff.
It is better to sew slowly for the outlines to ensure that you get the best results. Then, sew the same lines two or three times for bolder outlines.
If you want to negotiate curves, you will have to manipulate the fabric gently. Then, set your presser foot pressure to 2 as a general guideline when stitching gradual curves or right angles. But, remember to pause and lift the foot to turn the fabric beforehand.
Another vital thing to do is to check your needle positioning frequently. First, stop sewing with the needle down at the point where the lines intersect. Next, lift the presser foot, then spin the cloth, making sure that the stitches are always going forward to keep the lines clean and sharp.
This medium pressure helps maintain the lines neat while making it easier to manipulate your fabric. If the lines are narrow and closely spaced, you might try lowering the pressure to 0 or 1, giving you more control over the material.
You can also try setting your presser foot pressure to 0 for scribbly spots. Next, take a firm grip on the fabric on both sides of the presser foot and increase your stitching speed to sew quickly.
Next, manipulate the cloth by pushing it in the direction you want the stitches to travel, in tiny circles, or back and forth for zigzagging scribbles. You may also use this approach to color fill a shape.
How Do You Hand Sew Cardboard
Hand sewing cardboard requires you to use a sewing awl because a regular sewing needle is too weak to handle the board's thickness. So first, you will punch holes, then run your thread through the holes you made.
Although it is better to sew cardboards using an industrial sewing machine, you can also hand-sew them as long as you take precautions to prevent ruining your project and materials.
For example, one of the best ways is to use a sewing awl to punch holes before sewing. Doing so allows you to penetrate the thick material more quickly and prevent your needle from breaking.
A sewing awl is a portable instrument that you can use to punch holes on thick materials like leather, denim, and cardstock. It has the appearance of an old-fashioned ice pick, with a hardwood round knobby handle and a pointed interchangeable shaft.
How to Use a Sewing Awl
If you want to use a sewing awl, you must plunge it into the area where you want to start your stitch. Next, take out as much thread as the stitch length plus three inches through the needle. Then, hold the thread in place as you draw the awl and needle out.
After doing so, you will insert your awl into the material to make a second hole, then draw it back until the awl thread creates a loop. Next, thread the entire length of the fiber from the other end through this loop.
Then, pull the awl out of the hole while applying equal tension to both ends of the thread to produce your first stitch. Continue with the following stitches, removing the fiber from the awl with the end cap as needed.
Best Sewing Awls on Amazon:
General Tools 818 Hardwood Handle Scratch Awl
Features:
The scratch awl with a hardwood handle boasts a 3-3/4″ exposed blade and a fluted handle with a curved design for a comfortable grip.
The alloy steel blade goes through the handle and is securely secured to both the plated steel ferrule and the cap, allowing the scratch awl to bear tremendous pressure and challenging workloads.
The overall length is 6-1/2″ with a 3-1/2″ blade length.
This awl is ideal for scribing, perforating, punching, and aligning holes.
Click here for a wide selection of General Tool's sewing awls.
Speedy Stitcher Sewing Awl
Features:
The Speedy Stitcher Sewing Awl is a handy tool for heavy sewing cloth.
Handcrafted in the United States includes a unique high-tensile waxed thread and custom-made diamond point needles.
It sews perfect lock stitches every time with a bit of effort, just like a sewing machine.
Assembly and repair of leather products, canvas tarps, climbing and camping gear, saddlery and tack items, athletic equipment, and even shoes and belts are all possible with the Speedy Stitcher.
If you want to buy a Speedy Stitcher awl, click here.
Can You Sew Fabric to Paper
Sewing or embroidering on paper is quick and straightforward, with a few instructions. But because paper materials are less forgiving than fabric when it comes to needle holes, it necessitates a different method.
Fabrics are soft and easy to sew, and needle holes are not obvious. However, it is permanent once you punch a hole in the paper. So, it is best to plan before beginning to sew. Here are some tips to help you get started:
Tip #1:
The first step is to prepare your sewing machine for paper stitching. Because machine sewing on paper will dull the needle, you must keep a separate one for paper sewing. However, if you constantly forget which it is, you can try putting a dot of colored nail polish or acrylic paint on the shank to help you identify it.
Tip #2:
Rows of tiny stitches can readily become perforation lines, weakening the paper and making it prone to tearing and ripping. So, it may be better to reduce the thread length to roughly 3mm-4mm or 3-4 on your sewing machine to avoid paper tearing.
Next, you must set the stitch length and width if you use a zigzag stitch. The greater the distance between your stitches, the less likely the paper will tear and rip while you're sewing. So, in terms of paper stitching, the larger the stitch, the better.
Tip #3:
Sewing straight lines on paper might be complex since the material is less forgiving than cloth. So, if you need to sew a straight line, it may be best to use a sewing guide. For example, you may use the sewing guide that came with your sewing machine, or you could tape a piece of masking tape alongside the needle plate.
Because paper has a slicker surface than fabric, sewing gently will help keep your machine foot from slipping. So, it is best to sew gently — this is not a race after all.
Tip #4:
When stitching on paper, the needle tends to push the paper through to the bottom, resulting in a sloppy, rough finish. Although there is no way around it, you can make the rough-edged holes a little flatter by dragging a bone folder over them to flatten them out a little. If your stitch tension is a little loose, this also helps to lock the stitches in place.
Tip #5:
When securing the stitches at the end of a row, you can drag the thread through to the upperside, make a knot, and snip away the extra fiber, leaving a thread tail. You may notice that doing so provides some visual texture, which may give your project a better look.
Tip #6:
Positioning fabric on a paper backing for hand or machine sewing might be complex because you cannot use pins. Doing so might bend, wrinkle, or tear it apart, which is almost impossible to use for your sewing project.
So, to hold the pieces in place while sewing, you can position your fabrics with a glue stick. If you wait for the glue to cure before sewing, there should be no issues with the adhesive clogging your needle.
Related: