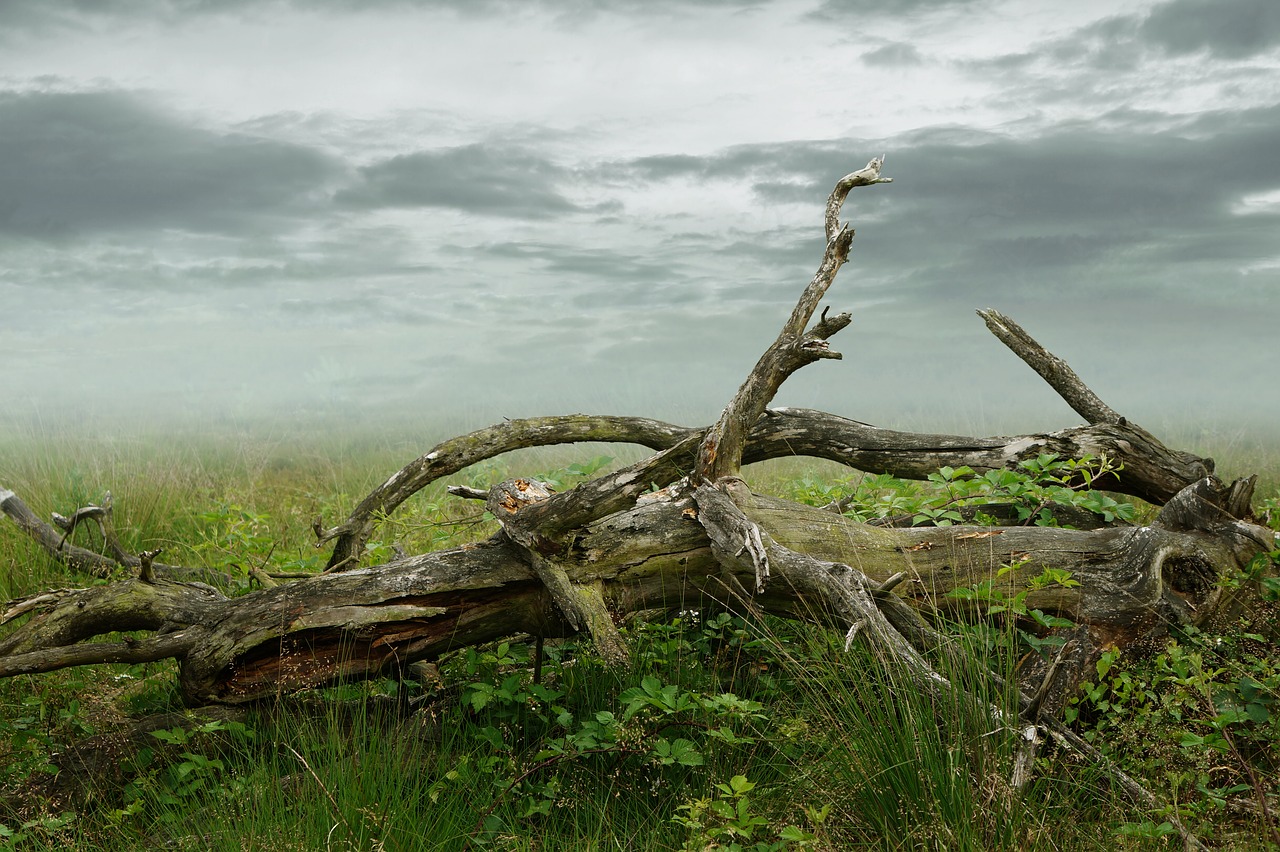 Using tree branches for crafts is attractive, inexpensive, and straightforward. You can prepare them in different ways, but stripping is one of the best ways to do it. So, you will have to let the branch completely dry, remove the bark, then sand and clean it.
If you have some tree branches lying around, you can use them for various crafts, including curtain rods, wall decor, and much more. But, to keep the wood from breakage, it is best to prepare and treat them properly.
Note that there are many ways to prepare tree branches. But it can sometimes be overwhelming and confusing. So, here is a short guide on how to prepare your tree branches for crafts:
Prepare Your Materials:
Tree branch
Paint scraper
Sandpaper in different grits – you can use 100, 120, and 150 grit
Small hand-held saw
Protective spray
Paint or stain
Step 1: Find the right tree branch for your craft and trim off extra branches.
If you want to make your project look fantastic, it is vital to get a suitable branch. For example, you may not want to chop them from a tree. But, it might be better to find one that is already on the ground.
The critical difference between these two types of wood is their dryness, which is essential for crafts. Unfortunately, branches attached to trees are still wet and relatively soft, which may not suit craft-making. But dead branches on the ground are already aging and drying, which is what you need.
Suppose you are going to use your tree branch for a particular decor, like a curtain rod. In that case, it is best to have a specific length in mind. Also, it would help if you knew how much curvature you want for your project.
If you do not want a branching project, it is best to chop off any extra twigs attached to your branch. You could use your hand saw, or a bow saw, whichever is more comfortable to use for you.
Step 2: Let the branch dry and remove the bark.
This next step is vital, but many people often overlook it when using branches for crafts. After trimming, you will let it dry for a few months up to a year. But, note that it varies depending on how fresh your branch is, so it is best to leave it for a longer time.
It is also better to avoid applying direct heat to the branch to speed up the process. If you do so, it might crack and warp, which may not suit craft-making.
After letting your branch dry for two to a few months, you can start stripping the bark away. Also, remember to scrape away as much bark as possible since bugs may be living beneath it!
Step 3: Sand and polish the branch.
As I mentioned, you can start scraping the bark once it completely dries up. Then, after removing the majority of the bark, you can sand the entire branch.
You can use different grit sizes, depending on your preferences. But, make sure to smooth out as many rough spots as you can. Doing so will give your branch a lovely even finish and make it more attractive.
Step 4: Clean the branch, then apply a protective coating.
To remove any dust from the sanding process, you can wipe your branch with a dry towel. Then, apply a heavy layer of protective coating to keep it from damages.
The coating depends on your preferences, so it is better to keep in mind what you want for your project. For example, you can choose a material with gloss. Also, you can use acrylic-based coatings if you do not wish to have a yellow hue on your branch.
Step 5: Stain or paint the branch (optional)
Besides coating, you can also stain or paint your wood. But note that a clear coat of poly brought back some of the exquisite wood tones and color depth. So, it depends on what you are going for in your craft.
What Can You Make with Tree Branches?
Tree branches can add an elegant touch to your home when you use them for crafts like frames, racks, rails, and so much more! Plus, you can make them into something more decorative like tables and chandeliers.
Although trees are among the oldest things on the planet, they are still prone to damages at times. So, people frequently choose to throw away tree branches or stumps that could otherwise be useful.
What is more beautiful than trees, with their varying textures and colors? Many people do not realize that they can upcycle these tree branches! So, you can transform these materials into something functional and attractive.
You can make so many things out of tree branches to upcycle those gorgeous branches. So, continue reading if you want to learn more about tree branch crafts and how to use them!
Table

With some sanding and polishing, you can create a long-lasting tree stump table! You can use your table in various settings or ways. So, it can be a tabletop in the bathroom or a corner table for goods in your bedroom.

Candle Holders

To create a comfortable and rustic ambiance, you can use tree stumps and branches to make candle holders. It is a straightforward task that requires little to no money! Plus, you can use all sorts of candles depending on the size of your tree branch.

Sitting Stools

Tree branches made into stools are an excellent addition to any terrace or backyard! Also, these projects are simple to complete with a few simple tools!

Tree Branch Clothes Rack

With simply a fallen branch, you can quickly make a hanger or rack for your clothes! Plus, you can paint and style it according to your preferences to add an elegant touch to your home.

Flower Planters
You can repurpose an old tree stump or large tree branches by planting flowers, herbs, and plants in it! You can use them horizontally or vertically, depending on your preferences. Also, you can pot your plants using potting soil and woodchips to keep them fresh and moist.
How to Make A Curtain Rod Out of a Tree Branch
If you want to use tree branches to make curtain rods, you must let them completely dry first. Then, stain or paint the rod and screw it into place, so it holds your curtains well.
Like other tree branch crafts, transforming a branch into a curtain rod is a straightforward process. But remember that there are many ways to make the rod, hang it, and connect your curtains to it. So, this guide is only one way to make a curtain rod out of a tree branch.
Step 1: Find the right branch.
Remember that every tree branch craft-making project begins with finding the right branch. For example, it must be large and sturdy enough to sustain the weight of the curtain you wish to hang. But, keep in mind that your main aim for this project is to create something one-of-a-kind.
Finding the best branch is probably the most challenging and time-consuming step. But, in any case, you need to understand that it is okay if it is not as perfect as you wanted it to be. So, it can be completely straight or has knots and curves, depending on your preferences.
Unless the curtain you wish to hang from it is particularly long or heavy, a branch does not need to be very thick. So, if your curtains are not too heavy, then a thin and long branch should suffice.
Step 2: Prep your branch.
After choosing your tree branch, it is vital to let it completely dry first before doing anything else. So, you will wait for a few months to make sure it is sturdy enough for craft-making.
Once it dries up, you will cut your branch, if necessary, until you get your desired length. Then, you will trim all the tiny twigs and sand the branch to prevent them from damaging your curtains. For this step, you can use different grits of sandpaper to make sure you polish your rod well.h
You can also apply a protective coating onto your tree branch to prevent damages. Plus, you can stain or paint it to get your desired finish.
Step 3: Make rod supports and fasten them to the wall together with your rod.
For this guide, I recommend using two more tree branches as rod supports. Doing so will help you produce a coherent and uniform aesthetic for your place!
So, you will cut two smaller branches and fasten them to the wall for the final step. Then, you will screw your main piece to these supports after you hang your curtains.
More pages: 
How to Make Candle Holders Out of Wood (Tree Branches)
If you want to make candle holders out of tree branches, you need to find dried branches first. Next, you will drill holes and polish your branch using sandpaper. Then, you can apply a protective coating and stain or paint the branch to finish off the project.
With this simple DIY project, you can transform a backyard branch into a beautiful tea light holder! But, note that you can make candle holders out of tree branches in different ways. So, this method is only one way to do it.
Prepare your materials:
A dried tree branch that is thick enough to hold your candles
Sanding block
Fine grit sandpaper
Drill with drill bits
Tea lights
Paint or stain
Protective coating
Step 1: Prepare your tree branch.
Begin by preparing your dried branch or log. So, first, you will saw the branch down to your desired length size if necessary. Then, smooth down the ends and any areas that you must remove using a sanding block.
Step 2: Drill holes into the branch.
Make a mark on your branch where you want your tea light inserts to go. Next, drill holes into the branch where you marked it using a drill bit big enough for your tea light. Then, drill about 1/2 to 1 inch through the log with the drill bit.
Step 3: Sand and polish your branch.
Sand along the rims of the drilled holes with fine-grit sandpaper to remove any excess splinters or wood bits. Then, dust it off with a dry rag to remove sawdust and splinters.
Step 4: Stain or paint the branch.
It is your choice if you want to stain or paint your candle holder. But, whatever you choose, it is better to use a thin paintbrush and allow it to completely dry.
Then, apply a generous layer of lacquer or polyurethane finish to add a protective coat to the final piece. Finally, fill the branch with tea lights and use them as a centerpiece to complement any area in your home!