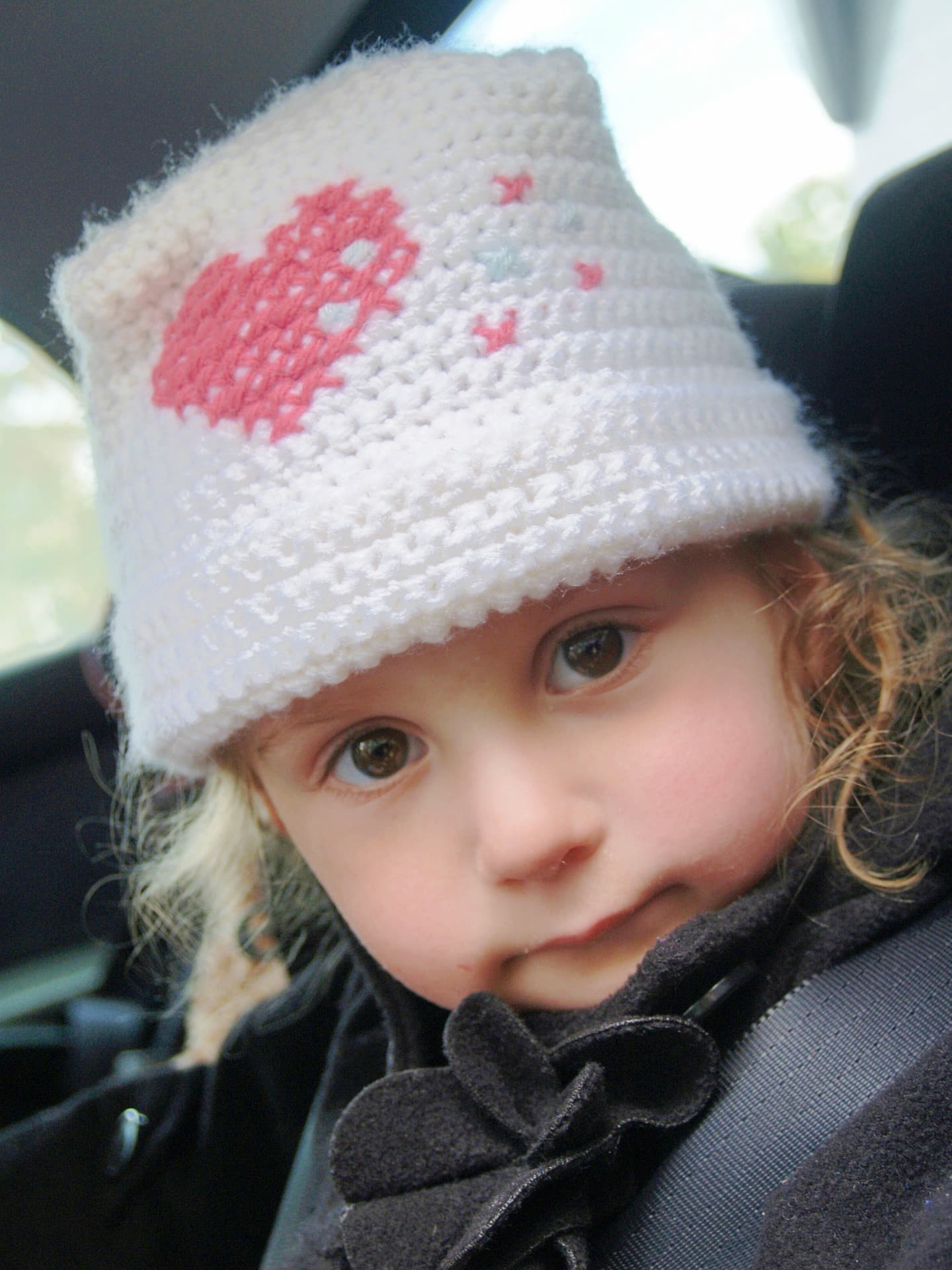 Crocheting a hat is one of the most fun fabric crafts to do. It is easy and does not have too complicated processes. You can even complete one hat in a day if you have a lot of free time. Once you get the hang of how to do the stitches, you can go from simple stitches to complex ones.
It is important to note that crocheting a hat is different from knitting a hat. They may look similar when worn. But if you look closer, you will notice that the stitches are different from each other.
The materials are also not the same. You will get to know more about crocheting a hat, as you read below.
Which is easier: crochet or knitting a hat?
There are a lot of ways to create fashionable hats in fabric craft. You can either do it by crochet or knitting. Both processes have differences and similarities in different aspects. But crocheting a hat is a lot easier compared to knitting. Here are the reasons why:
Crochet is easier to learn because it only requires the use of your dominant hand. Your other hand will help you feed the yarn in crochet.
You have more freedom in crochet because it only uses one hook with one loop of yarn on it. If you want to do the other side first, you can go ahead and do it. Want to join stitches together? Go for it. You have more control over your stitches when it comes to crochet.
Finishing crochet is faster than knitting. You can complete one item in less than an hour, and you can also crochet more if you want.
You only need to use one hook instead of two needles. It is less complicated because you only have to focus on one stitch style.
Crocheting creates a more substantial and stretchier fabric. It is useful in creating a lot of items that need needles and thread. Sweaters are best done through knitting. Other than that, crochet is best for any other yarn projects.
Many fabric craft enthusiasts find crocheting easier to pick up. But for those who have tried both knitting and crocheting, they enjoy both styles. It all depends on your preference and the project that you are working on.
Does crochet use more yarn than knitting?
Knitting and crochet use the same kind of yarn for casting stitches. But they differ in the quantity that you use per project.
Crocheting uses 30% more yarn than knitting. In crochet, you will be casting bigger dent stitches using one yarn stash at a time. That process requires a lot of yarn to execute it well.
The amount of yarn that you will need depends on the size of your project. For crocheting a hat, you will need around 1-2 rolls of yarn. But if you are working on a bigger project, you will need about 5-8 rolls of yarn to finish it.
What is the fastest crochet stitch?
Crochet is abundant when it comes to stitches. There are a variety of basic and complex stitches that you can use for your projects. But if you are looking for the fastest and easiest stitch to do, use the double crochet stitches.
This will help you finish your project faster if you are running a deadline.
Taller stitches like double crochet stitches are the fastest to do. It is one row that is equal to two or three rows of single crochet, allowing you to finish quicker.
It will be difficult at first to do the double crochet if it is your first time. But once you get the hang of it, you will realize that it is the fastest crochet stitch.
Which crochet stitch uses the least amount of yarn?
The height of your stitch affects the amount of yarn that you have to use. Taller stitches like half double crochet use the least amount of yarn. Every time you cast another stitch and add height, you do not have to go back down into the fabric.
This saves a lot of yarn in the process because you only have to keep on stitching through and through.
Shorter stitches like single crochet stitch use more yarn in a single project. It is because of a specific reason. Shorter stitches only add height to your stitch when you insert the hook through the loops of the row below it.
This process requires you to go back to the fabric and cast another stitch. That results in using more yarn.
How do you measure your head for a crochet hat?
Before you start crocheting a hat, you need to get the measurement of your head first. This is the most essential and fundamental thing you need to do before anything else. Without your head measurement, you cannot determine how many yarns you will need for your hat. You need to measure your head circumference and the hat length.
To know the measurement of your head, get a tape measure. Follow the steps below:
Head circumference – Wrap the tape measure around your head. Rest it in the middle of your forehead. Remove it and look where the metal part of the measuring tape points. That is the circumference of your head.
Hat length – Place the end of the tape measure on the top center of your head. Run it down the side until the base of your ear. Mark it with your finger and see the measurement. That is the length of your hat.
Never forget to get the measurement before you start crocheting your hat. It will be difficult to start without knowing your head's size and the hat length.
How do you crochet a winter hat?
To keep your head warm during cold seasons, crocheting a winter hat will be a perfect idea. It is one of the easiest and fun items to crochet. But if you are a beginner, you might find it confusing and overwhelming at first.
Here is a step-by-step process that you can follow to create your winter hat:
Prepare your yarn and crochet hook. You will only need these two materials for your winter hat. Use the recommended size of the hook at the back of your yarn. Each yarn type has a counterpart hook size.
Create a simple slipknot and tie it to your hook to begin stitching. After that, start creating 28 simple crochet. To do that, grasp the yarn, yarn it over and then pull through. Do that process until you reach the count of 28 stitches.
After completing the 28 chains, you will then start creating your rows. For your first row, create 26 stitches of regular half double crochet. To do this, yarn over and then insert your hook underneath the third chain. Do this process two times before you pull through the hook out of the chain.
Once done with your first row, start stitching your second row. Do a half double crochet followed by a slip stitch. Continue that pattern until you complete another one whole row. At the end of your row, put a paper clip or stitch marker.
For the rest of the rows, do a half double crochet followed by a slip stitch pattern. Create a total of 58 rows and check if the measurements are correct. Once satisfied with the sizes, leave a very long tail for sewing the seams together.
The next step is combining the hat into one whole piece. Fold the hat so that the first and last row match up together. Start sewing the seams together. Once the seaming is complete, cut, and sew all the ends.
To close the top part of the hat, take a separate long strand of yarn. Double it and sew it in and out along the top edge of your hat. Sew each end together until it closes in the middle. Pull the extra yarn tail to secure a lock on top of the hat.
You can place a fluffy ball on top for extra design. Then, your first winter hat crochet is ready for you to wear.
This is easy to follow the step-by-step process of crocheting a winter hat. Do not get overwhelmed but rather do it slowly and learn as you complete your project.
How long does it take to crochet a beanie?
Crocheting a hat and a beanie is somewhat similar to each other. The process and materials are the same as well as the stitches. The only thing that differs from the two is the look of the final output. Beanie looks thinner compared to a crocheted hat.
It will also take you a day or two to crochet a beanie. That is if you will spend around 4-5 hours a day crocheting. You can even finish it in a half-day if you know some ways on how to go faster with your stitches.
Related: 
How do you crochet faster?
There are always more straightforward ways to do things. That also applies to crochet. You have your reasons for wanting to crochet faster. It might be a birthday gift or a souvenir for friends. No matter what your goals are, here are some tips on how you can crochet faster and easier.
Use simple stitches – To do this, take away the texture stitches. It is good to have a variety of looks in your crochet, but not all the time. Textured stitches need crocheting several stitches into one, and that takes a lot of time.
If you are in a rush, use simple stitches. Save those beautiful textures when you are not trying to beat the clock. It is better to be safe than miss the deadline for your crochet project.
Choose the right hook – There are a lot of hooks available for crocheting. The secret is to find the best that fits your stitching style. A soft-grip hook is the best option for you to crochet faster.
Use a bulkier yarn – It is easier to see your next stitches when you use bulkier yarn. Crochet projects that use light yarns take a long time to finish. It is because they have to switch back and forth to make the stitches bulkier.
Release that tension – One of the best ways to crochet fast is to get the hang of it. Practice from time to time until your hand and hook move harmoniously. Once you get into the rhythm, you can create stitches faster.
Keep your yarn ball stable – If your yarn ball is rolling on the floor while you crochet, it can affect your tension. Make sure to keep your yarn in place so you can sew continuously without any disturbance.
Avoid changing hooks – You must decide first which hook to use for your entire project. Changing hooks in the middle of a project will only cause you inconvenience. There is a chance that your stitches will be inconsistent. It can affect your whole project. Stick to one hook and work it over until the end.
Do not be afraid to unravel – Once you notice that you made a mistake, resolve it right away. Rip it with care and stitch it again. It is better to go back while you have not come too far than do it when you are halfway done.
The tips above will not only help you crochet faster but also easier. It will make crocheting relaxing and fun for you. Make sure to apply these tips from time to time until it becomes your regular routine.
By now, you have probably figured out how to approach your next crochet project. Keep yourself familiar with the basic crochet stitches.
Start from there and practice from time to time until you can already combine one or two stitches. Once you get the hang of it, you can create beautiful textures using complicated stitches.
Knowing the basics is essential. It is where you pick small details and form techniques that you can use for your next project. Do not be afraid to experiment with stitch styles because it can help you be more creative in your crochet.