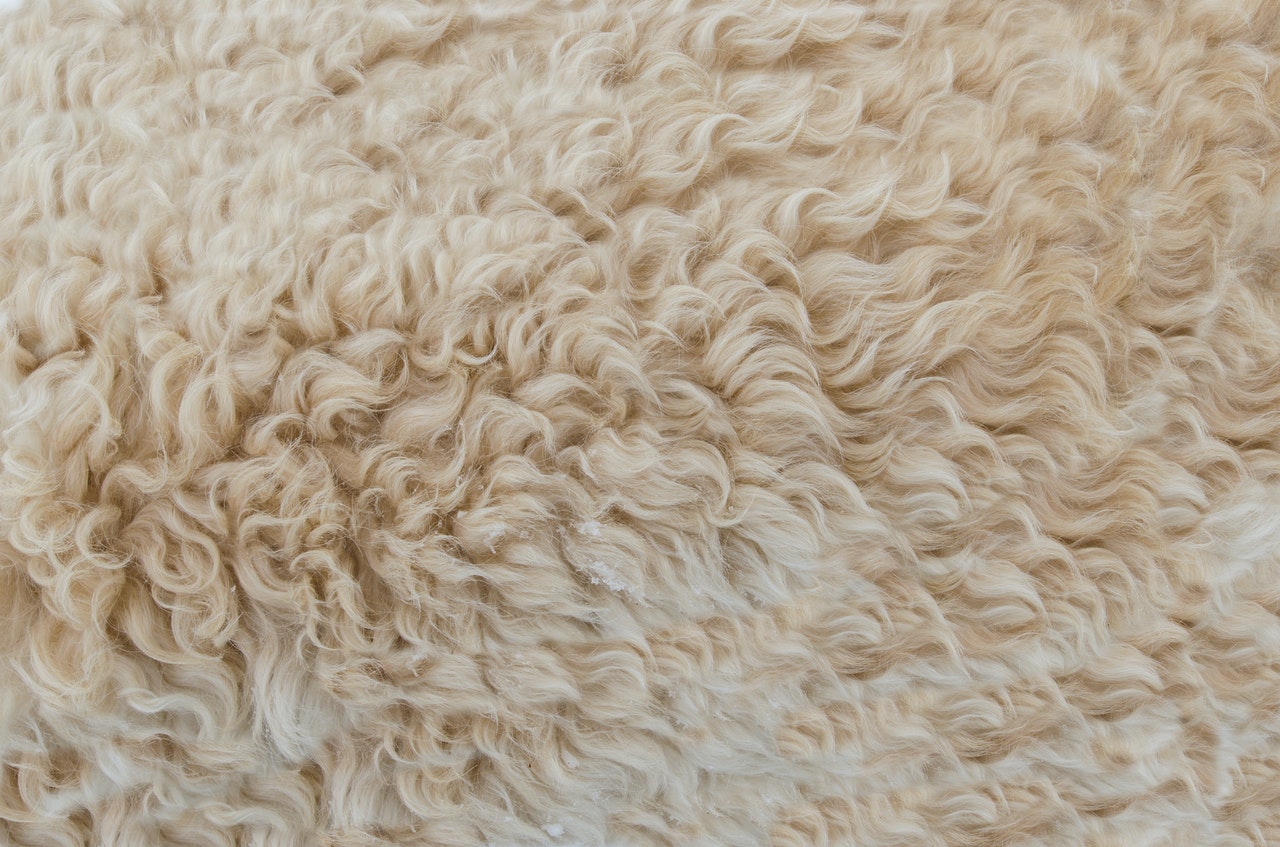 Fur pelts may appear challenging to put together, but it is much simpler than you might imagine. You can sew real fur with a sewing machine, but you will need a few special tools, supplies, and techniques.
Sewing fur pelts can be a challenging and time-consuming process because of the particular difficulties brought by the material. For example, standard sewing machines usually lack the power needed to pierce through fur fabric.
Additionally, the tiny fur hairs sometimes entangle in the machine and disrupt sewing patterns. And although specialized fur sewing machines are available, they are often more expensive than regular sewing machines.
If you are new to sewing fur, you came to the right place! I shared some tips and ways to sew pelts in this post to help you in your projects. So, please continue reading to know more.
6 Tips on Sewing Fur
Safety Is Crucial

Before sewing the fur, you need a clean surface that is large enough to lay it down and trim it. Next, you need razor-sharp tools, preferably brand new, to make sure your cuts are clean. Then, to ensure your fur is safe to use, it is also best to thoroughly clean it beforehand.

Examine the Fur

When working with fur, it is best to ensure that it is lying in the correct direction. So, you must hold it up to the light and examine where the hair naturally falls.

For example, if you are making a vest, the fur will most likely be flowing down. So, you will cut your pieces with this natural flow in mind. Also, it may significantly help to comb the fur to ensure that it is clean of debris.

Cutting Fur Pelts

When preparing fur for your sewing projects, it is best to use a fur knife or trappers knife, reducing material damage and making the sewing process more manageable. But, you can also use an incredibly sharp knife, although the cut will be less accurate.

To cut the fur, you must place the garment, fur side up, on a smooth, level surface and mark the incision site with chalk. Also, note that having another person hold both sides of the fur as you cut increases your chances of getting a clean cut.

Fur Collars

If you want to make a fur collar, it is best to fasten it with a needle with a sharpness a size of either 90 or 100. Also, when stitching, you must keep the nap direction in mind and use about nine stitches per inch of material to get an ideal result.

I recommend hand basting on the seam lines to keep them from falling out of place when sewing with your machine. Also, as you sew, you must remove any pile that comes loose from the fur and avoid drawing stitches too tightly as it can cause it to pucker and lose its form.

Cardboard

If you wish to stitch two pieces of fur on the same garment, it is best to have a bit of cardboard to help you with your project. So, before you begin sewing, place it between the pelts, applying pressure and keeping the edges clearer, allowing you to sew more precisely.

Deep Pile
If you want to sew through a deep pile fur, it is best to leave about half an inch of the pile for seam allowance. Also, when sewing the seams, it is best to use a zipper foot and measure using a washable marker or chalk, as they will do the least amount of damage to the fur.
Fur can shed an unusual amount of lint, which you must remove from the machine to avoid damaging its inner workings and preserving stitch quality. So, after working with fur, it is vital to clean your sewing machine to prevent any problems.
How to Sew Fur with a Sewing Machine
Sewing fur with a sewing machine can be more manageable with the right tools, supplies, and techniques. But first, you must examine, arrange, and cut your pelts properly before you proceed with sewing them using your machine.
Arrange and Cut Your Pelts
Step 1: Arrange the pelts in the order in which you want to stitch them together.
Figure out how you want the pelts to go together before stitching them together. Next, examine them with the fur sides facing up, then arrange them on a level surface. You can set the pelts as you like or use their edges to determine which ones fit together well.
Remember that pelts vary in shape and size based on the type of animal fur. For example, it is best to cut coyote pelts with the tail and leg pieces protruding from the body area. But it is better to cut beaver pelts into an oval form.
Additionally, keep in mind that you have a lot to arrange if you work with small pelts, such as rabbit fur. So, make sure to work on a large, flat area so you may stretch them out. For example, you can make use of a large table or clear some space on the floor.
Step 2: Turn the pelts so that the skins are face up and align the edges.
You should only sew the pelts through the skins, not the fur. To do this step, you must turn them so that the fur sides face down and the skins face up after arranging how you want them to fit together. Then, bring the pelts together to align the edges.
Step 3: If necessary, use a rotary cutter or utility knife to cut the pelt skins.
If you trim some or all the pelt skins to create flat edges, you may find it easier to stitch them together. Doing so will also make it more manageable to align the skins' edges.
But, note that it is best to avoid using scissors to cut through the pelt skins since you may accidentally cut some fur. Instead, it would be best to cut through the pelts' skin sides with a rotary cutter or utility knife.
It may also be best to cut through the pelts using mild to medium pressure while holding them stable while you cut. Additionally, you may want to measure and draw lines on the reverse side of the pelts first to ensure accurate cuts.
Step 4: Use clips to keep the fur pelts together.
Connect the fur skins' edges using small or large binder clips, simply clipping them together such that they squeeze the skins together roughly half an inch. But, note that you should place this piece of skin on the skin side of the pelts, not the fur side.
It is best to use binder clips to secure fur pelts since they do not leave holes in the skins. Additionally, it would help to ensure that the skins are not overlapping to prevent any damages.
Sew Your Fur Pelts Using a Sewing Machine
Step1: Fit a leather needle into your sewing machine.
Leather needles have a wedge-shaped point that allows them to puncture through leather more quickly than other types. To do this step, you will unscrew the old needle from the sewing machine while it is off to ensure your safety.
When the screw is accessible enough, you will first remove the old needle. Next, insert the new needle's blunt end so that the flat edge of the needle is facing the back of your sewing machine. Then, tighten the screw to keep the needle in place.
Note that you may damage your fur pelts if you use a regular sewing machine, so it is best to get yourself a specialized fur sewing machine. As I mentioned, it could also help if you used a leather needle in a size 80/12 to 110/18.
Step 2: Use all-purpose or heavy-duty thread to thread your sewing machine.
All-purpose thread usually is strong enough for fur, but it may be best to use a high-strength fiber if you want to get ideal results. So, look for a thread made for leather or denim to ensure that it can hold the pelts together. Then, thread the machine in the usual manner.
Step 3: Set your sewing machine to a wide straight stitch.
Set the machine to sew seven to nine stitches for every inch. But, if you are unsure how to modify the thread width on your sewing machine, it is best to see the handbook to ensure that you are doing the right thing.
Also, it is best to place pieces of ribbon on top of the fur and beneath the sewing machine foot if you are using a traditional sewing machine to prevent it from causing damages.
Step 4: Sew around 0.25 inches from the pelts' margins.
Place the edges of two of your lined-up pelts beneath the presser foot of your sewing machine, making sure no fur gets stuck between the edges. Next, sew around the edges to join them together and sew one section at a time till the end. Then snip the excess thread after sewing.
More read:
How to Sew Fur by Hand?
Sewing fur by hand can be challenging, but it could be more manageable if you have the right tools. For example, you will need a furrier's needle and a heavy thread, then use the whipstitch to sew your pelts together.
Step 1: Get a leather or furrier's needle.
The thickness of the leather on your fur pelts varies, but all leather is very thick. So, it is best to have a special needle, like a specific leather needle or furrier's needle, to stitch it by hand.
Step 2: Use waxed nylon, carpet-weight, or linen thread to thread the needle.
It is best to use a thicker thread like leather or denim thread for sewing pelts to make sure it pierces through the thick materials. Next, cut a piece of your fiber about eighteen inches long. Then, tie a knot in one end of the thread and thread the other through the needle.
After doing so, you will pull the thread through the needle's eye until about six inches of it is hanging out on one side and twelve inches hangs out on the other.
Step 3: Sew the pelts together using a whipstitch.
Begin stitching through two skins clipped together once your needle is ready, starting at one end of the pelts and working your way across to the other end. Next, insert the needle through one side of the skin.
Pull the thread through on the other side until the knot is against the skin to whipstitch. Then, bring the needle around the skins' edges, putting it through the skins on the same side as before.
Step 4: finish off your project by stitching all the pelts and tying off the last thread.
Continue whipstitching across the entire item until you sew all the pelts together. Then, continue sewing by tying the new thread end to the strand you just tied off. Finally, tie off the last thread when you reach the finish of your craft.