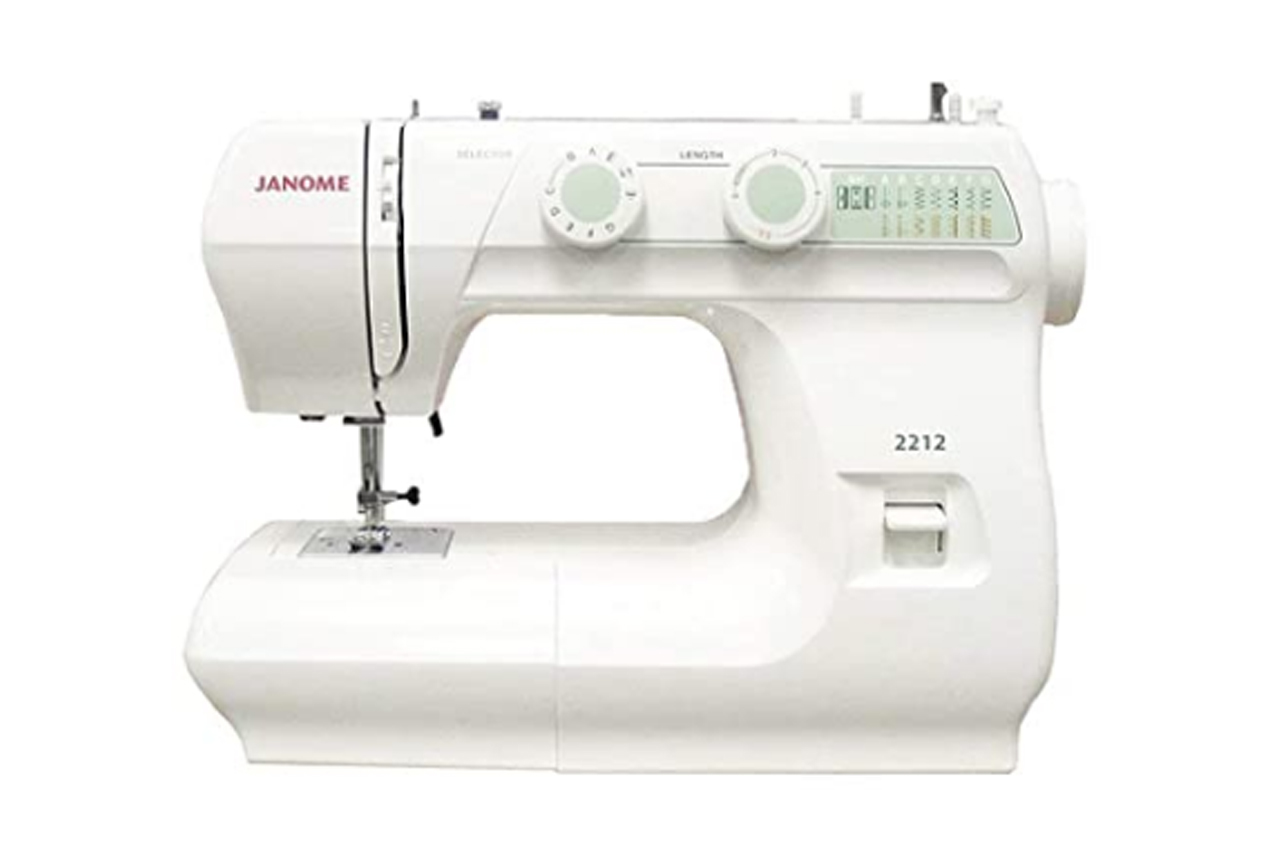 When looking for a sewing machine for your hobby or as a source of income, you would want one with all the sewing features you need. You can choose among the many popular brands of sewing machines, such as Janome vs. Bernette, each with various models that would cater to your specific needs.
Janome and Bernette are two famous and long-running sewing machine brands. Janome is known for its easy-to-operate sewing machines. The brand offers a variety of sewing machines for beginners as well as advanced sewists. Bernette is a Bernina brand known for its reliable and creative sewing machines over the years.
These branded sewing machines are tried and tested by experienced sewists. But as a sewist with specific projects, you would want the best sewing device to cater to your sewing projects' needs and be within the working budget.
Janome has built its credibility as a Japan-made sewing machine, while Bernette is associated with Swiss-made Bernina sewing machines. Both have innovative and unique features you may need along your sewing journey. Scroll down below to know which brand best fits your style and ingenuity.
Janome Sewing Machine – Why is it a good sewing machine?
Now let's start comparing Janome vs. Bernette machines by tracing their history.
Janome is a famous brand in the sewing industry around the world. The Janome brand manufactures reliable and sturdy sewing machines. You can find beginner-friendly sewing machines to advanced sewing machines made by Janome.
Janome was founded as the Pine Sewing Machine Company in Japan in 1921. The company's founder was Yosaku Ose, the inventor of the round bobbins we are familiar with today. These round bobbins remind the Japanese people of a snake's eye or what they call "Janome" in Japanese.
The round bobbin became famous, so Janome was established as a Trademark in 1935. So, in 1949, the company was officially named Janome Sewing Machine Company.
When Janome decided to expand to the US, it purchased the sewing machine brand "New Home" and included it in the line of Janome sewing machines.
Janome is known for its beginner-friendly and easy-to-operate sewing machines. But it also has a wide variety of sewing machines that caters to professional sewists.
Janome sewing machines usually come with a 25-year limited warranty, except for the electrical and electronic equipment you can find in the sewing machine, which has a 2-year warranty. The labor for the repair of the sewing device is covered under a one-year warranty.
Bernette Sewing Machine – Why is it a good sewing machine?
Bernette is a sewing machine brand of the Bernina Textile Group, a company known for producing sturdy Swiss-quality sewing machines.
As a subsidiary company of Bernina, Bernette sewing machines are made in the factories of Bernina in Switzerland and Thailand.
Bernette sewing machines were introduced as a new line of affordable Bernina sewing machines in the 1980s. In 1989, a year after Hanspeter Ueltschi inherited the company's leadership from his mother, Odette Ueltschi- Gegauf.
Hanspeter combined the word Bernina with his mother's name to form the new name, Bernette.
Bernette offers machines for sewing, embroidering, and serging. Bernette products are also available through the Bernina network of authorized dealers and provide the same training and after-sales support that Bernina customers have enjoyed through the years.
The Bernina brand has been around in the sewing industry longer and has built a reputation. Bernina was founded over a century ago, while Bernette was only launched in 1989.
Bernette sewing machines are offered at relatively more affordable prices than the Bernina brand. However, you will still have the Swiss-quality sewing experience and indeed take advantage of quality.
Over the years, several lines of Bernette sewing machines have been developed with the progress of technology. Embroidery sewing machines, as well as overlockers, were added to the various sewing products that Bernette offers to customers.
Based on the company's warranty, you can also be assured of the quality of Bernette sewing machines. For a Bernette machine, you get ten years warranty on the internal metal cast, two years on electronics, and one year for parts and labor.
Is Janome better than Bernette?
Janome has been in the sewing industry longer than Bernette. Many experienced sewists can attest that Janome is a more reliable brand than Bernette.
Comparing Janome vs. Bernette primary sewing machines, Janome HD3000 and Bernette B35 can give you an idea of which can cater to most of your sewing needs.
Janome HD3000 and Bernette B35 are domestic sewing machines that run 860 stitches per minute. The Bernette B35 has 23 built-in stitches, while Janome HD3000 has 21, just enough for primary sewing machines.
The Janome machine has an automatic needle threader, while the Bernette has none. With Janome, you can adjust the presser foot pressure, while the Bernette B35 does not include this feature. These features make sewing more straightforward and quicker.
The Bernette 35 has a lit working area compared to the Janome HD3000, which is not. A well-illuminated place can help you achieve great work. The Bernette 35 has seven included presser feet as opposed to five of the Janome HD3000.
If you want a basic sewing machine with many accessories included in the package, Janome HD3000 is the machine that would suit you. It has more accessories than the Bernette 35, giving you more benefits for your sewing. The Janome machine has a hard cover for easy transport and storage.
Knowing what sewing features you need for your projects can help you determine which sewing machine from these two popular domestic sewing machines.
If you need a lighter and budget-friendly sewing machine, the Bernette B35 is the best choice for you.
If you are willing to spend on a sturdier and more reliable sewing machine, the Janome HD3000 is your perfect choice.
FAQs
What is the difference between Bernette and Bernina?
Bernette and Bernina belong to the same company, the Bernina Textile Group. But the Bernette brand is a subsidiary of the Bernina brand, a known premier brand for global sewing, embroidery, and quilting sewing machines. The brand has been in existence for over 125 years.
Aside from Janome vs. Bernette, Bernette is a relatively new brand that emerged in the late 1980s. It was created to provide a more affordable line of sewing machines with the Swiss quality of the Bernina brand.
The Bernette brand, especially its primary domestic sewing machines, does not have the sewing speed of a Bernina. It is more beginner and budget-friendly than a Bernina but has the same reliable quality.
For professional sewists who do serious sewing jobs, a Bernina might have multiple and more advanced features that most sewing projects require.
Is Bernette a good embroidery machine?
Bernette is an excellent machine for embroidery. It can handle delicate fabrics like silk and chiffon, which are usually tricky to sew. The Bernette 35, a basic sewing machine, ranked above average in sewing tests, primarily when it dealt with lightweight fabrics.
When tried on all fabrics, the Bernette also has excellent stitch tension using zigzag and straight stitches.
Which Bernette is best for beginners?
Bernette has a variety of user-friendly sewing machines but the most basic model, the Bernette Sew and Go 1, is an ideal entry-level sewing machine.
For a beginner in sewing, investing in an expensive sewing machine is not a top priority. Bernette Sew and Go 1 is perfect for an affordable, high-quality machine with basic sewing features at less than $200.
With only ten stitches you can select using a stitch dial or touch panel, the Bernette Sew and Go one can handle all your simple sewing tasks, like mending tears on your garments or stitching the seams of your simple sewing projects. You can also benefit from attachments and accessories included to help sew on buttons or zippers.
Is Bernette a good brand?
Bernette, a subsidiary of Bernina, can assure you of high quality at an affordable price.
Bernette is a complete package, especially for those learning to sew, because of its reliability, quality, and excellent dealer support. Getting a sewing machine like Janome vs. Bernette that can level up your craft with great sewing ability at a competitive price is also a big plus.
Is Janome worth the money?
Janome is worth your investment. Janome sewing machines are known for ease of use and reliability.
Janome machines are known to have a good range of sewing features and premium sewing quality. The brand offers sewing machines that suit various sewing levels and budget ranges.
Is Janome a good brand?
Janome is a guaranteed good brand. Janome is a Japan-made brand that is known for premium quality-made sewing machines.
Janome is a relatively expensive machine but can be an excellent investment because of its many sewing features that sewists require for various sewing projects. The Janome brand has a wide variety of sewing machines that can cater to newbies and experts in sewing.
Is the Bernette metal?
Most Bernette sewing machines are plastic but have all metal working parts.
In this Janome vs. Bernette comparison, you will discover that Bernette sewing machine does not do well with heavy fabrics since it is made of plastic, but it can handle lightweight materials to create clothing, home decor, and many other sewing projects.
Also check: