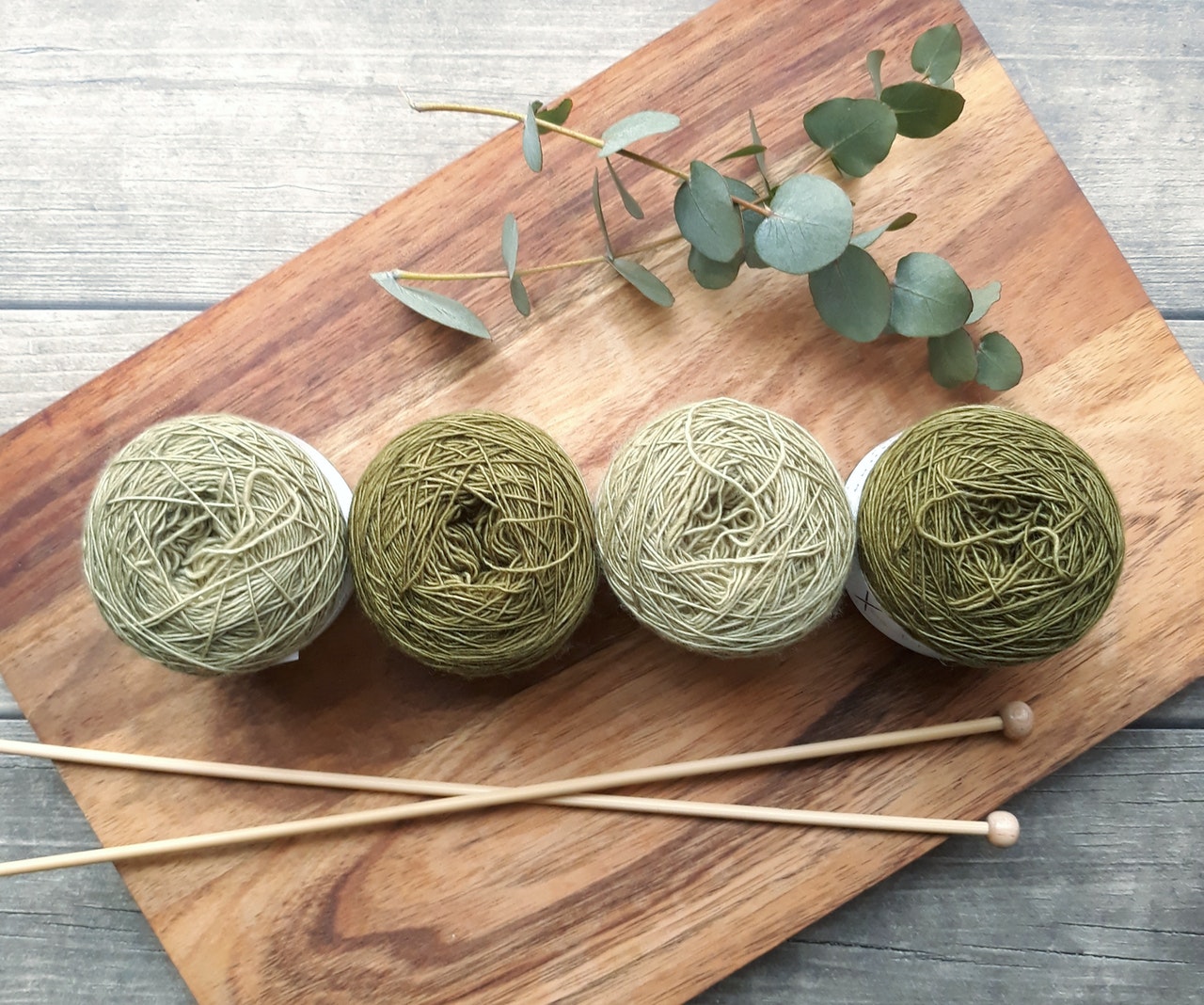 It can be a little challenging to tell whether you should purl or knit first because they somehow look the same. If you are using the Stockinette Stitch and your working yarn comes from the back, you need to knit. But if it comes from the front, then you need to purl.
Learning to read your knitting is one of the essential things knitters should understand. There are various benefits when you get more familiar with reading your knitting, such as:
Understanding what you already did
Identifying what stitches you are working on
Knowing where you need to go next
Finding mistakes and how to fix them
It is easier to determine what you need to do when you know how to read your knitting. You can even pause your work and get back to it, knowing exactly where and how you last left it.
How to read knitting?
Learning how to read your work is one of the easiest and best ways to speed up your knitting. As I mentioned, there are different benefits. But, how do you do it? Follow this guide to learn how to read knitting:
Basic Structure

Although many beginners start with the Garter Stitch, Stockinette Stitch is still the most basic knit fabric. Because of its flat nature, you can easily identify the knits on one side and the purls on the other. Its basic structure makes it easier to identify stitches and understand their structure.

You will notice that there is a series of loops pulled through other loops. This loop structure allows knitters to ladder stitches back many rows to where they made mistakes. By doing so, you can easily fix them without having to undo all your work.

Difference Between Knit and Purl Stitches
Once you recognize the Stockinette Stitch's loop structure, you will start to see the knit and purl stitches. Loops pulled from the back of your work to the front create the knit stitches. While loops pulled from the front to the back of your work create the purl stitches.
Although these two stitches are the same stitch worked on opposite sides of your fabric, their method of knitting differs. A knit stitch will place bumps of the stitch loop knit to the back of your work, while purl stitches bring the bumps to the front.
Recognizing your purls and knits can help you determine what to do in your next row. It can also show you what you did in your last row. So, how do you tell the two stitches apart? Knitted stitches have a "v" at their base. Purled stitches have bumps as their base.
How Do Your Stitches Sit On Your Needle?
Did you ever encounter knitting problems because of dropped stitches? Well, I have fantastic news for you! Understanding how your stitches sit on the needle means you can put any dropped stitches back without twisting them.
Understanding this concept also means that things like doing a slip stitch knitwise or purlwise will be clearer to you. You will also understand the reasons behind these pattern instructions and how they look physically better.
The best way to understand how your stitches sit on your knitting needles is to think of the stitch as having two legs. Look closely at each stitch with your work facing you and the stitches in your left hand.
Your stitches should be sitting on your needle with its right leg in front or toward you. But, its left leg should be in the back or away from you.
Remember that these stitches should face the same way regardless of whether you work a purl or knit row. No matter what, you need to insert your needle into your stitch's leg that is coming over the top of the needle and is closest to you.
But what if your stitches face the other way? How did it happen? It is most likely that you are wrapping your yarn the wrong way around, on either the purl side, knit side, or both. Remember that you always need to wrap your yarn counterclockwise around your needle.
How to Count Rows?
Although it may sometimes feel frustrating, counting your knitted rows can help make things easier for you. But, you need to remember that there is no one method to count your rows. It depends on the stitch you are using for your project.
How to Count Rows in Knitting Garter Stitch?
Keep in mind that the Garter Stitch produces a series of visible wave-like ridges. The interlocking stitch loops produce these ridges. So, to count rows in knitting the Garter Stitch, you need to count the ridges. Do this step on both sides of your fabric and add them together.
Remember that you do not usually include the cast-on row in counting, but some cast-on methods can create both a cast-on and a knitted row. In this case, you need to count the cast-on row as your first row.
How to Count Rows in Knitting Stockinette Stitch?
Counting rows in knitting the Stockinette Stitch is somehow like counting rows in the Garter Stitch. Remember that the Stockinette's right side produces rows and columns of "v's." So, instead of wave-like ridges, you need to count every "v" in a column.
Learning how to read your knitting may feel like a lot of information to take in, especially if it is your first time. But you do not need to worry! The more you explore reading knitting, the easier it becomes, and the more you will enjoy your knitting projects.
How to get the right gauge in knitting?
Besides learning how to read your knitting, getting the right gauge is one of the best things to learn. It will help you get your measurements right and ensure that they are right when you finish. Follow this guide to get the right gauge in knitting:
Knit a gauge swatch
Knitting a gauge swatch before starting your project is the safest bet! Here is how you do it:
Take a close look at your pattern and determine the gauge measurement. The standard gauge is 4 inches by 4 inches, but it can vary sometimes.
Cast on twice the number of stitches that the gauge calls for, using your pattern's recommended needles.
– Tip: Try to replicate the stitch as closely as possible when you are swatching to get an accurate number.
Knit until your swatch is about 6 inches tall to give you a large swatch to measure. Then, bind it off.
First, you need to measure the stitches. Lay your ruler or tape measure across your swatch's center and count the number of stitches that fit into 4 inches. This number will be your stitch gauge.
Next, you need to place your measuring device vertically across your swatch and measure the number of rows that fit into 4 inches. This number will be your row gauge.
What to do when the knitting gauge is off?
Knitting gauge swatches are essential knitting tools to ensure that you have the right measurements. But, there can sometimes be plenty of room for mistakes. Follow this guide to know what to do when your knitting gauge is off:
If you have more stitches per 4 inches
Your project will be too small when you have more stitches per 4 inches. You will also have plenty of leftover yarn that you should have used to finish the project. What you need to do to fix it is to try using larger needles.
Remember that bigger needles make bigger stitches. So increasing your needle size will make your stitches larger and spread them out over the four inches.
If you have fewer stitches per 4 inches
Your project will be too large when you have fewer stitches per 4 inches. You will also run out of yarn for your project. You need to use smaller needles to fix this situation.
Opposite to using large needles, smaller needles make smaller stitches. So, when you decrease your needle size, you also make your stitches smaller and giving you more stitches per inch.
What if nothing happens after changing needle sizes?
Sometimes, you will find that your needle sizes are not the problem for your gauge issues. When this happens, you can try changing the needle type you are using or even the way you knit.
Using a different needle type can be beneficial if you got the right stitch gauge but not the row gauge. You can also get a widely different gauge when knitting Continental versus knitting English.
How to know if you are on a knit or purl row?
Learning how to read your knitting will help you to answer this question easily. But if you are still unsure, there is a general idea that you need to remember. The knit or right side is always flat. In comparison, the purl or wrong side is bumpy.
I have a useful tip for you if you want to make things easier as you work on your project. Use pins! If you are working on the Stockinette Stitch, you can place a pin on your knit side. That way, you can tell which stitch you should be working on when you continue working.
What happens when you alternate knit and purl stitch?
Now that you know the difference between purl and knit, you also need to know the different patterns. You can create the Stockinette Stitch when you alternate knit and purl stitches.
You will also find that you can also produce different patterns when you switch back and forth within the same row. There are many patterns you can create with only the knit and purl stitches. So, do not hesitate to practice, and soon, you will enjoy the craft more and more!
Also check:
How do you switch from knitting to purl?
The most important thing to remember when learning to switch between knitting and purl is your working yarn's position. You need to pay attention to the location of your working yarn. You need to change its position by pulling it between the tips constantly.
Remember that your working yarn is behind the needle tips when you knit a stitch. But, your working yarn is in front of the needle tips when you purl a stitch.