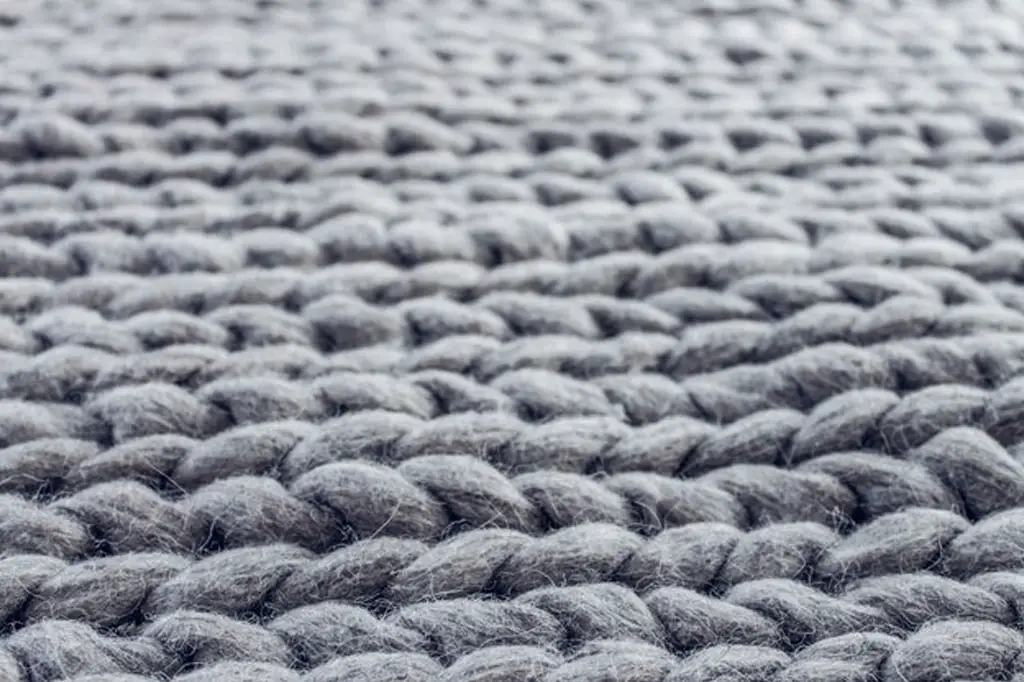 Jersey knit fabric will shrink if it's made of natural fibers or washed with hot water. Natural Jersey knit fabric is low-maintenance, soft, and breathable. Most clothing manufacturers use this fabric because it's lightweight and versatile.
During the early years, fabric makers use sheep's wool to make Jersey knit fabric. But today, you can find vast selections of Jersey fabric from cotton, hemp, viscose, and rayon. There also are some luxurious varieties of this fabric. They are those of alpaca fibers and vicuna wool.
Cotton Jersey knit fabric is the most preferred type for making clothes. Your tee-shirts, underwear, baby blankets, skirts, and other dresses have cotton in them. But because cotton is the main component of the material, they tend to shrink. Most fabrics made of natural fibers shrink.
The air between fibers gives cotton jersey knit fabric its light and fluffy texture. It also gives its natural elasticity as well as its shrinkage. The latter happens when you dipped cotton in water.
Jersey knit fabrics are loose and plain. What causes the shrinkage is the material or fibers used. Cotton or wool Jersey knit fabric will shrink on hot water. The hot water will fill in the gaps between the fibers of the fabric. This will then clump up the fibers causing them to compress.
Understanding Jersey Knit Fabric
Jersey knit fabric originated in the Island of Jersey between France and Britain. Jersey knit or flat knit fabric is not woven. It uses interlocking knit stitches without a distinct rib.
In Jersey knit fabrics, each stitch is a knit stitch bringing all the loops onto one side. This is why Jersey knit fabrics have a smooth right side while the backside is full of loops. Purl stitches caused these loops at the back.
Coco Channel brought the popularity of Jersey knit fabrics. She used this fabric in her collections in 1916. It was a bit controversial because many knew Jersey as an underwear fabric.
Today, Jersey knit fabrics are available in different natural and synthetic fibers
Three Features of Jersey Knit Fabric
It's lightweight.
It has recognizable right and wrong sides of the fabric
The edges curl up when pulled
Common Types of Jersey Knit Fabrics
Jersey knitted fabrics are available in pure cotton, wool, and synthetic fibers. Here are some of the common Jersey knit fabrics.
Cotton Jersey
This makes your kidswear, undergarments, and t-shirts. They are light, breathable, and soft on the skin.
Wool Jersey
Wool jersey knits can be medium or heavy depending on the amount of fiber used. This makes them ideal for clothing in fall and winter. Among the common wool products are sweaters, jackets, coats, cardigans, and ponchos.
Silk Jersey
Silk Jersey is very soft and has a luxurious sheen. They are best for drapes, lingerie, cocktail dresses, and tops.
Rayon or Viscose Jersey
These fabrics make great drapes, shawls, lingerie, socks, even surgical bondage, and dressing.
5 Uses for Jersey Fabric
Jersey knit fabric is versatile and soft. This is why many clothing manufacturers love this type of fabric. Below are the five uses of Jersey fabric:
Shirts and tank tops

Pure cotton and cotton blends are great fabrics for shirts and tank tops. Jersey knit fabrics using cotton are comfortable and absorbent.

Sweatpants and sweatshirts

These are a combination of natural and synthetic Jersey fibers. They are loose, stretchy, and soft

Bedsheets

Cotton, rayon, and some synthetic Jersey fibers make great bedsheets. They are fluffy and breathable.

Underwear

Many underwear manufacturers use natural Jersey knit fabrics combined with Lycra. These blends make durable, soft, and stretchy undergarments.

Sportswear

Some clothing companies combine cotton, nylon, polyester, and elastane. When combined, these fabrics create absorbent, comfortable, and fit sports apparel.
How Do You Wash Jersey Knit Fabric?
It's easy to wash Jersey knit fabric. The following steps will help you care for your Jersey knit fabrics:
Wash
It's ideal to wash Jersey knit fabric by hand with cold or normal temperature water. If you choose to wash it in a machine, make sure that you select the cool wash option.
Do not overfill the washtub with water. This will make more creases on the fabric.
Separate whites from colored garments. Turn the garments inside out to protect the designs.
Wash as usual or as per instructions indicated on the label of the garments.
Dry
Tumble drying is not good for jersey knit fabrics. It will make your jersey knit fabrics shrink.
You can take your Jersey knit garment out of the washtub and hang it to dry. You can pull the garment to its proper shape, and line-dry it.
You may use clothes hangers before hanging them on the line. This helps lessen the crease on the garments.
Iron
Jersey knit fabric does not need ironing unless it has a lot of creases. If you want to iron them, make sure to iron on the wrong side of the garment.
Use a medium heat setting or steam iron when possible.
Repair
Jersey knit fabric is naturally elastic, so use a stretch stitch to repair any damage.
Use a thread color that matches the fabric.
Use small Swiss darning stitches on the wrong side of the garment.
Avoid over pulling the thread. This will wrinkle the fabric.
What Does Jersey Knit Feel Like?
Jersey knit feels soft and stretchy. The cotton, silk, and rayon types are lightweight while wool is medium to heavy. Jersey knit fabric has a smooth single rib knit on the front while its back has piles of loops. These loops bring a unique texture of the back of any Jersey knit fabric.
Because the knits are loose, Jersey knit fabrics cling on to your skin. It moves along with your body and does not restrict your movements. It's breathable and comfortable to wear. The fabric dangles, so it hardly creases or wrinkles.
Even if there are a lot of variations of this fabric, Jersey knit fabric is soft and comfortable.
Does Jersey Knit Shrink?
Cotton Jersey Knit shrinks, especially if washed in warm water. The air in the cotton fiber gives its natural elasticity. This characteristic is the reason for its shrinkage tendency.
The Jersey knit shrinks when the hot water replaces the air gaps in the cotton. Once there is no more inside, the fiber clumps up. Aside from hot water, this fabric also shrinks when tumble dried.
Yes, Jersey knit shrinks in the dryer. The tumbling movement of your dryer heats the fabric and evaporates its moisture. Tumble dryers can range from 100 to 200 degrees Fahrenheit. These temperatures are enough to shrink the Jersey knit fabric.
Remember that the higher the heat, the faster and bigger the shrinkage.
What Fabrics Will Shrink In The Dryer?
Most fabrics made out of natural fibers tend to shrink. Here are some fabrics that shrink in the dryer:
There are three causes of clothes shrinkage:
Felting Shrinkage

This happens to animal hair fibers such as sheep's wool, alpaca, goat, and vicuna. These hair fibers have scales that compress when exposed to heat and moisture. The compression and clumping of these scales cause the fabric to shrink.

Relaxation Shrinkage

This is common among cotton, hemp, and silk. This kind of shrinkage occurs when you expose these fibers to hot water. Relaxation has minimal shrinkage, about less than 1%. This is why you must wash your cotton Jersey fabrics in cold water.

Consolidation Shrinkage

This happens when you tumble dry natural jersey fabrics. The mechanical movement plus the heat of the dryer causes the fabric to shrink.
Does Jersey Knit Wrinkle?
Most Jersey knit fabrics do not wrinkle like wool, nylon, and polyester. Cotton and rayon Jersey knit fabrics tend to crease or wrinkle, when exposed to moisture. Depending on the fiber, jersey knit fabric is generally wrinkle-resistant.
If you want to use cotton Jersey fabric, make sure that it has some synthetic fibers in it. Pure cotton Jersey knit fabrics can crease or wrinkle. The best way to have a wrinkle-free yet soft fabric is to use cotton blends material.
If you don't want to worry about wrinkles on your clothes, here are some Jersey knit fabrics you can consider:
Wool – comes from sheep hair
Lyocell – a semi-synthetic form of rayon
Polyester – synthetic fiber
Cashmere – may come from alpaca and goat hair
Spandex – cotton or rayon combined with Lycra
What Do You Do If Your Jersey Is Too Big?
Fabrics made out of natural fibers shrink. Synthetic fabrics such as polyester and nylon don't shrink. If you have a big Jersey garment and you want to shrink it, here are the steps.
Look at the care instructions of the garment. It states what materials or fibers make your Jersey garment. If it has a huge percentage of natural fiber like cotton or wool, then you can lessen its size.
Say your Jersey garment has 75% cotton in it, then prepare your washing machine.
Set your machine to hot wash and a medium rinse option. Do not overfill your washer tub with water.
After washing, take the garment out and put it inside the tumble dryer.
Set your dryer to medium to high heat.
After the first cycle, check the garment if it has shrunk.
Repeat the drying process until you reach your desired size.
How Do You Shrink A Jersey Fabric?
There are times when you want to shrink some of your jersey fabric garments. You either lose some weight or the garments are just too big for you. The following are some simple shrinking steps you can follow.
Cotton
Using a hand wash or machine is fine. Just make sure you use hot water. The heat will cause cotton to shrink.
Then, put the garment inside the dryer. You can select the high heat option to dry it.
During the drying cycle, check the garment. See if it has shrunk to your desired size.
Once you achieve your desired size or shrinkage, hang it to dry.
Wool
You can either wash it by hand or by a machine. Use hot water to wash the garment.
Then, put the garment in the dryer. See to it that it is set to medium to high heat.
You need to be careful about wool as it may shrink fast. Check it during the drying cycle.
Finally, hang it to dry.
Polyester
Wash your polyester fabric in cold water.
Then, put it in the tumble dryer. Turn the dryer on high heat and wait until the fabric is dry.
Pre-shrunk fabrics and old garments
You need to boil water.
Then, soak the fabric in the hot water. Make sure the hot water covers the entire fabric. Let it stay for a couple of minutes.
Then, use a tong or insulated gloves to get the fabric. Put it inside the washing machine.
Wash the fabric in hot water with a small amount of detergent.
Once done, put the fabric in the dryer. Make sure to do this as soon as the washing cycle stops. This is to ensure that the fabric is still warm.
Put the fabric inside the dryer. Your dryer must be on high heat.
As the drying cycles go, check the size of the fabric.
Repeat the entire procedure if the fabric is still big.
Jersey knit fabrics are among the best choices of fabrics for just about anything. From shirts, pants, underwear, sheets, and bags, this fabric is amazing.
This fabric is durable, versatile, and lightweight. Its structure is ideal for any type of project because of its interlocking stitches. Jersey fabric is not a one fits all fabric, but its uses are undeniable.
It's easy to work on Jersey knit fabrics. Unlike woven fabrics, Jersey knit has secured ends. It also provides a certain elasticity which woven fabrics don't have. A feature that favors clothing companies and designers.
With all these great qualities, who wouldn't love Jersey?