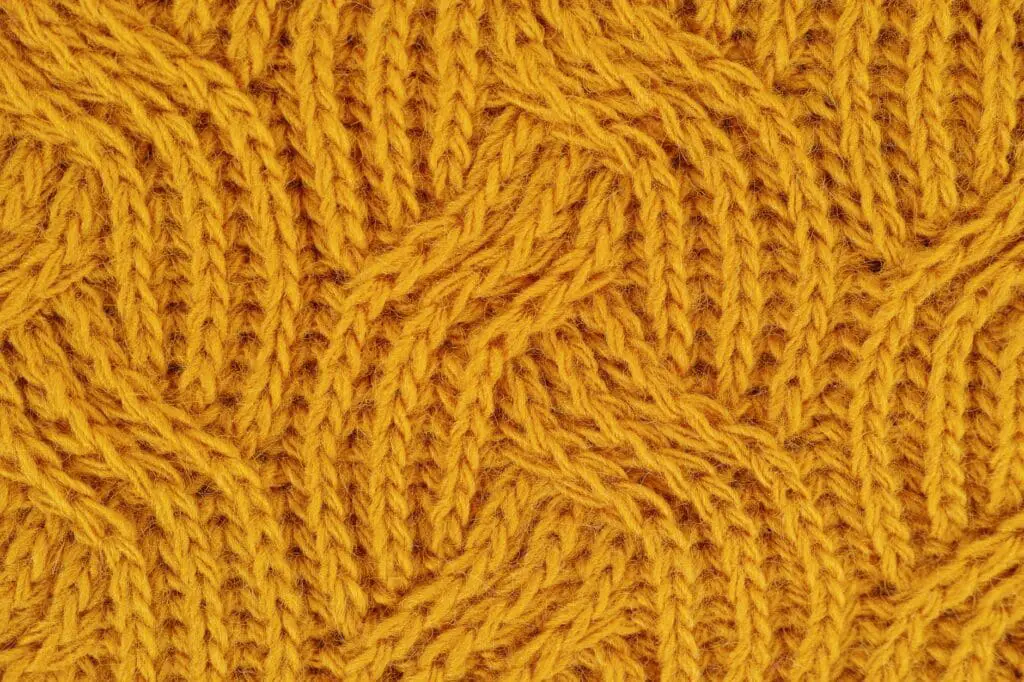 Bamboo knitting needles are fantastic tools. They are lightweight, flexible, and durable. Even if you try to budge or break them – they won't. Knitting gives you a comfortable and efficient knitting experience. This is true, especially with needles made out of bamboo.
Bamboo knitting needles are best for beginners. These needles are super light and smooth. They lessen the possibility of splitting your yarn and keep a smooth flow on your hands. These needles are feather-like and don't strain the hands after hours of knitting.
Why Are Bamboo Knitting Needles Better?
Bamboo is popular for its two characteristics – flexibility and strength. These make them perfect knitting needles. Its smooth finish provides effortless glides over each other. This results in hassle-free knitting.
Bamboo knitting needles are better than other needles for three reasons:
Quality
Comfort
Cost-efficiency
Quality
Most bamboo knitting needles manufacturers use the finest bamboo plants from Japan. They ensure that every knitting needle undergoes strict production standards. Hence, you can expect your bamboo knitting needles to last.
Comfort
There is no doubt bamboo is lightweight. You hardly feel strain or tiredness on your hands while you knit. The smooth finish does not create noise every time each needle touches the other.
Cost-efficiency
Bamboo knitting needles are less expensive than other knitting needles. Bamboo is easy to grow, adaptive to any climate, and sustainable.
What Material Is Best For Knitting Needles?
Wood, especially bamboo, knitting needles are best for your knitting projects. Many knitting enthusiasts prefer bamboo needles for their affordable price, toughness, and convenience. Its natural material allows it to bend with your fingers and hand during knitting. This makes it less tiring.
Bamboo knitting needles are available in a wide variety of types and styles. There are simple and fancy ones to suit your liking. Its natural texture gives friction to your yarn to keep it in place. This will allow you to make uniform and straight knits on your project.
These bamboo knitting needles weigh much less than other needles. This causes less fatigue on your fingers, even after hours of knitting.
Which Is Better Bamboo Knitting Needles Or Metal?
For starters, bamboo knitting needles are more convenient. These needles are easy to grip and handle because your stitches won't slip off them. The natural high-quality bamboos give these needles a smooth and sturdy finish.
Bamboo knitting needles are warm and flexible to your hands. They don't make that clicking sound as you knit. These make your knitting experience more pleasant and less tiring.
Beginners and experienced knitters prefer bamboo knitting needles. They are available in different types – single point, double points, and circular needles. Through bamboo needles, you get beautiful, uniform, and accurate stitches every time.
What Are The Best Bamboo Knitting Needles?
When buying knitting tools, there are many bamboo knitting needles available in the market. One popular brand is the Clover Takumi bamboo knitting needles. In recent reviews, here are some of the best bamboo knitting needles.
Clover Takumi
The company history started with Mr. Toshio Okada. In 1983 the company became Clover Needlecraft Inc. selling Takumi Knitting Needles and other sewing materials.
Crystal Palace
It offers high-quality bamboo knitting needles and hooks. They have been using the best Japanese bamboo for their needles for over a century now.
Addi
This company started in Altena Germany in 1829. They offer a lifetime warranty on their needles and hooks.
ChiaoGoo
Westing Bridge LLC owns ChiaoGoo. It is a brand of knitting and crochet tools distributed in Troy, Michigan in the USA. Its manufacturing facility is in China. ChiaoGoo means "highly skillful and crafty lady".
HiyaHiya
Two young aspiring designers in China started this brand in 2002. Now, this brand is available worldwide.
All these brands offer high-quality bamboo knitting needles. Deciding the best is relative to your preference. You may consider reading reviews on these brands to pick your choice. You may consider three factors:
Price
Design
Wide selections of needles
What Kind Of Knitting Needles Are Best For Beginners?
As starters, you need to focus on learning the basics. These include the knitting needles, right yarn, and knitting techniques. Start by using light and comfortable needles like bamboo knitting needles.
The flexible and feather-like weight helps you feel less tired as you practice. Its natural texture gives bamboo a smooth but not slick finish. This keeps your yarn from slipping off the needles. It's practical to have several sets of knitting needles in your kit. Use them alternately to get the feel of each on your hands. This is to help you select the most comfortable knitting needles for you.
The kind and size of your knitting needles affect the comfort of your process. Beginners must use medium size needles. It means you should work on needles with width ranging from sizes six to eight. The length of your needles must be at least 10 inches (25.4 cm)
Needle width equivalents:
size 6 is equal to 4 millimeters (4mm)
size 7 is equal to 4.5 millimeters (4.5mm)
size 8 is equal to 5 millimeters (5mm)
As you improve your skills, you may need to use longer needles. This will allow you to create larger projects. When you buy your first knitting needles, use carbonized bamboo knitting needles.
Carbonized bamboo knitting needles are ideal for starters. They are smooth, yet not as slippery as metal needles. Carbonized bamboo knitting needles are more durable and have a fine texture.
Do Knitting Needles Wear Out?
Knitting needles do wear out. Regardless of the materials, they will soon get nicks and tears on its body and tips. Proper care and storage can prolong the life of your bamboo knitting needles. Each type of knitting needle has its proper care procedure. So, if you use bamboo knitting needles, follow the following tips
Care Tips for Your Bamboo Knitting Needles
It's common to get your bamboo knitting needles dirty for frequent use. For this reason, you need to clean and maintain their good condition. This will ensure the top shape of your needles for years.
How To Clean Bamboo Knitting Needles
You don't have to overdo the cleaning process. Never wash them after every use. Proper storage and care remain the best practice to prolong its use. These are some handy tips you can use to keep your knitting needles clean.
Bamboo knitting needles will get slicker for extended use. This is why you need to keep them clean and moisturized. You do not want your knitting needles to be extra slippery. This will cause your yarn to slip off often.
You may use a soft cotton or muslin cloth to wipe your bamboo knitting needles. Beeswax or essential oils are great moisturizers. Never use harsh cleaning or furniture wax on your needles.
Make sure that your knitting needles will not split or snag yarns. You can use very fine sandpaper to keep the surface smooth.
Put your bamboo knitting needles and other tools in dry storage. Never put them in an area with extreme heat or temperature. Direct sunlight is not good for your bamboo knitting needles.
The tips of your bamboo knitting needles are important. You never want to flatten or chip them off. Do not toss them or put them like pencils. You may buy point covers to protect the tips of your needles.
Use bamboo knitting needles for knitting ONLY. Never use them to poke a hole on paper or boxes. Do not use them to pick up high objects. Never use them as screwdriver replacements.
Once done cleaning, give your bamboo knitting needles a rest. Allow at least 24 hours before you use them again on your project. This will ensure that the wax has penetrated well in its body.
How to Make Bamboo Needles Slippery?
Your bamboo knitting needles must be smooth. This is to ensure that they won't split the yarn. The succeeding care tips will help you maintain the right smoothness and texture of your needles.
Use clean cotton, muslin, or microfiber cloth to wipe wax on your bamboo knitting needles.
Use only natural wax such as beeswax or essential oil.
Never soak to strong cleaning agents or chemicals.
Use very fine sandpaper for occasional sanding.
Keep them in a dry with room temperature storage.
Never place them in direct sunlight.
Can I Knit With Chopsticks?
This is a valid question. You may have heard or read about the raves on knitting with chopsticks. Well, yes, you can knit with chopsticks. But, knitting with the right tools like bamboo knitting needles is better.
Check the following steps. These will teach you how to transform your chopsticks into functional knitting needles.
Snap the chopsticks apart. Then, sharpen their edges with regular pencil sharpeners
After sharpening, the tips of your chopsticks may have splinters. So, the next step is to smooth out these tips.
Get coarse sandpaper and gently rub in on to the tips. This removes the splinters. Touch the tips to check if the splinters are gone.
Then, get finer sandpaper and sand the tips again.
This will smooth out the tips of your chopsticks. It's important to have smooth tips to avoid splitting the yarn.
Your chopsticks are good to go when there are no more rough edges.
You may opt to apply varnish on your chopsticks to fill in the gaps between wood fibers.
Dry them, and apply needle wax
There you have it. You may now use your chopsticks as your beginner knitting needles. These should only be temporary. These chopsticks are not durable and comfortable on your fingers. Once you get the hang of knitting, use bamboo knitting needles.
Related:
Advantages of Using Bamboo Knitting Needles
Bamboo knitting needles are excellent whether you're a pro or a beginner. Many knitters prefer these needles because they are sustainable and environment-friendly. They are a better option than wood knitting needles since bamboo is not trees. Regardless of its classification, bamboo knitting needles offer the following benefits.
Lightweight yet sturdy
Bamboo knitting needles are extremely lighter than other knitting needles. This makes them useful for beginners. Despite its extreme lightweight, bamboo knitting needles are sturdy. You can use it for years and they will never break. These two characteristics prove that investing in good bamboo knitting needles is necessary.
Comfortable and warm
Knitting needles made out of bamboo have a unique warm feel to it. The natural material gives it a warm touch to your hands. This makes them suitable for the elderly and knitters with arthritis. Using bamboo knitting needles will make your knitting experience more pleasant and comfortable.
Perfect texture
Bamboo knitting needles have the right texture. Most knitters want needles that are smooth yet not too slick. Bamboo knitting needles offer this perfect texture. They hold the yarns and the stitches don't lose out of the needles. Bamboo needles let you create even knit stitches on your projects.
Minimal maintenance
These knitting needles don't need special treatments. You have to keep them clean and moisturized with beeswax. You may also do occasional sanding to prevent them from splitting or damaging your yarn.
Affordable
Bamboo knitting needles are more cost-efficient than other knitting needles. One factor that may cause this is bamboo grows fast and easy. They thrive and flourish in any weather conditions. It grows faster than other plants and trees. Bamboo is the best alternative to wood and metal knitting needles because it's sustainable.
Bottom Line:
Bamboo knitting needles allow you to make different projects from scarfs to sweaters. You name it. With just a few twists and hooks, you can create fantastic works of art. But for beginners, this may take some time. A little more practice, and you'll level up your skills. What matters now is to choose your best tools. These tools, especially your bamboo knitting needles, will be your company throughout your knitting adventure. You can create magical creations with the help of your bamboo knitting needles. Or should I say magical bamboo wands?