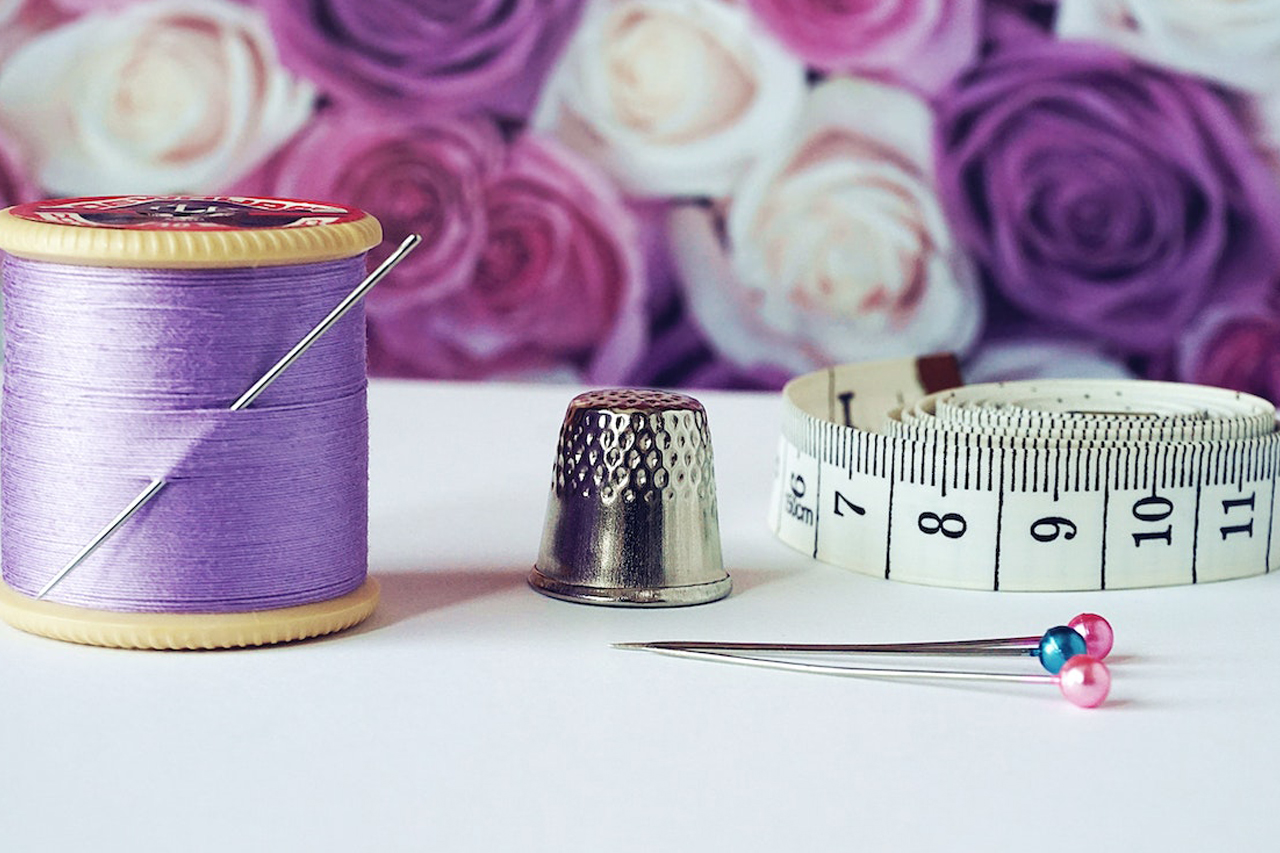 When discussing Janome and Brother, two things come to mind; both are popular and reputed brands worldwide. These two famous brands are known for their quality and versatility.
And because they are both famous and trusted brands, deciding which one to pick can be daunting. Both brands have significant differences and factors you must consider before choosing the best.
As with any machine you need for a project, no single brand or model can supply you with all the bells and whistles you fancy in a serger machine. A specific brand will only have some of the features that you wish for. Each brand or model has its strengths and weaknesses, so it would be best to manage your expectations.
If you are choosing between a Janome and a Brother serger, note the qualities of the machine that would most benefit you as a sewist, whether you are a newbie or a professional.
Your choice of serger mainly relies on your sewing requirements and what you are looking for in a serger. The Brother sewing machine brand is the more popular, as it has been in the sewing industry longer than Janome. But many professional sewists can attest that the Janome brand leads in heavy-duty sewing.
Regarding budget, you can find low to mid-range options in Brother than in the Janome brand. Many sewists refer to Janome as a high-end sewing machine brand.
Janome Serger (Why is it a Good Serger?)
The Janome brand is known to produce high-quality sewing machines, so when looking for a sturdy serger that can stick with you for a long while, you can try out one from this brand.
Janome is a sewing machine brand that originated in Japan in the 1920s, founded by Yosaku Ose, a Japanese sewing machine manufacturing pioneer.
The brand name Janome came from the round metal bobbin used by the founder on sewing machines produced then, which became the bobbin shape we know today. Janome in Japanese means "eye of the snake," which looks the same as the shape of the round bobbin.
The Janome brand sits alongside famous brands like Brother, Singer, Juki, Bernette, etc., thanks to its innovative round bobbin design and world-class quality.
This brand reached out globally from Japan, with sewing divisions in many countries like New Zealand, Australia, Canada, Europe, and the United States.
Janome is famous for high-end sewing machines, so a serger by this brand can also be more expensive than their counterparts in other brands. You can expect a lasting quality machine with the usual features you want in a serger from Janome.
One of the most popular serger machines from Janome is the 8002D. It boasts of its precision and ease of use at a considerable price.
Many people say that threading a serger is one of the most challenging tasks a sewist can do, and it is best to find a serger that can make it an easy chore.
The Janome 8002D has a 4-thread 3-thread combination, a color-coded threading system, and an easy-to-read threading chart, making threading the serger a breeze.
It has a built-in rolled hem feature to create a professional finish for your sewing project. The easy rolled hem conversion allows you to easily change from regular sewing to a rolled hem without removing the needle plate.
The serging machine has a sturdy differential feed mechanism that feeds smoothly different types of fabrics. This mechanism will help minimize puckering or stretching when working with tricky materials.
You can use your regular sewing machine needles on the Janome 8002D Serger Machine. It has adjustable foot pressure and can run at 1300 stitches per minute.
Janome assures customers of machine stability with its 25 years warranty on parts, five years on electrical, and one year on labor.
Brother Serger (Why is it a Good Serger?)
Brother is no doubt the most popular brand in sewing machines. Its popularity credits itself to having been around for more than a century to serve the sewing market.
Kanekichi Yasui founded the Brother company, which started as Yasui Sewing Machine Co. at his home in Nagoya, Japan.
The company began by repairing industrial sewing machines and produced sewing machine parts for the local community. The Brother brand has been a consistent partner of any skill-level sewist since 1908.
Years later, his sons, Masayoshi and Jitsuichi, inherited the company and changed the name to Yasui Brothers' Sewing Machine Company. The first sewing machines that the brothers produced were chain-stitch sewing machines for sewing straw hats at that time.
When they launched the first Japanese-made chain-stitch sewing machine, they chose the name Brother to highlight the cooperation among the siblings to achieve their dream.
In the following years, the company owner siblings brought the Brother brand to the US, known as the Brother International Corporation. Brother products expanded to home sewing machines, zigzag sewing machines, home knitting machines, electric washing machines, small school lathes, and electric fans.
Brother has been bringing creations to life, helping every sewist, quilter, embroiderer, and crafter for more than a century; that is why the brand is known globally for superior sewing technology.
The Brother brand's staying power in the sewing industry worldwide manifests in its quality.
The Brother Serger 1034D is an excellent example of a durable sewing tool that is an ideal addition to your sewing equipment to make your sewing journey easier and better.
You can sew up to 1300 stitches per minute to finish your serging quickly. The serger has a high-quality metal frame and interior components. The machine includes a foot pedal to control your sewing speed.
With its easy-to-thread feature, you will not get intimidated to thread your serger when needed. The machine has an easy-to-use, color-coded upper thread guide and lower looper threading system.
The design of the lower looper threading system ensures that the thread stays in place. An instruction manual is included in the package so you can review the instructions when needed.
You can sew multiple layers of denim and other dense fabrics with this three to four-thread serger. It has three snap-on presser feet, including standard, gathering, and blind stitch.
Another great feature of the Brother Serger is its differential fabric feed that gives your sewing better stitch quality, whatever fabric you use.
When choosing your best serger, it is also good to note that this serger uses standard sewing machine needles that are easily accessible and easy to replace.
The Brother Serger 1034D has a retractable knife blade that helps prevent accidental cutting of your fabric when working close to the edges of rolled hems.
The efficient Brother Serger 1034D offers excellent value for your money. With this sturdy serger, you can be more creative with your sewing projects without breaking the bank.
Warranty for Brother sewing machines covers one year for the device (up to one year from the original purchase date), five years for circuit boards, and 25 years for the chassis.
Is Janome Better than Brother?
Janome is known for its excellent build quality and durability. But choosing which is better among these brands, Janome and Brother, still depends on what features you need on a sewing machine.
Janome uses metal whenever possible, which explains the durability and stability of their machines. Because of more metal parts, Janome machines are usually heavier than most Brother machines.
While Janome sewing machines lead in durability, Brother machine counterparts boast more feature-rich sewing machines at a similar price range.
The US market identified Brother as the highest seller of computerized sewing machines. These computerized sewing machines are packed with advanced features and also come with a lot of built-in stitches.
Janome produces excellent computerized sewing machines, but they have fewer built-in stitches than the Brother automated machines. Brother 1034D has a five-year warranty for limited parts and 90 days for labor service.
Frequently Asked Questions
Do Brother Sergers need special needles?
Brother Sergers do not need special needles. Using any ordinary home sewing machine needles marked 130/75, Hax1, and 15×1 on your Brother serger is possible.
Is Janome Serger better than Brother Serger?
A Janome serger is a heavier machine than the Brother serger. The heavier weight is mainly due to more metal parts in the Janome serger.
Janome is pricier than a Brother serger with similar features. But many sewists can attest that the Janome serger gives better stitch quality and is a sturdier machine than the Brother serger.
But if you want a serger with more features, the cheaper Brother serger can give you the best deal for your required quality.
Is Janome a better brand than Brother?
The best reply to this question depends on what features the user needs. Both brands have outstanding options at every price point.
But if you are purchasing a machine on a limited budget, the Brother sewing machine may be your best option.
However, investing in a higher-end Janome sewing machine would be best if you have no budget constraints.
Where are Janome Sergers made?
Janome sergers manufacturing happens in the same places where the company makes various sewing machines in different countries like Japan, Taiwan, and Thailand.
Where is Brother Serger made?
The Brother brand manufactures mechanical sewing machines in Zhuhai, China. Taiwan makes computerized sewing and embroidery machines. Therefore, China or Taiwan manufactures Brother sergers, depending on whether they are mechanical or automated.