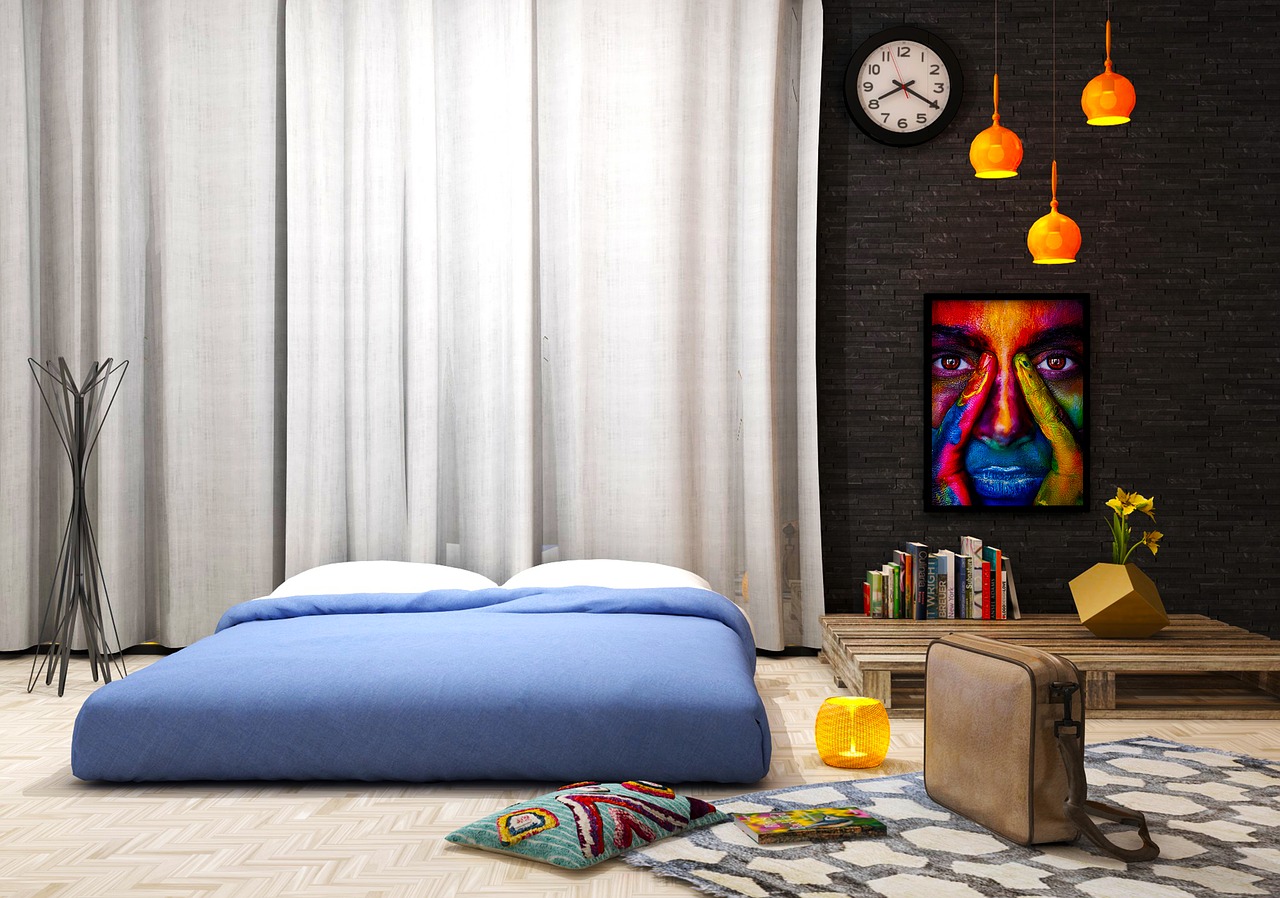 Most people commonly use cross stitch fabrics like Aida and Evenweave, but you can cross stitch on any material. Although you cannot cross-stitch an entire blanket, you can sew your cross-stitch piece on it.
Many crafters always find new ways to incorporate their cross-stitch pieces into their other fabrics. You may even be thinking if you can sew your pieces onto blankets, clothes, or other garments. You sure can, but it may be overwhelming for beginners.
Some cannot figure out how to sew their cross-stitch fabric, while some do not know where to even begin. Please continue reading to find out more about sewing your cross-stitch pieces onto other fabrics and garments.
How to put a cross-stitch on fabric?
Adding cross stitch pieces is a fantastic way to personalize your fabrics and garments! It is also a fun idea to add cute characters to your kids' garments and other belongings. Follow this guide on how to put cross stitch pieces on fabrics:
Getting Started:
First, you need a waste canvas. It is a type of Aida fabric made from woven threads heavily starched to keep them in place. You need to attach this canvas over your garment fabric to use as a guide so your stitching will be even and consistent.
Measure your design's size. Then, cut a piece of your waste canvas slightly larger than your design. You can allow about an inch around the design. Next, you need to lay your waste canvas over the garment and pin it in place.
Tack your waste canvas to the garment diagonally, ensuring that the fabric is flat and not pucker. Then, add a line of tacking around the edges of your waste canvas to hold it in place.
Attach your hoop to one side of the garment so it will not move around. You can place one part of the hoop outside and the other inside one side of the garment.
Stitching and Finishing Off:
Start stitching from the center of your design. Doing so will help prevent your garment from puckering.
– Stitch in the waste canvas the same way you would use a regular Aida fabric.
– Stitch with precision to ensure that your stitches meet without leaving holes between them.
– Ensure that your needle goes through vertically so the holes will line up with your garment's fabric.
Remove the hoop and tacking stitches once you finish stitching your design. Then, trim some of the excess waste canvas around the stitched area.
Wet the waste canvas to remove the starch and soften it, which helps with removing the threads. Carefully pull around at the individual strands of the canvas using tweezers.
– Ensure that you remove them one by one to prevent ruining your design.
– Pull firmly, but avoid tugging on the ends. Pressing down on the stitching might help you to hold it flat.
Remove all the strands of the waste canvas. Make sure to remove them one by one from the direction that the blue line is running first. You will find that after pulling these lines first, you can easily pull the others.
– Ensure that you still remove the strands one by one to prevent ruining your design.
You can do this method on your blankets, pillow covers, and pretty much any fabric. But, I cannot guarantee that you will get the same result with every fabric type.
Can you cross-stitch on clothes?
As I mentioned, you can cross-stitch on many fabric types. So, yes, you can cross-stitch on clothes too! It is a fun way to personalize your clothes or even put designs on clothes to give out as gifts.
How to cross stitch on clothes?
Cross-stitching on clothes pretty much involves the same method for other fabrics. But, you might want to use fabric stabilizers for this process, especially if your pattern is large. Follow this guide on how to cross stitch on clothes:
1. First, you need to gather your supplies.
Here is a list of the things you need for this project:
Waste or soluble canvas
The clothes that you want to cross-stitch on
Embroidery hoop
Thread. Make sure that you use high-quality fibers that are colorfast.
Tapestry needle
Fabric stabilizer for large designs
Fabric stabilizers help support fabrics during stitching to prevent stretching or puckering. They will also make it easier for you to stitch even with a large design because they will make the clothes a little stiffer.
You can also use either waste or soluble canvas to cross-stitch on your clothes. You can use waste canvas to cross-stitch over and pull the strands after you finish. But, it may take time to remove these, although it is a relatively simple process.
A soluble canvas is a perforated canvas that dissolves with water. You can easily clean up after you finish with your project, assuming that your fabric and threads are colorfast. But, some people do not like the residues left by this canvas. So it depends on your preferences.
2. Next, you need to cut your canvas.
Cut it bigger than your pattern so you will have a good margin. Then, place your canvas where you want your design to be on your clothes.
– You can place it exactly where you want your cross stitch to be if you cut your canvas close to the size of your pattern.
– Line up the center of your canvas with where you want the design to be if you cut it a little larger. You also need to do this step to start stitching at the center of your pattern.
– Line up the top part of your canvas where you want the top of your design to start. Do this step if you cut your canvas a little larger and begin at the top. But, it is ideal to have around 1 to 2 squares for margin.
3. Use a loose running stitch around the canvas edge to baste it.
Avoid pulling it too tight because it will distort your clothes underneath. Ensure that you are only going through one layer of your clothes.
– You can use basting threads across the top and bottom if you are using a small pattern.
– Do not secure them too tightly because you need to pull them out later.
4. Start stitching your design.
You can use a size 26 needle so it can pass more smoothly through the holes.
– Use an embroidery hoop to make your fabric taught enough to stitch through.
– Be careful not to stitch through any of the canvas threads in the canvas.
5. Take off your hoop and take out your basting threads.
Snip the strands off where you secured them, then pull them out.
6. Cut your canvas
So it has only around 1 to 2 squares around the edge. You want enough thread so you can quickly grab onto them to pull them out.
– Leaving a margin does not matter too much if you are using a soluble canvas. So, you can cut as close as you can get without snipping your threads.
7. Finally, take your canvas away.
Wet your waste canvas first to remove the starch and soften it. Then, pull the threads one by one to remove them.
– You would want to pull them in the direction you see them woven. So, you need to pull the vertical threads up or down and pull the horizontal strands left or right.
– You may have stitched through the threads if they do not come out. You will want to snip the wast canvas as close to the edge of your cross stitch as you can get and see if you can hide it.
– You can also try pulling it under each stitch until you hit the one where it is stuck.
– If you used a soluble canvas, you could just wet it, and it will dissolve with the water.
Also check: 
How to cross-stitch on linen?
Linen is a beautiful fabric with a higher thread count than Aida so expect that you will have a more refined look. Stitching on it seems challenging, but there are only a few key differences, and they are easy to learn. Follow this guide to know how to cross-stitch on linen:
1. Start in the middle of your fabric.
Linen has an over-under pattern of weft and warp threads. So, you need to be aware of its weave and start in the middle.
2. Look closely at the weave and start your stitch next to a vertical thread.
Remember that this vertical thread should be passing over the horizontal strand above your starting point.
– Your stitch should be leaning against the "post." Ensuring that your stitch leans on a vertical strand will make neater stitches lying better in the fabric.
3. Start stitching once you find your starting point.
Manufacturers commonly stitch linen over two threads. So, you will find that each stitch will pass over two warp and two weft threads.
– It would be best if you think that your stitching area is a tic-tac-toe board. There are nine holes, and you create your cross-stitch using the "board's" four corners.
a. First, bring your needle up in the bottom left corner. Then, insert your needle in the hole that is two horizontal and two vertical threads away. You need to pass diagonally across the fabric as you do this step.
b. Repeat the first step to create a line of "over two" half stitches.
c. Next, bring your needle up in the bottom right corner of your row of stitches. Then, work your way back across the row, passing over two horizontal and two vertical threads.
4. Finally, gently wash your finished work in cold water and light detergent.