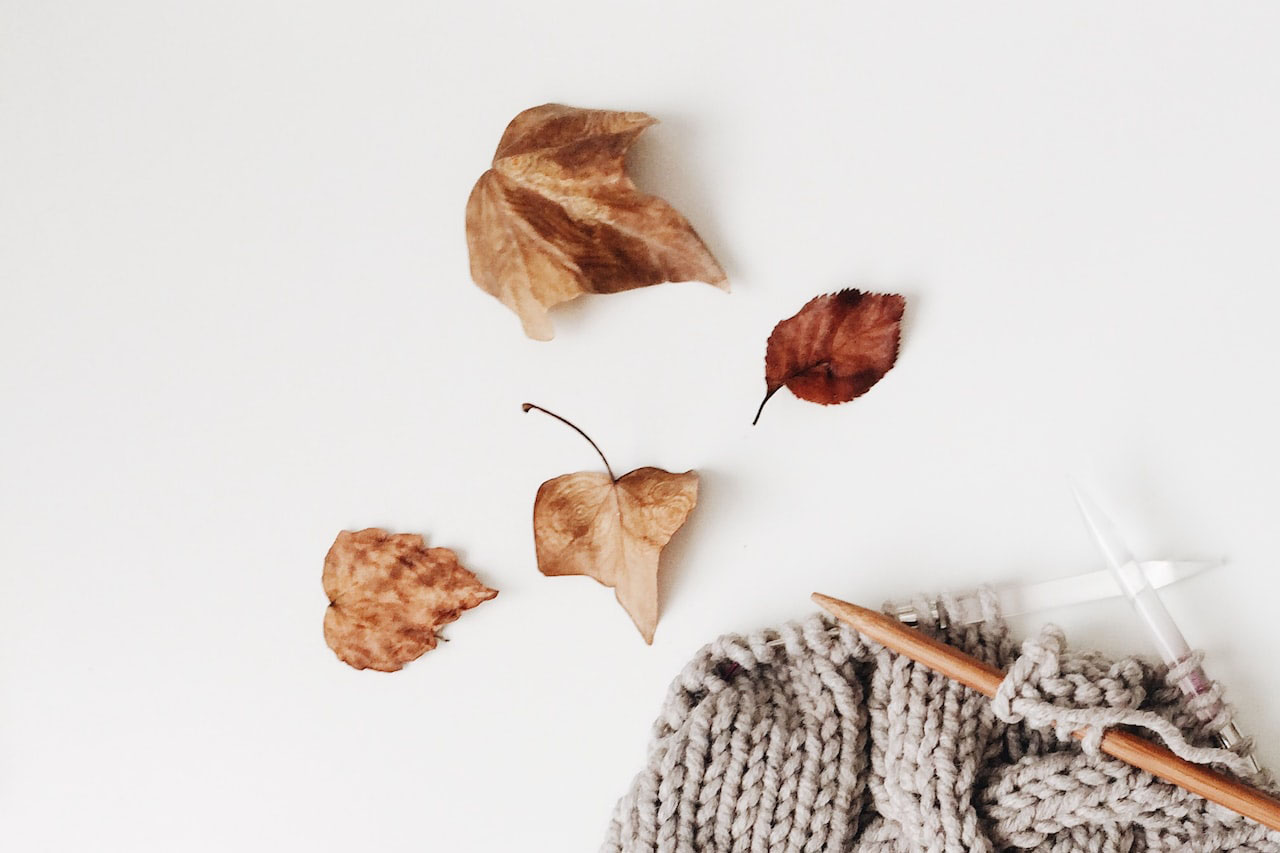 Knitting without wool is possible. When you knit without wool, you can choose from various alternatives such as rayon, cotton, hemp, linen, bamboo, and soy silk, as well as synthetics such as acrylic, nylon, and microfiber.
With so many excellent wool substitutes available, there is now a vibrant community of cruelty-free craftspeople eager to enjoy knitting without harming animals.
Although animal fiber yarn is warm, light, and biodegradable, the pain it causes animals far outweighs the benefits. Simply put, animals commodified for wool and yarn go through extremely stressful and unpleasant conditions.
Fortunately, many alternatives are available today, and you no longer need to wear wool to feel warm. Instead, you could try knitting with bamboo, hemp, acrylic, polyester, fleece, or chenille.
As more people become concerned about the state of the environment, ecological materials will become more prevalent. So, please continue reading to learn more.
Knit without Wool: Can I Use Cotton Instead of Wool?
You can use cotton instead of wool when knitting, primarily because, like wool, it is a natural fiber that makes breathable, comfortable clothes. However, the two threads have completely distinct characteristics and purposes, which you must consider when substituting yarns.
For example, remember that yarns come by weight when swapping one thread for another. Cotton is thicker than a wool-acrylic blend. Thus there will be fewer meters per ball, which means less yarn to work with, so the pattern will use your thread more quickly.
There are numerous situations where one of the two is the better choice. But, it is best first to understand the significant differences between wool and cotton.
What is Wool
Wool is a natural fiber from animals such as sheep, goats, bison, rabbit types, and a few other mammals. It has a lot smaller inner core than hair, meaning each strand of wool is more like a tube, making it a superb insulator.
Wool has a natural crimp and is slightly elastic – flexible fibers spin and weave easily into sturdy cloth. This innate attribute means it holds its shape well, making wool clothes high-performing and long-lasting. Wool may also absorb up to 13% of its weight in water, wicking moisture toward the outside.
What is Cotton
Cotton comes from the fluffy component of the plant that wraps around the seeds. It is a strong cloth that becomes wonderfully soft when touched and stretched.
It also absorbs moisture well and dries rapidly, making it ideal for moisture control. It is highly versatile, so it is suitable for various applications.
Pros of Knitting with Wool
The qualities of wool that make it ideal for knitwear mainly relate to warmth retention and moisture wicking. They come from the intrinsic structure of wool fibers, which other fibers, natural or synthetic, cannot meet.
Wool's structure allows it to retain heat
While the fabric's thickness alone can provide some insulation, wool's true insulating capabilities are comparable to those of down. The woven fabric traps tiny pockets of air that offer excellent heat resistance.
It is why many desert nomad communities construct their tents out of wool. The air pockets trap your body heat and prevent it from escaping into the air on a cold day.
Wool is a hydrophobic fiber
Lanolin, a natural oil sheep produce, saturates each fiber and keeps wool hydrophobic. While wool absorbs water, lanolin transfers it to the outside of the garment, leaving the interior relatively dry.
Furthermore, wool does not lose its insulating characteristics when wet. That makes it useful for outdoor enthusiasts, mainly fishermen who fish in cold water and hikers and campers who venture out in the winter.
Pros of Knitting with Cotton
You probably choose cotton gear for outdoor activities because it is incredibly comfy and soft or breathes well. Here are some advantages to using this material:
Cotton will always be relatively soft
Cotton threads are smooth and supple. Therefore even coarsely woven cotton, such as cotton canvas or duck, will be softer than equivalent fabrics made of other materials.
Cotton fabric only grows softer as it moves and matures. This characteristic is due to a small amount of cotton fiber fluffing from the fabric's surface over time. Cotton's softness and comfort are due to its tiny fluffiness.
Cotton is a breathable fabric
Breathability refers to how easily humid air travels through cotton, preventing hot air from becoming trapped near your body. The form of cotton fibers contributes to its breathability.
Under a microscope, individual cotton fiber is not a perfectly straight line. Instead, the fibers resemble twisted ribbons. So, they generate tiny open holes for air to travel through when the woven strands form into the fabric.
Cotton layers can trap air and add insulation, but a single layer of cotton will not trap heat. It is what you're searching for in the summer!
Cotton vs. Wool
Here's how the two stacks up against each other in various scenarios.
Insulation

Wool will always win the insulation category compared to cotton because the overlapping scales on its fiber shafts are particularly for capturing air and retaining it close to the body. It means that wool can keep you warm in cold conditions and prevent hypothermia.

Wool also keeps insulating when wet, so cold-weather outdoor enthusiasts almost always use wool layers. On the other hand, cotton can be an insulator when worn in layers, but it loses all of its insulating characteristics when wet.

Resistance to Water

Cotton is hydrophilic, but wool is hydrophobic. So, cotton will retain moisture, whereas wool will wick it away.

When cotton fibers get wet, they will stay wet, unlike wool, which transfers water from the inside to the exterior. Additionally, cotton absorbs water whenever it is moist, whether the water is mist, rain, or sweat from your body.

So, when it's hot outside in the summer, the heat evaporates the water you sweat into cotton, keeping you cool.

However, the trapped water can make you even colder if you wear cotton in the cold or rain. So, it is best to avoid wearing cotton when it's raining or in other outdoor situations where you might get wet!

Cost

Wool is more expensive than cotton in manufacturing fiber and textiles, so cotton will always be less expensive.

Comfort

Wool fibers can be pretty irritating when it touches the skin, which is why knitters don't usually create regular shirts. Some people are allergic to it, mainly due to the lanolin component.

Cotton, on the other hand, has an incredibly soft texture. Because they consist of natural materials, 100% cotton garments are extremely comfy.

These fibers are naturally soft and come into contact with your skin, not the fabric. So, cotton's natural softness is due to its composition.

Weight

Wool is significantly heavier than cotton because it is denser and may form heavy and light fabrics. Wool fibers also include layers encircling a core, which cotton does not have.

Because there is more to wool fiber, it will naturally weigh heavier than cotton fiber, making it ideal for thick blankets, sweaters, and other cold-weather clothing.

Resistance to Odor

Both materials are inherently odor-resistant, although wool is more so than cotton. It is due to the structure of the fibers' overlapping scales, which produce channels that transport dirt and debris to the outside.

Additionally, it does not require as much cleaning as cotton and is antibacterial due to its lanolin and scale structure. However, neither fabric will retain scents if adequately cared for and cleaned.

Breathability
Cotton outperforms wool in this category, which might be beneficial or detrimental depending on the weather. For example, if you live in a chilly climate, you may not want your fabric to be too breathable because it lets cold air in and does not regulate your skin temperature properly.
On the other hand, Merino wool is one type of wool you can use if you live in a warmer climate. You can use this material to make lightweight garments.
When Should You Choose Wool Over Cotton?
Use cotton if:
You are going to be outside in the summer, where you know it won't rain
You are making sheets or blankets
You are making underwear
Use wool if:
You are conducting outdoor activities in the cold and rain
You are making a winter blanket
You are making a coat
Wool and cotton are both great fibers that produce fantastic garments. Both are tough and make excellent outdoor gear. However, you must adequately decide for your safety and comfort!
What Fabric is A Good Substitute for Wool?
Wool clothing and blanket alternatives are widely accessible, as many people who are allergic to wool are well aware. Polyester fleece, cotton flannel, and other synthetic fibers are some examples of great wool substitutes.
It may be rare, but some people do suffer allergies to wool. So, if you're one of those people, you're probably looking for alternatives to that fantastic fabric. Unfortunately, not everyone can wear every material available today, so it is best to look for other options.
Allergies can put your life at risk, so you should protect yourself by wearing appropriate clothing. If you cannot wear wool, there are some fantastic fabrics you can wear. Cotton, flannel, hemp, linen, fleece, bamboo, seersucker, ramie, silver, and a variety of synthetic fibers are among them.
You don't need to fret because some excellent choices will still make you look attractive and keep you warm. Spend a few minutes studying what you can wear, even if you do not have allergies or dislike the expense of wool.
To begin, you can use bamboo or a bamboo blend of materials. This fabric is similar to wool and has hypoallergenic properties, protecting you from allergy and asthma triggers.
Then there's linen, which is a thicker fabric that's similar to wool. It is both comfortable and fashionable. It is also beneficial in hot and humid areas of the country.
Alternatively, you can use thicker or heavier-weight cotton to keep you warm and look excellent. When you need to appear your best, this fabric does it all and keeps you looking pleasant and fashionable.
Rayon – The Best Wool Substitute
I highly recommend using rayon when seeking a wool substitute because it combines two separate fabric processes. You also receive rayon choices to make life easier if you can't or don't want to wear wool.
Modal, a type of rayon, is also available. This substance is made from beech trees and can be soft, similar to wool. Plus, in other circumstances, the material is smoother than wool, making it more comfortable to wear.
Furthermore, the modal retains its shape even when wet and has a beautiful drape. Because of its durability and other benefits, in-between materials may be a viable choice for a wool substitute.
Other in-between fabrics manufactured from wood chips, such as Tencel, are also viable options if available in the appropriate weight. It is best if you do not substitute a lightweight cloth for wool.
Synthetic Substitutes
Silver Fabrics

If you're looking for something synthetic, you can use a silver variation of polyester or nylon. This fabric is suitable for winter apparel, survival clothing, and party or evening dresses. It is germ resistant and helps to keep your clothing odor-free.

Polypropylene or Synthetic Fleece and Flannel
Then, if you're a vegan, you could want to try some polypropylene textiles, or you might go for synthetic fleece or flannel to keep you warm and comfortable. You can also try soy clothing, which is technically not a synthetic fiber.
Vegan Substitutes
Synthetic Materials: Polyester, Acrylic, Synthetic Flannel, or Fleece

If you choose polyester, acrylic, and other synthetic materials, you will be well on choosing a decent wool substitute. Synthetic flannel and fleece are also good choices.

Organic Cotton and Linen
Some vegans permit using organic cotton and linen fabrics instead of wool. Organic cotton does not harm the environment.
Knitting Substitutes
There are numerous wool yarn variations for knitting. But acrylic is one of the best options when you are in a hurry and cannot or do not want to use wool. Furthermore, it is far less expensive to purchase.
Other textile alternatives include rayon, cotton, hemp, linen, bamboo, soy silk, and synthetics such as nylon and microfiber. One possibility is that none of these substitutions will work for every wool yarn variant available.