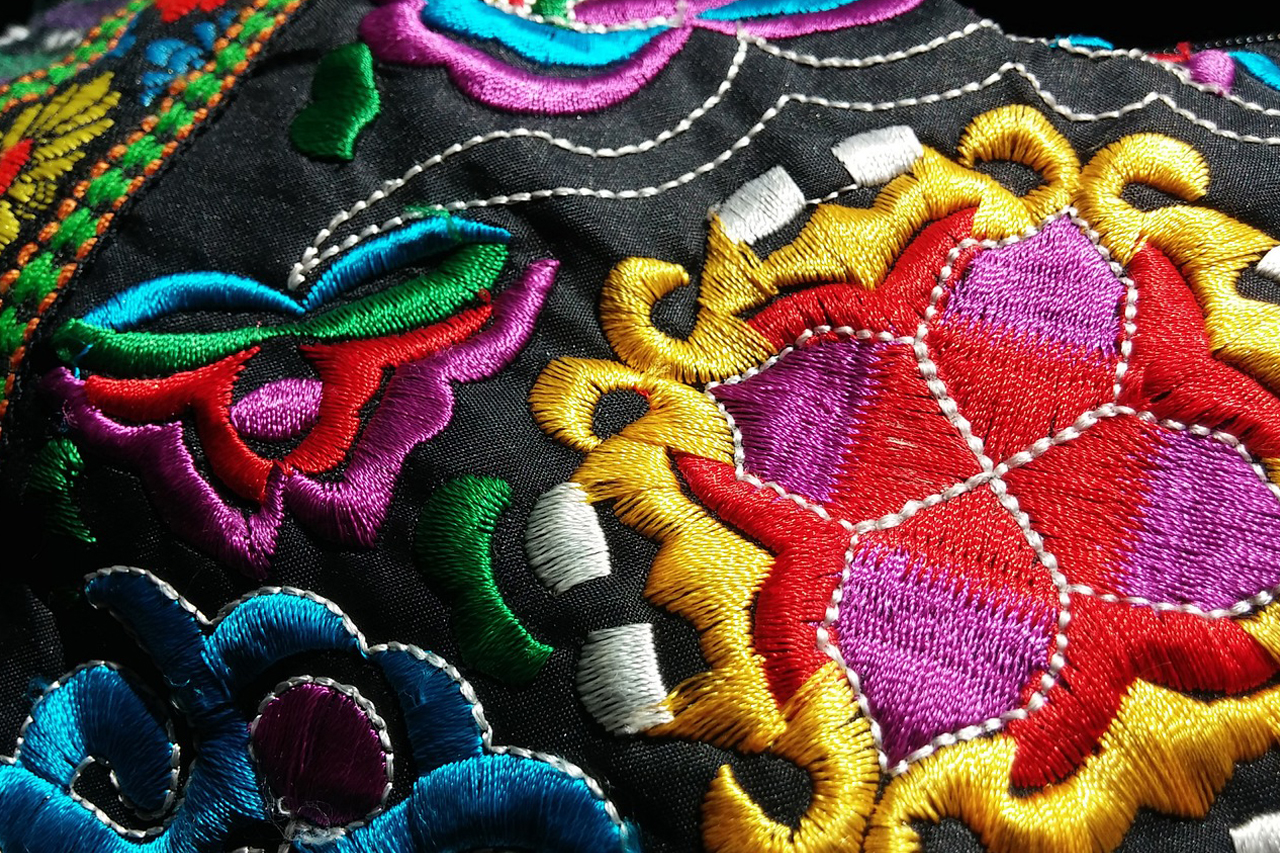 Why would you prefer the Best computerized embroidery machine? Embroidery is a very long process when done the traditional way, by hand. A computerized embroidery machine is a welcome relief for any embroiderer on any day.
Embroidery as a hobby or a way to make a profit requires efficient sewing equipment for a more enjoyable experience.
As more sewing machine brands join the bandwagon of advanced technology, the choices of computerized embroidery machines can get overwhelming.
To help you choose the best-computerized embroidery machine suitable for your needs, here is a narrowed-down list of the best in the market today. The most affordable to the more luxurious embroidery machines you can find are listed below.
1.Brother PE535
The least expensive on this list is Brother PE535, but not all cheap machines equate to inferior quality. This computerized embroidery-only machine has excellent quality and is also beginner-friendly.
You should note that this sewing equipment does not function as a traditional sewing machine. Since the device is computerized, you can upload and store your designs and more into your machine's built-in memory using the USB port.
You can select and edit 80 embroidery designs using a 3.2″ LCD Smartscreen, allowing you to preview your designs before stitching them. You can choose built-in designs, including floral, holiday, kids' patterns, etc. You can personalize your work using the six English and three Japanese lettering fonts.
The embroidery machine includes a 4″ x4″ hoop for this specific embroidery field area. For newbies in embroidery, the Brother PE535 is an ideal starter tool.
Buy it here: Brother PE535
2. Brother SE600
The Brother SE600 is a combo machine that can do sewing and embroidery. It is relatively more expensive than the Brother PE 535 but has all the features you need as a beginner in embroidery and sewing.
You can edit and select designs using the colored LCD touchscreen. The machine has 80 built-in embroidery patterns, but you can still add more designs utilizing a USB port. It has six embroidery fonts you can use to personalize your embroidery project.
As a combo machine, you can also use the 103 built-in sewing stitches and ten styles of auto-size buttonholes. With this machine, you can make a wider variety and more creative sewing and embroidery projects.
The Brother SE600 has the standard, convenient features of ordinary sewing machines, such as the automatic needle threader and the jam-resistant drop-in top bobbin.
The maximum embroidery area for this computerized combo machine is 4″ by 4″ and includes a 4″ x4″ hoop, embroidery arm, seven sewing feet, and an embroidery foot.
Buy it here: Brother SE600
3. EverSewn Sparrow 30s
The EverSewn Sparrow 30s is not one of the ordinary and popular brands of sewing machines, but this particular computerized sewing and embroidery machine combo offers a lot on the table.
The machine is versatile as you can use it for your daily sewing needs and can be your creative embroidery machine. Another plus point is its relatively reasonable cost for all the sewing and embroidery features that you will be able to enjoy.
The EverSewn Sparrow 30s has 310 stitch patterns, including 32 utility stitches, 84 decorative stitches, and two lettering or alphabet fonts. The computerized embroidery machine has a memory function allowing you to save your stitch combinations.
It has practical features to make sewing more accessible and faster. These include the automatic needle threader, thread cutter, drop-in bobbin feature, and a transparent cover plate to see if the bobbin needs thread refilling. It also has additional useful features such as adjustable presser foot pressure, start/stop function, sewing speed control, and needle stop up and down.
Accessories included with the machine, such as the nine presser feet and a slide-on extension table, do sewing and embroidering more creatively and efficiently.
Buy it here: EverSewn Sparrow 30s
4. Brother PE 800
If you are looking for an easy-to-use computerized embroidery machine, the Brother PE800 is one of your best choices. The price is relatively affordable, considering the advanced and multiple embroidery features it can provide. It also has a larger embroidery field measuring 5″ x 7″ with a similar-sized hoop perfect for embroidering larger designs.
The machine features 138 built-in embroidery designs: florals, scrollwork, quilt patterns, ten frame shapes, and 14 border styles. It is the best embroidery kit intended for simple monogramming. You can also choose from 11 built-in fonts (7 English, 3 Japanese, and 1 Cyrillic) for monogramming and lettering to personalize your embroidery work.
You can use the machine's USB port to import your embroidery designs and other patterns into the machine's built-in memory. It has a 3.2″ color touch screen where you can view your plans before embroidering.
The Brother PE 800 embroidery machine is manufactured with additional design editing features. The machine allows you to mirror-image, rotate, increase or decrease the size of designs, and check your designs on the LCD screen before embroidering.
The Brother PE 800 has an automatic needle threader that can help you save time and allow you to work on your embroidery as quickly as possible.
Another benefit of this embroidery machine is the step-by-step tutorials you can view through the LCD screen. Some valuable topics include how to attach the embroidery arm, thread the device, etc.
The Brother PE 800 can be your best choice if you want an excellent embroidery-only machine.
Buy it here: Brother PE 800
5. Brother SE1900
The Brother SE1900 is a sewing and embroidery machine with 240 built-in sewing stitches and 138 built-in embroidery designs. Before starting your embroidery, you can use the large color touchscreen LCD to view the designs and editing options.
The machine includes a unique feature My Custom Stitch which allows you to design your sewing stitches and save them in the sewing machine to use later.
The Brother SE1900 also has 11 embroidery fonts such as serif, outline, sans serif, etc., that you can use to personalize your embroidery creations.
It has practical features ordinary sewing machines have, such as an advanced needle threader and a jam-resistant drop-in top bobbin.
The Brother SE1900 has an increased hoop size from 4″ x 4″ to 5″ x7″ to allow larger designs. The machine also includes eight presser feet to make a wide variety of sewing and embroidery creations.
Buy it here: Brother SE1900
6. Janome Memory Craft 400E
The Janome Memory Craft 400E is a modern and state-of-the-art embroidery machine capable of embellishing, personalizing, and monogramming various projects such as clothing, accessories, and home décor items.
With 160 built-in embroidery designs, six fonts that you can use for monogramming, and a USB port on the machine that you can use to import designs or your custom designs.
The Janome Memory Craft 400E has an embroidery field of 7.9″ x7.9″ to take on larger embroidery projects. It comes with four different additional hoop sizes for varying embroidery project sizes. It includes an extra-wide table for a more extensive work area.
The Memory Craft 400E has an embroidery speed of up to 860 stitches per minute, allowing you to work on your embroidery easily and fast.
This modern computerized embroidery machine has many powerful features that give the machine precision and accuracy, like, programmable jump thread trimming and adjustable speed while embroidering, to name a few.
This modern embroidery machine has many timesaving features all designers will love. These are the built-in advanced needle threader, automatic thread cutter, easy set bobbin, bobbin winding plate with the edge, and a bobbin thread sensor.
The Janome Memory Craft 400E has a long list of timesaving features. These include a built-in advanced needle threader, automatic thread cutter, easy set bobbin, bobbin winding plate with a cutter, and a bobbin thread sensor.
Buy it here: Janome Memory Craft 400E
7. Singer Legacy SE300
The Singer Legacy SE300 is a sewing and embroidery machine with 250 built-in stitches, including stretch, essential, decorative, and buttonhole stitches that can provide you with more than enough stitches to sew different types of clothing; home decors, and many other craft projects.
The machine has a threading path printed on the sewing device to help you thread the eye of the needle efficiently without getting frustrated or straining your eyes too much.
The Singer Legacy SE 300 has high sewing and embroidery speed, 800 stitches per minute and 700 stitches per minute. High sewing and embroidery speed can help you finish your projects quickly.
The advantage of having the Singer Legacy SE 300 as your computerized embroidery tool is that you can enjoy the many special sewing and embroidery feature this machine offers. These include a large embroidery area, a USB stick to transfer embroidery designs into the machine, ten snap-on presser feet, bobbin winding as you embroider, and an upper-thread sensor.
Sewing and embroidery accessories included in this computerized combo machine are ten different presser feet and small and large embroidery hoops.
Buy it here: Singer Legacy SE300
Best Computerized Embroidery Machine: Can computerized sewing machines embroider?
Some computerized sewing machines can embroider and create complex designs on fabric. These computerized sewing machines are combinations of sewing and embroidery device with ordinary sewing functions and can embroider unique designs.
Before purchasing a computerized sewing machine, you must consider what projects you will make with your sewing machine. Here are a few things to consider to help you decide which one to get.
1. Function
Computerized sewing machines can be for sewing only, embroidering only, or both. An automated sewing machine can handle your tasks if you mostly sew clothing and don't need embroidery.
If you are leaning more on embroidery work, you can choose an automated embroidery-only machine. It can allow you to create, edit, and import your machine's embroidery stitch patterns or designs.
An embroidery-only machine does not have sewing functions, so you need a separate sewing machine to perform sewing tasks.
Suppose you do not have enough space for a regular sewing machine and an embroidery machine. In that case, you can enjoy the features of both devices using a computerized combination sewing and embroidery machine.
It may cost a little more than an embroidery-only machine, but sewing functions in the same machine can save you time and space to work on your embroidery projects.
2. Size of Hoop
The embroidery hoop holds the fabric to be embroidered. Different machine brands have different hoop sizes offered.
Common embroidery hoop sizes are 2″ x 2″, 4″ x 4″, and "7.9 x 7.9". A large hoop may be more useful to embroider on big areas like a pillow case or a jacket.
You can use small hoop sizes for intricate and small designs for home decors and clothing.
3. Built-in Designs
Before buying an embroidery machine, you must consider the built-in embroidery designs and fonts. Newer models of embroidery machines do not have many built-in designs, but you can import designs directly to the computer through a USB port of wifi.
But if you do not plan to import designs often, you can purchase an embroidery machine pre-loaded with patterns.
4. Budget
When buying a computerized embroidery machine, you must also consider your budget. If you are a newbie in embroidery, you can consider purchasing an inexpensive device with the essential features and then upgrade later when you have advanced your embroidery skills already.
A combination of computerized sewing and embroidery machine can save you a few hundred bucks and working space more than buying two separate devices. However, you should also note that a combo machine costs more than an embroidery-only computerized machine.
Suppose you are thinking of making a profit from your embroidering. In that case, you may want to consider investing in a professional-level computerized embroidery machine with all the advanced features that can make more complex designs and help you finish your embroidery projects faster.