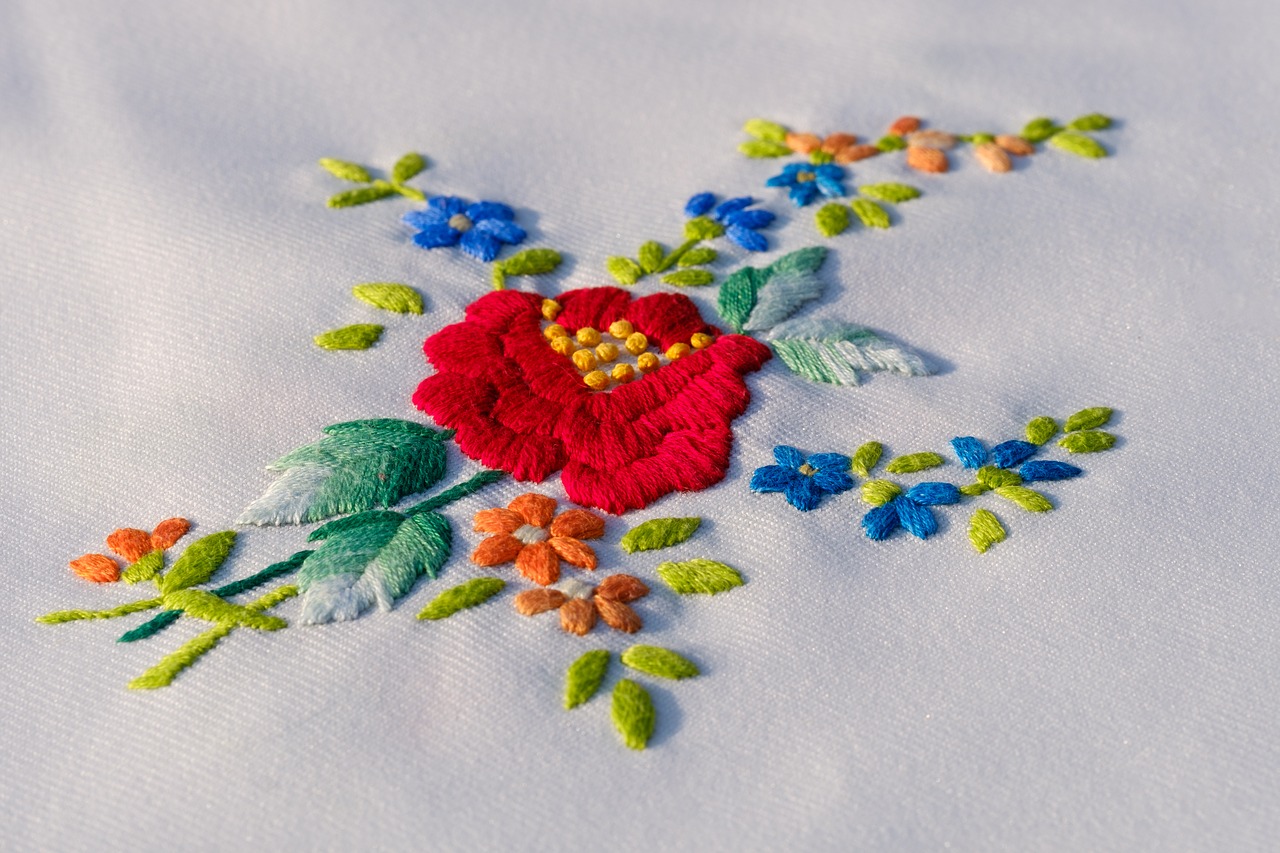 Many crafters believe that it is best to use a suitable machine for some projects. But, did you know that you can use a serger to make sewing projects? You can also do embroidery and decorative stitching using your serger!
If you are a beginner and do not know much about sergers, you came to the right place! In this post, I will differentiate embroidery machines and sergers to guide you. So please continue reading if you want to know more about sergers!
What is a serger?
There are many types of sewing machines in the market, and serger machines are one of them. A serger is an advanced sewing machine designed with extra features for enhanced performance. It trims the fabric's seam and encloses the seam allowance inside a casing.
Like regular sewing machines, sergers also have many types that come with different features. You can create different stitches and results with your serger's number of threads. The more you spend, the more options your sergers will have. Here are the different types:
A 2-4 thread serger has the capabilities of a proper safety stitch and a two-thread overlocked edge. This machine uses two threads on each operation and creates stitches separately from the other.
As its name implies, this machine functions with three or four threads. Either thread numbers will have a seam with stretch capabilities. But, a four-thread seam gives you a broader and more durable seam.
Most machines of this type also have a rolled hem capability by changing the throat plate. The machine rolls the fabric's edge to the underside and encloses the edge with thread.
Although this serger machine is expensive, it has all the functions you wish to have in a serger. This machine uses three threads on the overlocked edges and two for the straight seam line. It also cuts the need to switch between devices for a durable seam and seam finish.
What is the difference between a serger and an embroidery machine?
Note that sergers and embroidery machines are entirely different. Unlike embroidery machines, sergers create stitches and cut off the remaining fabric. But, embroidery machines make designs on top of materials without cutting them.
Embroidery Machine vs. Sergers:
Embroidery machines are fast machines and offer excellent performance. But, they need extra time to put the designs on your fabric. Sergers are faster than embroidery machines since they only work on basic clothes stitching tasks.
Embroidery machines are ideal for fashion designers who can draw their designs using threads. It can use many color threads to give you the perfect design for your chosen material.
But, serger machines work best for adding simple designs to your fabric. For example, you can use these machines to sew long straight lines of different colors. Like embroidery machines, you can also use many threads because sergers have many bobbins.
Embroidery machines are best for sewing pictures, designs, or any image you want on your fabric. But a serger is best for sewing seams and finishing edges on certain materials. You can also use it to decorate clothes with simple lines and various color threads.
Embroidery machines are more user-friendly than other machines because they are automatic. They also come with simple controls that contribute to the ease of use. But, sergers are a bit more complicated, and some may not be suitable for beginners.
Embroidery machines come with many functionalities, which is why they are expensive. But sergers are much cheaper because of their limited use and functionalities.
Why should I buy a serger?
You can use sergers for so many things other than finishing raw edges. Sergers are an excellent asset if you like working with knits. Here are some reasons why you should buy a serger:
Sergers are perfect for garment construction.

You can use a serger's overlock or flatlock stitches to construct knit garments from scratch. Sergers will give you stretchy stitches and perfect edges all in one fell swoop.

Unlike regular sewing machines, sergers have stitch fingers that can support fabrics. As a result, your stretchy knits will have better support from sergers as they feed through the machine.

Sergers can mend and alter.

Besides garment construction, you can also use sergers to repair your clothes. A serger's overlock stitch is the best option for stretchy garments with negative ease. It will also give you more durable results that can help you upcycle or alter clothes.

Sergers produce neat and professional seam finishes.

Sergers are most famous for producing the fastest, neatest seam finishes. Also, these machines produce you an extra option to trim seam allowances as they finish your seams!

Sergers can make decorative stitches.

Only a few may already know that sergers can make decorative stitches too. Using various materials, you can create anything from subtle to bold decorations using a serger's functions.

There are many possibilities for using your serger to mix and match different colors, weights, and fibers. So, it is best to explore the various functions of your serger to make the most out of it!

How to choose a serger?

There are many options to choose from when you are looking for a serger. But, it is not best to spend so much on a serger with functions that are not helpful. So, here are some things to consider to learn how to choose a serger that is perfect for you:

How much are you willing to spend?

It is best if you set a budget first before you looking around for a serger. Then, it will help you choose the best sergers with features you consider a must.

Note that basic serger machines start around $200, which are 2-4 thread sergers. As I mentioned, you will have to spend more to have more options.

Consider your sewing experience.

Making a huge investment in an advanced serger might not be ideal if you are a beginner. Maybe you are unfamiliar with the tools and techniques that a high-end serger needs. It is best if you gain more experience and confidence first before getting a more advanced machine.

But do not worry because a basic model will provide you with the features you need to get started. Also, many basic serger machines come with an excellent range of functions and features at lower prices.

Which features do you need?

As I mentioned, different serger machines come with various functions and features. So, it is best to know which ones are necessary for you to get the best serger. So, here are some must-have features:
Color-coded threading: Not all sergers have automatic threading. So, it is best to have comprehensive threading guides, especially if you are a beginner. It does not only help you with threading, but it can also make things faster for you.
Adjustable thread tensions: Adjustable thread tensions give you better control. It also helps your machine deliver a smoother line of stitching.
Differential feed: Differential feeds are essential features you need to look for in a serger. They allow you to adjust the feed dogs to keep fabrics from bouncing or stretching.
Heavy-duty knife: Since sergers are famous for cutting fabrics, you need a durable cutting tool. It is best if your serger has a high-quality device that ensures clean, even cuts through fabric layers.
Comprehensive manual: It is best for you if your serger has a well-written manual. It is beneficial if you are a beginner, so you will learn how to use your machine correctly.
Also check: 
How to embroider with a serger?
You are not making the most out of your serger if you only use your serger for garment construction. Follow this guide to learn how to embroider and do a variety of decorative techniques with a serger:
Chain Stitches
Chain stitches are one of the most common techniques you can use for embroidery. It is also one of the decorative stitches you can create using your serger! You will use a heavyweight decorative thread in the loopers or experiment with a variety of yarns.
Settings:
Machine set-up: 3-thread rolled hem
Differential feed: normal or 1.0
Stitch length: 1.5
Stitch finger: engaged
Knife: engaged
Right needle tension: normal
Upper looper: 2.0
Lower looper: 7.0
Engage the machine's stitch finger to widen the stitch lightly and create an open, lacy chain. Next, stitch a chain twice the length of the center band. Then, steam press the chain, stretching it to smooth and evenly distribute the stitches.
Fuse a ½"-wide strip of a double-sided fusible web onto the fabric's base. Make sure to follow the manufacturer's instructions when doing this step for the best results. Next, center the band over the fusible web and finger-press it.
a. Abut the thread chains against each center-band long edge. Then, reposition the components as necessary and press them to secure them.
Thread the machine's needle with monofilament thread and the bobbin with all-purpose thread. Next, loosen the upper tension to prevent puckering the trim when couching.
Select a 2mm-long zigzag stitch on the widest setting and couch the trim onto the base fabric. Zigzag-stitch the center band if the widest zigzag setting does not catch all three components. Then, straight-stitch the thread chain edges using a 3.5mm-long stitch.
Finally, stitch or fuse the trim onto the base fabric and combine it with embellishments.
Serger Lace
Lace is another embroidery technique that you can use to decorate your fabric. Here is how you create lace using your serger:
Settings:
Machine set-up: 4-thread overlock stitch
Differential feed: normal or 1.0
Stitch length: 2 to 3
Stitch finger: "S" for stitching, not rolled hem
Knife: retracted
Thread tension: medium or 3
Line your fabric edge up with the cutting line and ensure that it is straight. Make sure to go slowly and carefully as you stitch evenly along it. Next, begin the second row once you have a single row of stitches.
As I mentioned, it is best to sew carefully, repeating the process until you have your desired number of rows. Make sure that your left needle sews along the right needle thread line of the previous row.
Tips For Serger Embroidery:
Note that doing embroidery using your serger may not be as easy as it seems. It is best if you practice as much as you can, so it becomes easier for you.
If you are not working in the round, the embroidered decorations can be very delicate. So, it is best to make them as slowly and carefully as you can.
Always make sure that your fabric is straight so you can have the best possible result.